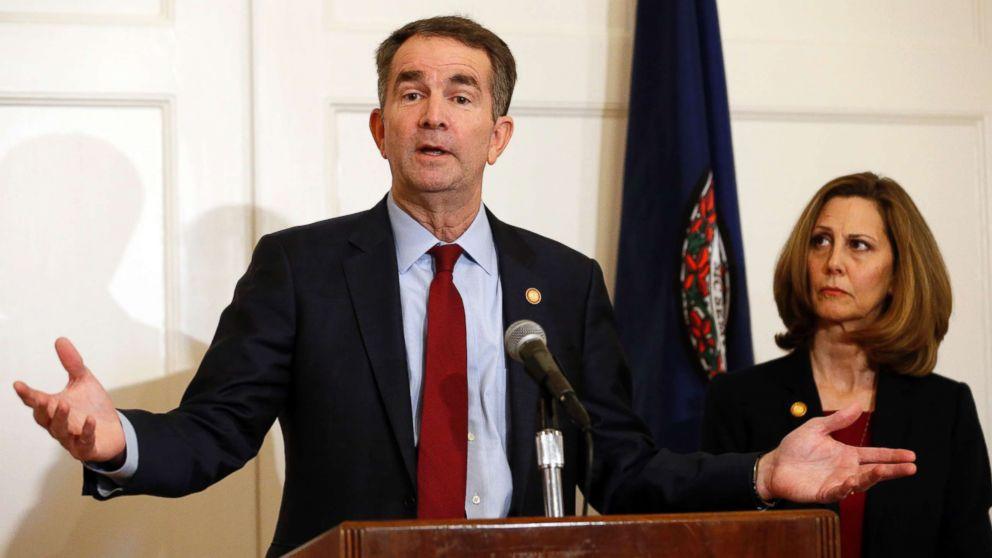 V.A Gov. Ralph Northam also Targeted in 'Militia' Kidnapping Plot
The five suspects charged with plotting to kidnap Michigan Gov. Gretchen Whitmer also had plans to kidnap Virginia's Gov., Ralph Northam.

By Jamie Rollo

Oct. 14 2020, Published 11:57 a.m. ET
An FBI agent discovered that the five suspects charged with plotting to kidnap Michigan Governor Gretchen Whitmer also had plans to kidnap Virginia's Governor, Ralph Northam. The group, a self-proclaimed militia, are part of a potentially larger online community where they discussed attacking other government officials in an aggressive protest to the stay-at-home orders.
FBI agent Richard Trask revealed this information during a preliminary bond hearing in the U.S District Court in Grand Rapids on Tuesday. According to the Detroit Free Press, the FBI's case against the "militia" men allege they were part of a larger group plotting to attack government officials, Virginia's governor among them.
"The understanding at the time was to potentially kidnap a sitting governor and remove them from office," said Trask, emphasizing that Whitmer was the group's primary target. "The plan was ultimately to take her and place her on trial at a different location."
According to The Washington Post, Trask also discussed a previous meeting in Dublin, Ohio, where Northam's name was mentioned as a potential target among the suspects. "At this meeting, they discussed possible targets, taking a sitting governor, specifically issues with governors of Michigan and Virginia, based upon the lockdown orders," said Trask.
In a news briefing, Northam said that these militiamen were inspired by a lack of leadership in Washington. "These threats and this rhetoric is not coming from another country… It's coming from Washington. And that I regret, and it needs to stop."
In an interview with CNN's John Berman, Northam said that President Trump is "emboldening these individuals." White House Press Secretary Kayleigh McEnany called these allegations "outlandish." "President Trump has continually condemned white supremacists and all forms of hate. Governor Whitmer, and now Governor Northam, are sowing division by making these outlandish allegations," she said in a statement. "America stands united against hate and in support of our federal law enforcement who stopped this plot."
Those charged with conspiring to kidnap the governors are 26-year-old Kaleb James Franks, 23-year-old Daniel Joseph Harris, 32-year-old Brandon Caserta, 37-year-old Adam Dean Fox, and 24-year-old Ty Gerard Garbin.