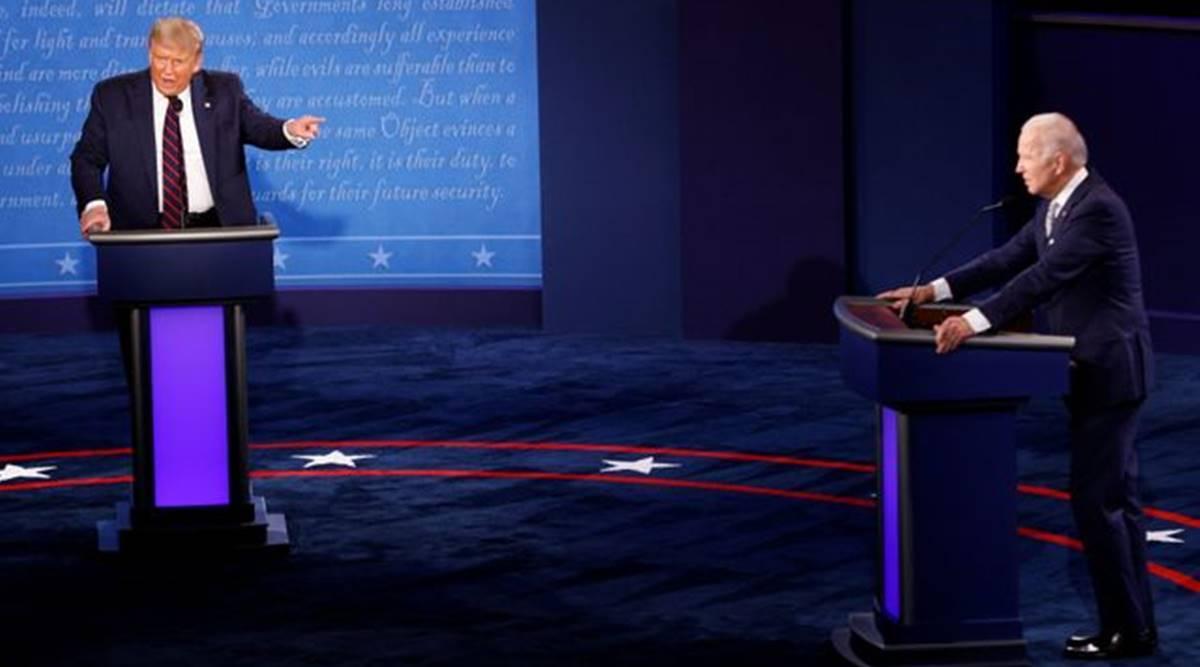 Mics will be Muted to Prevent Interruptions in Final Debate
The second and final presidential debate is set for this Thursday, and this time there will be muting of microphones to enforce rules.

By Elysia Tanswell

Oct. 20 2020, Published 3:31 p.m. ET
The second and final presidential debate is set for this Thursday and this time there will be muting of microphones.
Thepresidential commission made the decision after a meeting on Monday. According to the commission, the move does is not change any rules. Instead, it is designed to ensure existing rules are followed. The current rule is that both candidates get two minutes to speak uninterrupted at the start of each 15 minute segment. After both candidates have spoken, open discussion can begin.
The commission explained how muting microphones will be used to enforce this rule. "The Commission is announcing today that in order to enforce this agreed upon rule, the only candidate whose microphone will be open during these two-minute periods is the candidate who has the floor under the rules. For the balance of each segment, which by design is intended to be dedicated to open discussion, both candidates' microphones will be open."
The commission added that "During the times dedicated for open discussion, it is the hope of the Commission that the candidates will be respectful of each other's time, which will advance civil discourse for the benefit of the viewing public".
The commission made the call in response to the previous debate.
The "uninterrupted" rule was almost totally ignored during the first presidential debate. Trump consistently spoke over Biden during his two minutes and during open discussion. Moderator Chris Wallace struggled to maintain control over the discussion. The vice presidential debate was not much better. Vice President Pence consistently spoke over his allotted time, interrupted Senator Harris and spoke off-topic, all of which went unpunished by the moderator.
The muting on microphones takes the pressure off the moderators to jump in and enforce the rules. It is impersonal, and applied consistently, which makes it harder for one side to complain of bias. But that hasn't prevented the Trump campaign from doing so.