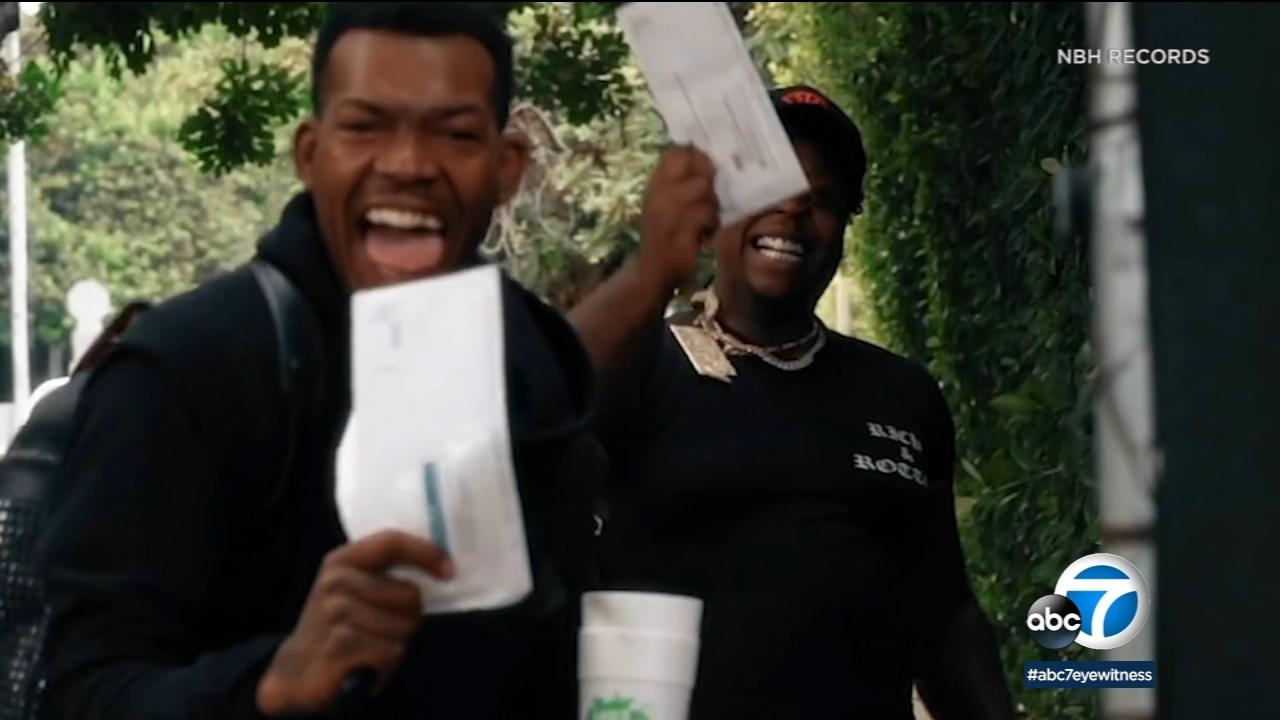 Nuke Bizzle Self-Snitches and is Arrested for Unemployment Fraud
After bragging about his crimes in a music video, rapper Nuke Bizzle has been arrested for committing $1.2 million in unemployment fraud.

By Tommy Rodriguez

Oct. 21 2020, Published 11:48 a.m. ET
Memphis rapper NukeBizzle has been arrested on federal charges for committing over $1.2million in unemploymentfraud. Yes, you read that correctly.
The rapper's arrest on Friday came a little over a month after the release of his music video for "EDD," featuring FatWizza. Born Fontrell AntonioBaines, Nuke Bizzle boasts about how he "done got rich off of EDD", California's Employment DevelopmentDepartment. The music video currently sits at just over 900,000 views on YouTube.
"You gotta sell cocaine, I can just file a claim," Fat Wizza raps. Self-snitching at its finest.
According to theU.S. Attorney's Office in the Central District of California, Nuke Bizzle used stolen identities to apply for $1.2 million in fraudulent unemployment benefits, a direct exploitation of the Pandemic Unemployment Assistance provision of the Coronavirus Aid, Relief,and Economic Security Act (CARES act).
Bizzle and his co-defendants used at least 92 debit cards pre-loaded with the fraudulent benefits, of which they were able to access over $704,000 before being busted. The Tennessee rapper had already been arrested in Las Vegas on September23, according to an affidavit filed with the criminal complaint. Officials state that he had eight debit cards in his possession, seven of which weren't under his name.
Baines faces three felony counts of access device fraud, aggravated identity theft, and interstate transportation of stolen property. If convicted of all three counts, he faces up to 22 years in a federal prison.
This has got to be the age of the world's dumbest, clout-chasing criminals. Not only did Nuke Bizzle expose himself in his own music, but he also gave away his hustle in his posts on Instagram. How anyone could possibly think that they could get away with such blatant fraud at such a large scale is beyond me.