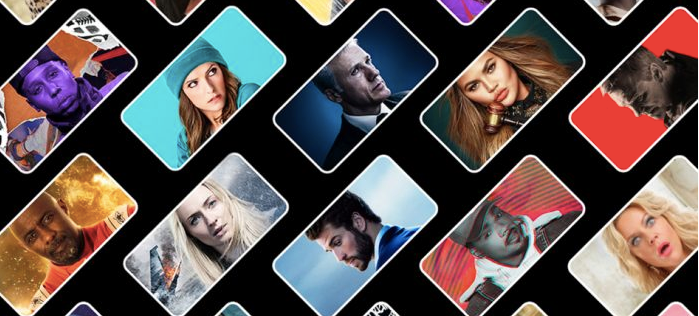 QUIBI PROVES SYSTEMIC RACISM IS NOT JUST ABOUT POLICING. IT'S REALLY JUST BUSINESS AS USUAL
Thinking that Quibi was a revolutionary business idea is like Christopher Columbus saying he discovered America. We all know how that turned out.

By Devon Johnson

Oct. 26 2020, Published 2:00 p.m. ET
Those who benefit from it are most likely clueless to the privileged bubble they exist in.  How else can you explain a $1.8 billion f%!k up like QUIBI? In the middle of a Pandemic, global demonstrations for Black Lives Matter, skyrocketing unemployment and 220k American lives lost, you can't!
The truth is, it never was a good idea. Thinking that Quibi was a revolutionary business idea is like Christopher Columbus saying he discovered America. We all know how that turned out. Stolen land and the transatlantic slave trade.
Streaming already exists. So does short form video. There are dozens of small to medium media outlets doing this already. Especially those that are BIPOC owned. Instead of marquee investors like Walmart and Pepsi cutting checks to already rich and successful Jeff Katzenberg and Meg Whitman they should shift those dollars to Black Owned Media outlets. Why not diversify the millionaires/billionaires lists instead of funneling cash to the same circle of been there, done that's?. For the 80+ listed Black owned media outlets those wasted dollars could have been a $22,500,00.00 [each] investment in communities that desperately need the funds to sustain business, create jobs and hold government officials accountable.
"We have reluctantly come to the difficult decision to wind down the business, return cash to our shareholders, and say goodbye to our colleagues with grace," founder Jeffrey Katzenberg and CEO Meg Whitman wrote in an open letter to investors, employees, and supporters. "We want you to know we did not give up on this idea without a fight."
Article continues below advertisement
Grace? I get it, we live in a capitalist democracy. Competition is supposed to be an awesome thing. More competition creates more products. More products bring more jobs. But, that only works on paper and negates the human trait of greed. We live in a society that would rather create a completely new company and destroy the little guy doing the same thing instead of giving actual support where and when it's needed. Main Street doesn't have a chance. The American Dream is a concept only good for singing reality show competitions and lottery winners. We are way beyond grace. And we absolutely lack empathy.
"All that is left now is to offer a profound apology for disappointing you and, ultimately, for letting you down," they concluded.
Are you kidding me? All they can say is whoops, my bad. And that is completely acceptable. BIPOC founders don't have that luxury. The rules don't work like that for us. First of all, we wouldn't even get that much money for a concept company. We need months of traction and years of runway ahead. According to Crunchbase's Diversity Spotlight Report,Black and Latinx founders raised just 2.6 percent of the total VC funding for U.S. startups, despite together accounting for 32 percent of the U.S. population. That means two people raised more money for one idea that didn't work than a third of the US Population. If the system isn't broken, I don't know what is.
BIPOC founders don't need better ideas or a shinier pitch deck. Venture Capitalists need a broader understanding of what is valuable. 2020 has ushered in a New World. Imagine all the great ideas that never get funded because bad ones get billions.