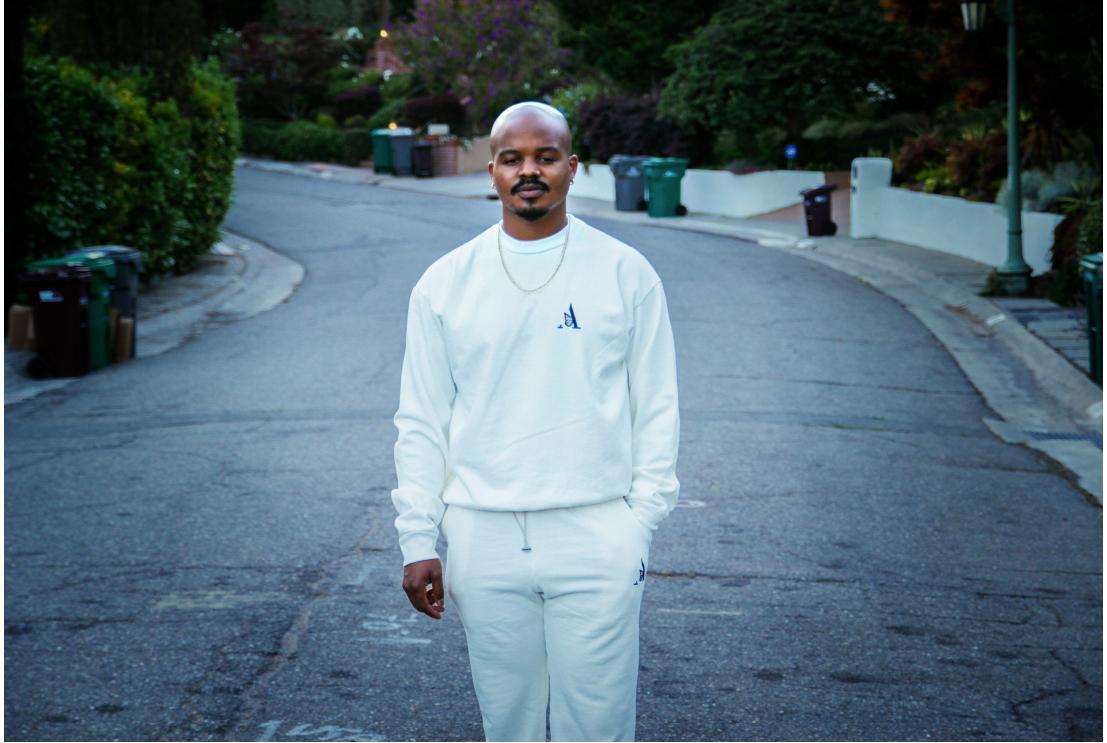 White Dave is a True Individual
We at Bleu sat down with rapper, White Dave. We talked music, mental health, and travel plans for when lockdown is finally a thing of the past

By Elysia Tanswell

Oct. 26 2020, Published 5:05 p.m. ET
Rapper Noah David Coogler (stage name White Dave) has always stood out from the crowd. The name he performs under is a testament to that. Growing up in Richmond, California his peers often taunted him for acting white. The bio on his personal website lists the various insults that were thrown at him. They include disparaging comparisons to Carlton from The Fresh Prince of Bel Air, and the derogatory term Oreo.
The name White Dave comes from his brother Ryan, who told him to take the insults and turn them into positives (in case you were wondering, yes the Ryan Coolger that directed Black Panther).
This sprit of individuality permeates through his work. Fans know that White Dave likes to twist genres and play with tropes, keeping listeners on their toes. He currently has three albums under his belt, the most recent being In Living Color, which came out this year.
We at Bleu sat down with White Dave ahead of the release of his new single "Octopus" (which you can listen too now). We talked music, mental health, and plans for when lockdown is finally a thing of the past.
So you started doing music around the age of 12. What were you vibing to back then that made you personally want to tap into music?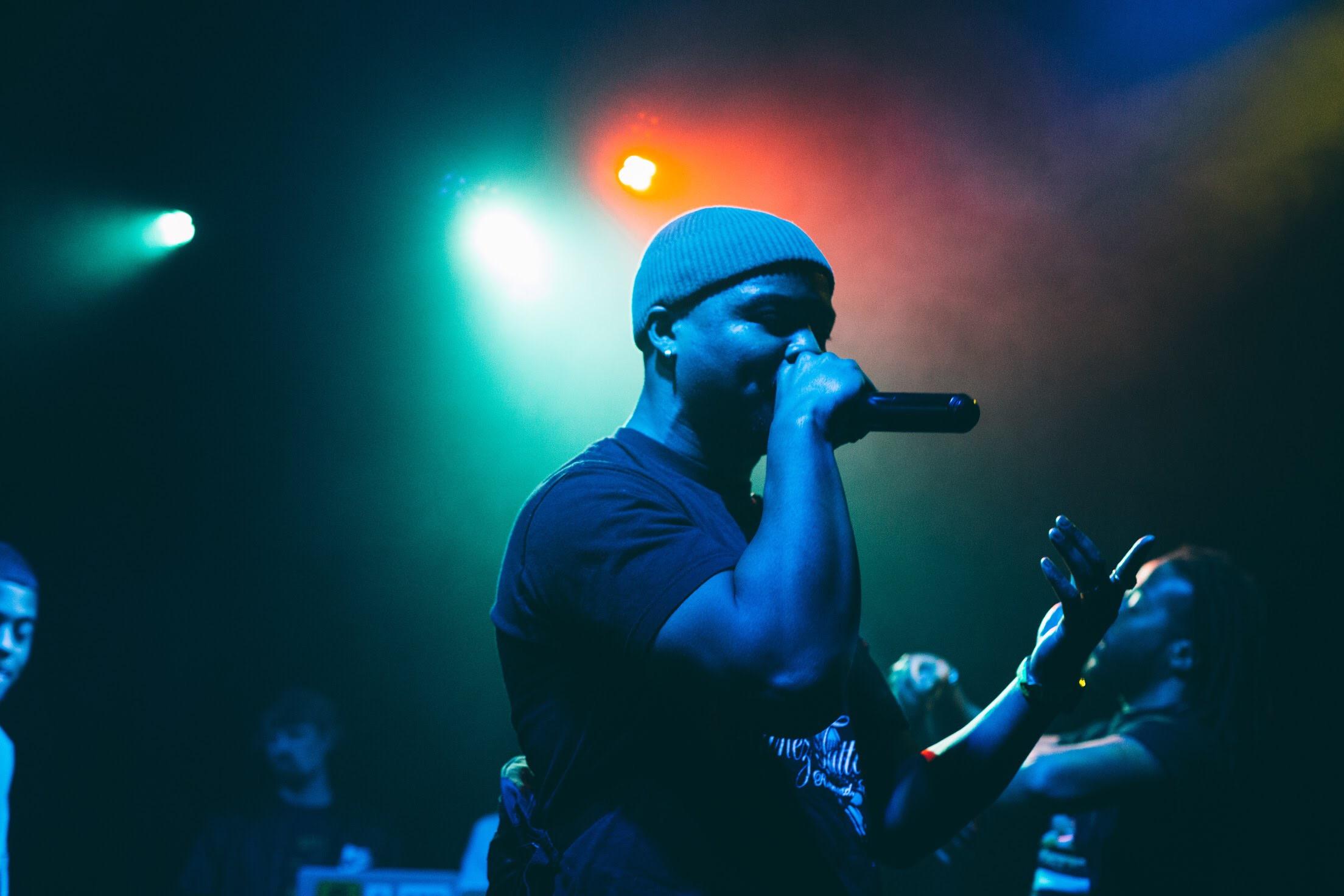 "Oh man, I was listening to Angie Stone – you remember the Mahogany Soul album she came out with? That was in rotation for sure. Michael Jackson, Usher – what's funny is I really wasn't listening to rap then because my parents wouldn't really let me listen to it. So the backbone of my music comes from a lot of old school R&B, a lot of alternative rock. I didn't really get into rap until my teen years. My music taste has been a really interesting journey but I think it's helped me in the long run."
Article continues below advertisement
You were making music in your younger years but you didn't start taking it seriously until you got into your twenties. What shifted in your mind that made you want to start taking music seriously?
"It was around the time I got my first placement while I was still in college. I remember sitting in my apartment doing school work and I got a call about placement for a song I recorded in my room. When I found out how much I would be getting paid for it, I started to realize that it was something I've got to invest my time in. At that time, I had only been making music full time for a few years. So now it's like, I'm supporting myself. I'm paying my bills. I'm able to live off my art and my brand. I made the decision when I was 23 and man my parents were iffy at first. But they support me now. I dropped out with a year of school left. It was rocky at first but it's worked out and it's working out. The time I put in really paid off. I couldn't be more happy with my decision."
Growing up in Richmond, California, you say no one took you seriously as a Black boy because they claimed you talked white. Would you say that you found your confidence through music?
"You know it's funny you bring that up. I've always been confident with who I was as a person. But I found a whole new level of confidence and comfort in my own skin through music. I think it's cause I'm comfortable sharing my experience and it's even more dope when people listen and relate to those experiences. I was surprised when I found out how many people had similar experiences to me. Like I was into alternative music and watched weird movies and people thought I was on that white sh*t and it didn't bother me because I knew nothing was wrong with that. As a kid, you kind of always want to fit in but I learned to embrace the things that made me who I am because that's what makes you special."
Article continues below advertisement
I agree with you on that 100 percent! So your current album In Living Color has a very California feel to it, but the EP you put out prior to that sounds slightly trap. Was that intentional?
"Yeah I try to be versatile. I try to show how unique I can be I don't wanna give people the same shit over and over. I wanna make sure it suites the time period that it suits my mental space and suits what's going on in the world. You know I'm constantly evolving as a person and I think that my projects music and sound capture that."
Absolutely and I think your whole creative process from the way you brand and market yourself is so dope. Are you the mastermind behind all of that as well? 
*laughs* "Yeah and I have a team that brings my ideas to life. It's three people. Two of my brothers and one of my best friends. I spit my ideas to them and they help bring them to life. I'm really an idea guy. I have ideas all days even with writing and producing. I'll just sit down and write ideas in a book. Then I'll pick one and bring it to life. Typically visions I have for my artwork and music videos. When I bring them up to my management team they'll let me know like 'yeah that's hot.' Or If they're not rocking with it they'll let me know where I went wrong.
Article continues below advertisement
So yeah, I like having creative input in things and I wanna be unique. I feel like I'm providing a certain fun unique California type experience every time you look at my art and that's what I wanna do, stand apart from everything else. I think that's part of the journey. You make things that don't fit in conventional spaces, it take a little long for it to catch fire. But when it does people appreciate it even more. I like to stand on the outskirts stuff that makes people go 'hmm.'
Every time I play my music for people they make this face like 'I don't know what I'm listening to but I like it.' Last year I pitched an idea to Apple Music and Spotify, and I'm playing the album to the people I was meeting with and their face goes huh, there's like 45 second left I'm tryna analyze who you sound like, what you sound like, what region is it from, and to me that's all good things cause I'm making their brain workand to me that's what the artistic experience is all about."
Article continues below advertisement
And speaking of brothers! You are the younger brother of Ryan Coogler, who has had such an impact on our culture. But you being his brother, what impact has he had on you?
"Coog is the reason I'm this far into music honestly. He's 4 years older and that's a lot time, but it's not. He's always been the one that saw I had a passion for music. I was drumming on shit when I was six and he noticed that we had a keyboard in our house and I would play on it all day and make beats. When I was 12 he bought me my first recording software and mic. Then when I was 14 he bought me better software better equipment, and by the time I was in college he helped me build my studio.
So yeah he's defiantly the reason I'm in this position in the first place. He saw my passion and he influenced me. A lot of people don't know he used to make music in high school. One day he came home with a cassette tape and I was in the fifth grade or so. I used to listen to that tape all the time. He didn't know but it planted a seed in me and made me want to pursue a career in music as well. So man, yeah, I couldn't put a number on the amount he influenced me to be in this position in the first place. I can't eve'n put it into words he saw the drive and willingness to be great when I was young and fueled that fire in me so I'm eternally grateful."
Article continues below advertisement
How do you feel about our current political environment and what are you doing to keep your mental health in tact?
"Honestly taking walks with my dog, getting outside, taking my best friend out, and just soaking up sun. Getting active. Anytime I walk or work out I get in a meditative state. It helps me cope with everything goin on internally and the world. That's something that's really helped me. Taking time to meditate and get outside and reflect. I am prone to anxiety, overthinking stuff like that. So I try to make sure that I keep an eye on how I'm feeling mentally physically spiritually emotionally. So I do everything I can to keep things in perspective with all the madness goin on right now. It's important to take care of oneself and just try to focus on doing things that'll keep me in a positive space and things that will put my family in a positive space for the future.
It's hard with everything going on. We have corrupt politicians, a virus going around, Black people being killed. I remember there was a time you couldn't see people dying online. You couldn't witness it. But now you hop on social media, you see n*ggas getting killed every time you scroll. That takes a toll on people. So I always make sure I do every thing I can to keep myself and the ones I loved balanced.
Article continues below advertisement
That's all we can do. But I'm optimistic. I think when things really get bad that's when the revolution happens. That's when things turn around. People talk about the civil rights movement all the time, but never about how bad it was and how bad things had to be for us to even get to that point. So I think we're in a similar space right now. Things had to get this bad for people to be, like yeah we may not want to vote for Biden and Kamala, but shit we've got to do something to get things back on track. But even with all the madness take time for your self self love an self reflection."
So when the world opens back up and we can like travel where's the first place you plan on going?
"Honestly, I want to take a trip somewhere where I can be at peace for two to three weeks or so. What's cool here in California is that in any direction, you can get any type of climate you desire. You can go to the snow, dessert, and beach all in Cali. So for me somewhere I want to go is a cabin and a lake and just chill. Bring some recording equipment and just chill and write and disconnect for awhile. It's hard to disconnect when you're surrounded by all this stuff going on in the world. That's probably where I could go once everything is safe and sound. I'm definitely going to a cabin somewhere to do some writing and decompress from everything going on."