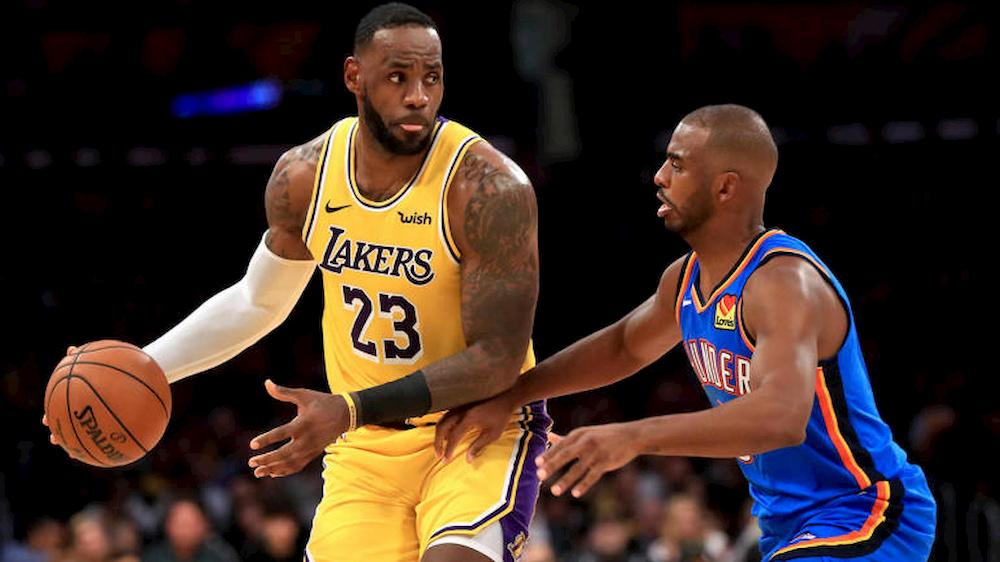 Los Angeles Lakers To Make a Move for Chris Paul
With the NBA season over, trade rumors and off-season targets have begun. Most noteworthy would be OKCs Chris Paul to the Los Angeles Lakers.

By Stacey Edward

Oct. 27 2020, Published 4:51 p.m. ET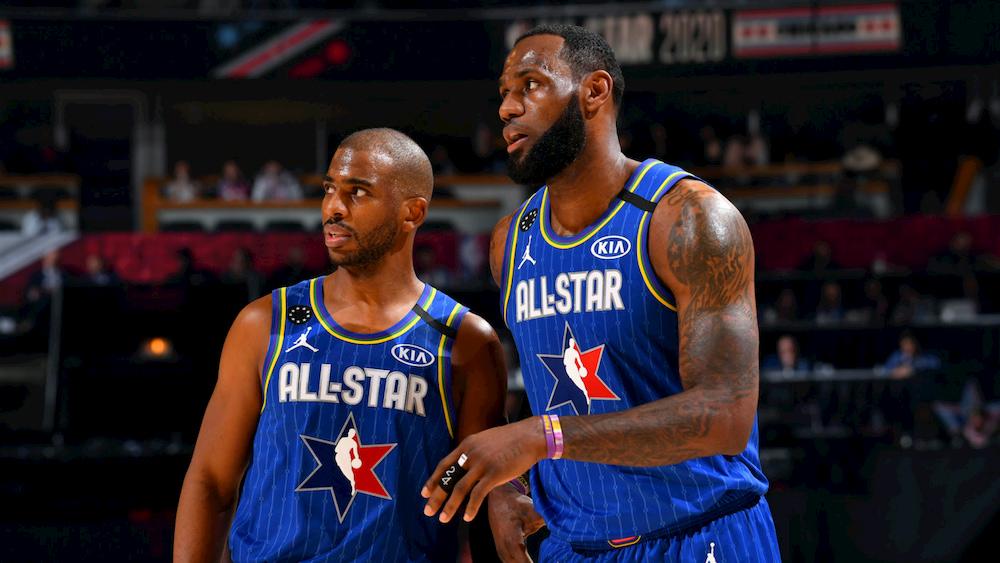 With the NBA season now concluded, many believe teams are gearing up for some relaxation. Contrarily, with the season set to resume in December, there has been little rest, with front offices already preparing for the upcoming season. A potential move set to shake up the NBA would be the Los Angeles Lakers acquiring Point Guard Chris Paul via trade for the 2021 NBA season.
Article continues below advertisement
"Chris Paul would love to come back to Los Angeles. I know it would be a dream come true for Chris. I know LeBron loves and trusts him and he would be a good fit. It seems like a risk, but sometimes you need to make yourself even better. The Warriors will be better. the Clippers may be better. The Nuggets aren't going to get worse. Your competition is getting better. It worked (in Orlando) for the Lakers, but I don't know if you have a normal season and it will."
-
Chris Paul will receive $41 million this upcoming year, while the Lakers are looking to obtain a third max contract.
The veteran Point Guard led OKC to the playoffs this year, with securing the 5th seed averaging 17.6 points, 6.7 assists, 5 rebounds per game. At 34 years old, critics cite Paul's role has diminished, but there's no denying he can impact the Lakers backcourt.
The Los Angeles Lakers have few contracts and player value to offset and entice the Oklahoma City Thunder via trade. To make this possible, the Lakers would need to open up $33 million in cap space to acquire Paul.
Article continues below advertisement
Possible Trade Scenario for the Los Angeles Lakers
To bring this idea to fruition, the Lakers would need to move four to five players to Oklahoma City. With veteran wings Danny Green and Kentavious Caldwell-Pope making $15.3 and $8.5 million this season, they both may be traded. Up-and-coming Forward Kyle Kuzma may also be a focal point in this deal, with high trade value and a salary set for $3.5 million this year. Guards Rajon Rondo and Avery Bradley may also be in the mix. Rondo, will likely be traded due to long-standing issues with Paul. He can also bring a veteran presence to the Thunder team committed to young guard Shai Gilgeous- Alexander.
Uniting the Banana Boat Crew
A big factor in this recent buzz is the relationship shared between point guard Paul, and Lakers Forward LeBron James. Chris Paul is a part of the Banana Boat crew, made up of he, LeBron James, Dwayne Wade, and Carmelo Anthony. Hypotheticaly concepts of the crew uniting to play together have surface rumor mills for years. Probably the most influential figure in basketball, James, may use his leverage to land the long time friend and future Hall-of-Famer.