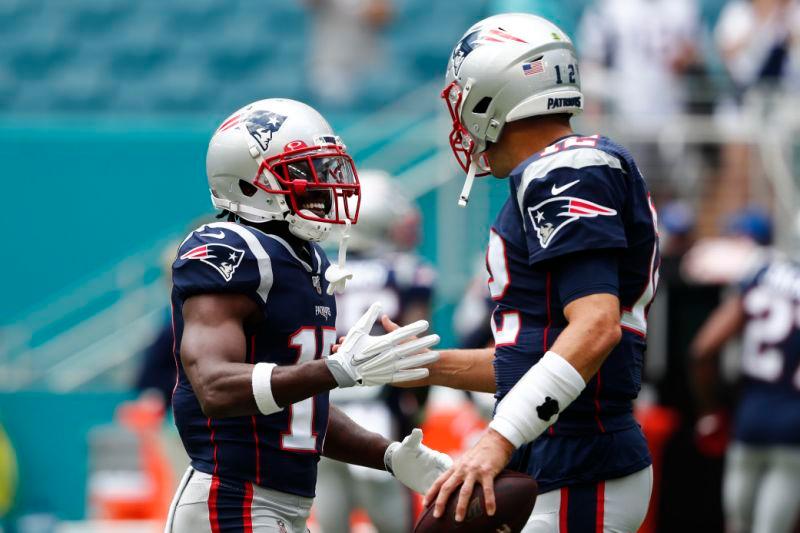 Antonio Brown signs one year deal with the Tampa bay Buccaneers
Wide Receiver Antonio Brown is the newest addtion to the Tampa Bay Buccaneers. Browns joins the team while on a suspension from 2019

By Stacey Edward

Oct. 28 2020, Published 5:57 p.m. ET
Another reunion between Antonio Brown and Tom Brady is underway. Hopefully, the two can play a few games together this time. The Tampa Bay Buccaneers have officially signed wide receiver Antonio Brown to a one year deal worth up to $2.5 million.
Buccaneers' HeadCoach Bruce Arians stated, "It's an insurance policy. When we don't have Mike (Evans) and we don't have Chris (Godwin), why not have another Pro Bowl-caliber player that's available and fits everything we need? So why not? We have good players, and you can't have enough of them."
Brown has bounced around the league in recent years. Once an All-Pro wide receiver, Brown requested to be traded from the Pittsburgh Steelers in 2018. Upon his trade, Brown was sent to the Oakland, now Las Vegas, where he was released before he could even suit up. Following his release, Brown signed with the New England Patriots where he was cut after playing one game.
Article continues below advertisement
Brown will miss next week's game against the New York Giants due to the suspension. Instead, he will make his debut the following week against the New Orleans Saints. Brown will wear number 81, his previous numbers 84 and 17 are worn by Cameron Brate and Justin Watson, respectively.
Since the signing, Brown has remained silent on social media. There has also been no statement by the team's general manager Jason Licht or former teammate Tom Brady.
The big question is, how will Antonio Brown pan out for the Tampa Bay Buccaneers? On one hand, you have a player who has averaged 86 receiving yards per gameand has scored 80 career touchdowns. On the other, you have a player who has been reprimanded several times for character issues. All in all, it will be interesting to see what is in store for Brown and the Buccaneers. Be sure to stay tuned with Bleu for the latest NFL updates.