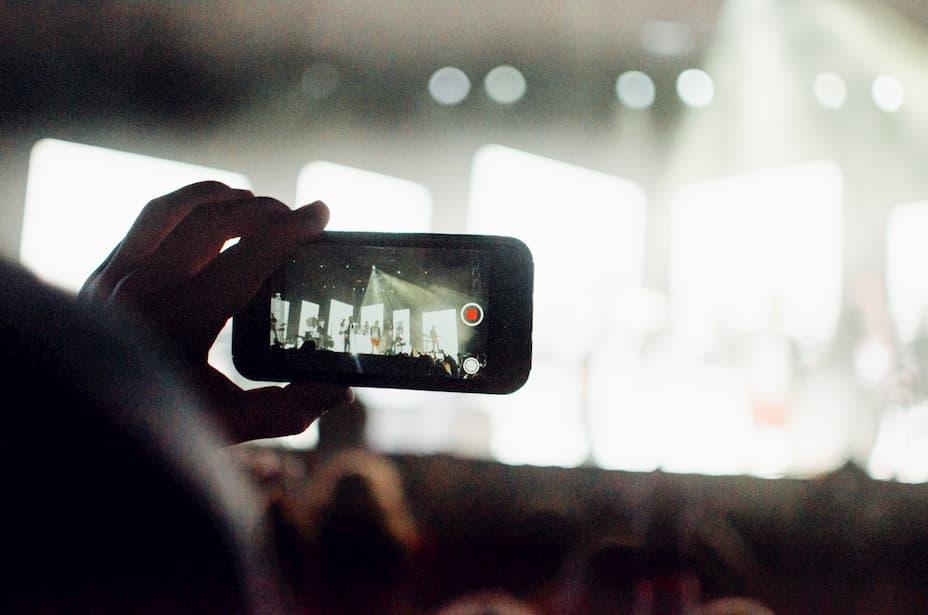 Concerts Likely Won't Come Back Until 2021
Some venues have opted for socially distanced audiences, many music fans are wondering when traditional, live concerts will make its comeback.

By Jamie Rollo

Nov. 3 2020, Published 4:21 p.m. ET
It's no secret live shows pose a high risk during the pandemic. While some venues have opted for socially distanced audience bubbles, many music fans are wondering when traditional, live concerts will make its comeback. Experts agree that live shows as we know them won't be able to make a safe comeback until the middle or end of 2021, when either a vaccine is administered to the general public or when enough people catch the disease to reach herd immunity.
"Concerts bring together some of the highest-risk behaviors for COVID-19 transmission," Brian Labus, a professor at the University of Nevada, Las Vegas' School of Public Health, told Huffington Post. "We have large groups of people standing in close contact for an extended period of time while singing and cheering. Plus they would need to keep removing their masks to smoke or drink a beer. If we try to change these things, we would really change the entire concert experience."
Back in August, researches conducted a concert experiment to study the spread of coronavirus in a simulated live show setting. About 1,500 participants were equipped with tracking devices and fluorescent hand sanitizer. Participants attended three separate concert simulations: one if there was no pandemic, one with moderate restrictions, and one with more strict safety measures.
The results have yet to be released, but experts raised eyebrows at accuracy of the test. While inside the simulated concert, participants were not permitted to smoke or drink, which typically would involve people taking their masks off.
Article continues below advertisement
Experts agree that the only way concerts can return normally and safely is for the entire U.S population to have herd immunity, meaning 75 percent of the population would need a vaccine or have survived the infection. The latter would result in millions of casualties, overwhelmed hospitals, and long-term health complications for those who survived. Added that would be continued economic distress.
"No large gatherings such as concerts should be held at least till the middle or end of next year,"Jagdish Khubchandani, a professor of public health at New Mexico State University, told HuffPost. "Concerts are not essential, and people should find alternate ways of entertainment… The pandemic won't last forever, but the more we engage in events like concerts, there will be prolonged recovery from the pandemic."
While a vaccine is still not a key solution for concerts, it would be a step in the right direction. The fate of live shows remain unclear, however, it is likely outdoor shows will continue once infection rates simmer down. Indoor live shows, however, may not come back so soon. Either way, masks and safety measures will likely still be in effect. To the dismay of music lovers, we'll just have to go on enjoying live streams from the comfort of our living rooms for the next year.