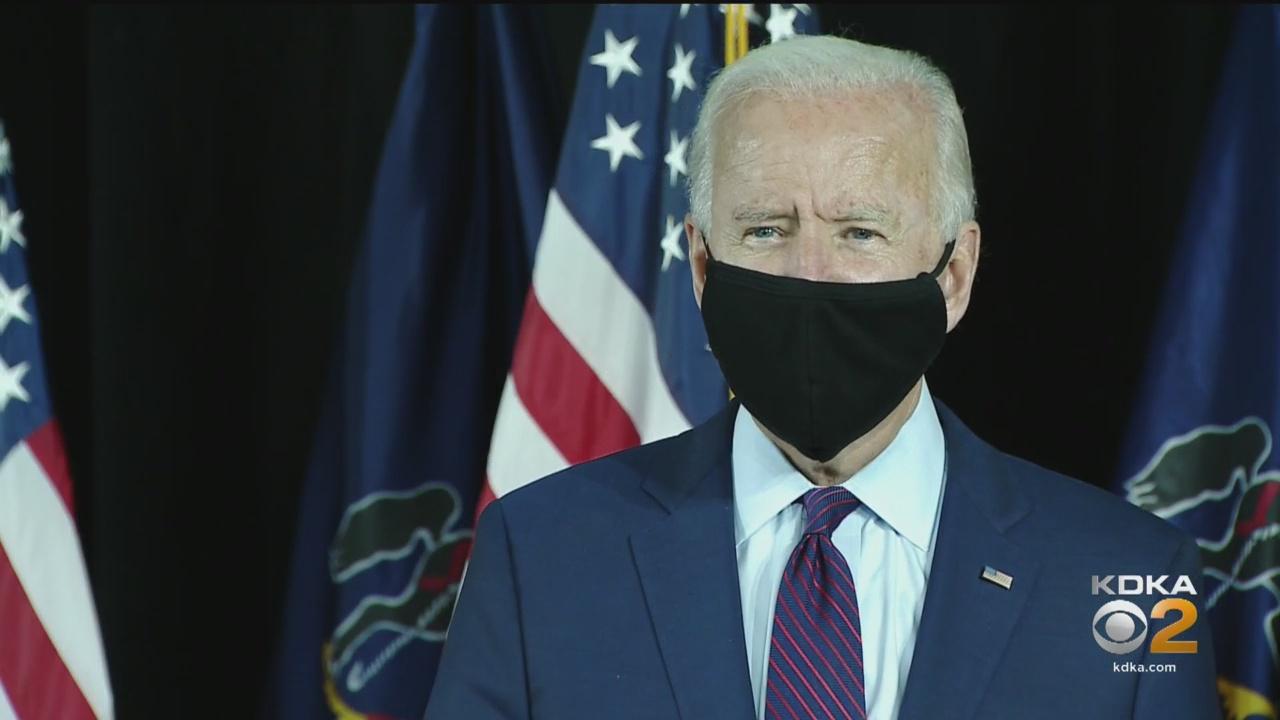 Joe Biden Reveals His COVID-19 Task Force
Although Biden will not take office until January, the president elect is already preparing his Covid response by assembling a task force.

By Elysia Tanswell

Nov. 9 2020, Published 4:12 p.m. ET
Although Biden will not take office until January, the president-elect is already preparing his COVID-19 response.
The former vice president revealed his intention to make COVID-19 a priority in his acceptance speech Saturday night. "On Monday, I will name a group of leading scientists and experts as transition advisers to help take the Biden-HarrisCOVID plan and convert it into an action blueprint that will start on January 20. The plan will be built on bedrock science."
As promised, on Monday, November 9 Joe Biden published the statement revealing the mission and composition of the new Transition COVID-19 Advisory Board. The board is a team of leading public health experts who will advise the incoming administration. According to Biden, "The advisory board will help shape my approach to managing the surge in reported infections; ensuring vaccines are safe, effective, and distributed efficiently, equitably, and free; and protecting at-risk populations."
Who is on the Biden Advisory Board?
Many appointees have previously held positions in former administrations. The co-chair's credentials are listed in the statement.
Article continues below advertisement
Dr. David Kessler
David A. Kessler, MD, is Professor of Pediatrics and Epidemiology and Biostatistics at UCSF. Dr. Kessler served as FDA Commissioner from 1990 to 1997, appointed by President George H.W. Bush and reappointed by President Bill Clinton.
Dr. Vivek Murthy
Vivek Murthy, MD, MBA, served as the 19th Surgeon General of the United States from 2014 to 2017. As the Vice Admiral of the U.S Public Health Service Commissioned Corps, he commanded a uniformed service of 6,600 public health officers globally. The officers focused on helping underserved populations, protecting the nation from Ebola and Zika, responding to the Flint water crisis, and natural disasters such as hurricanes.
Article continues below advertisement
Dr. Marcella Nunez-Smith
Marcella Nunez-Smith, MD, MHS, is an Associate Professor of Internal Medicine, Public Health, and Management at Yale University and the Associate Dean for Health Equity Research at the Yale School of Medicine. Dr. Nunez-Smith's research focuses on promoting health and healthcare equity for structurally marginalized populations.
The full list of members can be found on the official BuildBackBetter website.
Biden's statement also addresses the non-medical issues surrounding COVID-19.
It's clear that negotiation with the states, financial hardship, and inequality will also need to be addressed. According to the statement, "These leading scientists and public health experts will consult with state and local officials to determine the public health and economic steps necessary to get the virus under control, to deliver immediate relief to working families, to address ongoing racial and ethnic disparities, and to reopen our schools and businesses safely and effectively."