Men in Dresses Burgeons Marxism, According to Candace Owens
Candace Owens, the 31-year-old conservative commentator, has got a bone to pick with Vogue. She claims the latest cover has ties to Marxism.

By Jamie Rollo

Nov. 16 2020, Published 2:43 p.m. ET
Prince, David Bowie, Iggy Pop and Mick Jagger were all known for blurring gender binaries when it came to fashion and on-stage clothing. Harry Styles follows in their androgynous footsteps sporting skirts, dresses, lace, and the loudest of patterns on the latest cover of Vogue, making him the first solo male cover star in the publication's 128-year history. The release broke the internet with Harry-devotees swooning while conservative pundits conjured up loose ties to Marxism and the destruction of American family values.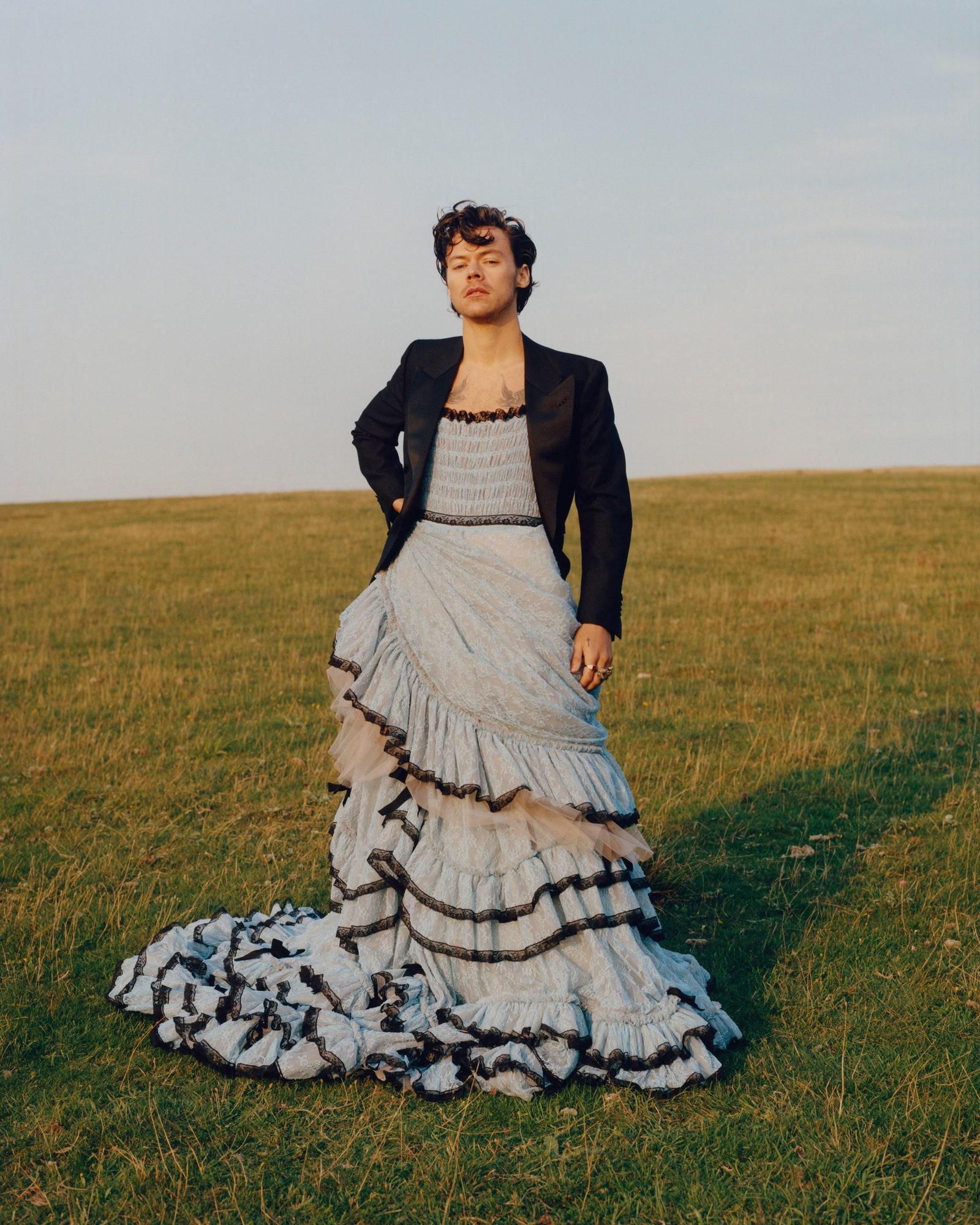 "There's so much joy to be had in playing with clothes,"Styles said in his interview with Vogue's Hamish Bowles. "I've never thought too much about what it means – it just becomes this extended part of creating something." The former One Direction member has been praised for his courageous, non binary fashion efforts – he even sported a pair of black heels on the cover art of Fine Line, his second solo studio album.
Article continues below advertisement
While Gen Z – and some Millennials – have openly embraced the new wave of non binary fashion, older generations are having a tough time accepting it despite past exposure in the 70s, 80s and 90s. According to McKinsey & Company, a U.S-based consulting firm, nine in 10 Gen Z consumers believe that companies should be addressing environmental and social justice issues. Additionally, a 2014 report showed that a majority of Gen Z consumers "refuse a society which dictates what men and women should do or purchase."
Candace Owens, the 31-year-old conservative commentator, cannot come to grips with these new consumer trends. She took Harry's cover release as an opportunity to unnecessarily express her traditional views and cause existential panic. "There is no society that can survive without strong men,"she wrote on Twitter. "The East knows this. In the west, the steady feminization of our men at the same time that Marxism is being taught to our children is not a coincidence. It is an outright attack. Bring back manly men."
Article continues below advertisement
Apparently, men wearing dresses is the beckoning call of Communism. Her absurd take on the matter of course led to a heated debate in the replies. The ordeal swiftly became a top trending topic on Twitter, so Owenssent another tweet to "clarify" what she meant, though her follow up tweet did not explain the ties to Marxism. "I meant: Bring back manly men. Terms like 'toxic masculinity' were created by toxic females. Real women don't do fake feminism. Sorry I'm not sorry."
Of course her peer Ben Shapiro weighed in as well, arguing that masculinity and femininity have always been concepts and society forces outward, binary concepts on people because of gendered roles. Thus, the global youth's infatuation with men in dresses is all the more damaging in his conservative brain.
Article continues below advertisement
After receiving swaths of responses, most of which reassure Owens that non binary fashion has been a trend since the 70s and isn't part of some larger Communist plot, she completely copped out on her original argument. "PSA: Mining pictures on the internet of men in dresses is not going to suddenly make me attracted to men in dresses," she responded to a tweet that showed Iggy Pop, David Bowie, and Kurt Kobain rocking femme looks back in the day. "I'm impervious to work culture. Showing me 50 examples of something won't make it any less stupid."
Article continues below advertisement
She has a right to her boxed-in opinions but tying modern fashion trends into a neo-Communist manifesto that doesn't exist is quite off the rails. She had to have known that given her inability to address her original claims and turned her argument into a discussion about personal preference with no mention of Marxism. After all, clothes are simply just clothes. They don't define the gender of the person wearing them and they certainly don't bring about a political agenda.