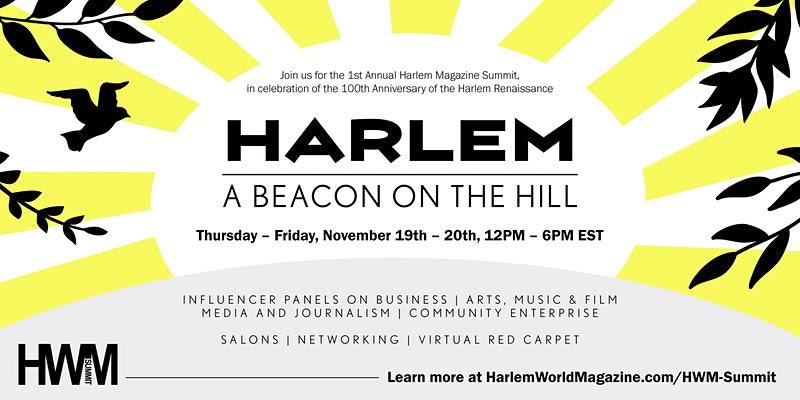 Harlem World Magazine Summit set for Nov. 18 and 19
Premier lifestyle magazine, Harlem World Magazine, will host its first virtual summit on November 18-19, 2020.

By Stacey Edward

Nov. 18 2020, Published 2:14 p.m. ET
This year marks a century since the Harlem Renaissance, a movement birthed business, great art and music, and ideas. The Harlem Renaissance is an ode to the Black lifestyle and serves as the precedent for our culture's impact. Harlem World Magazine celebrates that culture by focusing on all things Harlem.
Harlem World Magazine will hold its first-ever virtual summit on November 18 to November 19, 2020. The premier lifestyle magazine will host different discussions, panels and workshops with Harlem community leaders. The two day event will be hosted by founder Danny Tisdale and celebrity shoe designer, Etu Evans.
This year's theme will be Harlem: A Beacon on The Hill. The concept brings together new ideas and sparks conversation around the arts, business, philanthropy, community and journalism. Attendees will have the opportunity to engage with the Harlem World Magazine community. Attendees will also gain insight into Harlem businesses, artists, policy leaders, what's new and what's on the horizon for the beloved and influential neighborhood.
Check out the event schedule here.
The event will also feature a crowdsourcing campaign for Harlem Youth Publishing Empowerment (HYPE). Founded in 2009, HYPE was established to mentor young aspiring journalists in the Harlem Community. In collaboration with Columbia University, HYPEworks to recruit and train Harlem's next generation of publishers.
To register for the summit, click here.