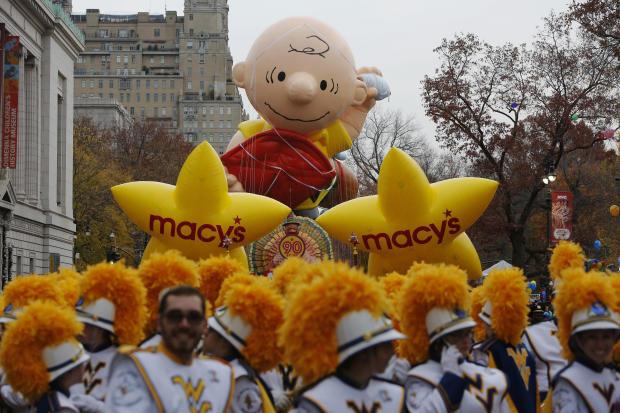 Macy's Thanksgiving Day Parade Will Go On
The iconic Macy's Thanksgiving Day Parade in New York City has yet again been cut back over COVID-19 concerns.

By Madison Allison

Nov. 24 2020, Published 11:38 a.m. ET
The iconic Macy's Thanksgiving Day Parade in New York City has yet again been cut back over COVID-19 concerns. The parade is still set to broadcast on television this upcoming Thursday, November 26th, however, any New Yorkers who were hoping to sneak a peek unfortunately will be out of luck.
Macy's made an announcement earlier in November stating many festivities involved with the parade including performers and floats would not be present this year to ensure everyone was practicing social distancing. The original plan was to cut down the number of those participating to 25% but due to the recent surge in COVID-19 numbers, those participants are being cut back as well.
The parade is now expected to go on with 12% of participants. In past years, anywhere between 8,000-10,000 people were involved, however, this year about 960 people will be participating, not exactly the turnout people were anticipating but with a year like 2020, I'm sure nobody is surprised.
Many alternatives were brought up to ensure people still get a worthwhile performance, but many ideas were just not possible due to logistical concerns. One idea involved filming marching bands in their hometowns, however with COVID-19 complications that idea was tossed out. Regardless of how those involved choose to proceed with the parade, we're just happy we're still getting a parade and hope everyone participating stays safe and healthy!