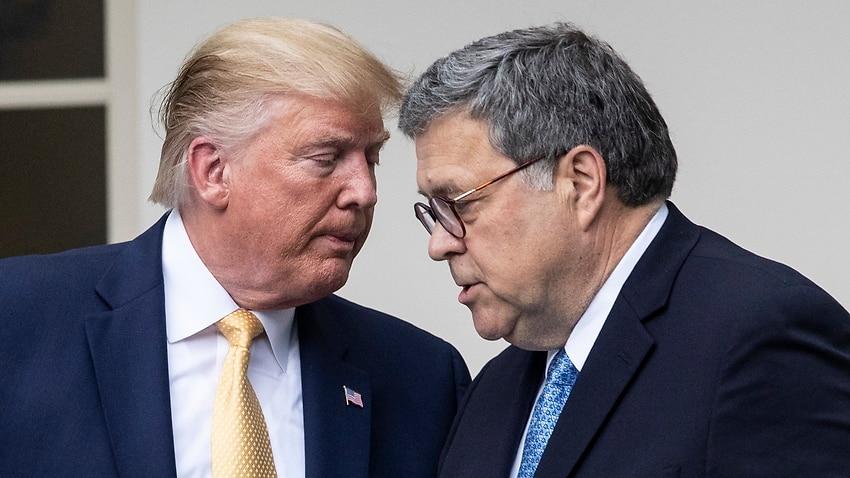 Attorney General Bill Barr Resigns with a Month Left to Serve
United States Attorney General Bill Barr announced his resignation with just over a month left of his term; the news broke over Twitter.

By Stacey Edward

Dec. 16 2020, Published 4:16 p.m. ET
This week, United States Attorney General Bill Barr announced his resignation with just over a month left of his term. Barr served a two-year tenure under the Trump administration replacing former A.G Jeff Session.
The announcement first broke via a tweet from President Trump shortly after the Presidential Electoral College confirmation.
Former A.G of the H.W Bush administration, Barr rose to favor with President Trump after a June 2018 memo criticizing the Mueller Report. Shortly after, Barr was nominated for Attorney General and later confirmed.
Coined "a champion and advocate for President Trump" by the Associated Press, Barr sided with Trump on his personal and political agenda. Barr intervened in the cases of Trump's associates, such as Michael Cohen and Roger Stone. He also received ethics complaints against him "for violating several Justice Department rules, guidelines and procedures." The relationship between Barr and Trump began to fallout after Barr dismissed evidence of widespread voter fraud for the 2020 election in early December.
Since that initial statement, the rumbling of Barr's firing had floated, but the departure was described as "amicable" and "cordial."
In Barr's resignation letter, he states investigations into voter fraud will continue despite his earlier statements. His replacement will be Deputy Attorney General Jeff Rosen who will now head the United States Justice Department after joining them in May 2019. Barr's term will officially end on December 23.
The recent move to resign is puzzling to many as Barr's term was set to end in a month. Could this have anything to do with the last-minute scrambling for presidential pardons? What caused the Trump-Barr relationship to sour, and why all of a sudden? Stay tuned with Bleu for more updates on this matter.