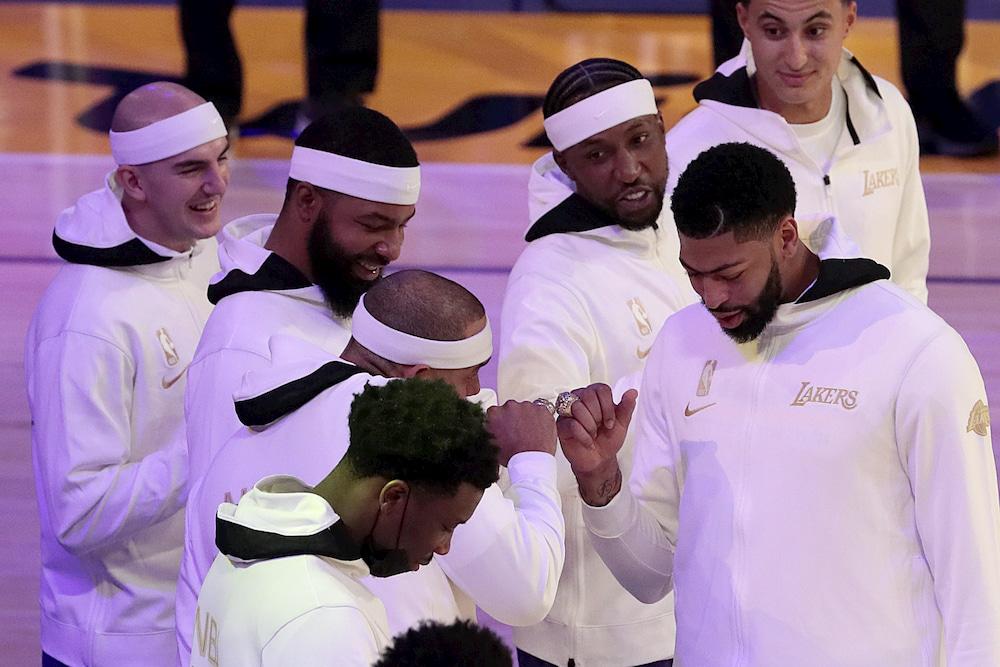 NBA Opening Day: Nets vs Warriors, Lakers vs Clippers
NBA Opening day began with the Warriors takign on the Nets and the Lakers against their hoemtown rival, the Clippers

By Stacey Edward

Dec. 23 2020, Published 3:34 p.m. ET
After a short hiatus, the NBA has returned in full force for its 2020-2021 season. The season's debut began with a doubleheader featuring Kevin Durant and the Brooklyn Nets taking on his former team the Golden State Warriors. The second game featured the reigning NBA champions, Los Angeles Lakers, taking on their hometown rival the Los Angeles Clippers.
Nets vs Warriors
The BrooklynNets came out of the gates hot dropping 40 points in the first quarter against the Warriors. They went on to win, beating the Golden State Warriors 125 to 99. It was the first game back for forward Kevin Durant since he ruptured his Achilles tendon in game five of the 2019 NBA Finals. Durant finished the game with 22 points, five rebounds, three assists, and three steals in just under 25 minutes. Point guard Kyrie Irving played well scoring 26 points along with four assists and rebounds. Guard Caris Levert contributed 20 points off the bench to help secure the win for the Nets. The Golden State Warriors are looking to find a groove with the season just starting. Point guard Steph Curry recorded a double-double with 20 points and 10 assists and rookie center James Wiseman debuted with 19 points and six rebounds.
Lakers vs Clippers
After receiving their championship rings, the Lakers were dealt a wake-up call by the rejuvenated Clippers who went on to win 116 to 109. Forward Paul George went off with 33 points, 26 of which coming in the second half while forward Kawhi Leonard also contributed 26 points. Lakers forward LeBron James finished the game with 22 points, five rebounds, and five assists, and forward Anthony Davis added another 18 points with seven rebounds. Former Clippers and current Laker Montrezl Harrell had a double-double against his former team dropping 17 points and 10 rebounds. Lakers' point guard Dennis Schroder also had a double-double scoring 14 points with a surprising 14 rebounds.
Opening day assured that the NBA is back and better than ever. The Los Angeles Lakers are returning with just over 70 days of rest from their previous season and teams are looking to exploit that weak point. The Los Angeles Clippers are showing they can be a top team the year. The Brooklyn Nets displayed some of the excitement we've hoped for but haven't seen due to injuries. Hopefully, that can continue. The Golden States Warriors struggle to show us that dynasty caliber play we once knew them for. With an injury-ridden roster, they may struggle this year but you can't count them out just yet. Stay tuned with Bleu for the latest updates regarding the NBA.