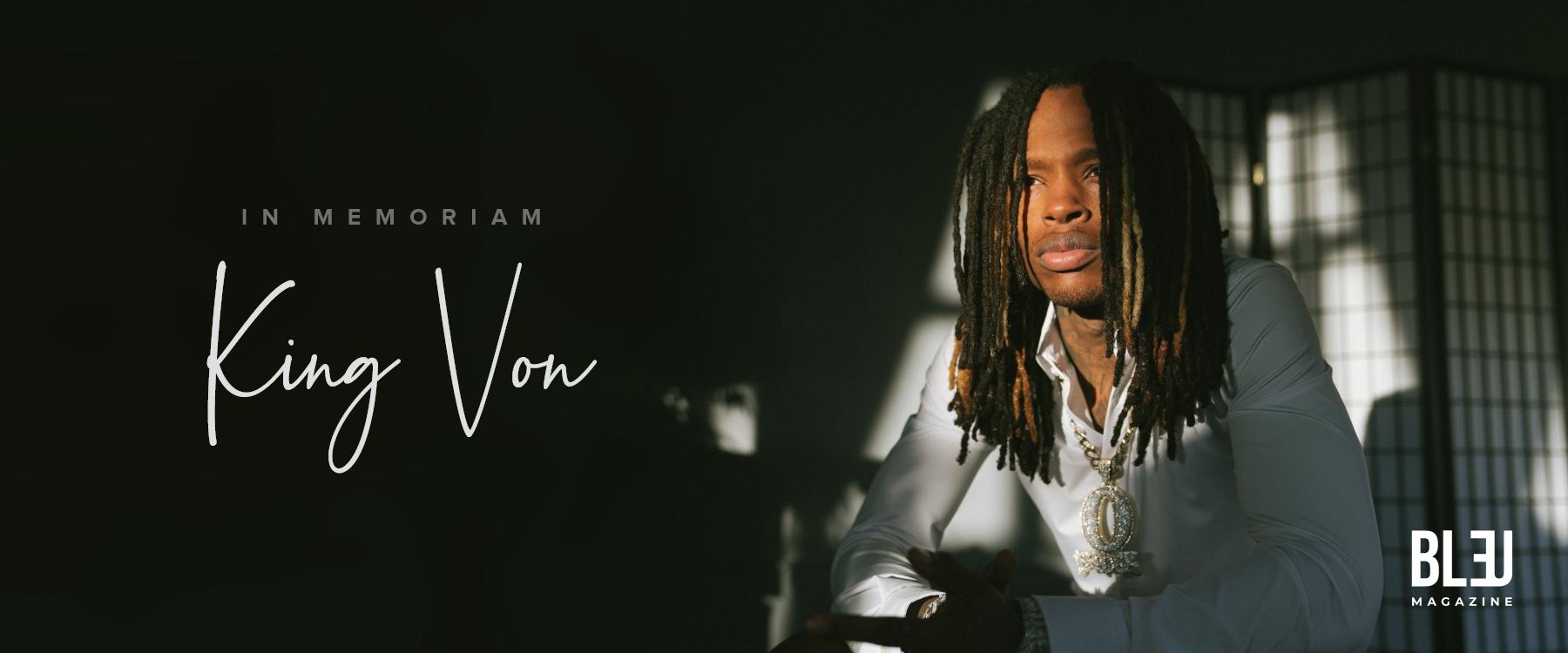 In Memoriam: King Von
King Von's death sent shockwaves throughout the music industry. A young, promising talent, Von was just at the tipping point of global stardom.

By Marisa Mendez

Dec. 30 2020, Published 10:15 a.m. ET
King Von's death sent shockwaves throughout the music industry. A young, promising talent, Von was just at the tipping point of global stardom.
Photography by Andres Castillo
Fashion Styling by Mickey Freeman
Fashion Assistant Posh McKoy
Article continues below advertisement
King Von was celebrating the release of his debut album when his life was cut short on a fateful Atlanta, Georgia night in November 2020. The South Side Chicago, Illinois native had spent nearly the entirety of his teens and early twenties in and out of the prison system, but a determination to turn his life around and rapid career ascension that even he couldn't explain had put him on a different trajectory. It wasn't supposed to end like this.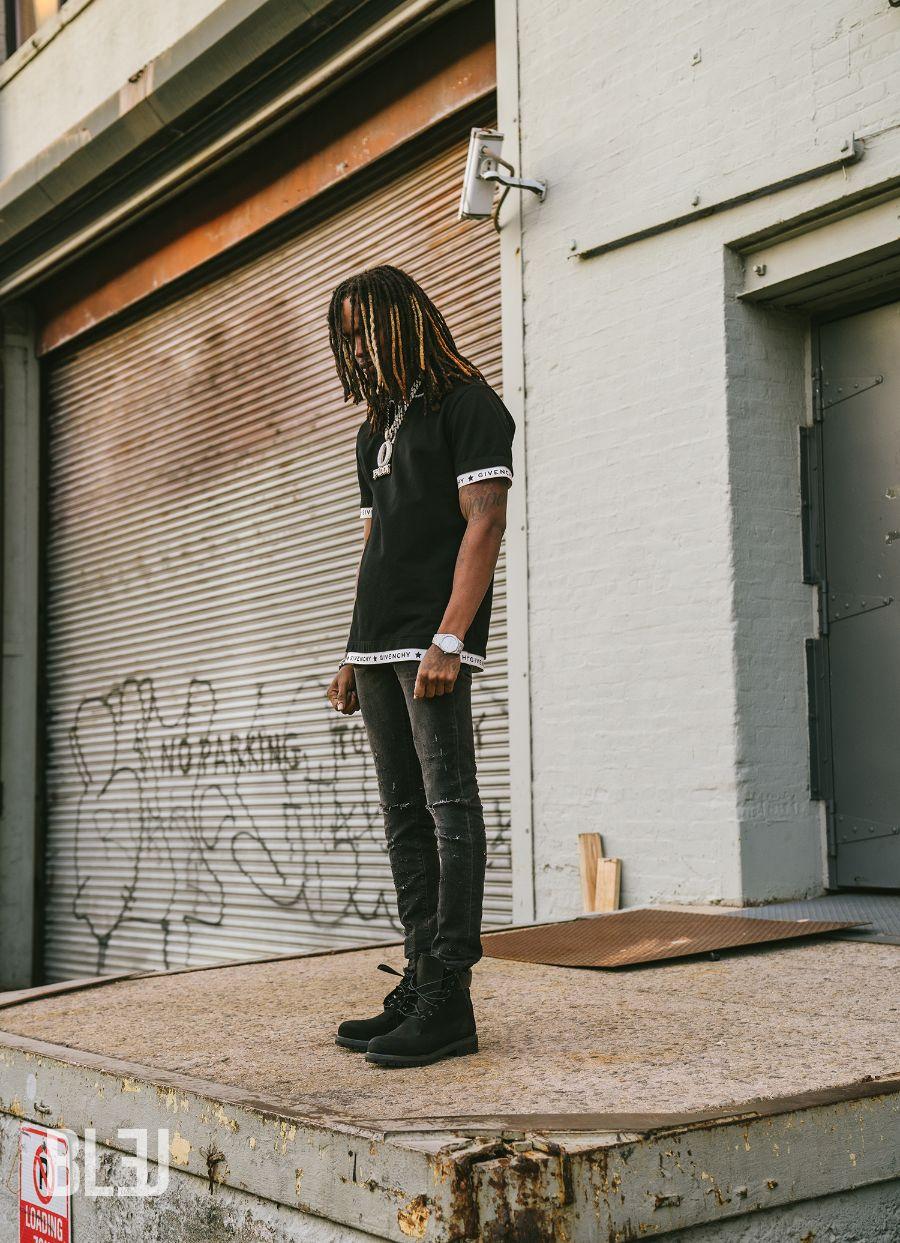 Article continues below advertisement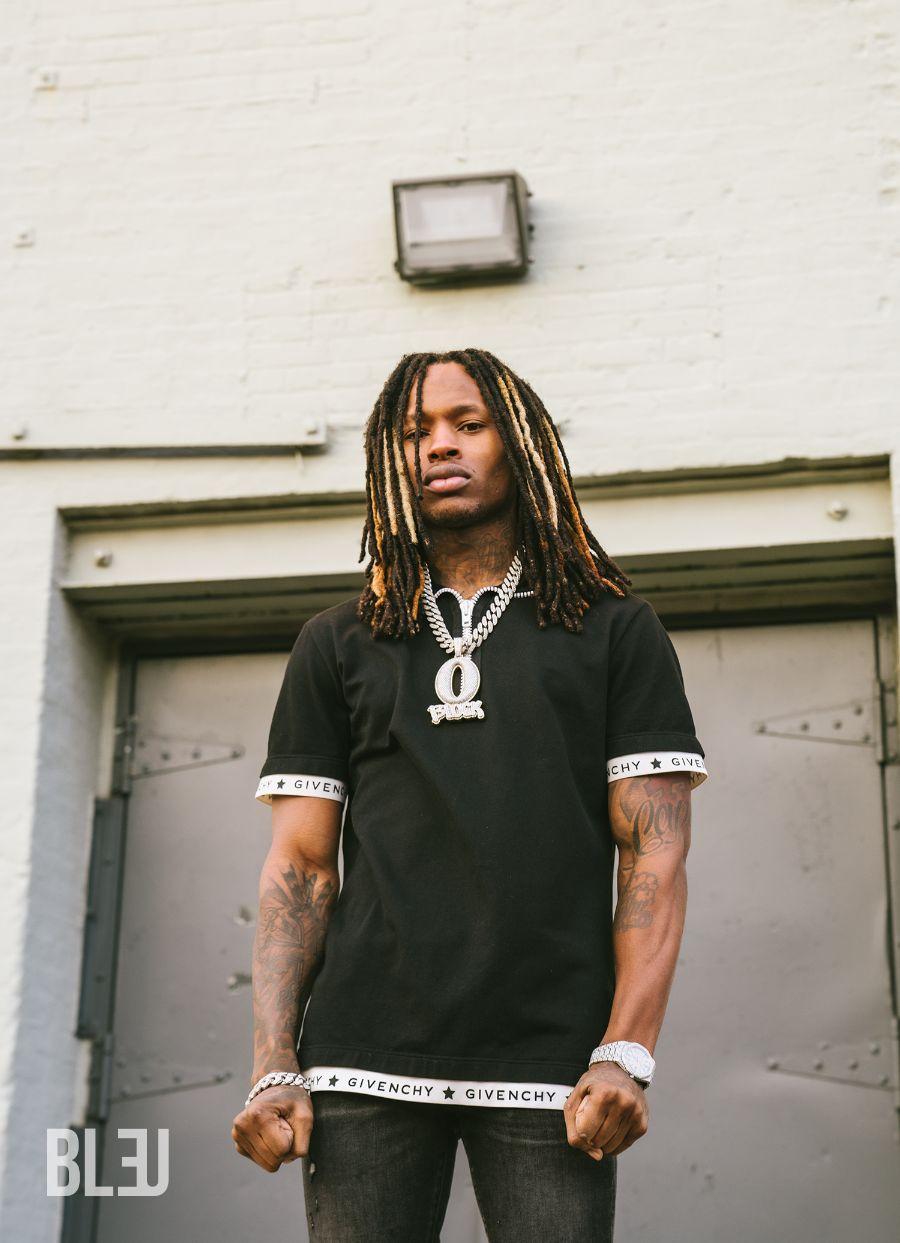 Growing up in Chicago's Parkway Gardens housing project at the corner of 64th and Martin Luther King Drive, better known as O'Block, Von had every bit become a product of his environment. Bright and articulate, he excelled in school at an early age, but gang culture was just too prevalent to stay away from. As he put it, it was either fall in with them or stay inside. He chose the former.
Article continues below advertisement
His father was in jail when Von was born and after finally meeting him around the age of 8, he lost him forever just two years later. With the odds already stacked against him, Von caught his first case at 15 and would spend more time incarcerated than not over the next seven years. The odds changed in late 2017, though, when the then 23-year-old was acquitted of one count of murder and two counts of attempted murder. He was released from his three-and-a-half-year bid and made a promise at that moment that he'd finally change his life for good. And he did, thanks to Lil Durk.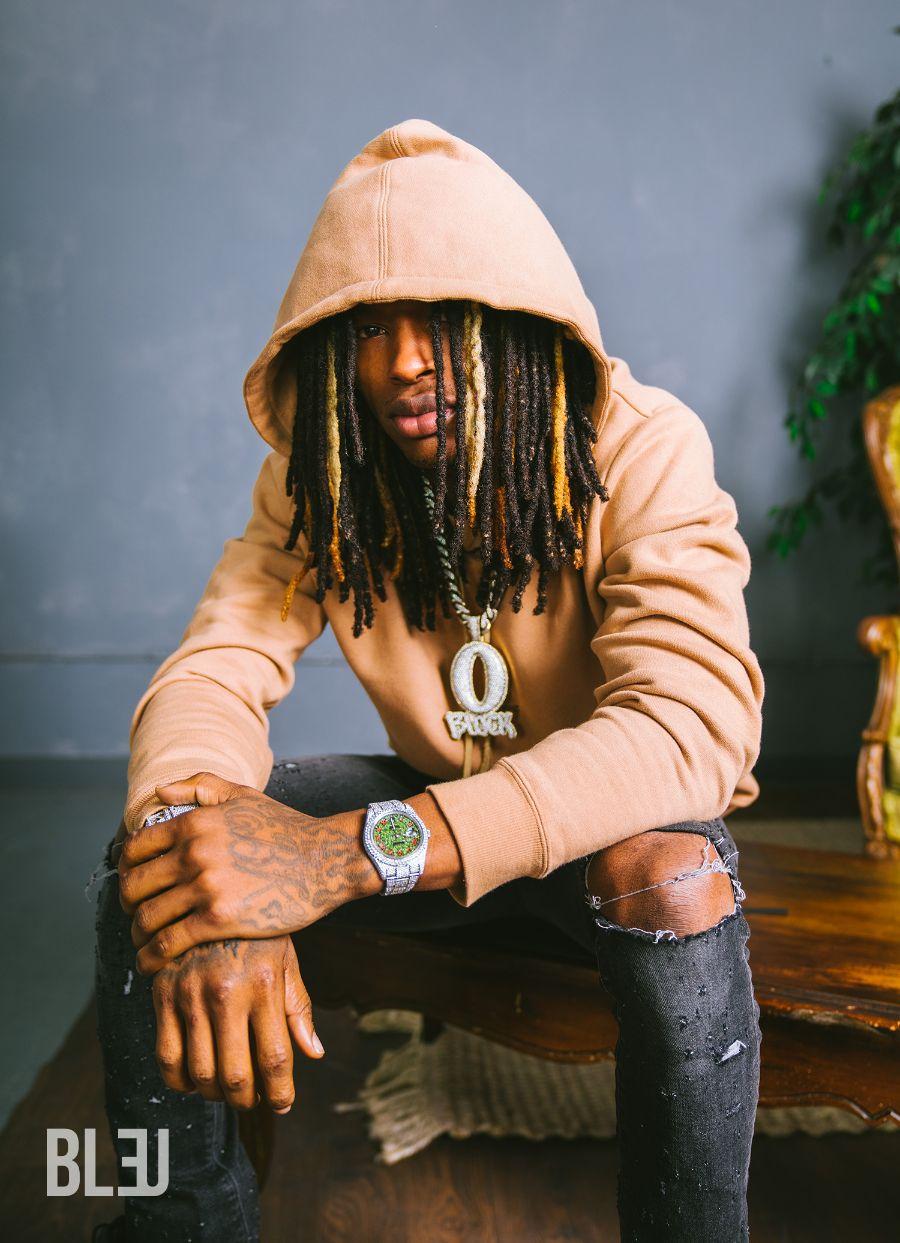 Article continues below advertisement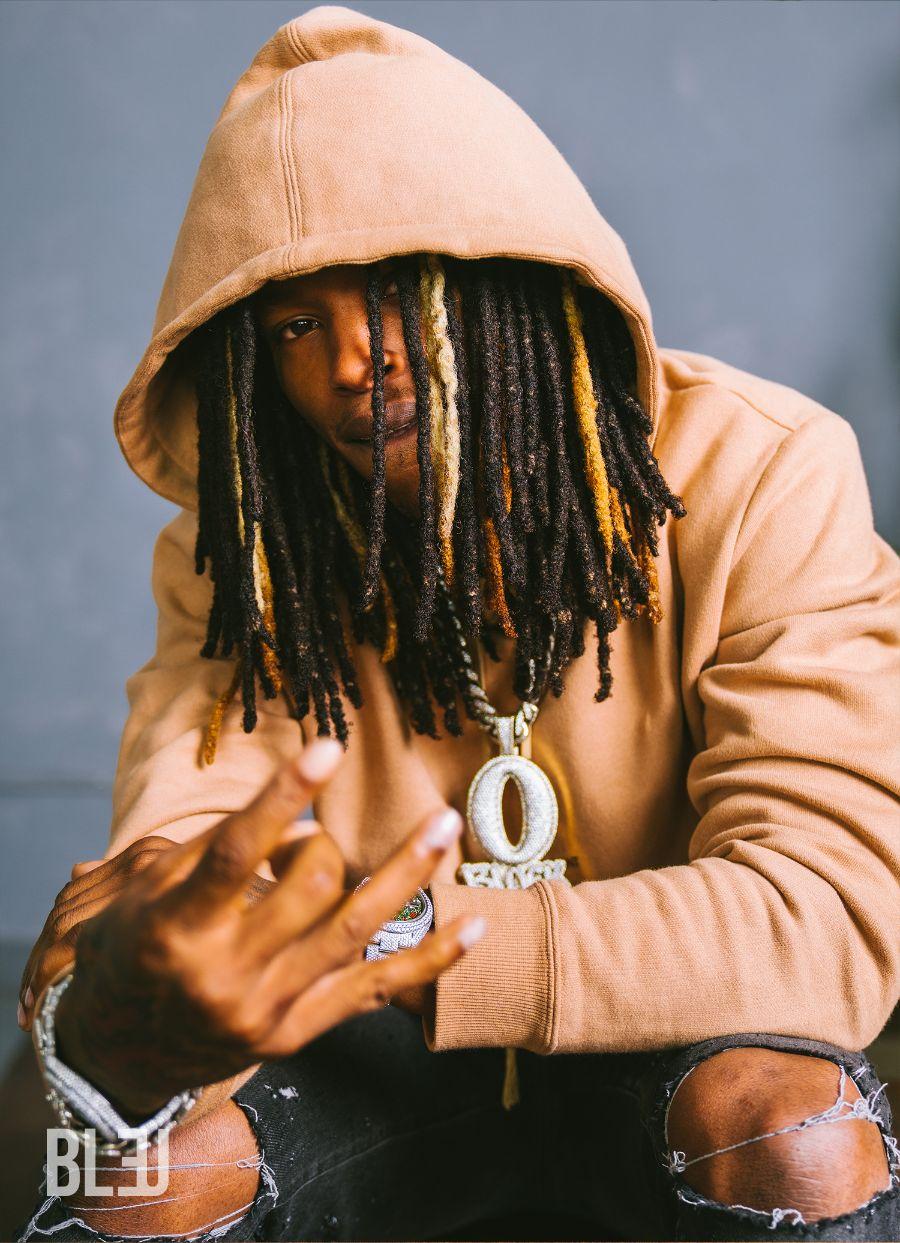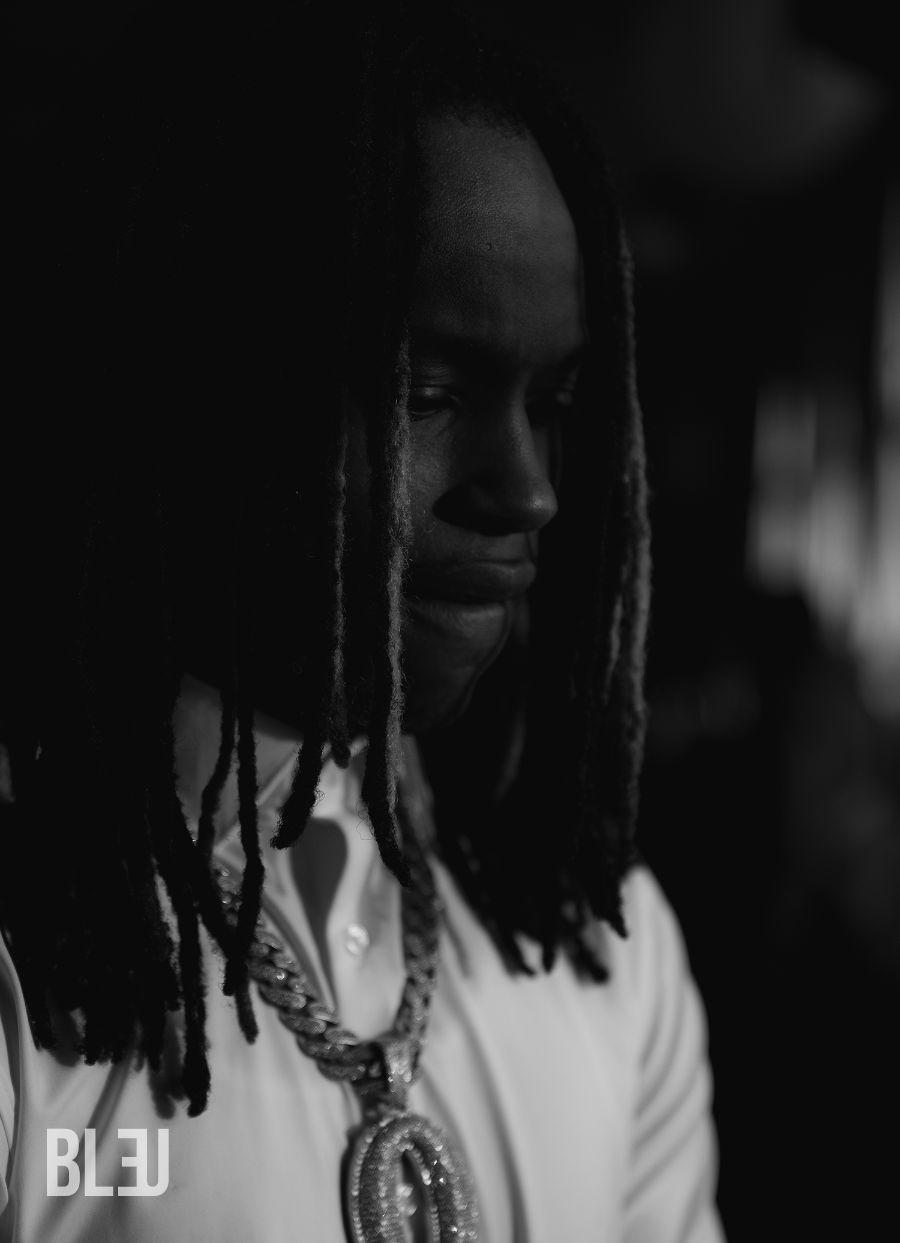 Article continues below advertisement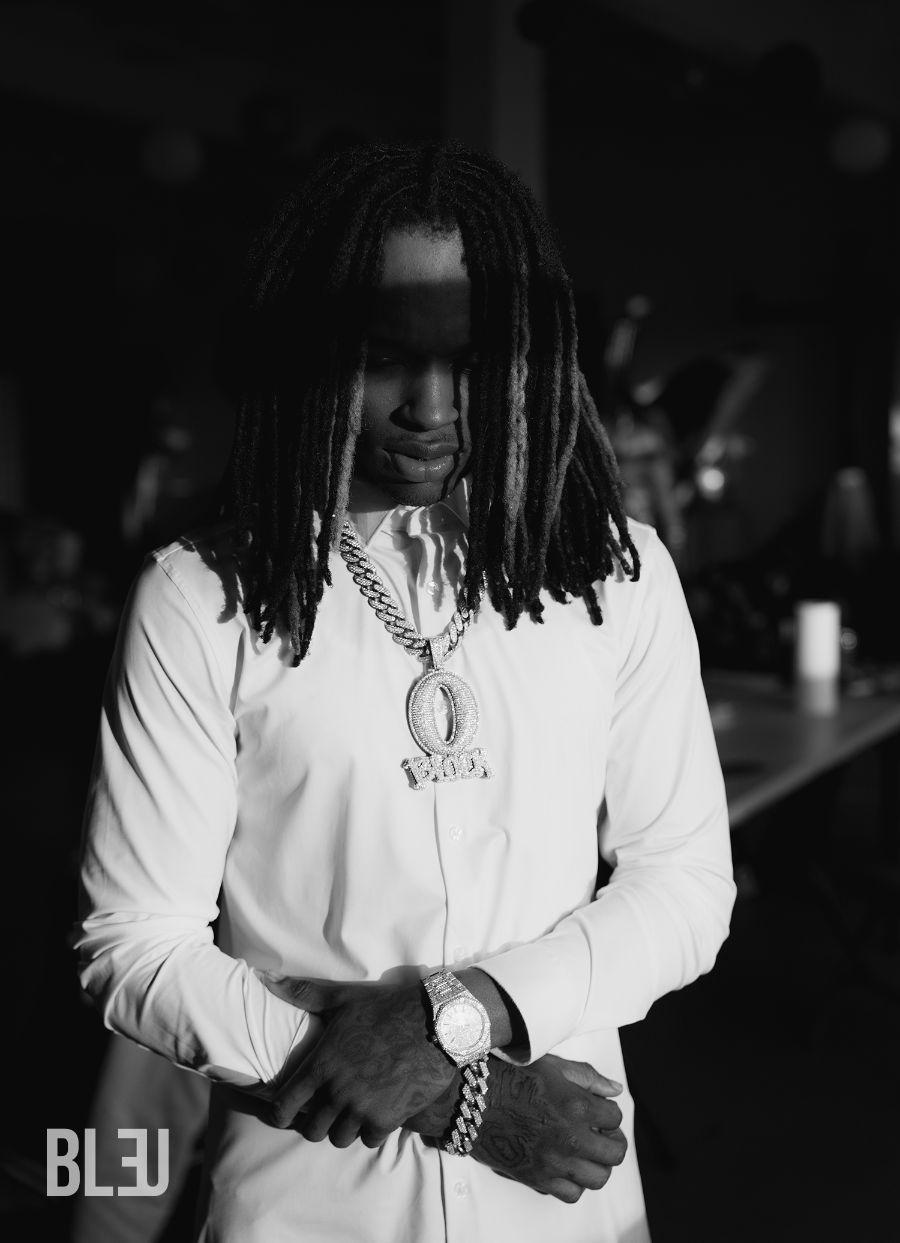 Perhaps as a byproduct of the violence that plagues the Windy City, there's an innate sense of loyalty among the circles of people who run together. After Chief Keef's success in the early 2010s put a spotlight on the city, Lil Durk was one of a handful of local artists who leveraged the added visibility into a successful career for himself – and he was adamant that he wouldn't be the only person on his team eating. Even while Von was behind bars, Durk helped his longtime friend with everything from legal bills to clothes for court.
"If your brother got on half a million worth of jewelry, he gon' have a lawyer," Durkio said as he sat next to a then-unknown Von when he brought him to The Breakfast Club in November 2018. "That's how we move."
Article continues below advertisement
The second Von decided he wanted better, Durk was there to show him a path. He brought Von and a few more of their OTF crew down to his Atlanta estate, and with nothing better to do than play around in the booth, Von hopped on a song – and it worked. The song found success on YouTube when they dropped it shortly after, and it was enough to inspire Von to shift completely into business mode. It was the first "job" he'd ever held and he approached it like someone who'd been preparing for the opportunity to prove himself his entire life.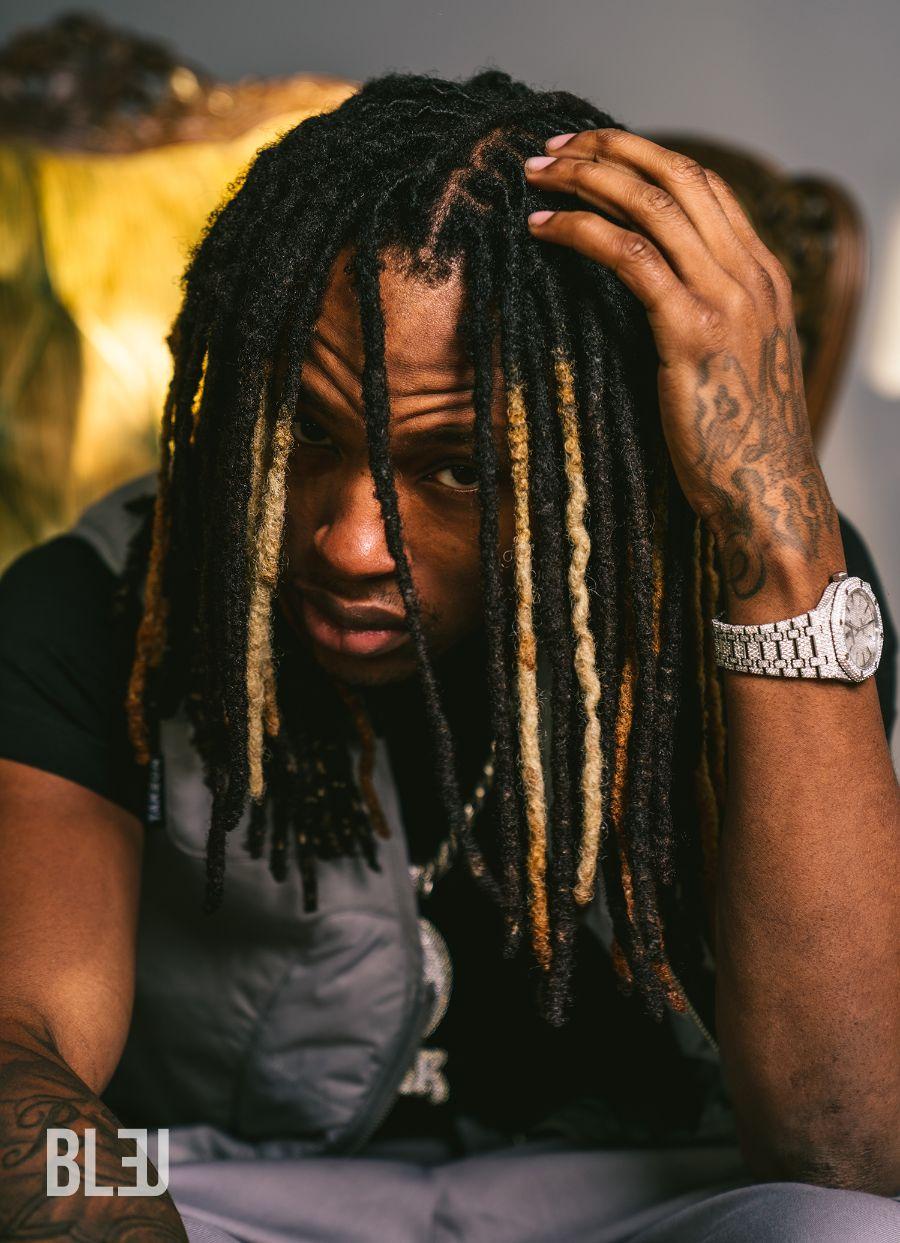 Article continues below advertisement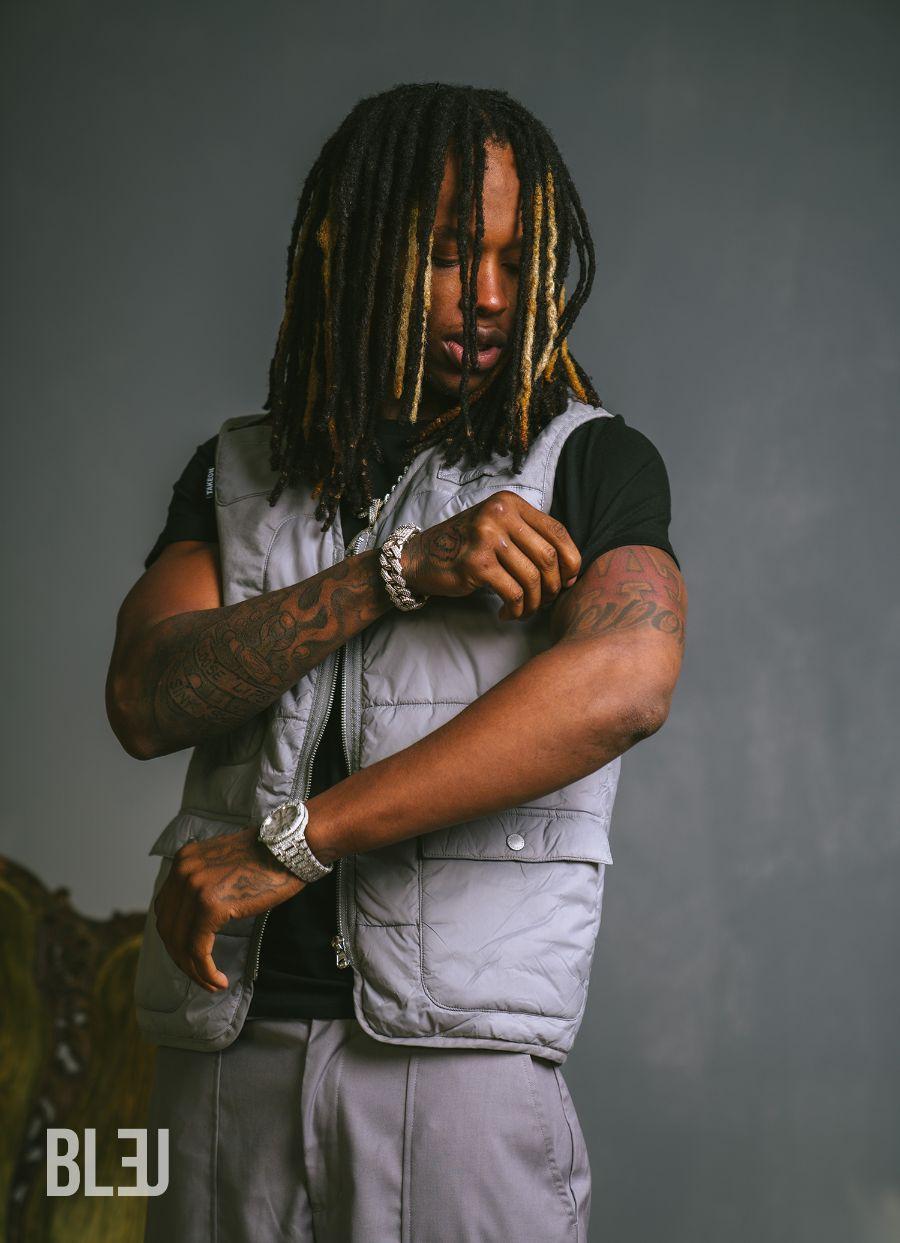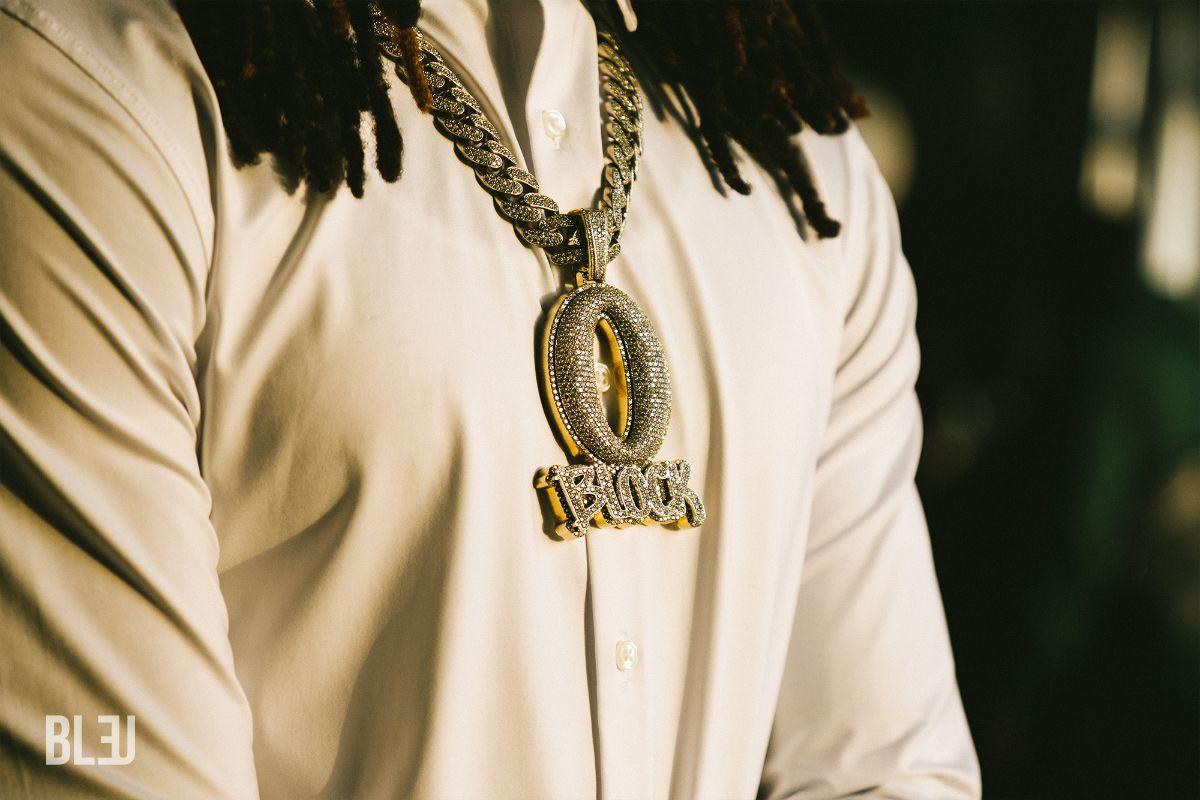 Article continues below advertisement
Von's debut solo track "Crazy Story" was released in January of 2019, after just about a year of being under Durk's wing in Atlanta. Up until then, Von went with Durk to everything from tours to video shoots and even radio appearances, not knowing that it'd be his only time to soak up the game in person. The two caught a case together the very next month that put them both behind bars.
Though the time was brief, a condition of Von's probation when he was released months later was that he was no longer allowed to hang around Durk. Meanwhile, his incredible storytelling prowess on "Crazy Story" had already catapulted him to the forefront, so he was going to have to do this alone. But he was ready for it. While he couldn't explain how it happened so quickly, the Chicago native simultaneously knew he was exactly where he was supposed to be. And he wasn't taking the opportunity lightly.
Article continues below advertisement
After appearing on Durk's Love Songs 4 The Streets 2 album in August of 2019, Von made his official debut with his first mixtape, Grandson Vol. 1, in September. The tape debuted at No. 75 on the Billboard 200, which was a feat in itself for someone with only one viral song and an affiliation with another artist who's not yet fully mainstream themself.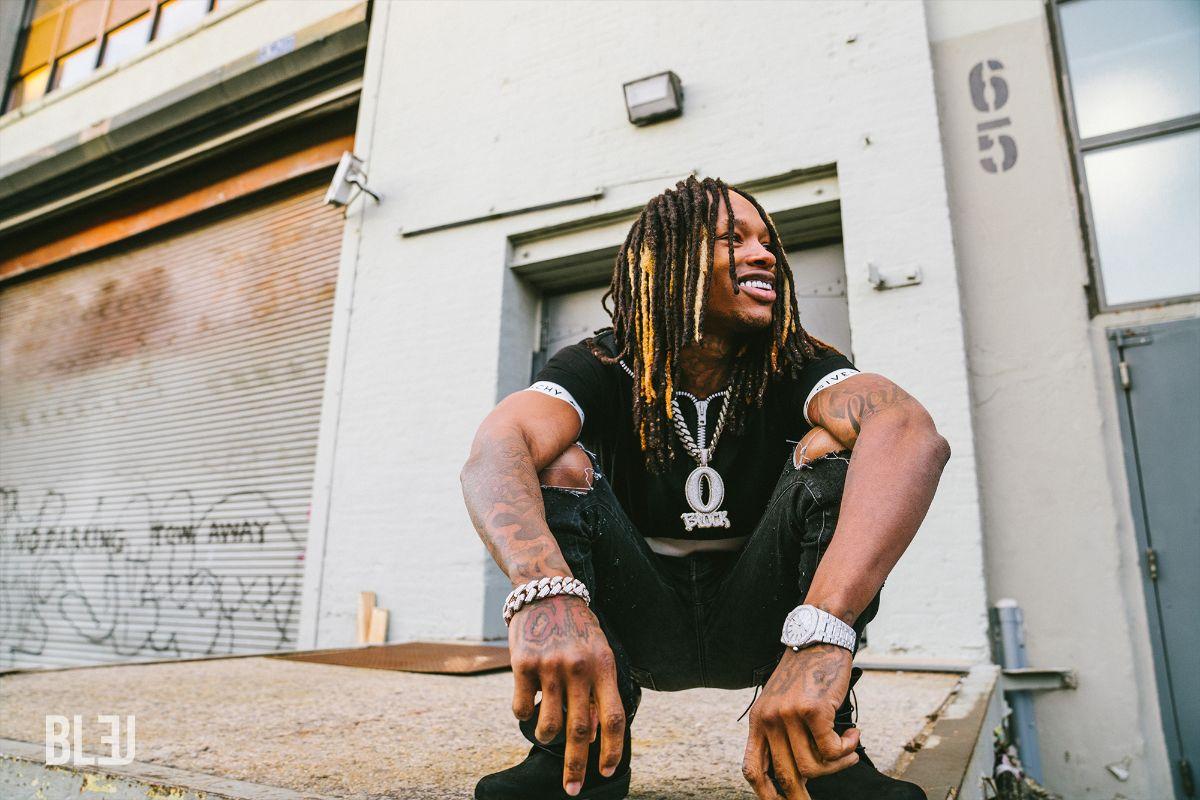 Article continues below advertisement
Things continued to move quickly, and after Billboard gave him a spot on their "15 Hip Hop & R&B Artists To Watch In 2020" list, it was clear that this was going to work. Von was on the precipice of superstardom.
The upward trajectory continued in March 2020 when his sophomore mixtape LeVon James debuted at No. 40. By Halloween, his debut album, Welcome To O'Block was out, the LeVon James Chopsquad DJ-produced single "Took Her To The O" was on the brink of being certified gold, and "Crazy Story" was nearly platinum. In the blink of an eye, Von's life had completely changed.
And in the blink of an eye one week later, it completely changed again. On November 6, 2020, an un-armed Von was shot and killed following an altercation outside of an Atlanta hookah lounge. Just like that, it was all over.
Article continues below advertisement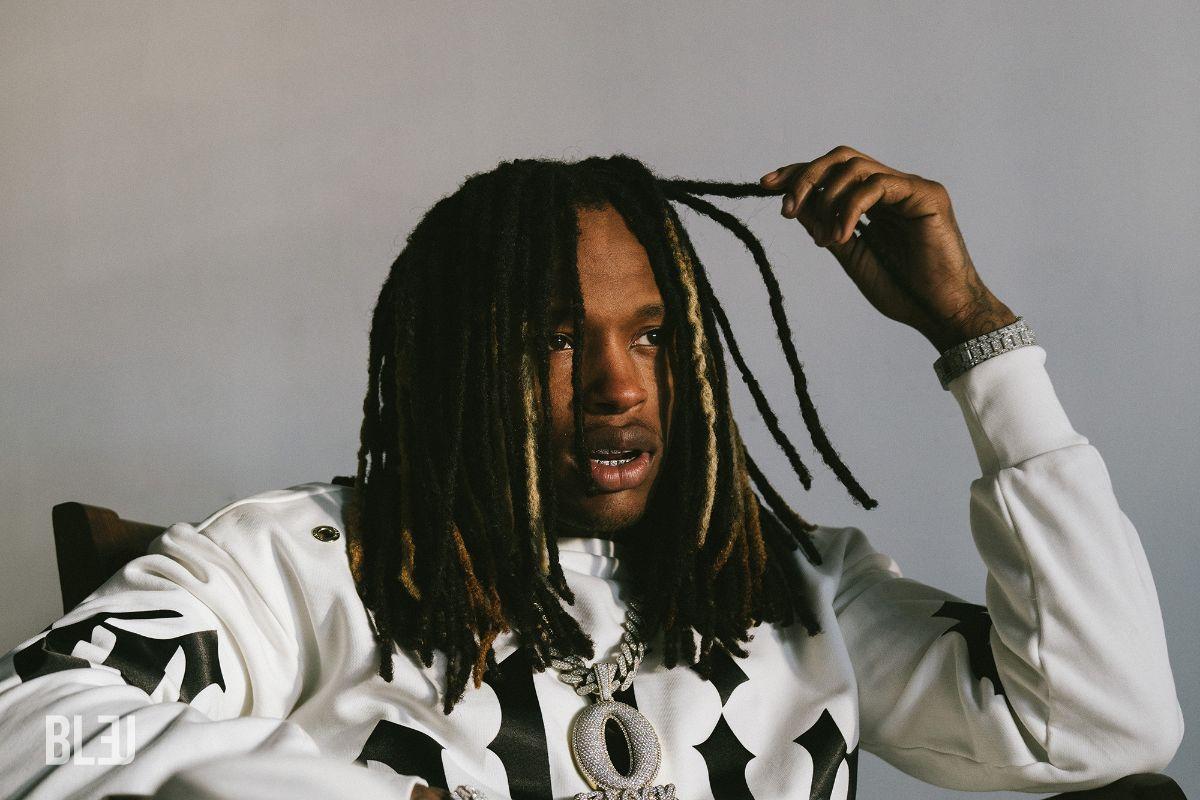 In just 26 years on earth, Von had gone from the depths of the darkest lows to high points most can only dream of, serving as a tangible testament to what believing in yourself could do. He put everyone around him in the position to better themselves, and the universe rewarded him in kind as he bettered himself in the process.
In interviews, he was laid back as if he was accustomed to the spotlight already.Von was used to infamy, and new to the fame, and really only here to share and bask in the wealth. He was becoming a star faster than he could have ever imagined, but he wasn't particularly fazed by it. Fame was merely a side effect of telling the world about the life he's lived and getting to take care of his people, his children, and the woman who gave him life.
Article continues below advertisement
"Best son in the world Prize goes tooo," he captioned an April 2020 Twitter post revealing he'd bought his mother a new Mercedes-Benz, paid off her old car and bought her a house. "Nah fr doe this all a real street Nigga ever wanted to do. Was make they Og proud. I gave her 20 thous too."
Article continues below advertisement
Just after that, he returned to O'Block and gave out $100,000 in cash. And just like Durk, he was there to make sure his entire team was taken care of.
"My favorite thing about Von was his loyalty," Chopsquad told Bleu Mag. "He was like me. He wasn't super close with his immediate family, so his childhood friends were like his siblings. I was an orphan myself as a young boy so just like him, loyalty was a big foundation of my morals. He put others before himself all the time. Not because he expected something in return, but because he was trying to be the person he wished someone was to him, to others."
His dream was to hold down his loved ones and make a better life for them while staying true to the principles that he lived by. And while his time being able to do that in the physical was devastatingly cut short, he left knowing that his mission was accomplished.
Article continues below advertisement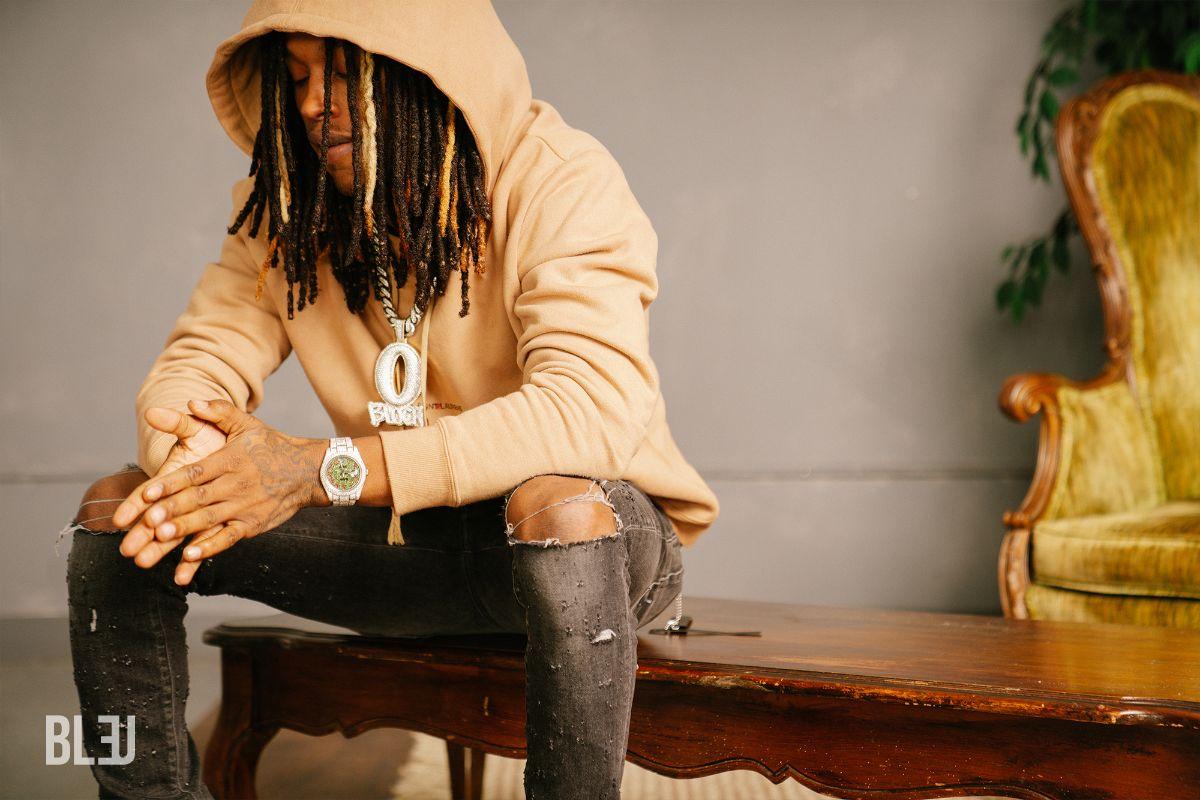 "Von taught me that our past doesn't define our future," Chopsquad added. "He showed me that just because your time to shine isn't right now, doesn't mean it won't be tomorrow. He taught me that being a real genuine person isn't out of style."
 Love live King Von.