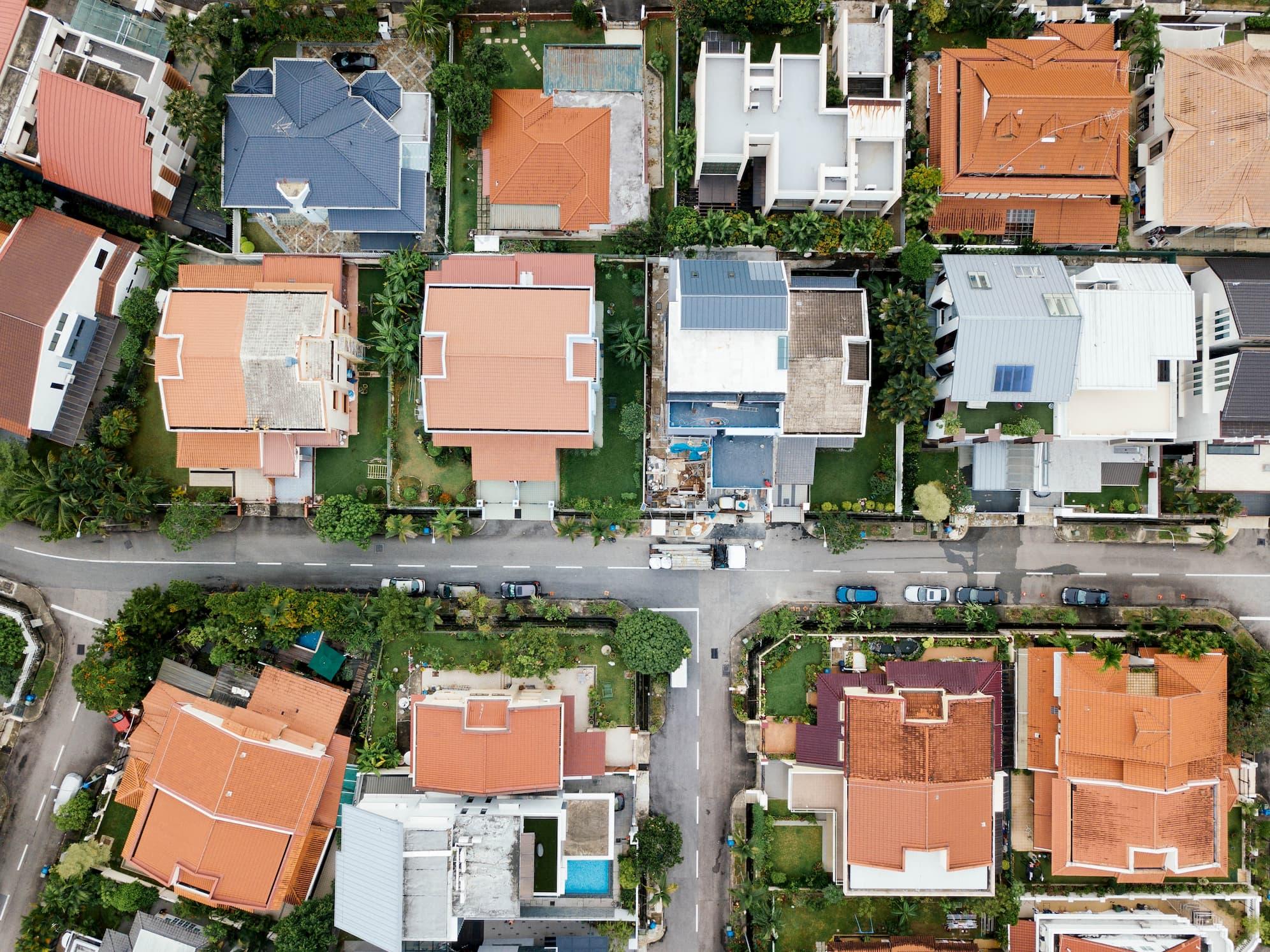 When Should You Consider Purchasing Your First House?
It probably hasn't crossed your mind to weigh the pros and cons of buying a house. But with rent prices up, a mortgage is not that pricy.

By Bleu Magazine

Jan. 14 2021, Published 2:14 p.m. ET
Growing up is stressful and it can often feel like you're missing life milestones that you see friends hitting. Now with social media, you can even see classmates and colleagues, both current and former, reaching similar milestones. Getting married, buying your first car, graduating college or trade school, moving out of your parents' house, having babies, and even establishing a career are all milestones that you may see around you. With so many examples of people progressing in their lives, it might make you question whether you're doing something wrong if you aren't experiencing those same milestones.
Perhaps the most financially daunting of all life milestones, however, is buying a house – especially in the current economic climate that the newer generations are facing. With so many things to consider, it probably hasn't crossed your mind to weigh the pros and cons of buying a house, especially if you are struggling with personal debt.
Looking Out For Your Future
It probably sounds very counterintuitive to say that you can look out for your future by shackling the future you to another pile of debt. It's good that you have that instinct, as it means you're well suited to weigh the pros and cons of situations and consider potential consequences. Although there are hardly any examples of "good debt," a mortgage can actually be a beneficial debt as it can help build your credit score and secure future avenues to acquire loans should they be necessary for your life goals. In the process of paying off a mortgage, you will actually claim ownership over a percentage of your home's monetary value, known as equity. This equity can be used as leverage for future loans that you can choose to use however you'd like, and your house can act almost as your co-signer for the loan. That's also not to mention that property values typically appreciate along with the rate of inflation, so the money you invest in a house is very likely to maintain its buying power for decades down the road. Compare the current rate of inflation averaging 2.21 percent in November over the past 20 years to the current rate of interest earned on savings accounts of 0.5 percent and it's clear which one can grow quicker.
Article continues below advertisement
In terms of investing and financial growth, it is best to consider purchasing a home sooner rather than later. Even if you don't feel ready to settle down, you can always sell the home, and you'll have a head start on purchasing your next home.
Affording A Mortgage
Of course, the idea of buying a home sooner to benefit from the appreciation of the home's value sounds purely idealistic and much less practical. The state of the student loan debt crisis and the current economy can make the idea of owning a home seem like little more than a pipe dream. This may not necessarily be the case. Recent rental costs have skyrocketed, and since 2018, the cost has been estimated to consistently average over $1,400 a month. According to an article by Business Insider, there were 31 states in 2018 whose monthly cost of homeownership on a 30-year mortgage rate averaged less than $1,500 a month. That's not the monthly mortgage rate, but rather the total monthly homeownership cost, meaning they factored in the mortgage payment, insurance costs, property taxes, utilities, and HOA fees. The cost of renting a property is just shy of the costs of owning the home itself. Worst of all, when you rent a home instead of owning it, the landlord is the one who gets to build up all that valuable equity while you are left with nothing tangible for your efforts.
Article continues below advertisement
If your rent is close to the cost of a mortgage already, then it's likely that the only other issue you may encounter when considering to buy a home is the down payment. If you are under the presumption that a down payment on a home should be 20 percent of the total cost, then you wouldn't necessarily be wrong. Although 20 percent has historically been the rule for a down payment, today obviously isn't the past, so there are many more options for home loans that have flexible down payment options. One example of these types of flexible down payment options is Federal Housing Administration-backed loans. These types of loans can have down payments as low as 3.5 percent, which is not cheap by any means but when compared to the historic notion of a 20 percent down payment, 3.5 percent is incredibly more accessible.
So When Should You Consider Buying A House?
All things considered, the decision to buy a home is still one full of nuances. If you have a high rent payment and are willing to take on a bit more debt, then it is probably a great time for you to consider becoming a homeowner. By purchasing a house, not only will you have your own place to live where you don't have to answer to a landlord, but you will also have a secure asset and the ability to build equity. Ultimately, you will have the best idea of how your own finances are and whether or not this is something that you would be able to pursue.