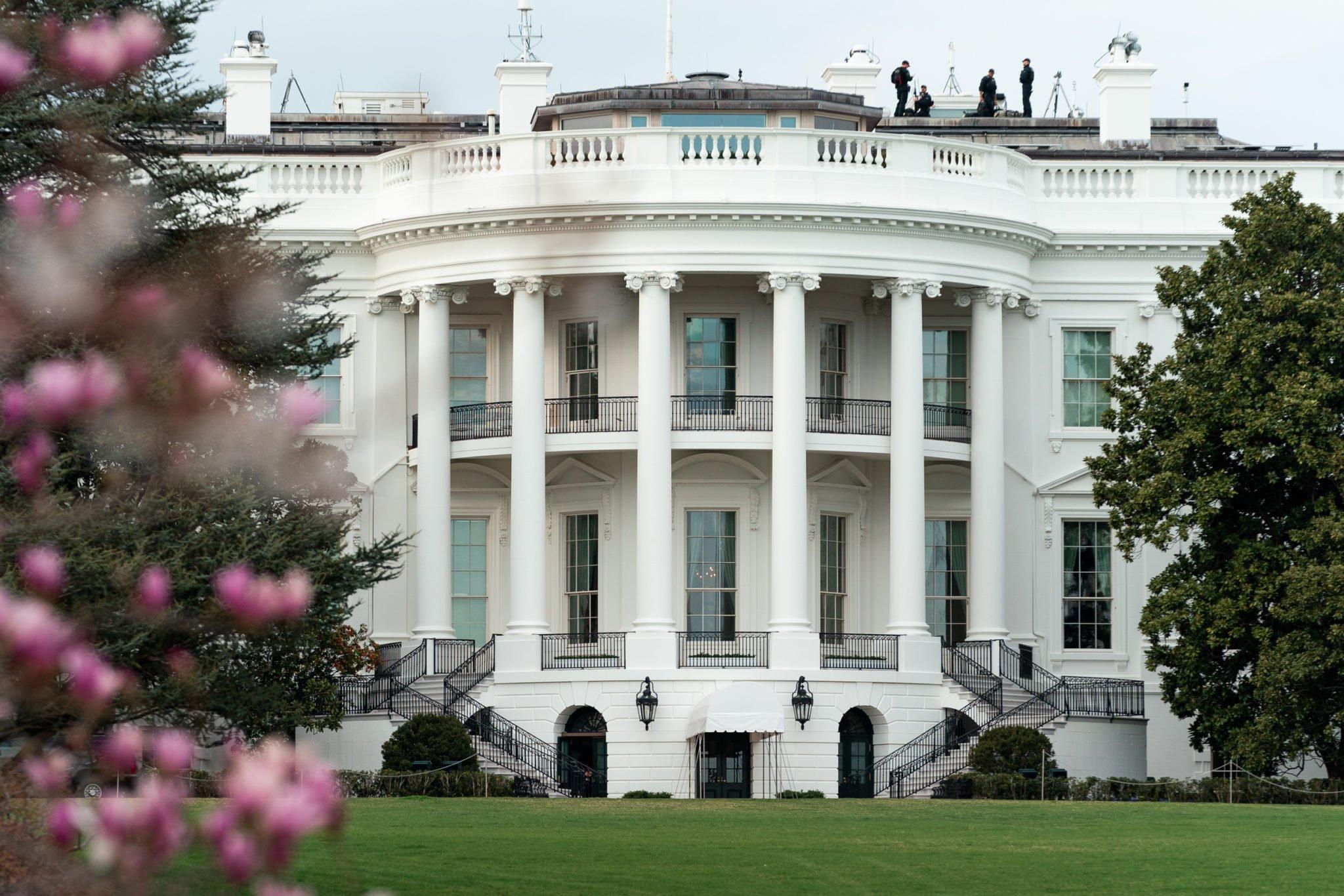 The White House Prepares for America's new First Family
The White House and its staff will welcome a new president and his family, the Bidens, in this year's unusual presidential move-in day.

By Tommy Rodriguez

Jan. 20 2021, Published 10:42 a.m. ET
Mr. Trump, you about to lose your job. By Wednesday at noon, DonaldTrump, his family, and any trace of his four-year stay will be gone from the WhiteHouse, with reports saying the Trumps will be headed to their 20-acre estate in Palm Beach, Florida on Wednesdaymorning. The White House and its staff will welcome a new president and his family, the Bidens, in this year's unusual presidential move-in day.
At the end of every president's tenure, the 90-personWhite House residence staff take up a chaotic, complicated move-in process that usually features traditions and courtesies developed throughout the years. But this year, things may look a little different.
For starters, coronavirus cleaning and safety precautions are sure to make the move-in a little more challenging. Additionally, President Trump hasn't been a good sport about his loss to JosephR. Biden Jr., oftentimes getting in the way of certain rituals and traditions involved in welcoming the new commander-in-chief.
The Bidens were never invited by the Trumps to meet the staff and take a peek at their home of the next four years (at least). Also, CapriciaMarshall, the White House social secretary in the Clinton administration who oversaw Clinton's departure in 2001, told the New York Times that the first lady "should have invited Dr. Biden in for the traditional coffee."
"Typically," she said, "she would come prepared with questions, she'll meet and talk to the chef, the full-time residence staff and have an opportunity for them to break the ice. It's a courtesy, but logistically it's incredibly helpful. That didn't happen."
After Joe Biden's inauguration, the family plans to move in that very night with the bare minimum. They will then work with the staff and curators to personalize the home and make any changes necessary.