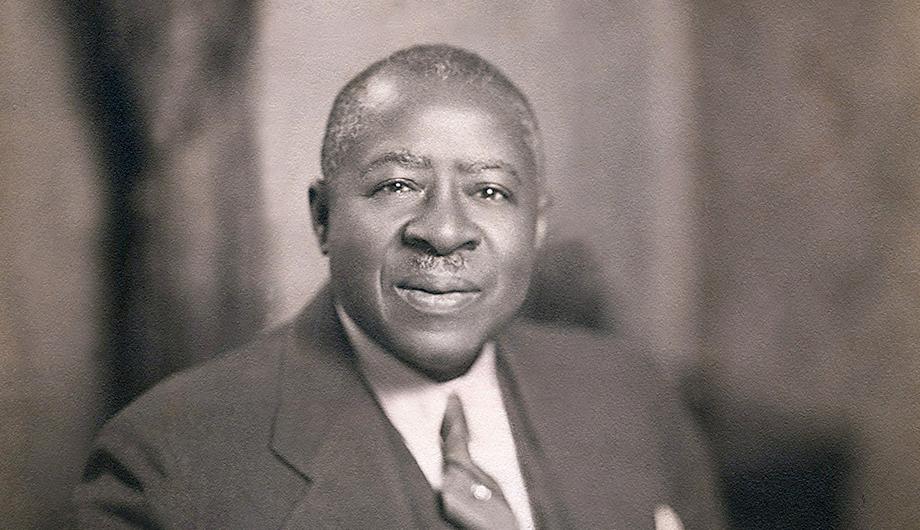 Who Is Robert S. Abbott? A Look At A Black Media Pioneer
Robert S. Abbott is a pioneer of black press, and founder of one of the first national publications centered on black people and black issues.

By Elysia Tanswell

Feb. 2 2021, Published 3:03 p.m. ET
Robert S. Abbott is a pioneer of Black press, and founder of one of the first national publications centered on Black people and Black issues.
He was born in 1870, just five years after the end of the civil war. His parents had been slaves held captive on St. Simon Island. Despite this, Abbott was able to attend Beach Institute in Savannah and Claflin University in South Carolina. The latter is where he learned the printers' trade. However, the discrimination in the printing industry led him to change course. He moved on to Kent Law School in Chicago and got his law degree in the year 1899. But yet again, he met the same hurdle and was told he was "too dark to make any impression on the court in Chicago."
This experience and his difficulty supporting himself as a lawyer led Abbott to believe that he could defend his people more effectively in print than in the court of law. He started his newspaper The Chicago Defender in 1905 with just 25 cents of capital. At first, printing took place in his landlady's dining room. Distribution consisted of Abbott selling the four-page booklet door to door. He visited every barbershop, poolroom, drugstore, and church on the South Side of Chicago.
It took 15 years before the paper became profitable.
But eventually, The Chicago Defender became a national newspaper with a circulation of a quarter of a million. At its peak, the newspaper reached half a million people. The mass readership led Abbott to become one of America's most prominent post-slavery Black millionaires.
The paper was full of demands for racial justice and equality, often written by Abbott himself in the form of editorials. It was also filled with job opportunities located in the North. This signal boosting of options in the North is believed to have directly contributed to the Great Migration. For this reason, the paper was banned in the south. But an Abbottcreated an underground network to distribute the paper throughout the region.
Abbott passed away in 1940 at the age of 70 and left his legacy in the hands of his nephew. A pioneer of Black media and a staunch advocate for racial justice, Abbott certainly left his mark.