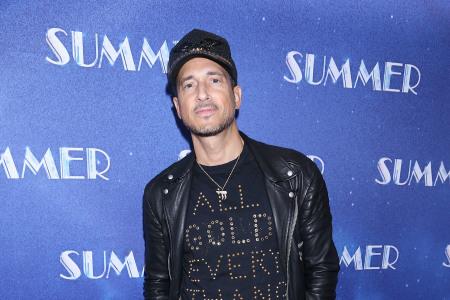 NYC Icon Ari Gold dies at age 47
Dancer and musician Ari Gold passed away at age 47 on Sunday. Fans and peers of Gold all shared what they cherished most about the artist.

By Jamie Rollo

Feb. 16 2021, Published 3:27 p.m. ET
In Bleu's early years, Ari Gold was the first white and openly gay male to grace our cover. The 2008 cover spread discussed his grapples with a hesitant music industry that wasn't ready to take on LGBTQ signees. Gold persevered, however, continuously releasing music and being outspoken about his sexuality. He became an instant trailblazer that many would follow behind. Gold passed away on Sunday at the age of 47 after a battle with leukemia. In social media posts and statements, friends, fans and peers of Gold all shared what they cherished most about the artist.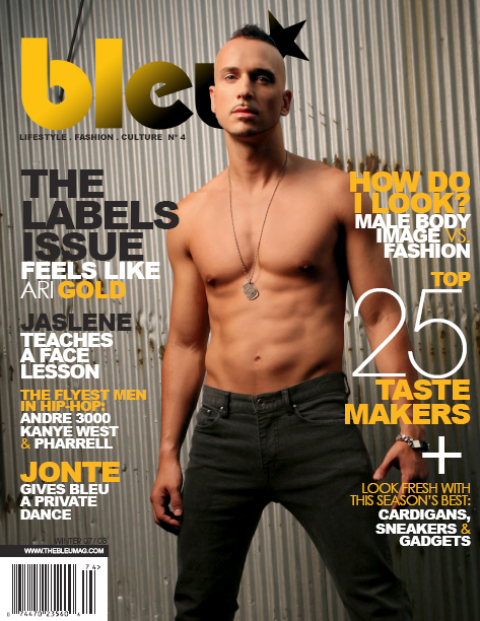 "So many people have come and gone from my life over the past 25 years but you have been a constant," wrote actress Laverne Cox. "As I've grown and evolved, you evolved with me. The spiritual journey we've both been on has made it clear why we've remained in each other's lives for so long. I'm so utterly devastated that you've moved on today. But I know you'll be watching over me as you always have."
Ari Gold was a widely successful performing artist. He got his start at a young age as a voice actor for the movieThe Life & Adventures of Santa Clausand the popular cartoon series Jem and the Holograms. Gold would later move into adulthood performing backup vocals for Boy George, Cyndi Lauper, Diana Ross, and Chaka Khan.
Article continues below advertisement
In 2001, he dropped his self-titled debut album and took a six-year hiatus before dropping his single "Wave of You," which became the first music video by an openly LGBTQ artist to premiere on the Logo network.
Throughout his career, Ari Gold would go on to drop six studio albums and give legendary performances in NYC's club scene, which birthed a huge cult following. His 2007 single "Where the Music Takes You" ended up on the Billboard Top 10 dance/electronic songs chart.
Despite praise from the charts, loving fans, and music executives, record labels at the time were still wary to sign an openly gay artist. In an essay for The Advocate Gold explained, "The personal is political… And in art, it is the specificity of our experience that is universal. Is being gay all of who I am? Of course not. But at this particular moment, while our rights are still being contested and while we are still learning to accept ourselves, I will continue to emphasize that part of me."
Ari Gold dedicated his life to advocating for LGTBQ youth and helping raise awareness of HIV and AIDS. In 2018, he opened up about his diagnosis for NewNowNext writing, "Nobody wants to have cancer. It may be the only thing we can all agree on. (Not even Trump supporters want cancer!) But nobody wants to grow up gay in the 80s in a relgious household like I did, either. I lived each day of my closeted adolescence thinking that who I was would disappoint, scare, and upset all the people I loved in my life."
He added, "I vowed to devote my entire adult life to making sure kids (and adults) didn't feel like I did growing up."