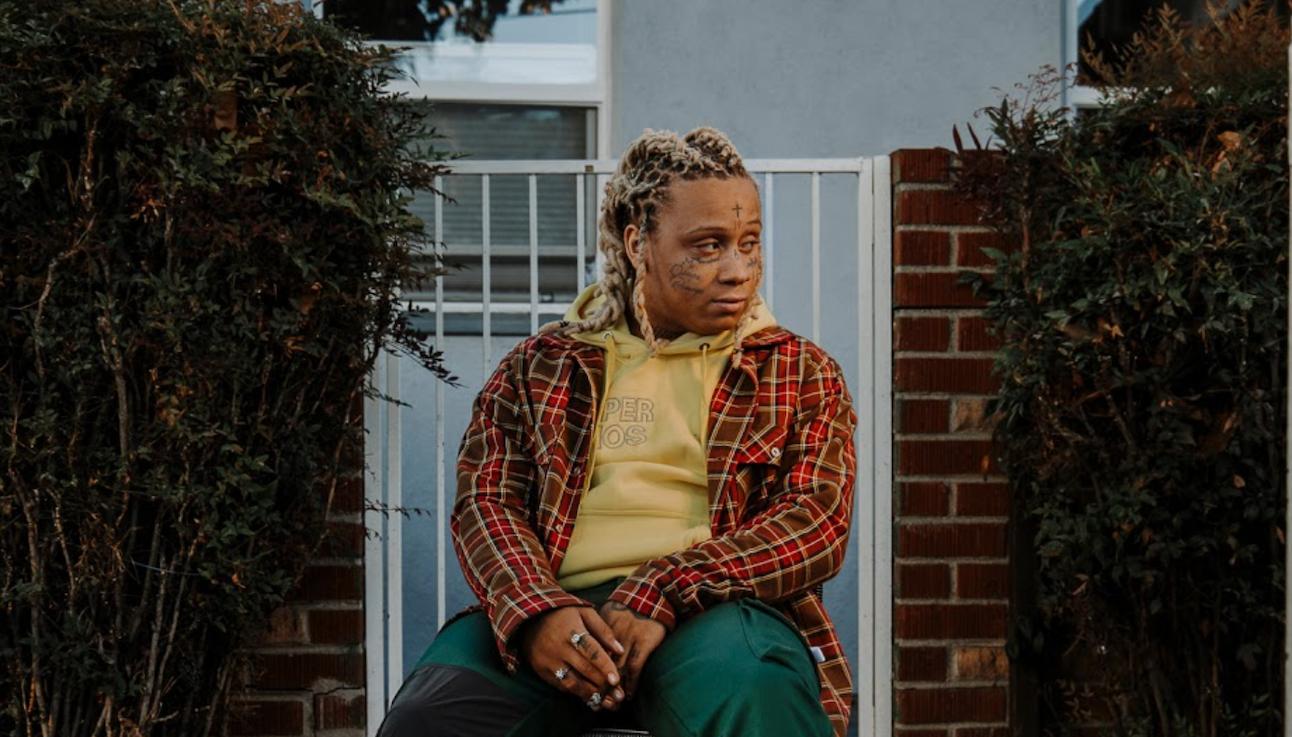 The Unorthodox Life of Rap's Most Notorious Rock Star, Trippie Redd
By Marisa Mendez

Feb. 16 2021, Published 5:29 p.m. ET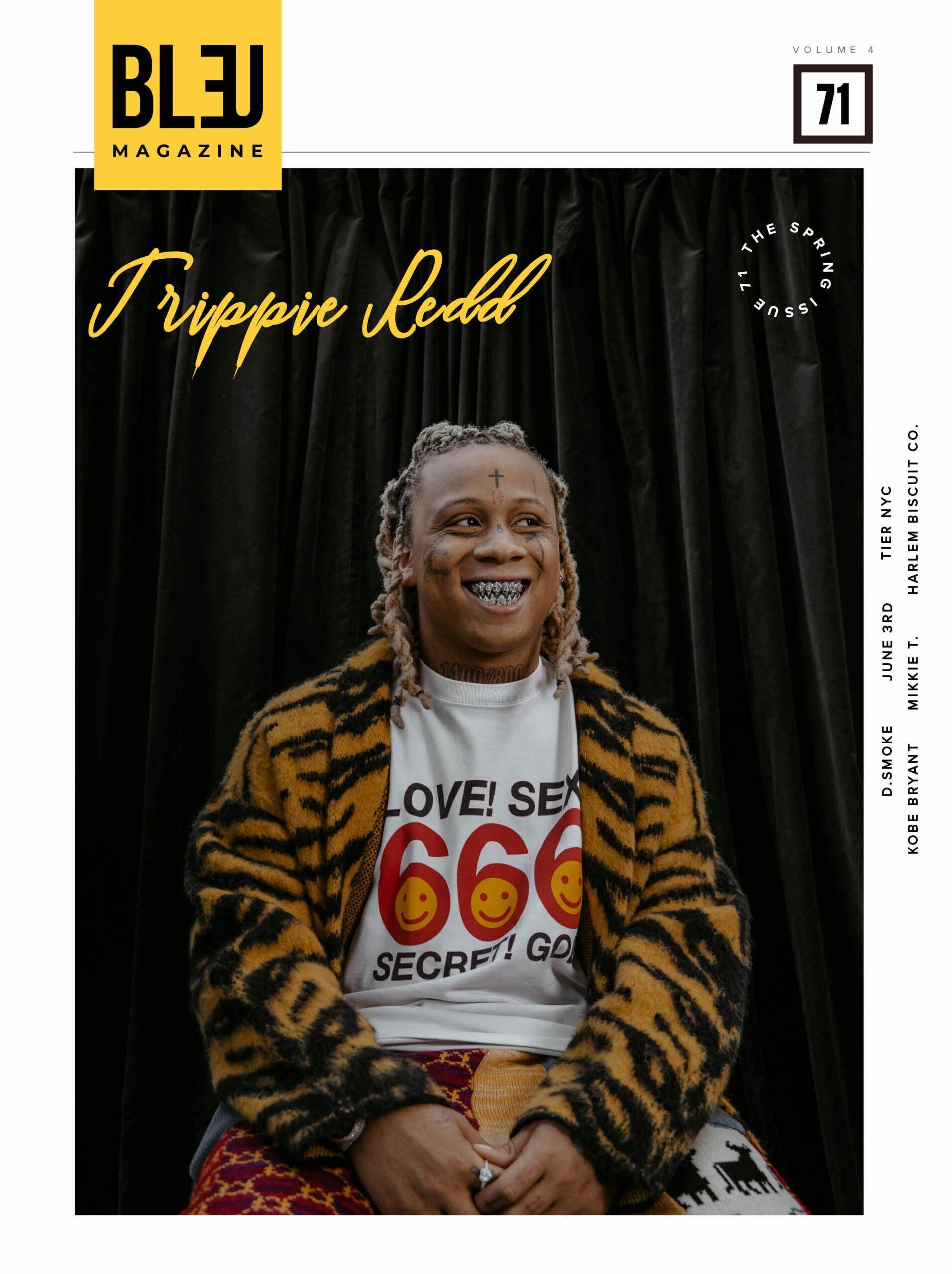 When asked to describe himself in one word, Trippie Redd doesn't hesitate. "Unorthodox," he proudly responds.
On the path of becoming a household name, Trippie's genre-bending hybrid of Emo, Rap, and Rock has garnered him over three dozen gold and platinum plaques in the few years he's been in music. Following the successful release of his most recent album Pegasus (which arrived at No. 2 on the Billboard 200 in November and made for his fifth Top 5 debut), the 21-year-old Canton, Ohio native is currently house-hunting in Miami for another multi-million-dollar home.
"Los Angeles prices are just wild for no reason," he explains. "My crib in L.A. is like $9 million and the one out here will be $3 million and it's double the size."
Article continues below advertisement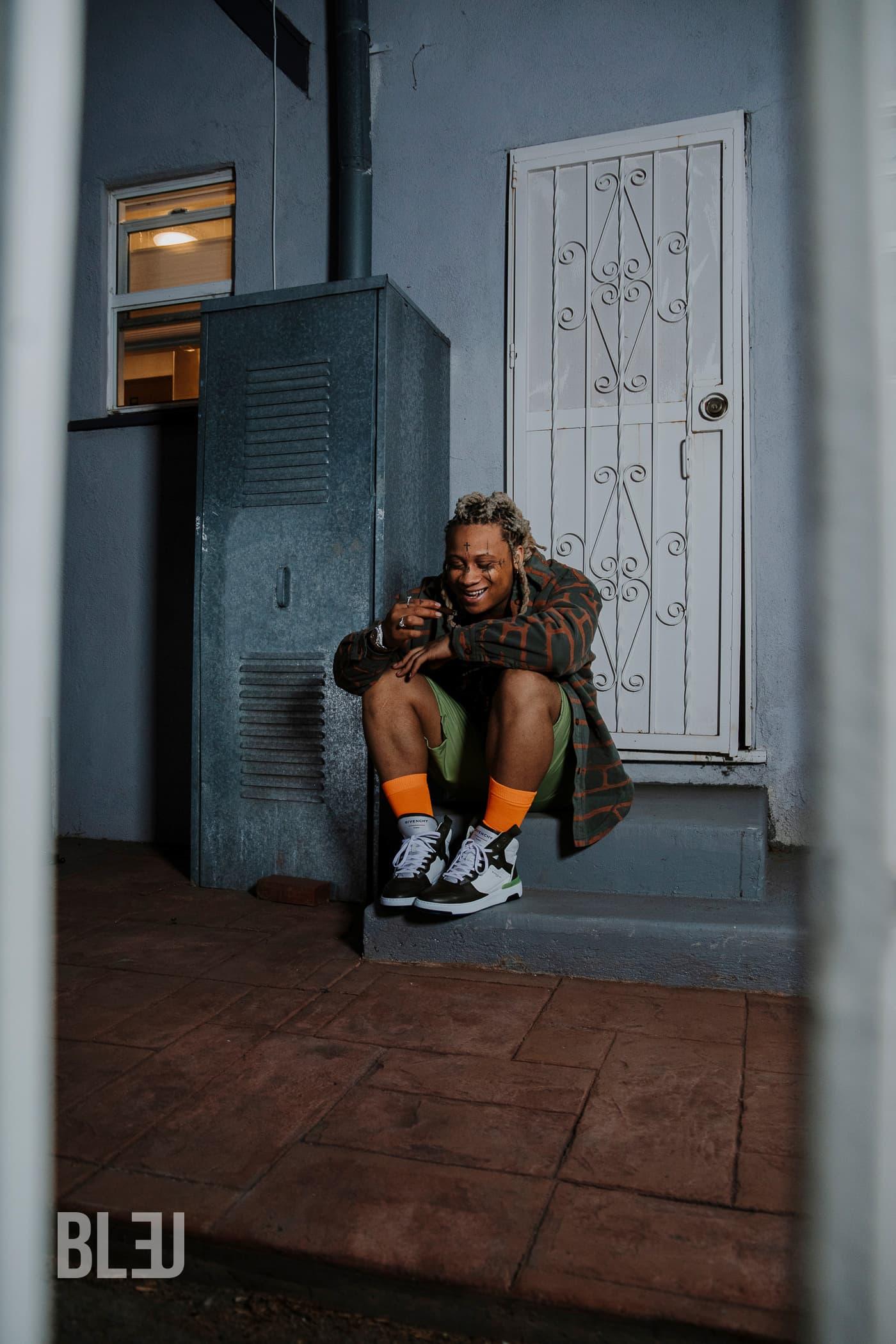 Article continues below advertisement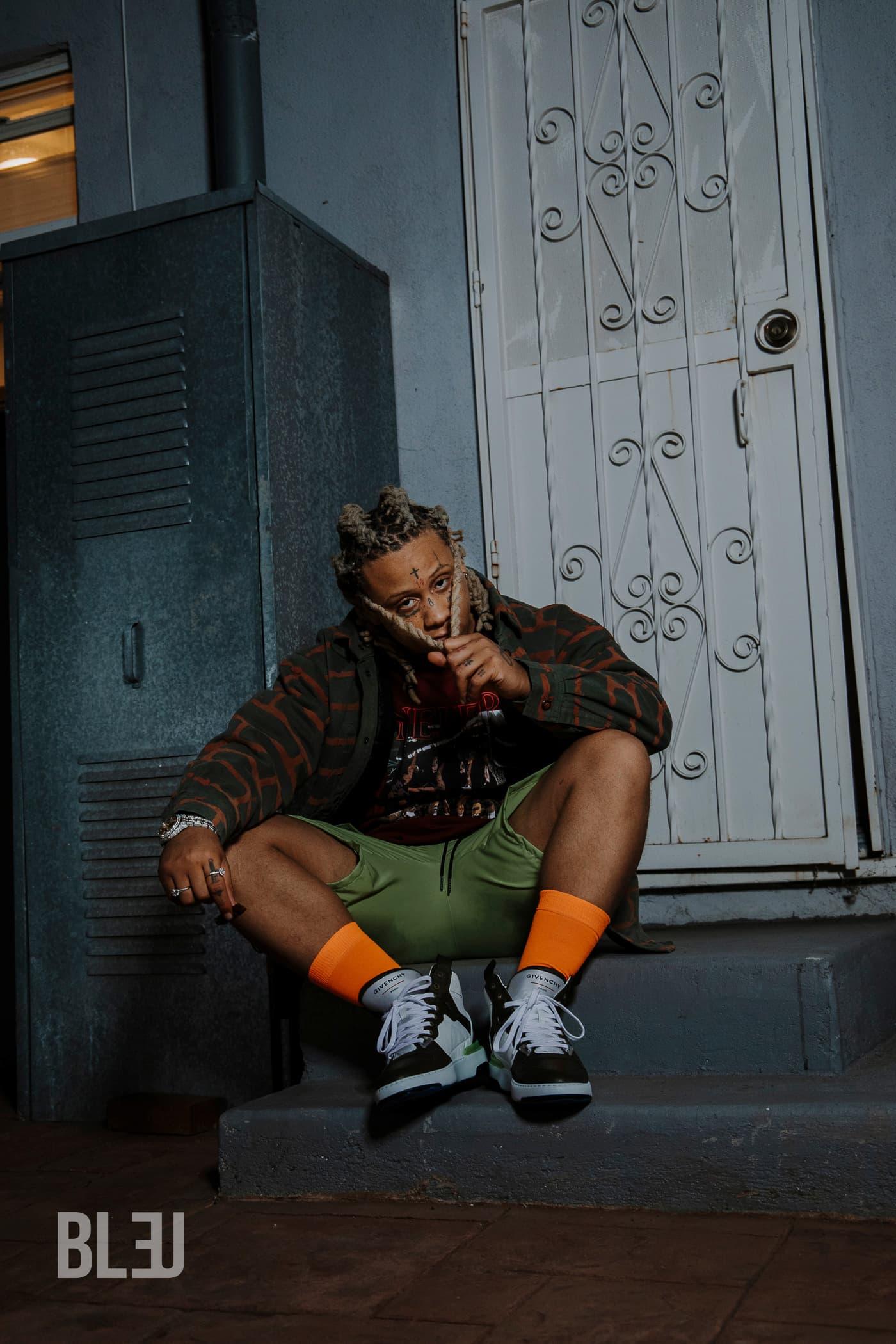 But expanding his real estate wasn't the sole reason for the trip. It also marked what would have been XXXTentacion's 23rd birthday, and Trippie made sure he joined X's friends and family to celebrate the life of someone who was one of his closest peers before his 2018 passing.
"I don't really think there's no way to really learn how to cope with it," he says of death. It's a theme that's been unfortunately close to him throughout his life – both during his career losing close friends like X and the late Juice WRLD, and pre-fame, losing his older brother in a car accident, and one of his best friends to a senseless beef.
Article continues below advertisement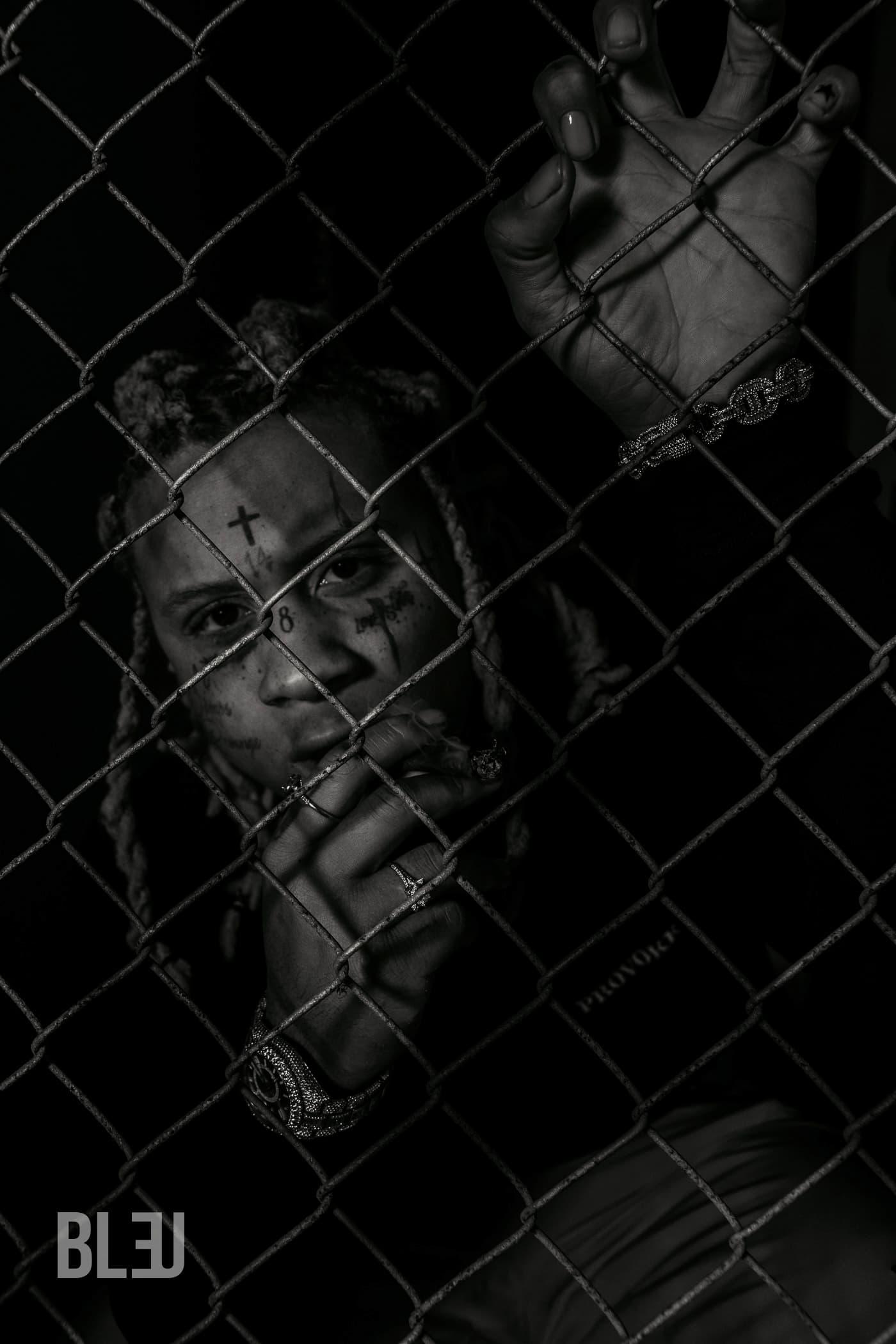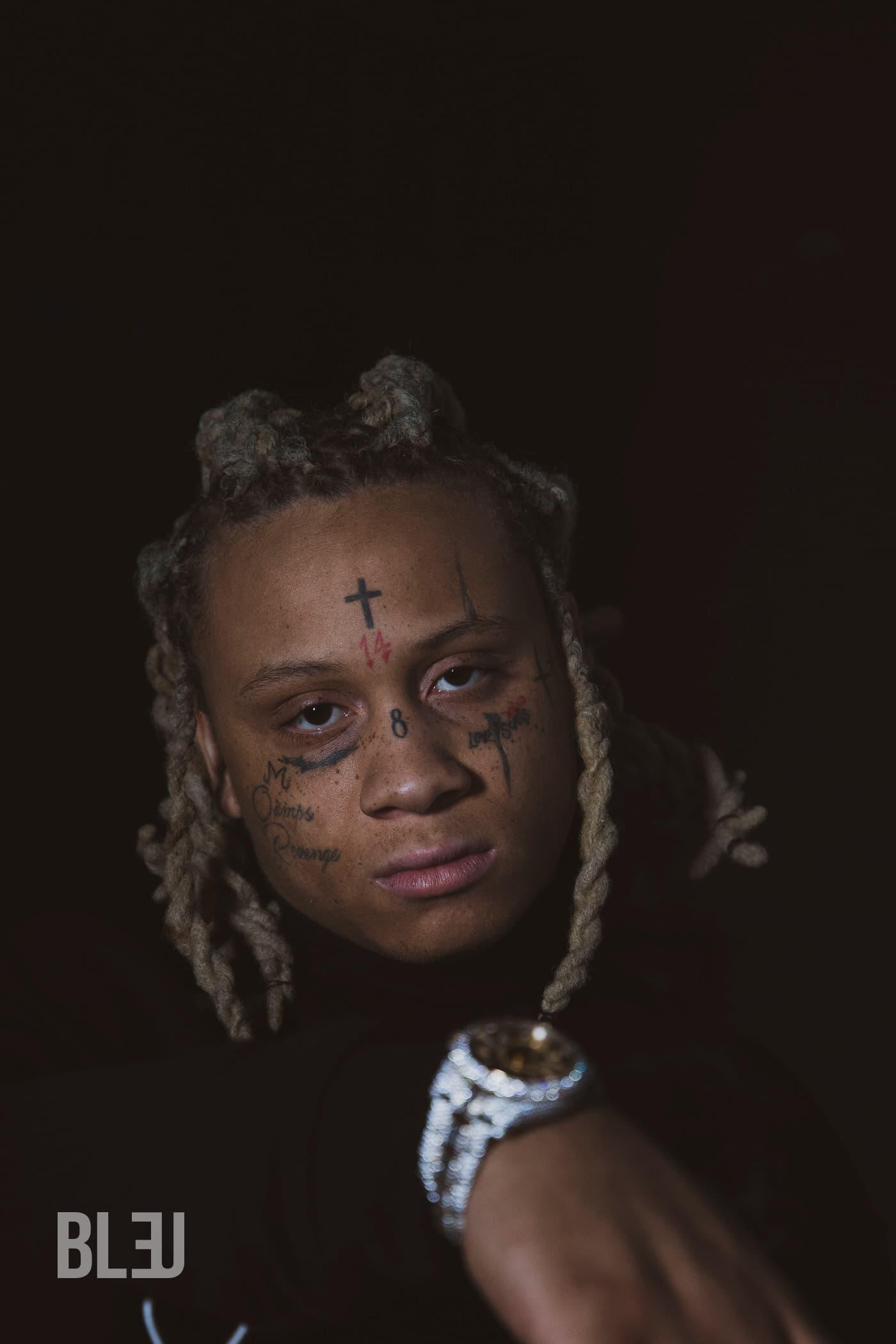 Article continues below advertisement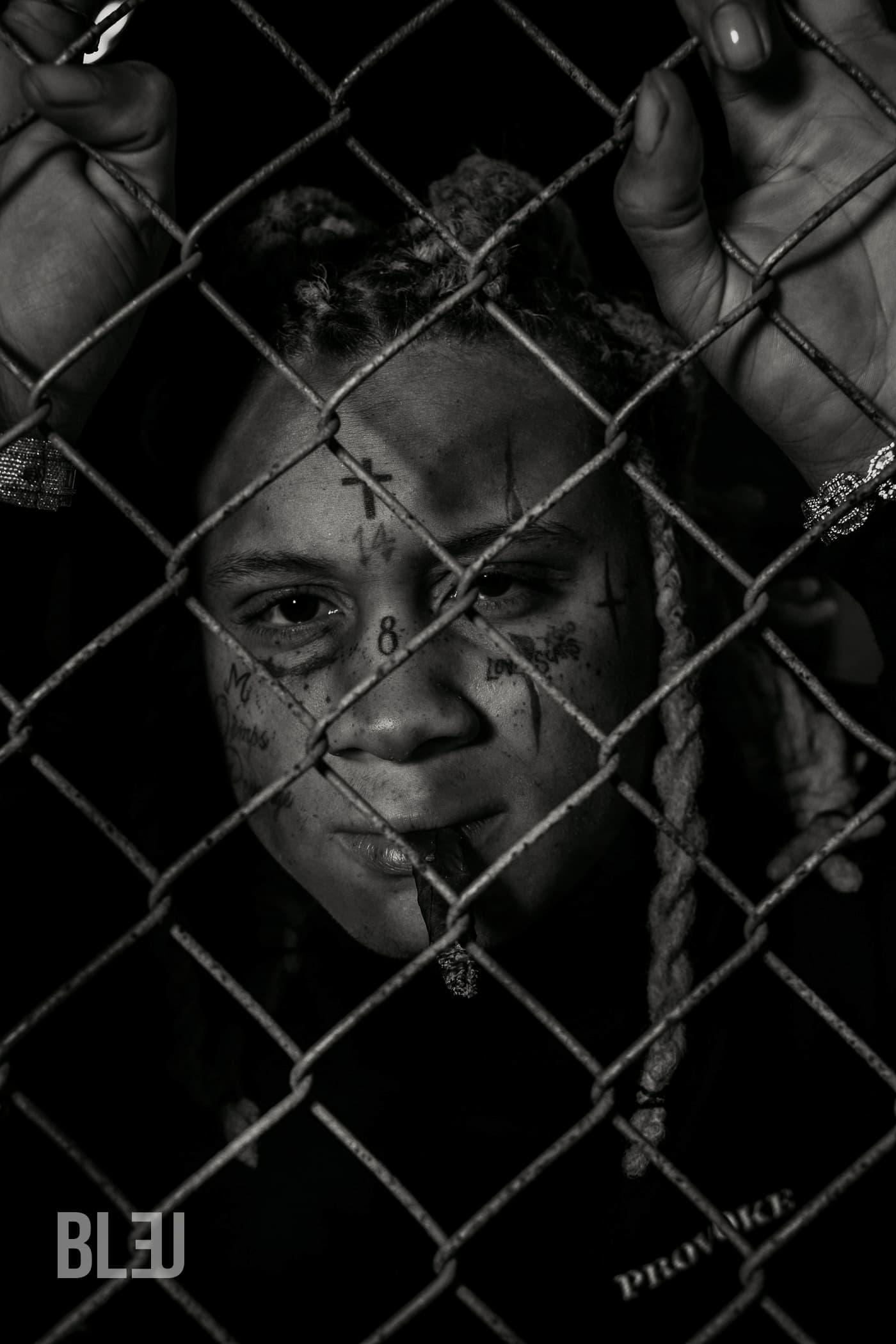 "I've always been adamant about showing my friends extra love while they're here," he says. "I lost one of my best friends, Enrique, to gun violence. Somebody knocked on his door and shot him in his head and it was over somebody stepping on some shoes or some dumb shit. Just stupid! I've been dealing with that type of shit.
Article continues below advertisement
"I choose to just look at it like they're in a better place and they're watching over me and they're making sure that I do what I need to do. I make sure I keep their dreams going and just keep doing what we do best."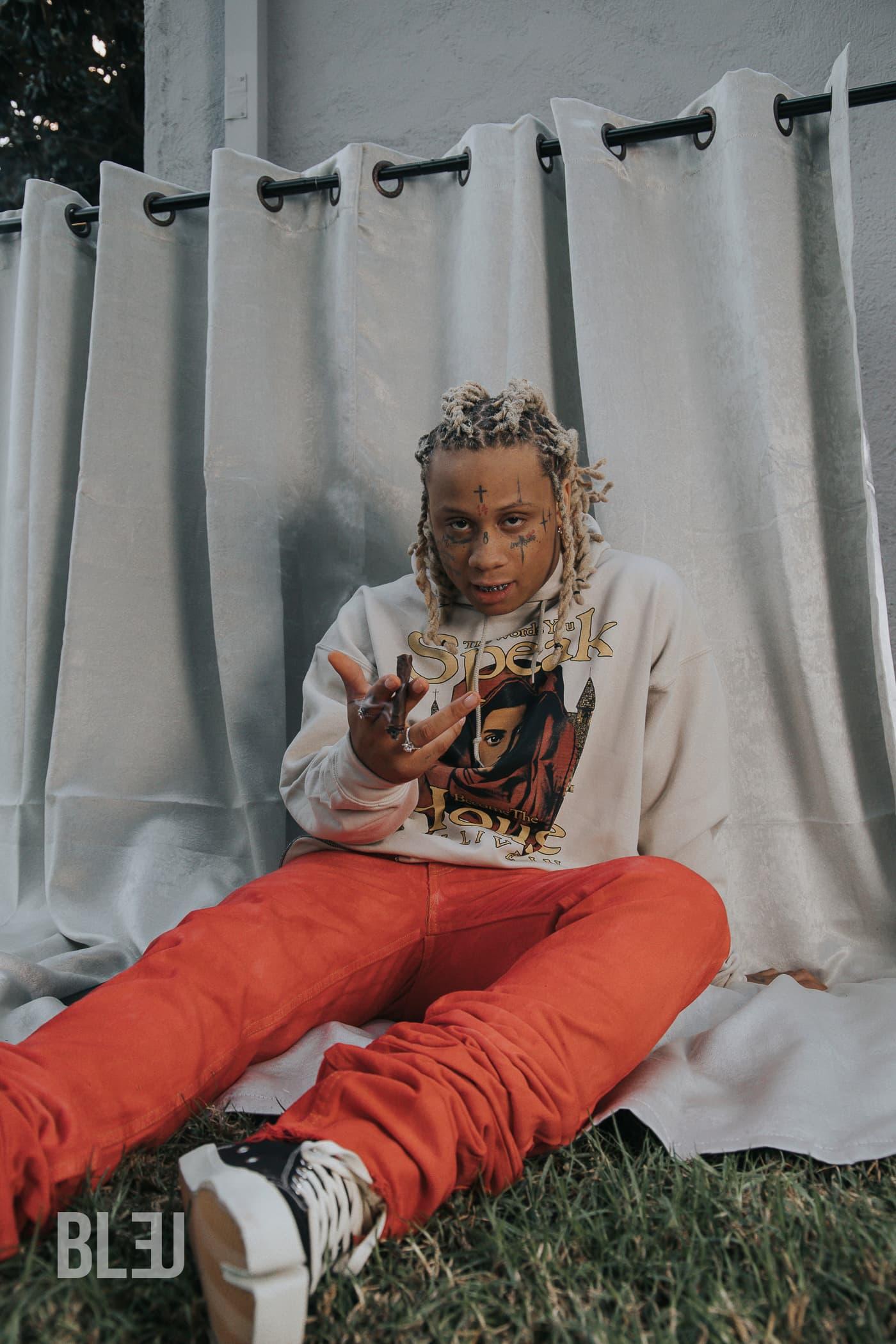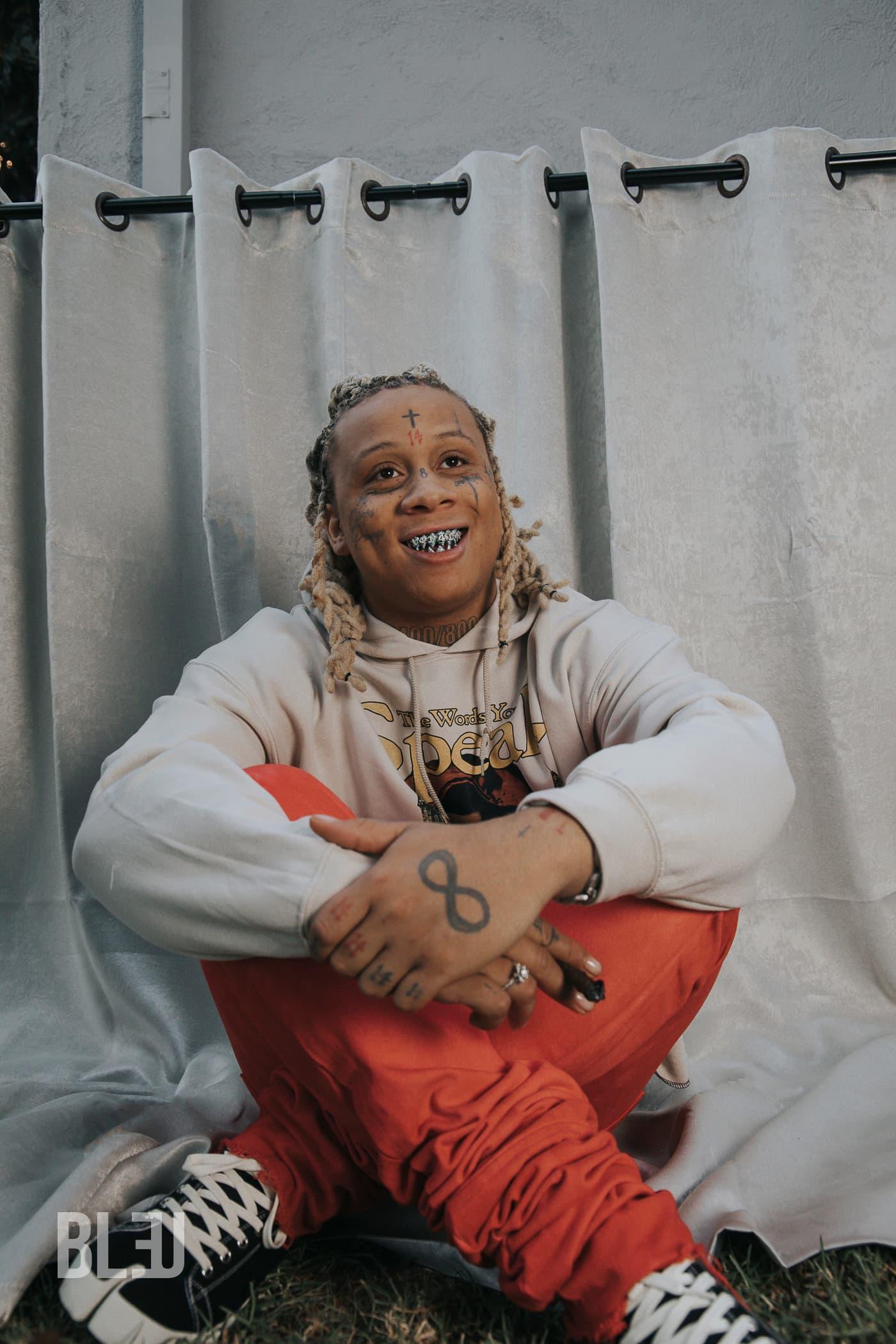 Despite experiencing the amount of loss he has at such a young age, Trippie remains focused on finding and maintaining balance in all aspects of his life – his true definition of happiness. While outsiders may focus on the devil horns he occasionally twists his locs into and the "TR666" tattoo on his eyelids and make their own assumptions, his fans have gotten to know the deeply passionate and unorthodox man behind the insignia.
"I'm really into numbers. Fourteen symbolizes balance within life so that plays back into people from the outside looking in will be like, 'Oh he's the devil worshipper!' and then somebody that really looks in and figures out what I got going on, they'll be like, 'Oh okay he's not even on no devil shit. He grew up in a Christian home!"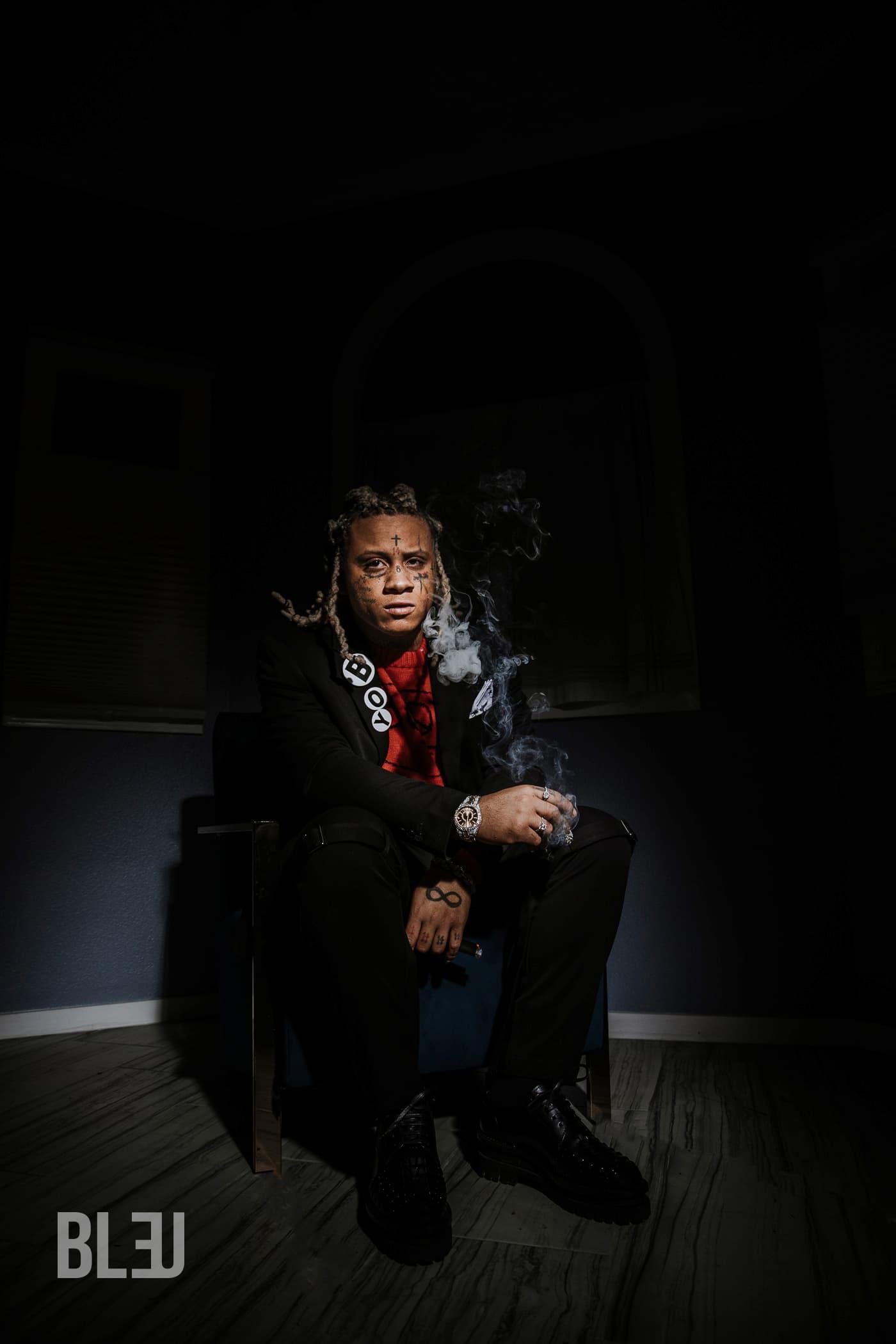 Article continues below advertisement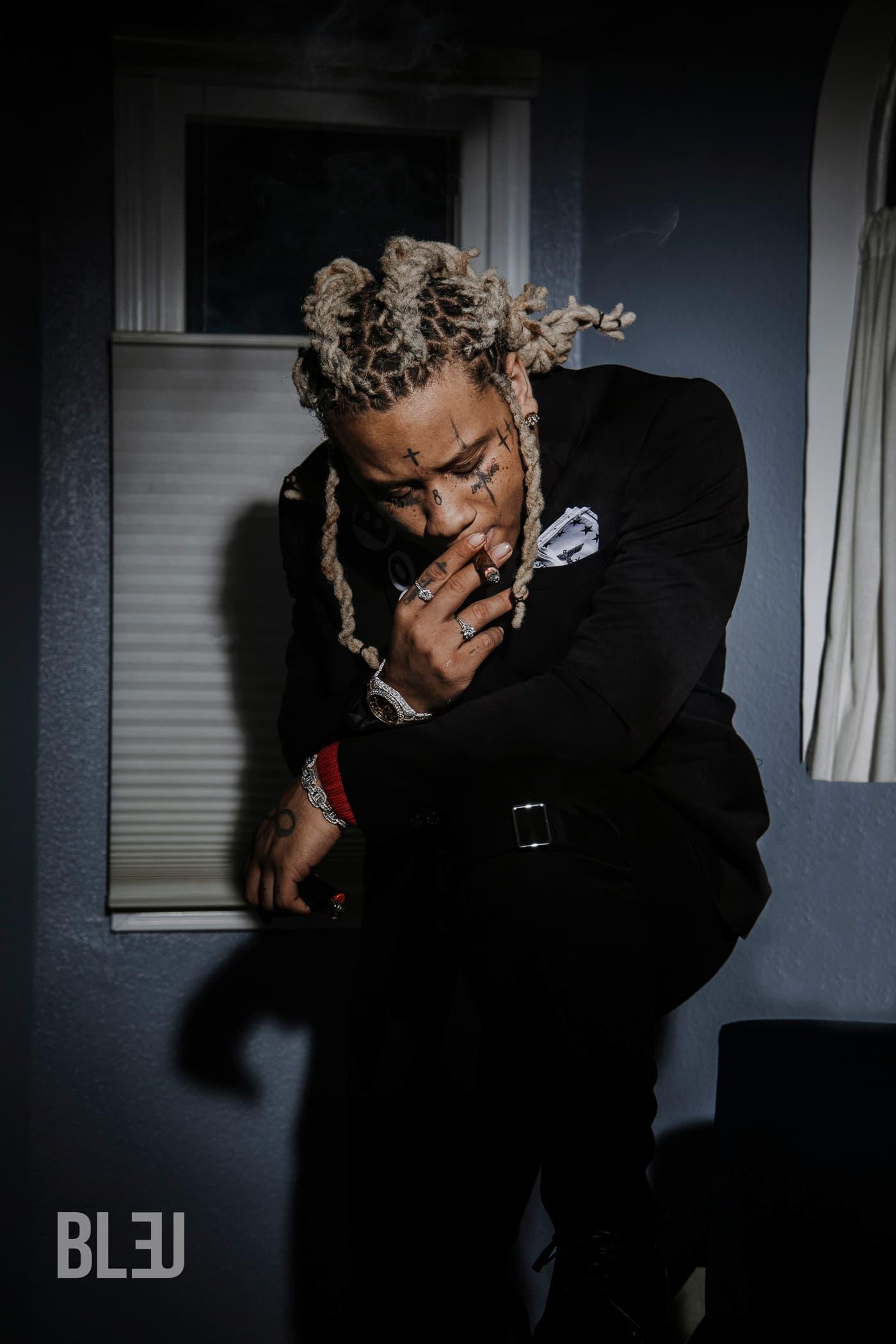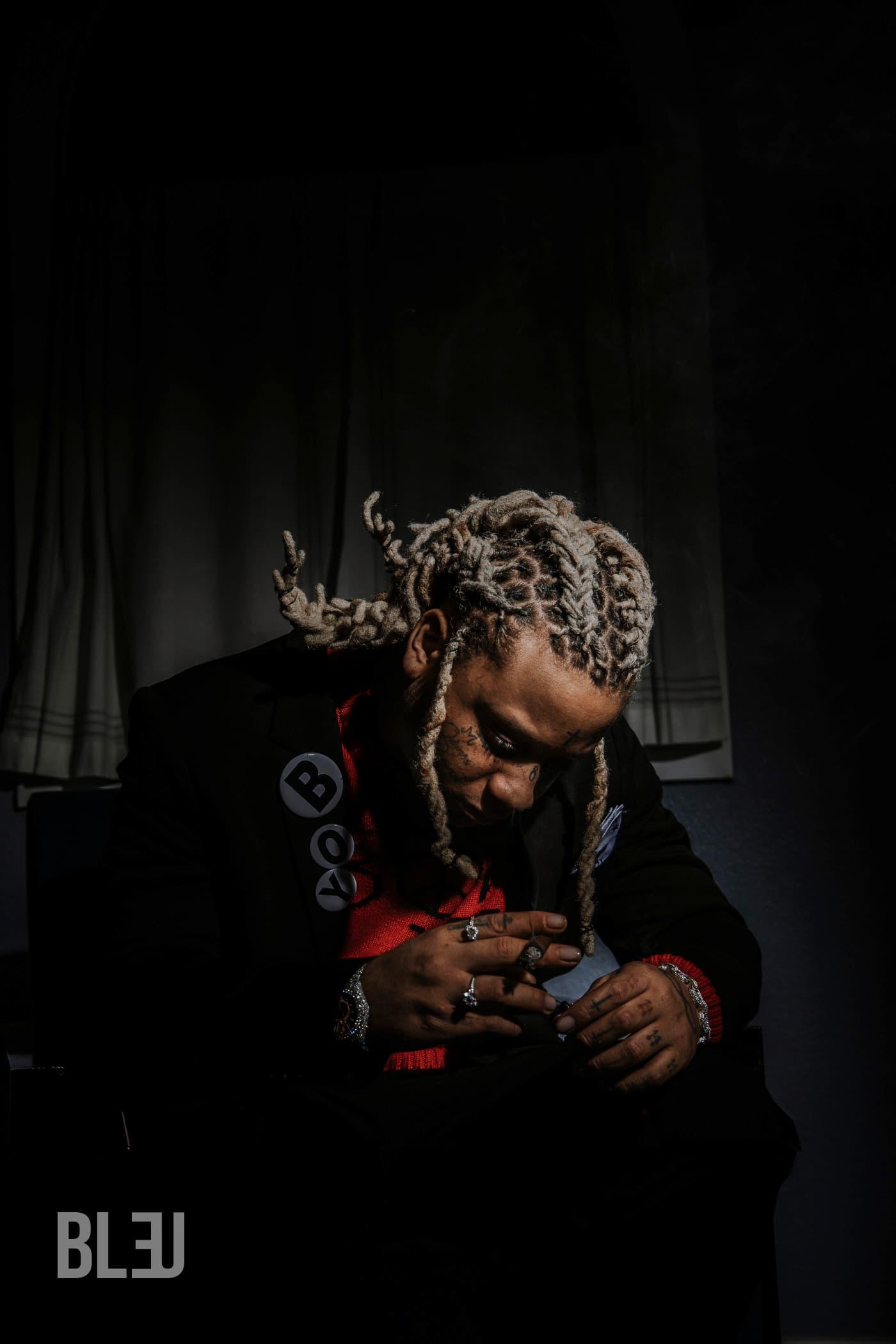 Article continues below advertisement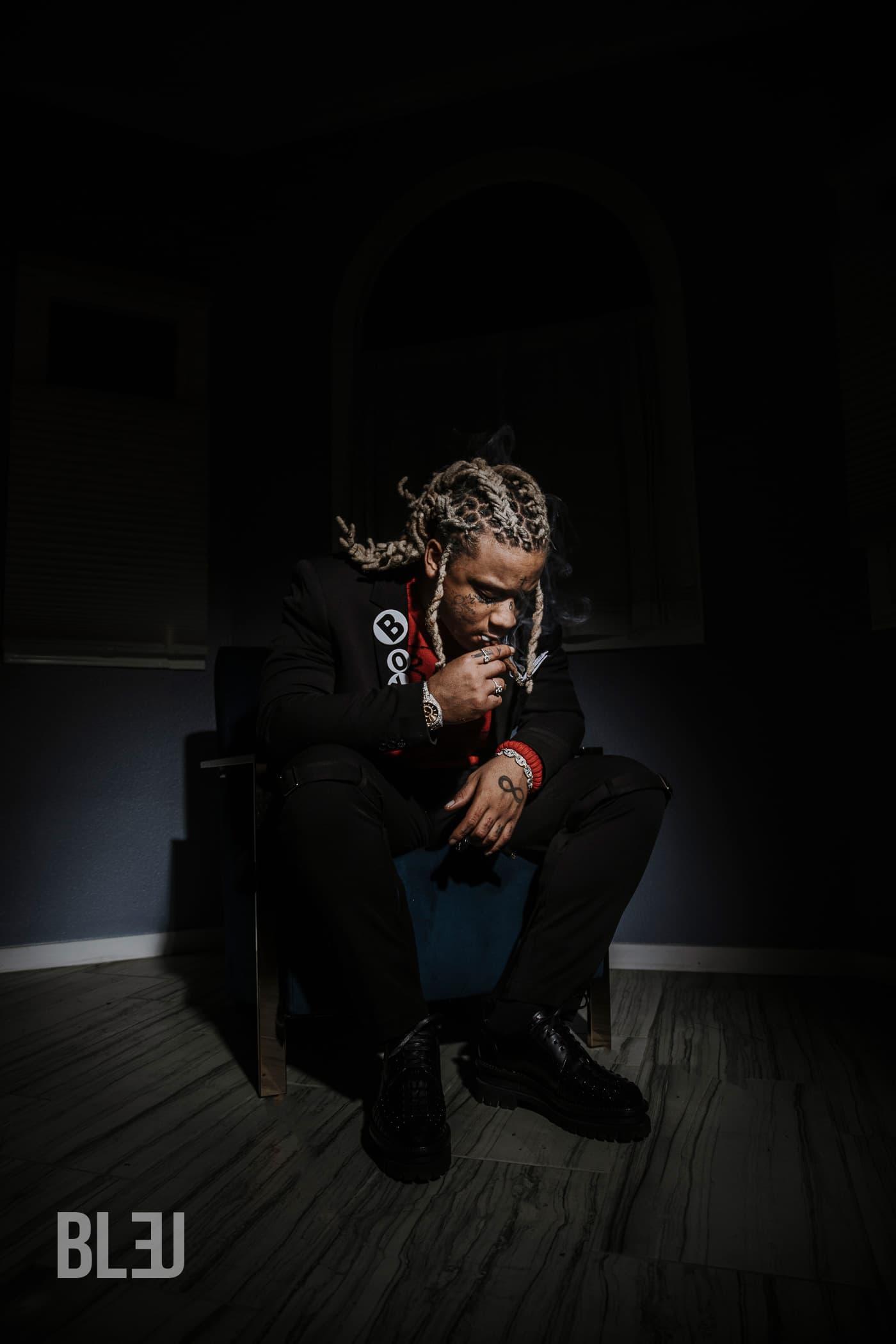 Triple-six (666) has nothing to do with the devil for Trippie, and everything to do with culture and the human experience.
"To the outsider looking in, that looks like some devil shit," he acknowledges. "But in reality, people in Africa do their hair, their dreads in devil horns. It's their culture. It's tribal. It's not nothing to symbolize the devil. And then 666 is six protons, six neutrons, and six electrons, which is what the human body is built of. That's what it really means. That's why I got it tatted on me like Trippie Redd is 666 because I'm a human. That's just me. That's what I'm made of."
Article continues below advertisement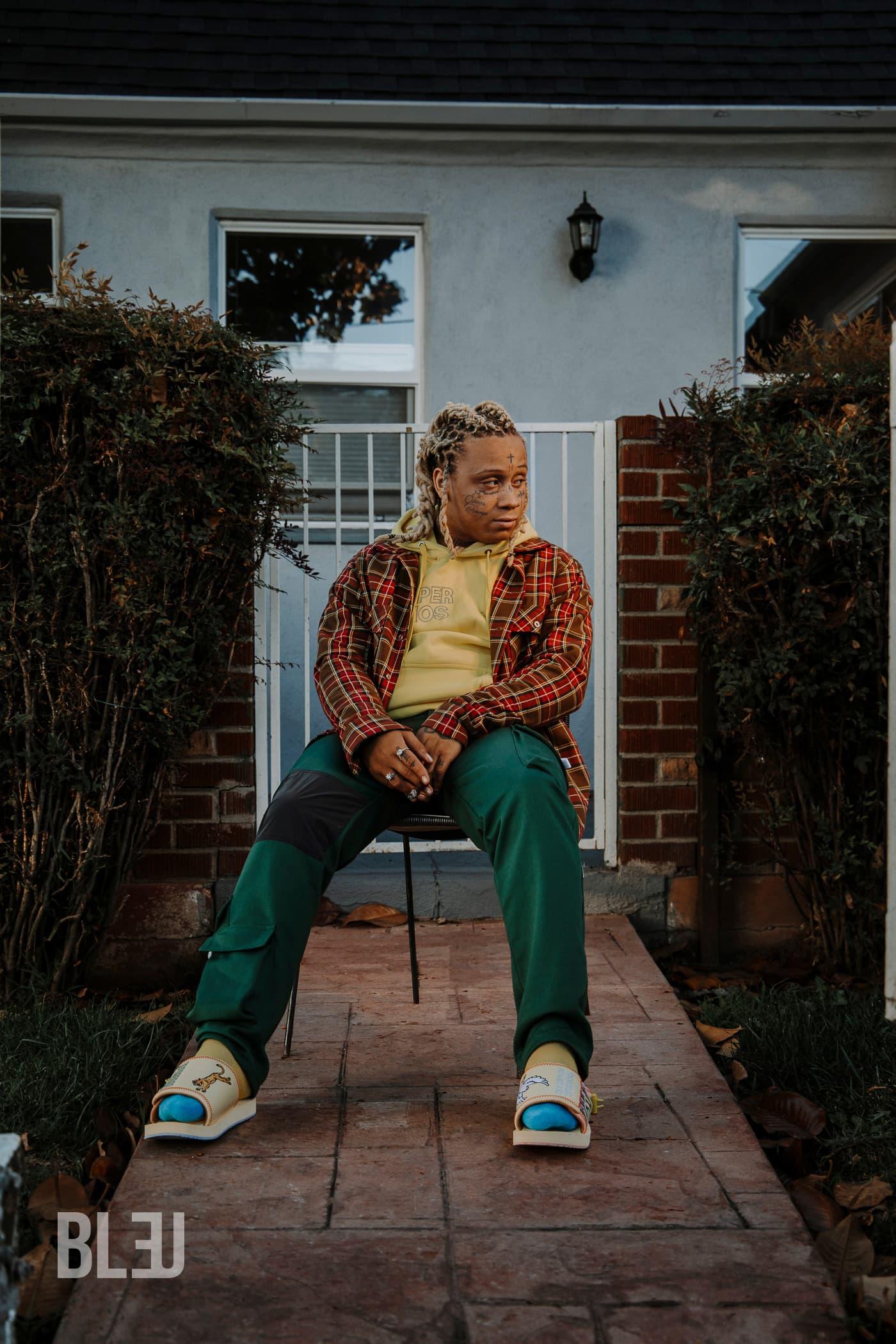 Article continues below advertisement
Trippie is certainly not the first to fuse rap and rock together, but yet he still finds that he's an outsider amongst a lot of the rap community. He'll end up on Instagram blogs from time to time for his antics, not his music – and the feedback is rarely kind.
"I get put on The Shade Room and everybody wanna call me ugly and all type of crazy shit. Like, there's such an emphasis on uplifting Black men and women right now and I'm like, I'm Black too! Y'all don't stick up for me at all! I just be looking like damn, they treat me like I'm an outcast. I be speaking up for my people and shit, but then I get on TSR and see the same people I'm trying to help just talking shit about me. 'He's ugly, he look like an albino, his lips this…'"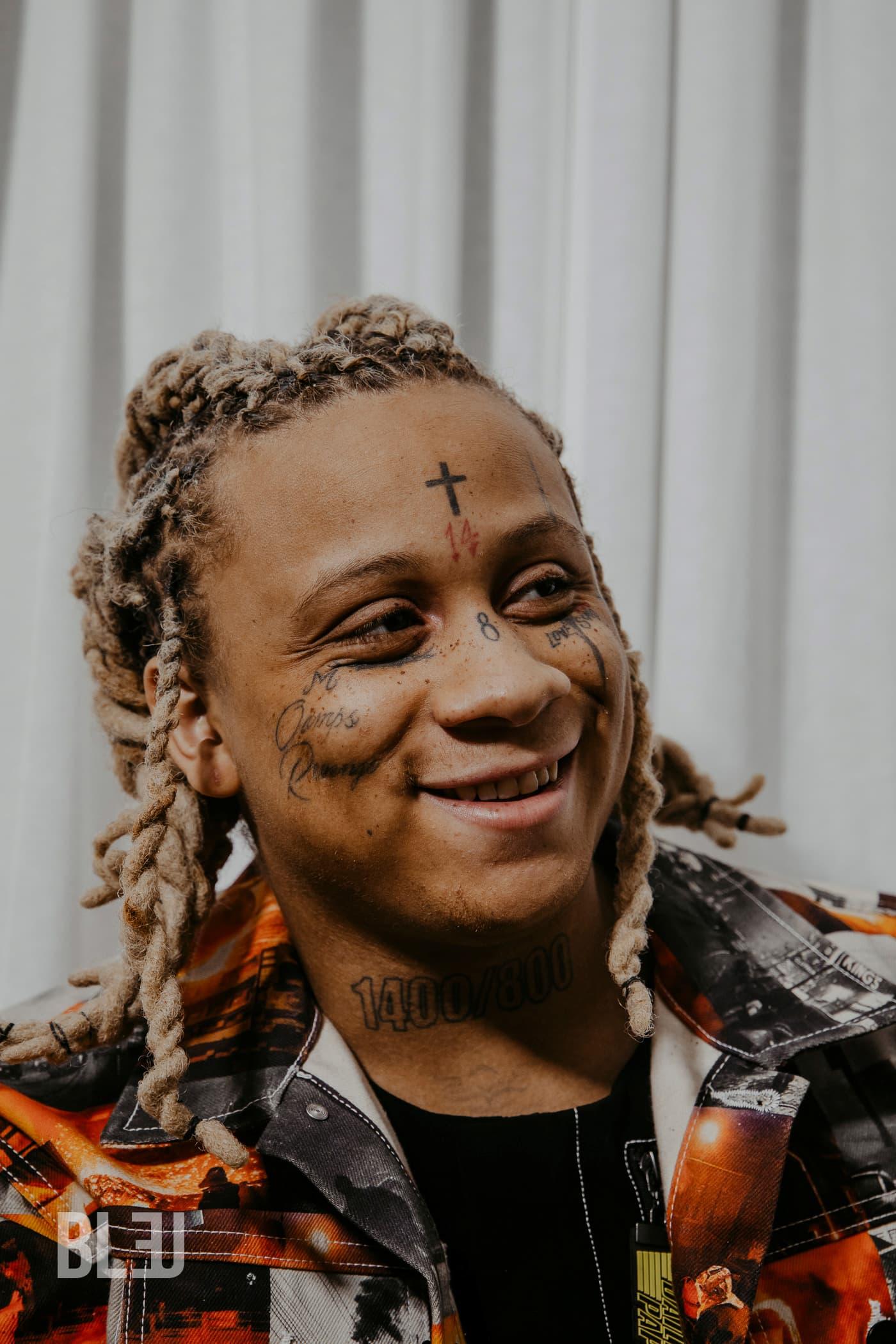 Article continues below advertisement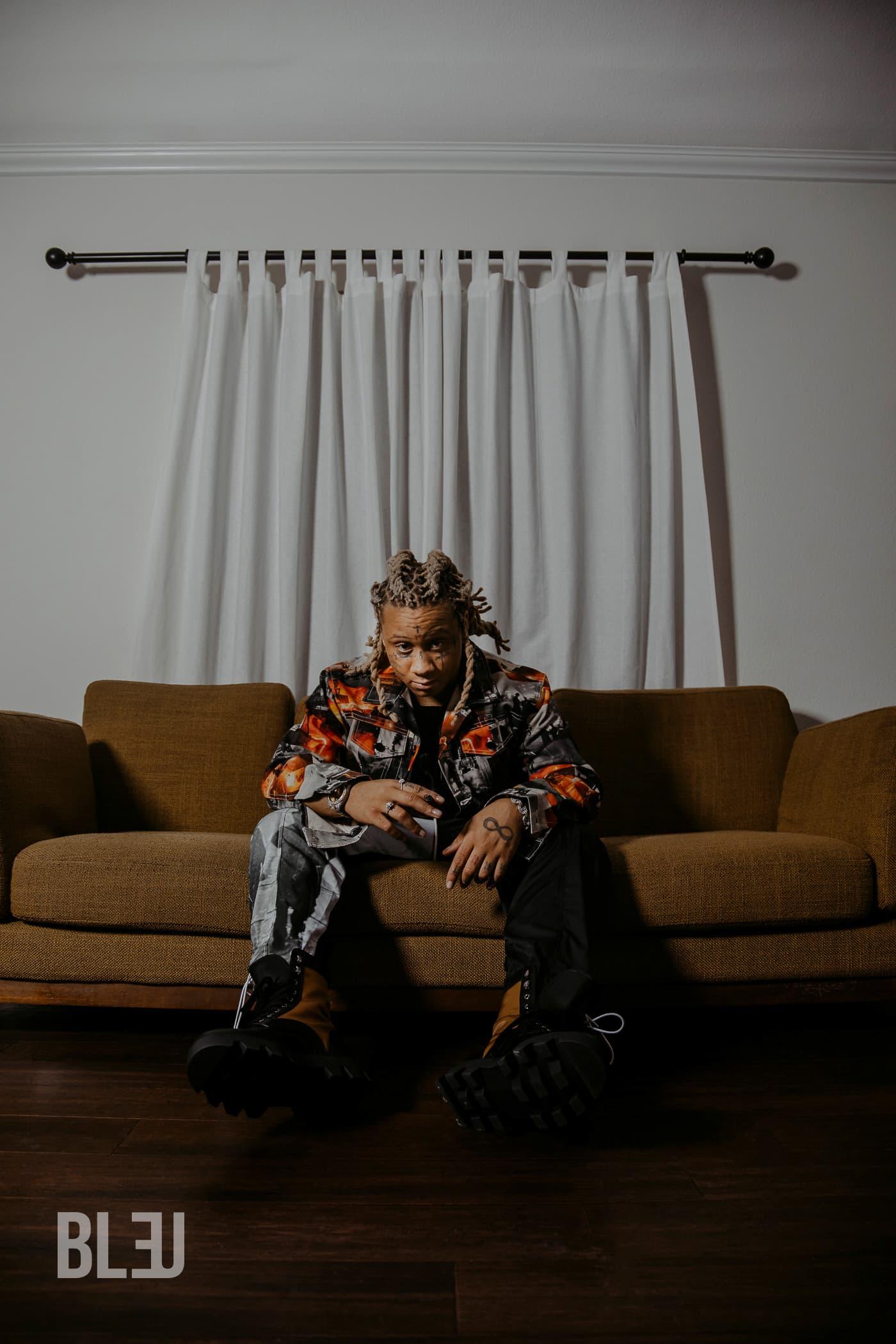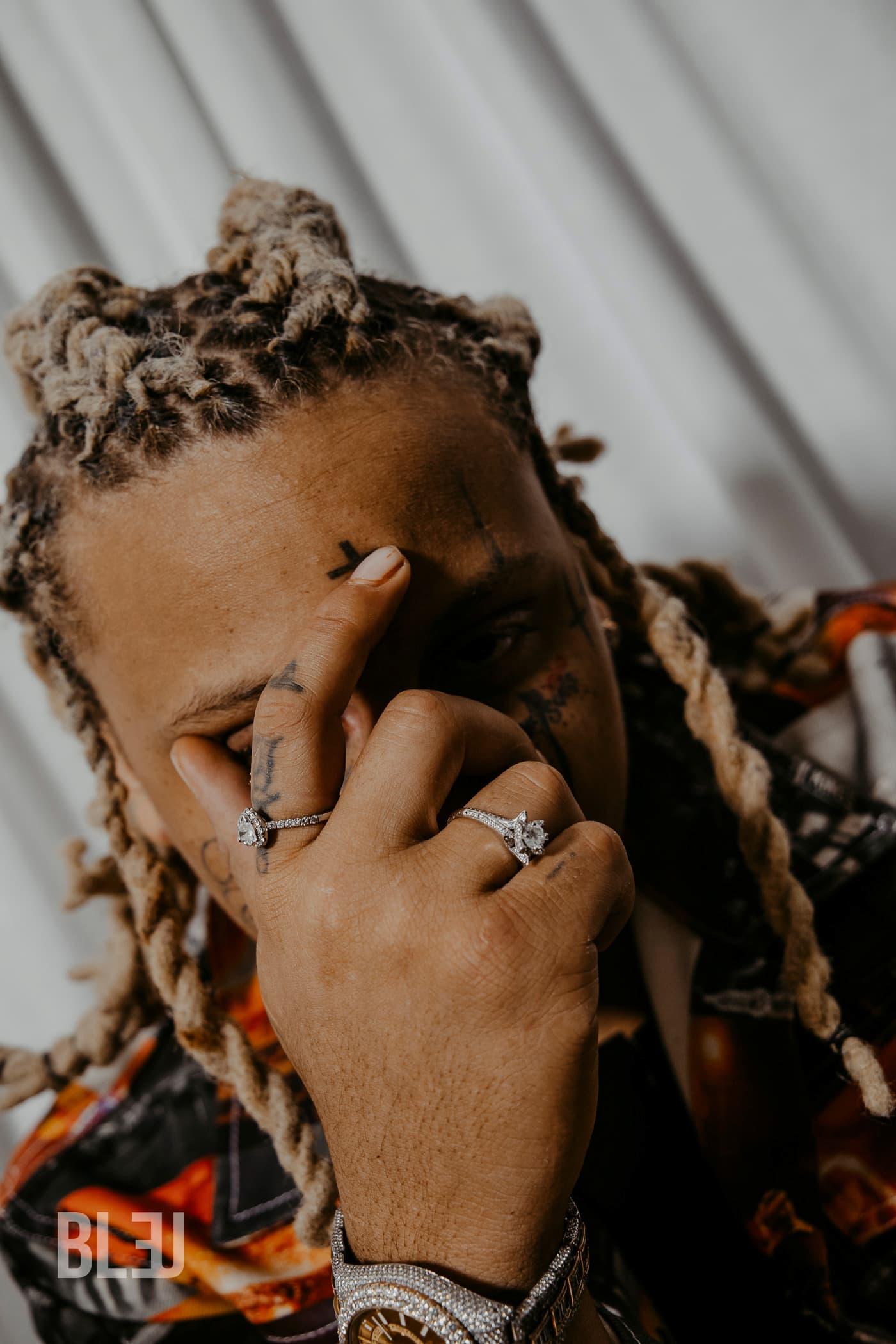 Article continues below advertisement
But he's not speaking from a place of resentment. Instead, it's merely an observation and if nothing else, it serves as an inspiration to lean harder into his rock roots.
"Rock was invented by a Black man," he emphasizes. "We don't even do rock a lot in our own Black community so I'm just like fuck it, I'm about to do this shit. I love rock, you feel me? I always listen to this shit. I like it so I think I could relay the message. Just being able to be free while recording, hit long notes and it all just fit. It's something about it. You get to be free with your vocals."
Article continues below advertisement
Two rap peers that have embraced him, however, have been fellow Ohio natives Machine Gun Kelly and Kid Cudi. The two artists recently put Trippie on their latest albums, Tickets To My Downfall and Man on the Moon III: The Chosen, respectively – both of which debuted with huge six-figure numbers on the Billboard 200. And there's more to come.
"Me and MGK are working on an album actually on some Ohio shit," Trippie exclusively reveals to us. "I want to get Kid Cudi on it, too. That's my boy, I love him. We came up with a name that plays off of Ohio. And it's gon' be a mix of rock and hip-hop music. That's our album together… It would be Ohio'd out."
Article continues below advertisement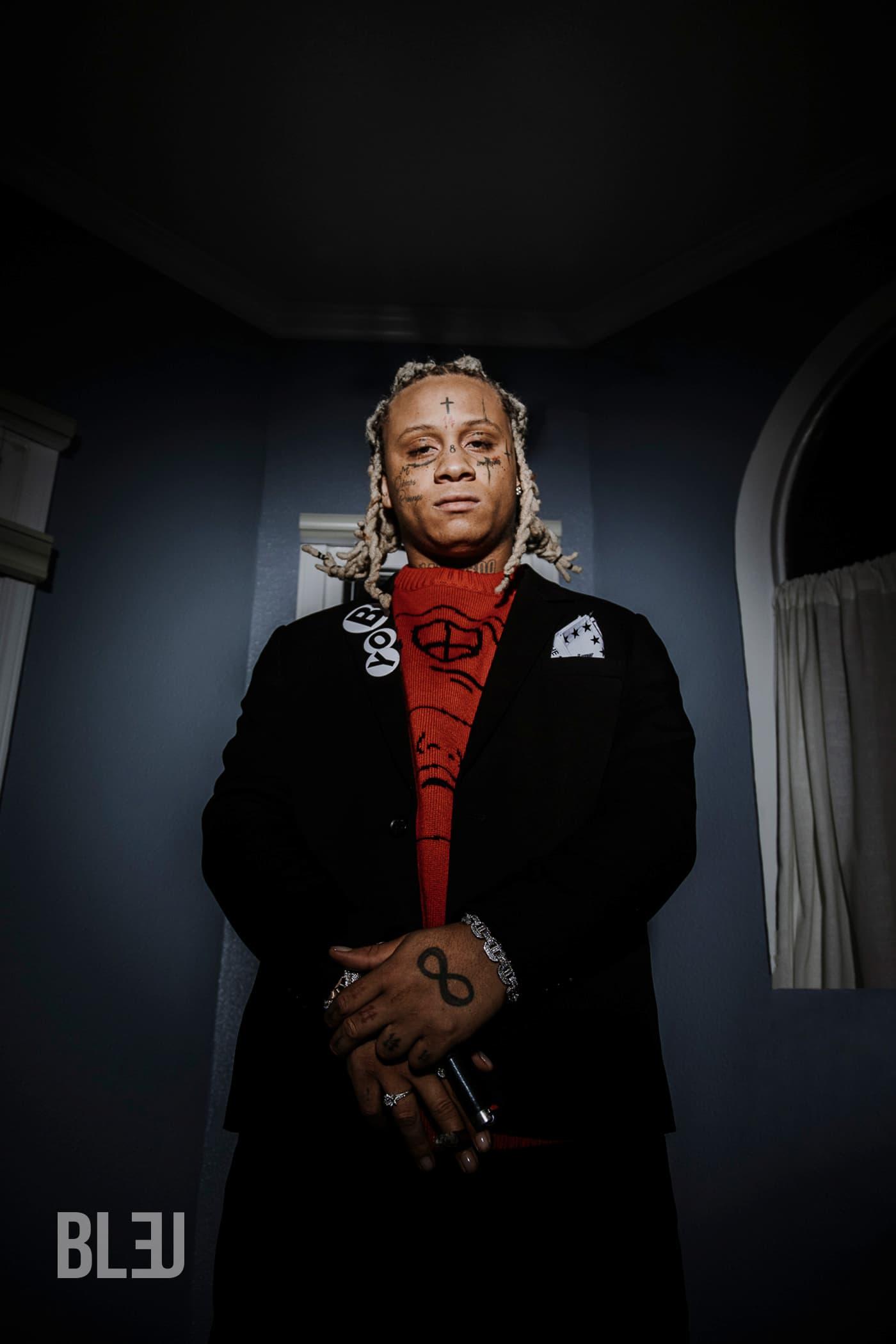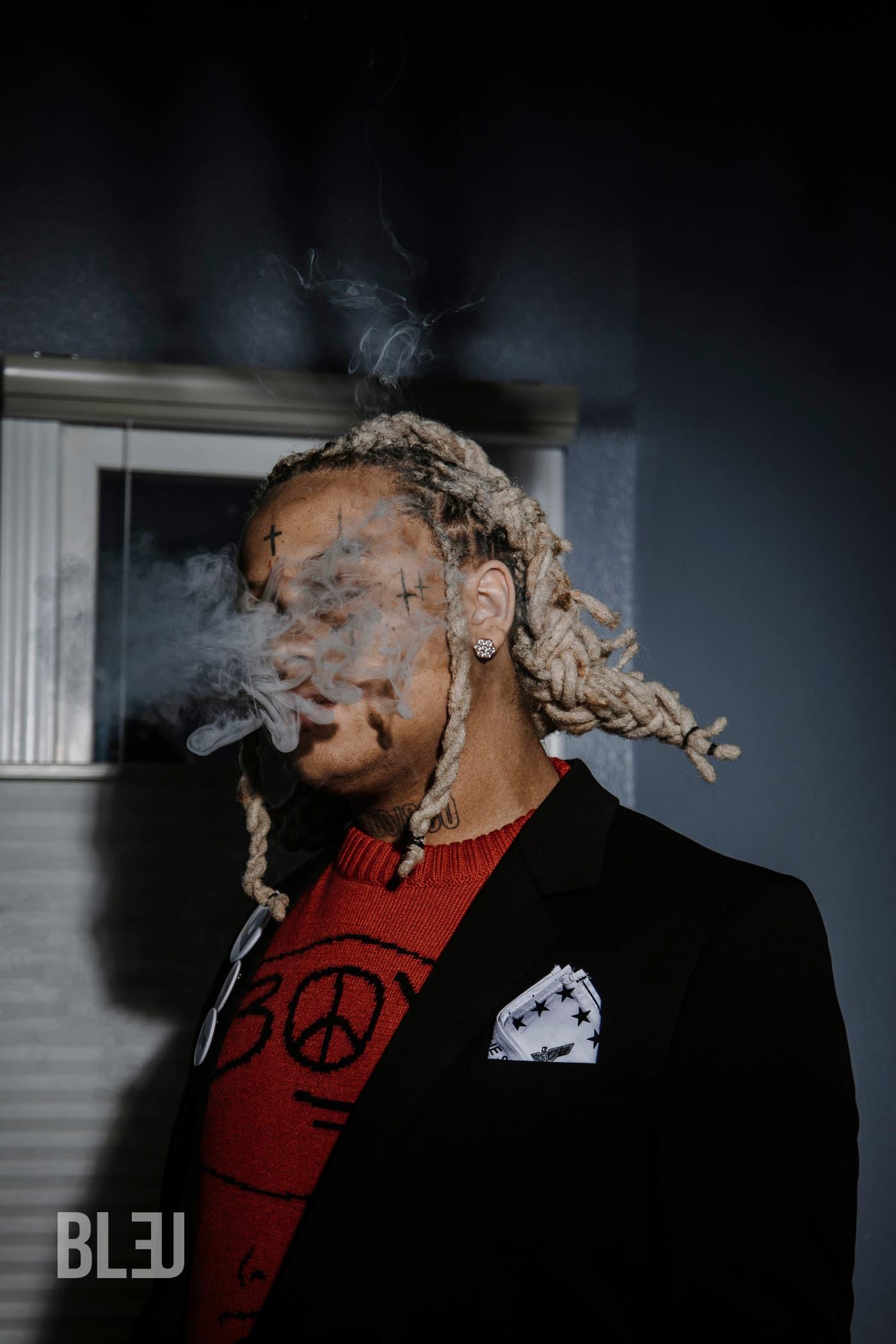 Article continues below advertisement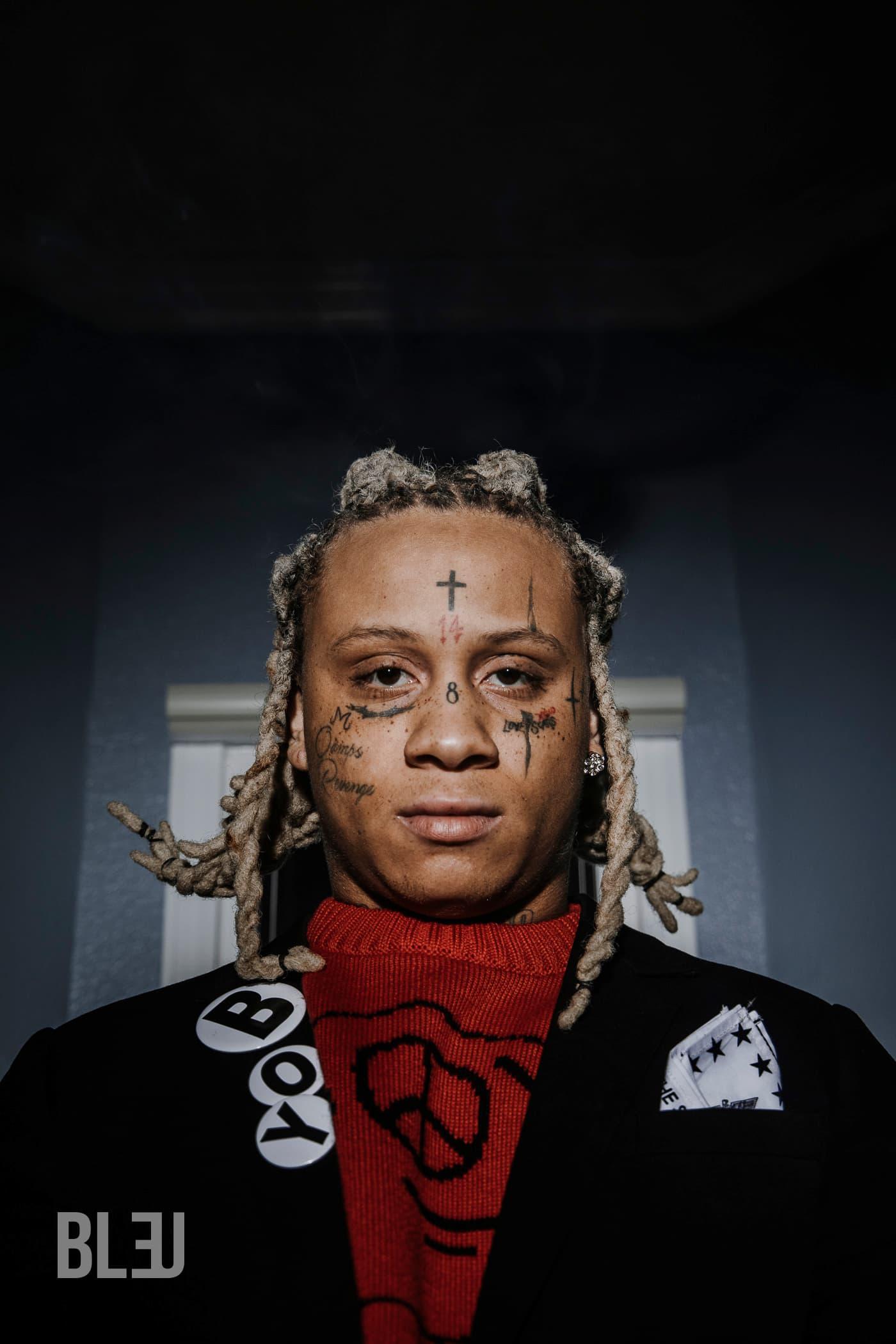 As he looks to the future, the 21-year-old has big plans that extend beyond music. With every major check, he wants to make a major investment in real estate with the goal of eventually owning skyscrapers around the world.
In the more immediate future, he's gearing up to drop a collaborative Rock album with legendary Blink-182 drummer Travis Barker, followed by an onslaught of loose tracks before the release of his next Rap effort. He's got a clothing line on the way that's been years in the making as well.
For Trippie, the pursuit of happiness is a constant journey, but he's committed to it. While he navigates the waters of his new stardom and continues to encounter music fans committed to placing him in a box, he continues to defy every traditional standard while carving his own lane.
"I want people to be self-aware and aware of their surroundings," he adds as a parting note. "Everybody that's reading, I just want everybody to be aware of everything around them."
Photography by Daion Chesney
Fashion Styling by Apuje Kalu
Fashion Assistant Taurence White
To pre-order this issue or to subscribe annually, head over to Shop BleuLife.