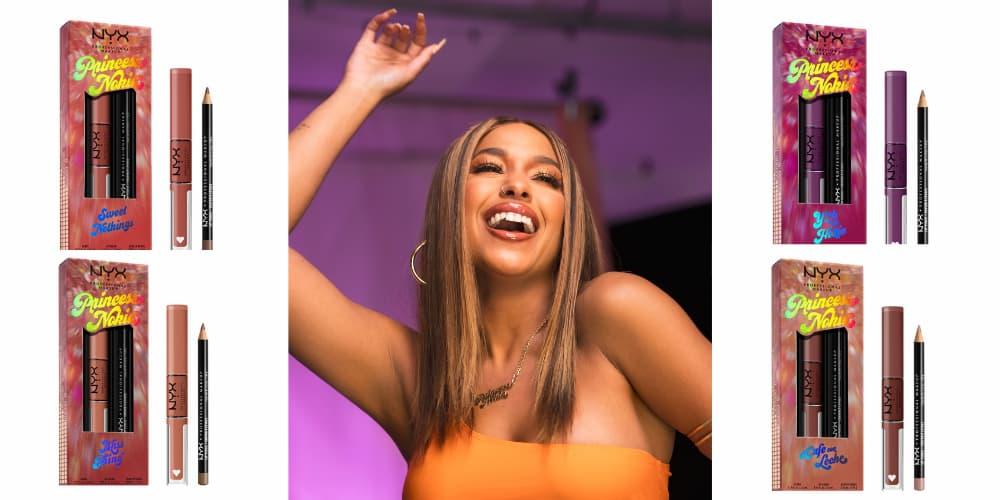 Princess Nokia Makes 'Juicy' Announcement with NYX Cosmetics Partnership
The rapper spoke with Bleu exclusively about the 16-hour wear NYX lip kits and being represented as a Black woman in the beauty space.

By D'Shonda Brown

Feb. 16 2021, Published 4:02 p.m. ET
Princess Nokia has never been one to play by the rules of others and we could tell from her music, boss girl vibes and all-around fashion and beauty aesthetic. Recently, the "I Like Him" rapper announced her partnership in collaboration with NYXCosmetics on the Shine Loud High Shine Lip Kits. The four lip kits were hand-chosen by the New York-based artist including a Slim Lip Pencil and Shine Loud High Shine Lip Color in the shades Y2K Hottie, Sweet Nothings, Miss Thing, and Cafe Con Leche. Did we mention it's only $13 a kit?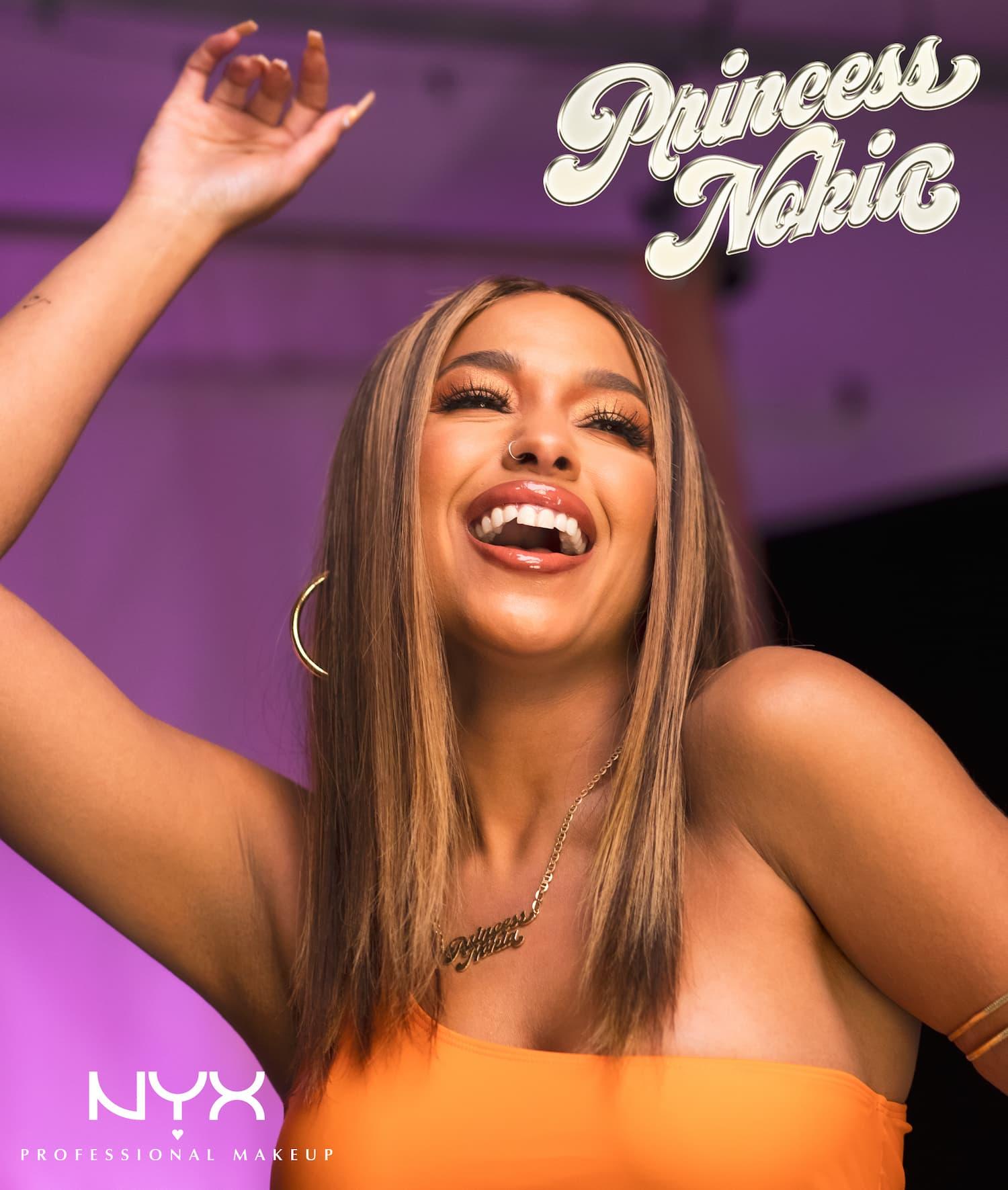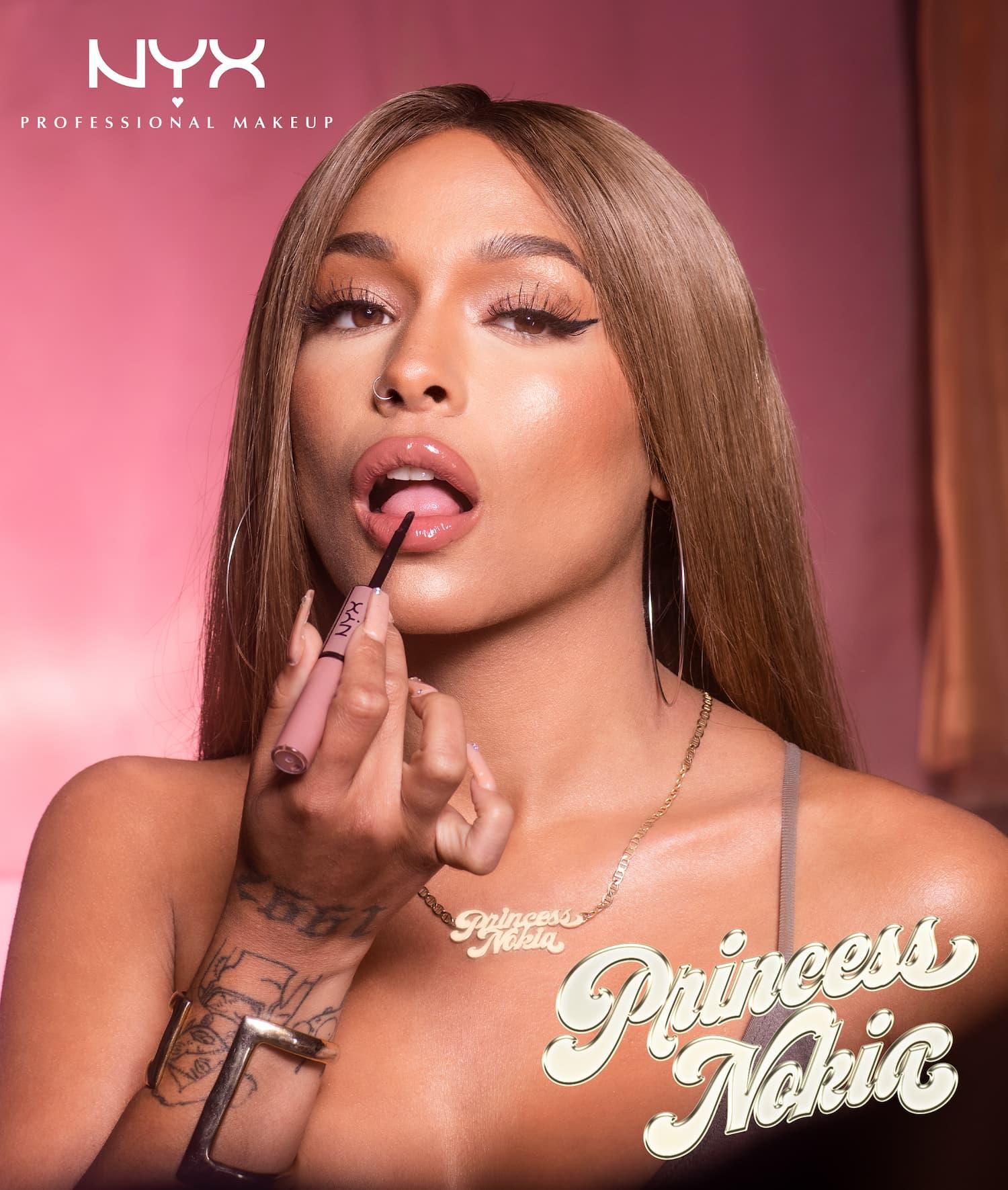 Article continues below advertisement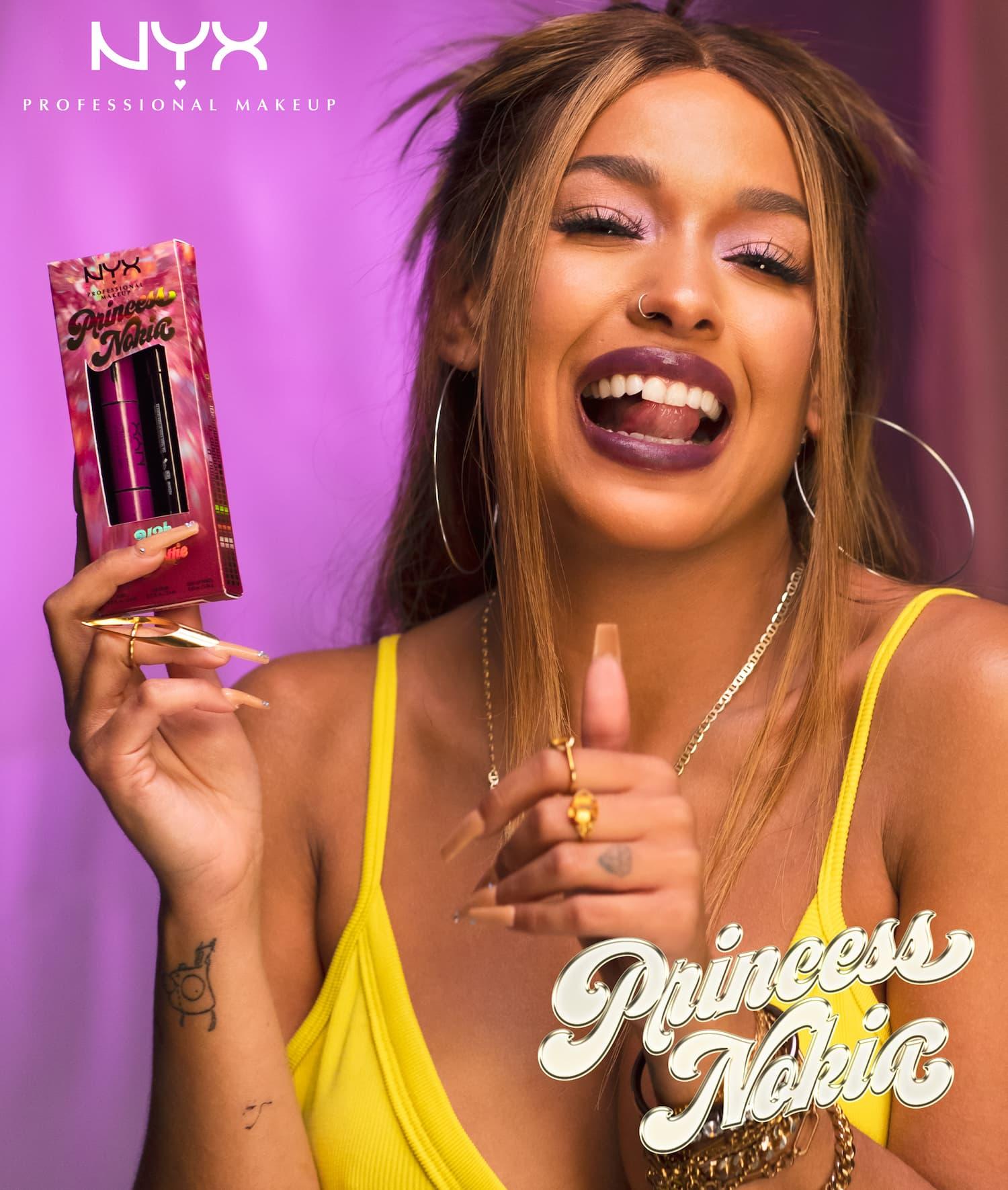 "This collaboration is so close to my heart. Simply because not too long ago I was a young girl from the projects who bought NYX Cosmetics products from my local beauty supply stores. So to have the opportunity of being the face of its brand and having my own product is…. beyond my wildest dreams," Princess Nokia'sInstagram captionread after celebrating a sold-out sweep the day after her official NYX Cosmetics launch. With a full bouquet of flowers in hand at an Ulta Beauty store, the sweet smile of success was gleaming across her face.
Following the launch of her NYX Cosmetics collaboration, Bleu Magazine spoke with Princess Nokia about her partnership, the importance of diversity and representation in the beauty industry and her go-to makeup looks. Check out our conversation below!
Article continues below advertisement
Women face so many challenges today while living up to the ideal beauty standards and social media has a hand in that as well. With you being a confident woman and obviously owning who you are, was there ever a time where you struggled with confidence?
Yeah, I think my whole entire life I've been very honest about that. I've struggled with lack of confidence as a child, pre-teen, teenager, young adult – they've all come in different variations. It's a universal coming-of-age journey for any person or femme. There are even days now when I feel unconfident and just as that can be common, they're always equaled out by time where I feel confident and great about myself.
When was that pivotal moment in your life when you stepped into owning your womanhood and embodying your confidence?
I think it was around my early to mid-20s when I started really changing my lifestyle. I think it was my early 20s when I started adopting a more holistic, spiritually grounded lifestyle and higher self-existence. That came with discovering and becoming closer with my cultural heritage and spiritual religion; feeling empowered by being an independent artist and one that has done a lot of stuff, especially from where I come from. It all started to click and I started to feel like the best version of myself – an earthly spiritual woman.
Article continues below advertisement
When you linked up with NYX Cosmetics for this collaboration, what was the message that you hoped to convey through the products? How do you want people to feel when wearing it?
The moment that I was approached and even before we started doing anything, I already felt like I had won in the biggest way because it was a 360 moment. NYX Cosmetics' products have been in my life for a very long time simply because it was the best quality and the most affordable in the beauty supply stores when I was an adolescent. I know this brand so well because I'm one of their key demographics. I remember thinking, "Wow, if I do this, it'll make all of my middle school dreams come true." I wanted that to be the central message, that anybody can be the face of a makeup campaign like a girl from foster care or the projects. They could literally be reaching into her pockets one day for two dollars and 10 years later, be at the forefront of a campaign.
I love moments like that because I've had a lot of them in my life and I think that's the story, especially when they told me that they wanted to base it off of my signature makeup looks. In the short period of my career, I've been able to tell a story of a young woman from New York City who adapted a certain style and it became a signature look. I just want to share that naturalness, organicness, attitude and sassiness with the world. NYX [Cosmetics] and I both wanted it to be a universal product and aesthetic that was nondenominational and accessible for all types of people, skin colors and genders. We don't say that to appeal to the left; those are their politics and mine as well. There's a lot of intention and care that comes from this team of women who put this together.
Article continues below advertisement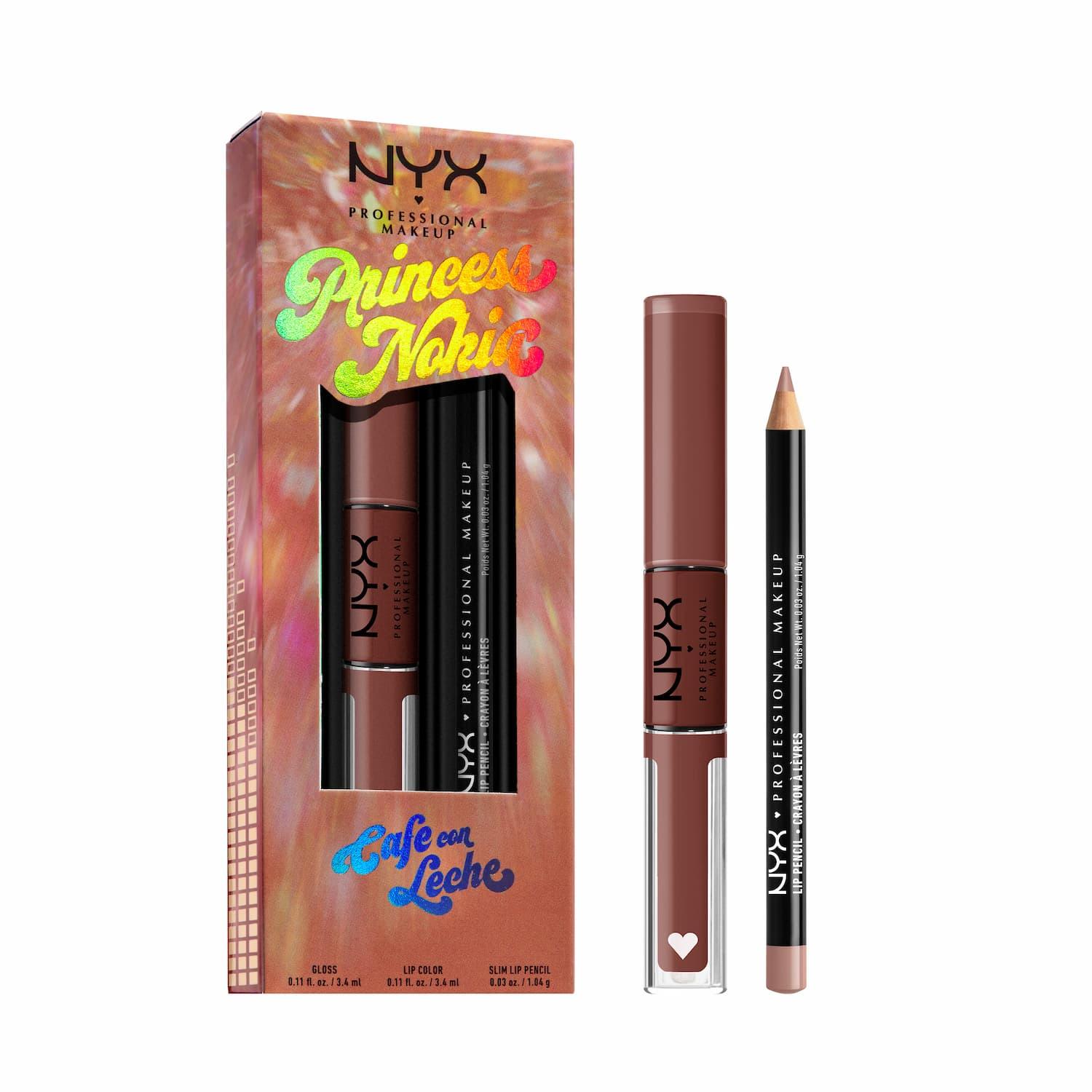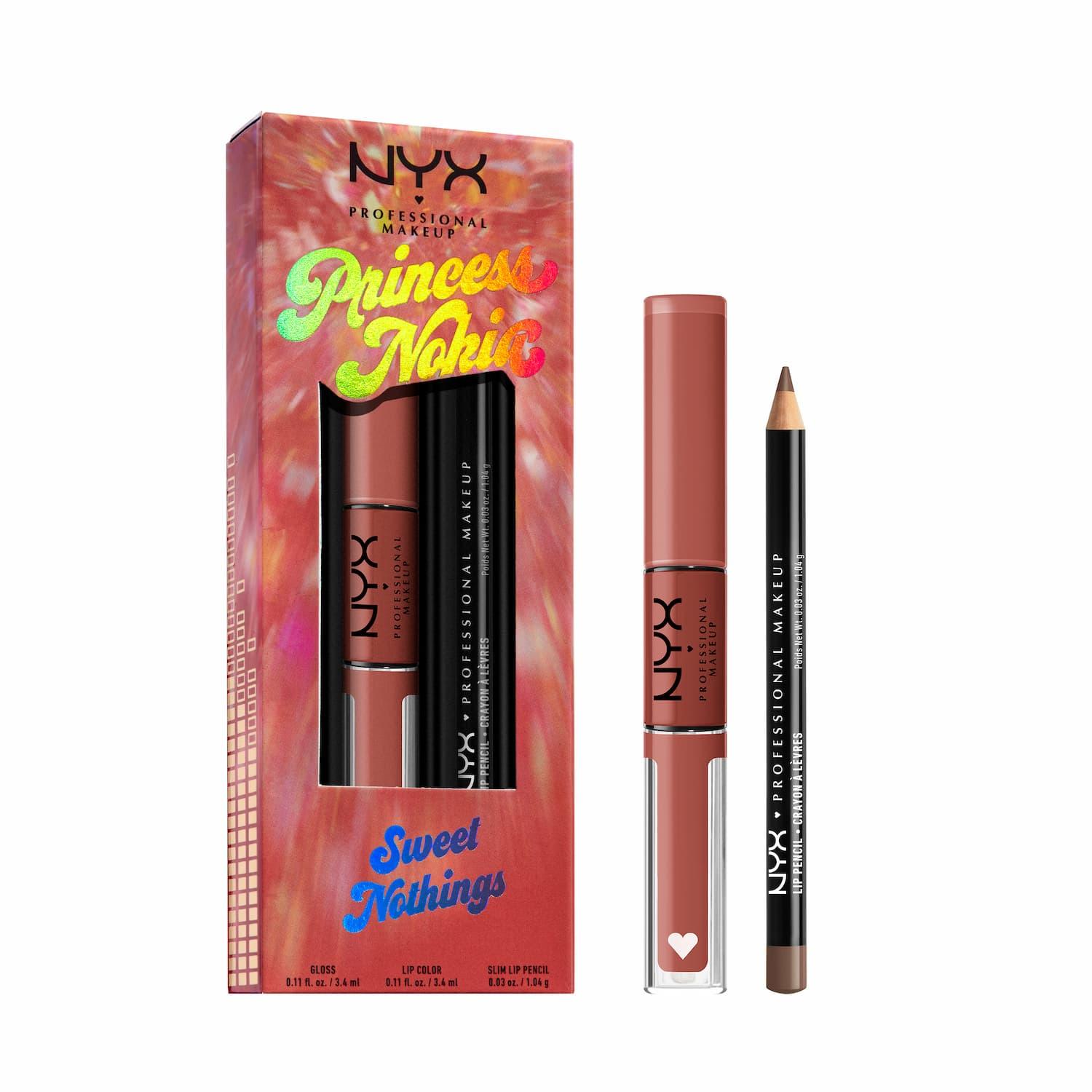 Article continues below advertisement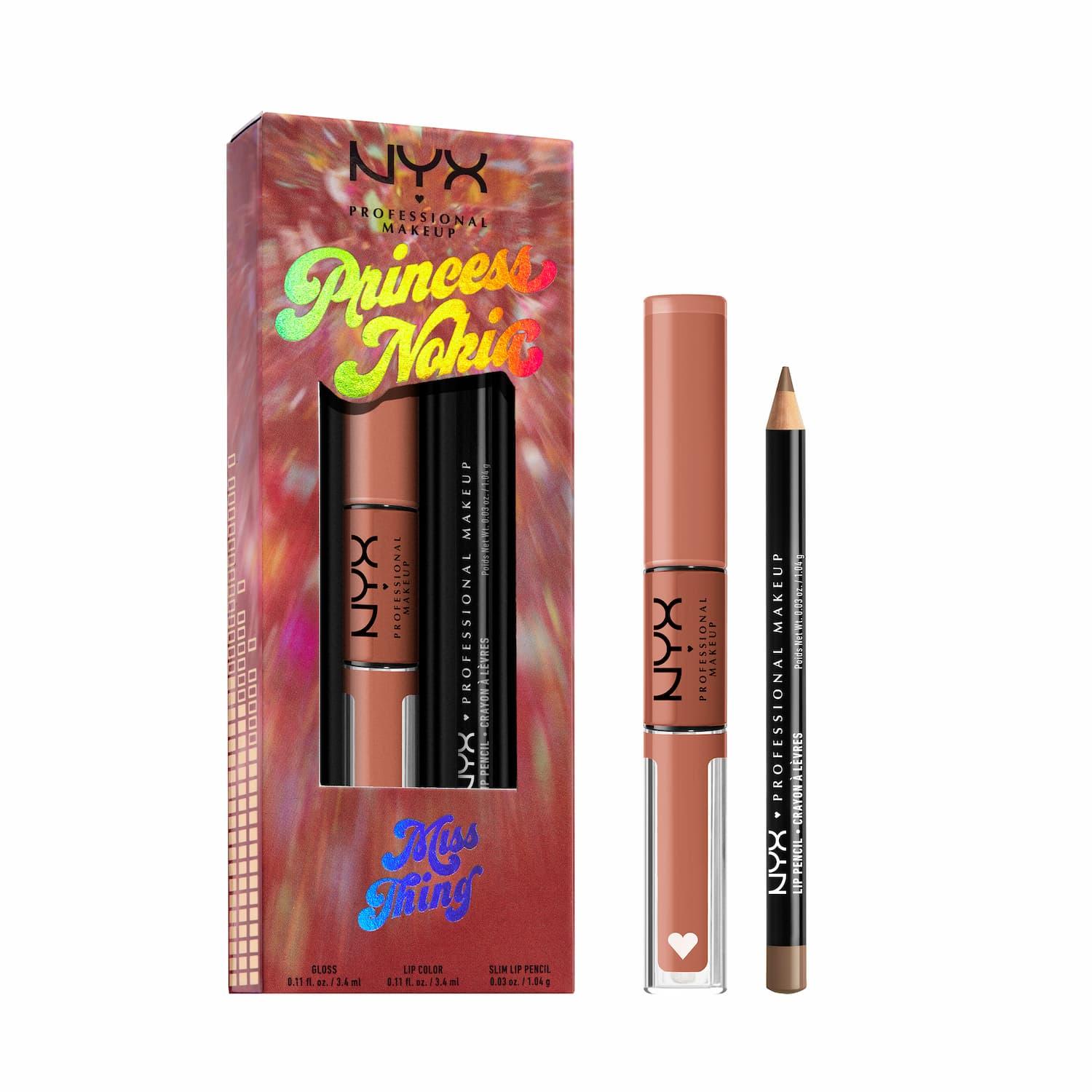 What are some of your beauty hacks that you couldn't live without during quarantine, and what new ones have you adopted?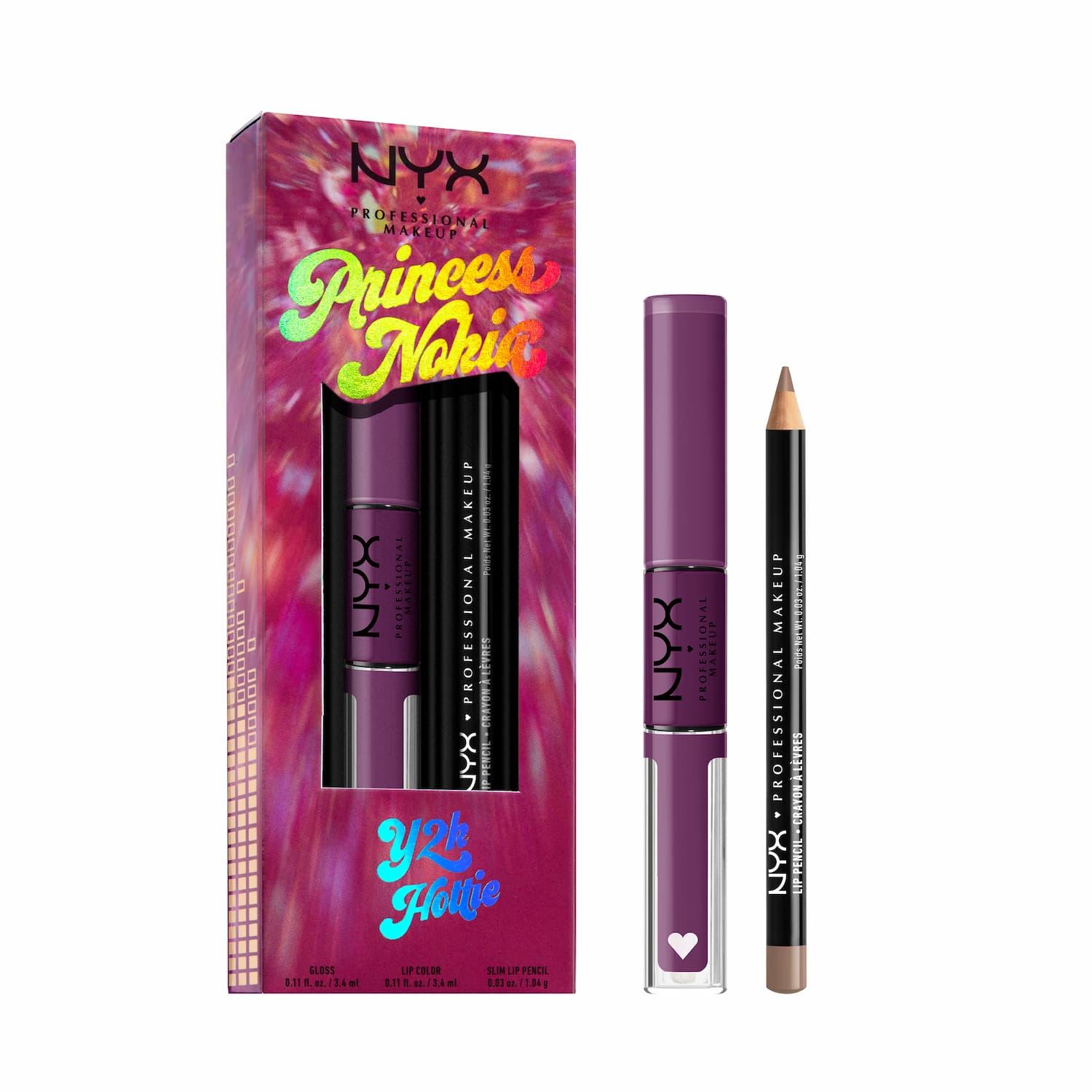 I always say that a beautiful glowy face comes from constant hydration and one should be drinking water compulsively all day. I really got into lashes this year and I realized I don't need anything else unless I've got some good lashes on. At first, I used to be really into a brown matte lip and with all the makeup tricks I've learned, I still don't know how to keep my lipstick on. That's my biggest struggle with the exception of Shine Loud High Shine Lip Color which doesn't come off. There are so many pictures of me where my lipstick is smeared or a little bit uneven because the product never stayed on my mouth. I would talk or smoke and it's just gone.
Article continues below advertisement
Back when I was younger, I didn't care about how I was photographed or if I looked crazy because I was a young punk girl. As I become a more formidable woman and more popular entertainer, I make executive decisions and some professionals will be like, "No, the smeared lipstick was very 22 of you but you're grown now." So, how can I make little adjustments to make it easier for me, too? Lip gloss, lashes and a little blush. A rosiness to the cheek is so special and it makes you look happy, youthful and roguish without being overdone.
What're your thoughts on representation for Black and brown girls in the beauty industry, and how can we start holding brands accountable?
Black and brown representation in the beauty market is constantly being championed because of the lack of diversity that has been echoed in the past 10, 20 years. In some cases and circumstances, there have been brands that have been very responsible and have completely changed their staff and scope on what they define beauty as because they have to listen to the consumer. Who's the consumer? The millennial. What're the politics and outlooks of the millennial? Very progressive, liberal and open.
Normal is our new beauty supermodel. Aaron Philips, Paloma Elsesser, Adwoa Aboah. There are so many beautiful Black and brown women, normal regular women whom I knew from the New York nightlife who are becoming supermodels. I think they're f*cking dope and that is the new beauty standard. Imperfection is grandiose and I like to champion those things. We're seeing so many shades and colors of women, textures of bodies, inner and outer binaries that's kinda cool. That's the stuff that I looked at when I was a little kid. I'm happy to coexist with this period in time for beauty and even though I'm really a nostalgic person and I love the old days, I'm really glad that I'm of this age and I can witness this radicalism in beauty.