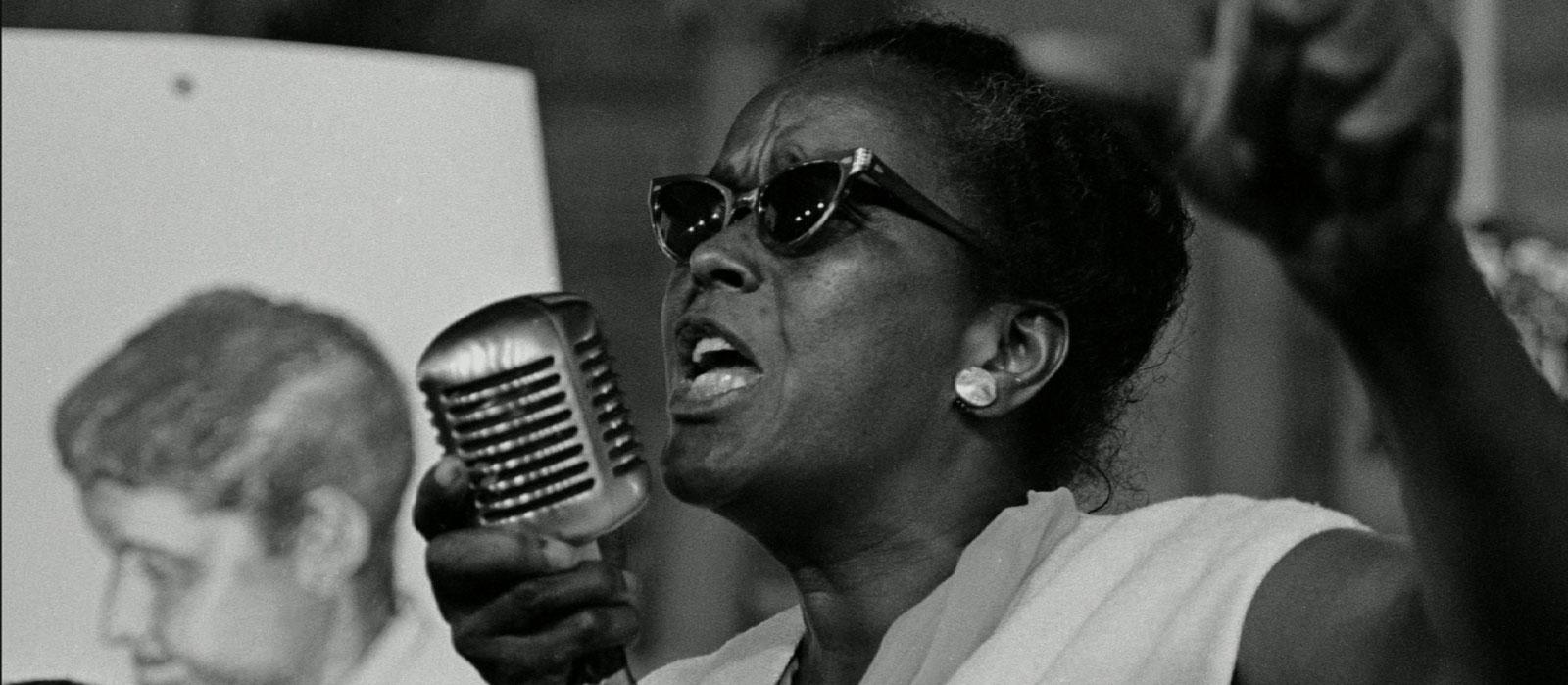 Ella Baker: An Overlooked American Hero and Revolutionary
Regarded by some as the "mother of the civil rights movement", Ella Baker served as one of the most overlooked yet key heroes of her era.

By Tommy Rodriguez

Mar. 3 2021, Published 4:02 p.m. ET
As one of the most prominent civil and human rights activists of her time, Baker's influence was unquantifiable and needs to be celebrated alongside that of her male counterparts. She worked with countless civil rights leaders, mentored emerging activists like Rosa Parks and BobMoses, and played major roles in the most influential civil rights organizations.
On December 13, 1903, Georgiana and Blake Baker gave birth to Ella Josephine Baker in Norfolk, Virginia. She went on to grow up in North Carolina and began developing her passion for activism through her grandmother's stories as a slave.
Baker went on to study at Shaw University in Raleigh, graduated as the 1927 class valedictorian, and moved to New York City to start her career as an activist. It was here that she joined the Young Negroes Cooperative League, an organization seeking Black economic power through collective planning, and became their national director shortly after.
She spent the 1940s as an NAACP field secretary and later became its director of branches, traveling from town to town convincing people to join the cause. She chose to resign and return to Harlem to raise a niece in 1946 but stayed involved with its New York chapter. In 1952, she was elected the organization's first-ever woman president.
After Rosa Park's refusal to stand up sparked the Montgomery BusBoycott, Baker co-founded In Friendship, an organization focused on raising money to combat Jim Crow laws in the South. The boycott inspired activists around the country to organize and do the same, giving birth to the Southern Christian Leadership Conference(SCLC).
Article continues below advertisement
Of the approximately 60 ministers and leaders invited to the conference, Martin Luther King Jr. was the most widely recognized and known. Baker and Dr. King clashed heads often, as he was said to have difficulty letting a woman, who wasn't even a minister, take control and make decisions. He initially appointed Baker as the provisional executive director of the SCLC, diminishing her importance.
In 1960, Baker left the SCLC to do what she did better than almost anyone else: guide and inspire up-and-coming activists. Ella Baker and student leaders from different schools formed the SNCC, the Student Nonviolent CoordinatingCommittee, the organization that later helped organize the 1961 Freedom Rides and went on to become one of the country's leading advocates for human rights.
Ella Baker never desired to be worshipped like her fellow civil rights leaders. She found unmatched gratification in giving wisdom to aspiring, young activists. While her work may not have been as compelling and glamorous as others', it was necessary and a huge reason behind our country's progression.
Ella Bakercontinued her work as a leader until the very end, passing away on December 13, 1986.
"The major job was getting people to understand that they had something within their power that they could use, and it could only be used if they understood what was happening and how group action could counter violence…" – Ella Jo Baker