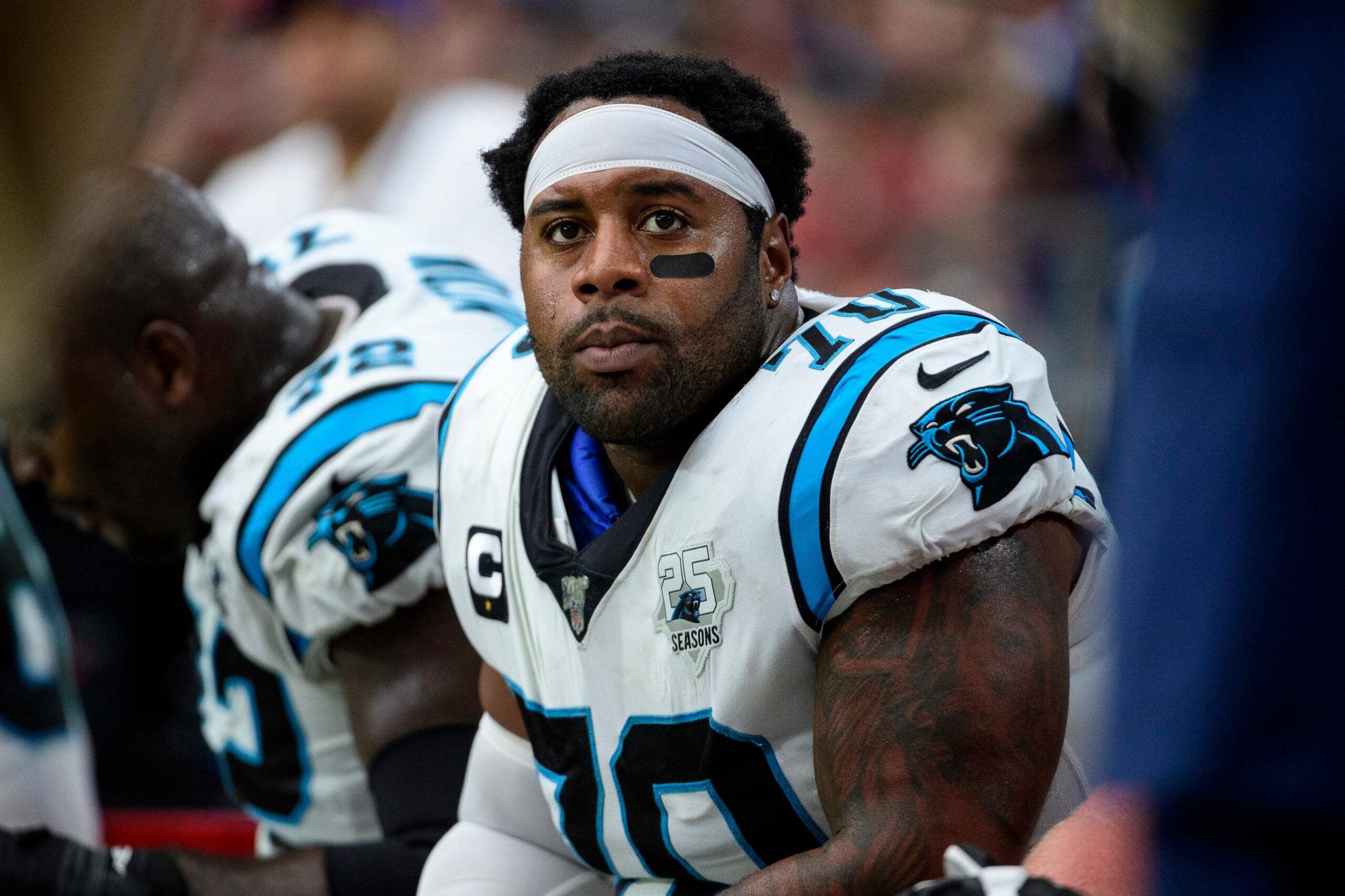 NFL Star Russell Okung's Bitcoin Gamble Pays Off
Russell Okung's request for half of his salary to be converted to Bitcoin has paid off, making him one of the best paid players in the NFL.

By Tommy Rodriguez

Mar. 19 2021, Published 6:20 p.m. ET
Once again, the financially literate win. Carolina Panther Russell Okung's request for half of his salary to be converted into Bitcoin has paid off, earning himself status as one of the highest salaried players in the league.
Okung, 32, was granted his wish of receiving half of his $13 million contract in Bitcoin in December. The offensive lineman became the first in NFL history to be compensated in cryptocurrency and potentially the first of many.
When Okung's $6.5 million was converted into Bitcoin in December, Bitcoin was valued at roughly $27,000. When Bitcoin recently hit an all-time high of roughly $61,000, Okung's total earnings for the year surpassed $21 million (including the other half of his salary not converted to Bitcoin). The two-time Pro Bowler's gamble has paid off tremendously.
Bitcoin, a decentralized cryptocurrency invented in 2008, has seen increasing demand recently and is believed by many to be the future of money. The currency has dominated headlines for months now and has been endorsed by investors like Elon Musk. If Musk's and Okung's speculations are correct, Russell Okung may be looking at a lot more than $21 million one day.
While the rest of the NFL's top talent tries to squeeze every last penny out of their respective franchises, Russell Okung is making power moves. In a league plagued by underpaid professionals who risk their health every time they're on the field, Okung's contract means everything. Other players will surely follow suit, whether they choose Bitcoin or other currencies, and will continue to encourage financial literacy among Black athletes.
Russell Okung is currently testing the free agency market, so a big payday may be on the horizon. After this gamble's payout, he's surely not done and will continue to find ways to maximize his earnings. Will Okung continue to request digital currency compensation?