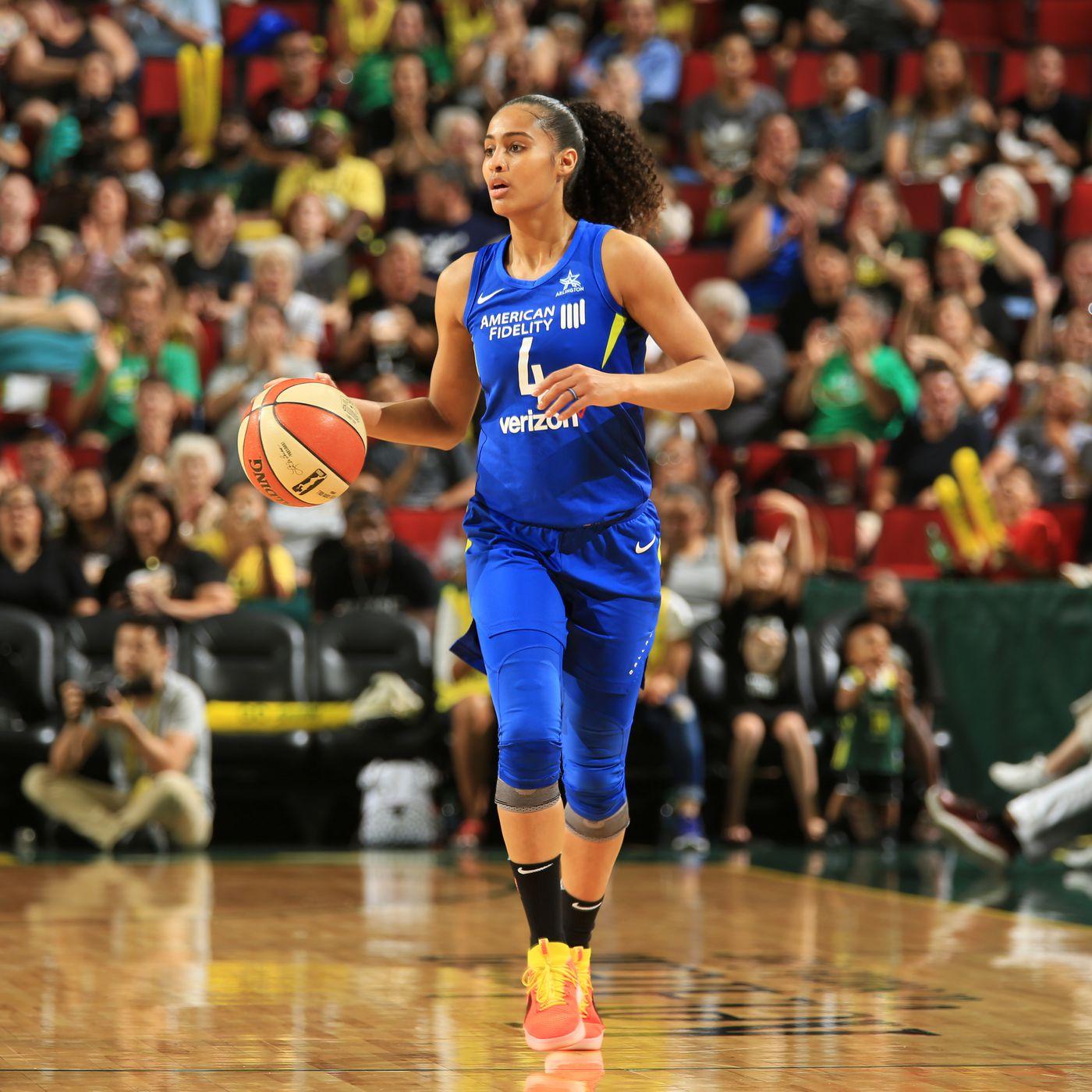 The Marketing Problem Behind Unequal pay in Sports
Women's relatively low salaries in sports are a direct consequence of the lack of marketing and promotion their play receives.

By Tommy Rodriguez

Mar. 25 2021, Published 11:16 a.m. ET
The struggle for gender equality in sports has more often than not focused on equal pay for men and women in the same sport. The disparity between male and female salaries across sports is far too vast to be ignored or chalked up to the belief that male athletes are more fun to watch.
While equal pay has always been the focus, it is not at the root of the problem. Women's relatively low salaries are a direct consequence of the lack of marketing and promotion their players receive.
Most women's sports do not generate as much revenue as their male counterparts, but also do not receive the marketing funds and promotional efforts that men's sports do.
The problem with solely demanding higher wages is that it doesn't help women's sports advance on other measures, such as global fandom and status. But with truly equal marketing investment, women in sports will collectively generate more revenue and prove that they warrant higher wages.
In addition to not receiving as many marketing dollars, women are also far less likely to receive corporate sponsorships. According to a 2018 Statista report, women's sports receive only 0.4 percent of total sponsorships.
Not only do men receive the greater share of marketing dollars but they are also targeted by marketers. Culturally, sports are more often associated with men than with women. Watching or playing a sport is wrongly perceived as a more "masculine" hobby far too often, possibly a result of the sports industry choosing to target male audiences.
NBA commissioner AdamSilver, who has been a vocal advocate for the WNBA and their efforts, recognized this issue a few years ago on ESPN's morning show Get Up!
"I'm particularly frustrated that we've been unable to get young women, girls, to attend those games," he said. "Women's basketball is largely supported, just in terms of the demographics, by older men for whatever reason who like fundamental basketball."
"But we still have a marketing problem, and we got to figure it out. We got to figure out how we can do a better job connecting to young people and to get them to be interested."
The discrepancies between men and women in the sports world go far beyond wages. The status of men's and women's sports are a direct reflection of the systemic sexism that still plagues society, and there is still a whole lot of work to be done.