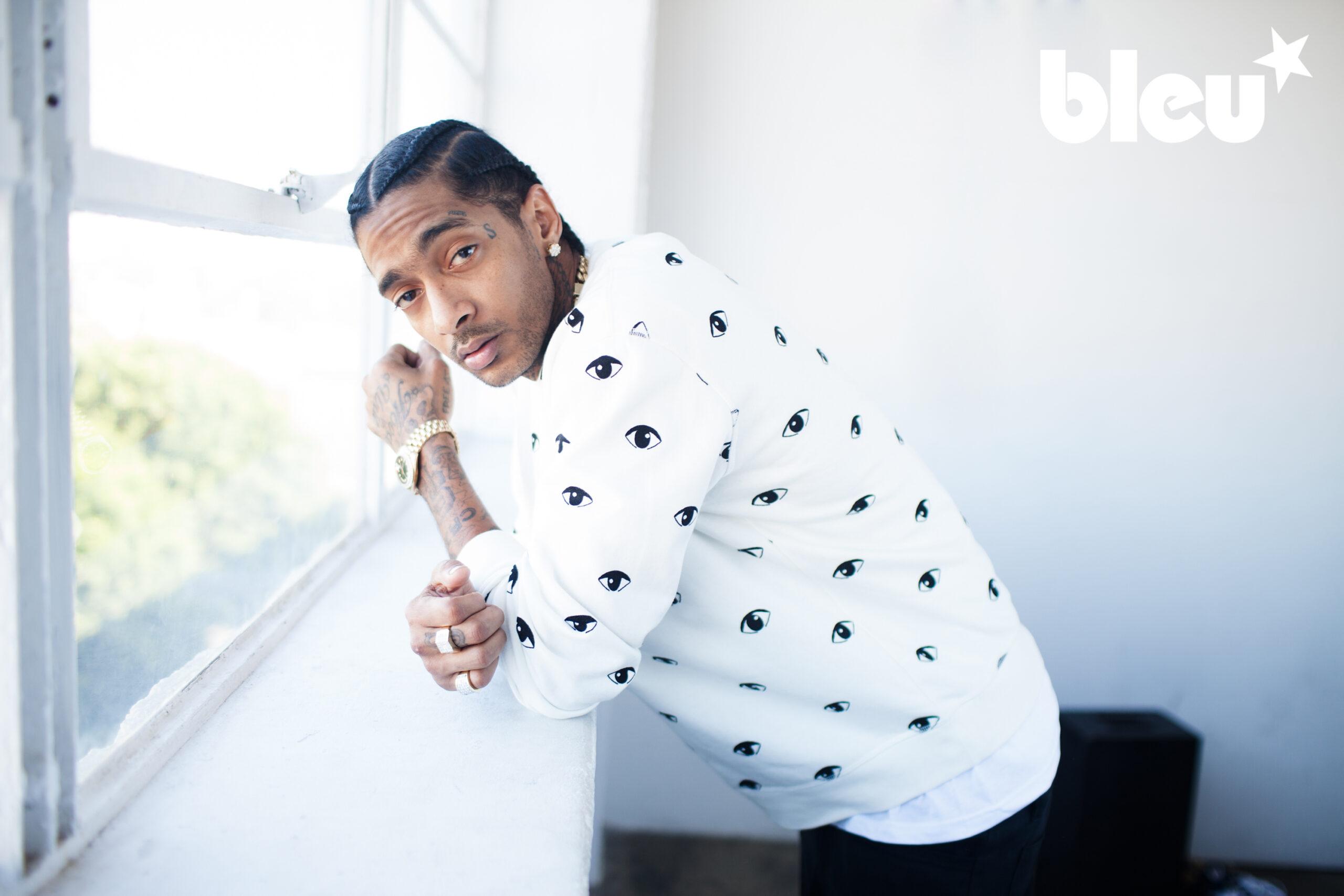 Nipsey's Way
By Treye Green

Apr. 1 2021, Published 4:22 p.m. ET
Originally Published in Bleu Magazine Issue 33.
As the music industry's business model has evolved over the past decade, so has the mindset of artists looking to secure a spot in the ever-changing musical landscape. Gone is the era of large-scale album sales made within the first week of a project's release. Gone are massive music video budgets and the need for label backing. Independent artists can make a substantial impact on culture these days without the financial support of the industry machine by employing tools like social media, music streaming websites, and touring. These and other contemporary industry mechanisms push their projects to a target audience and increase their fan bases.
Article continues below advertisement
For Crenshaw's (CA) own Nipsey Hussle, acing the indie route required one more critical component–honesty. "You've got a job as an artist which is to stay relevant and tell the truth," he earnestly explains while speaking from a Miami recording studio on a sunny Friday afternoon. "I feel like as an artist you've got to have a relationship with your fans and with the people that are tuning in to you. You've got to do it a certain way."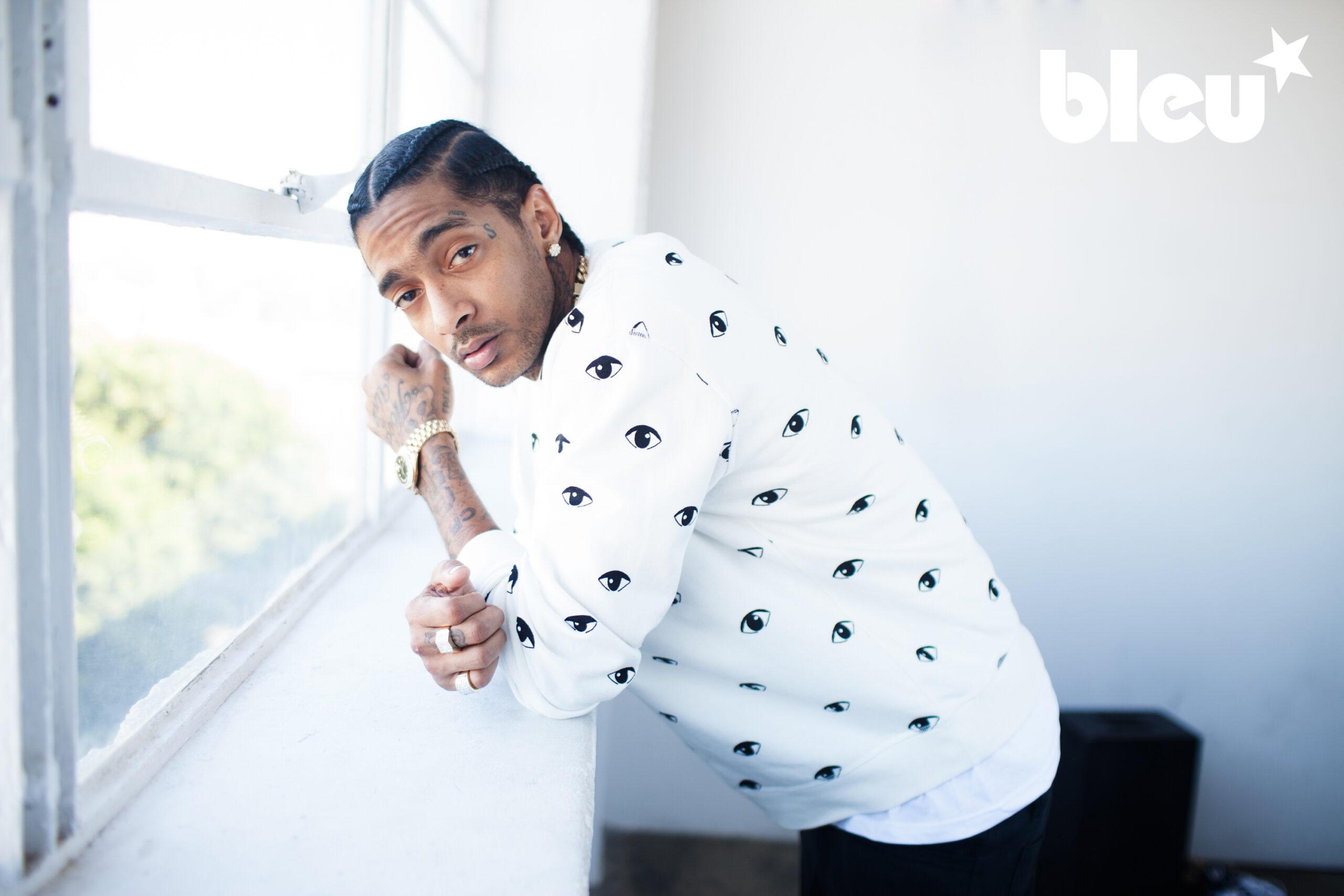 Article continues below advertisement
Drifting through his sentences with an Angeleno accent oozing with a determined easiness, he retells the triumphs of his day. Hussle lets us in on a few things. Following a late night in the studio, he took a post-morning detour to grab some lobster at an Oplacka, Florida eatery, The Crab Man. He then returned to the studio where he continued to work on his upcoming debut album The Marathon, a project he describes as his ode to endurance.
Born and raised in West Los Angeles' Crenshaw, Nipsey shelved the narratives of unrest and self-destruction he repeatedly witnessed in his neighborhood. "I come from an area where we are cannibals. We destroy ourselves. We don't allow 'Nipsey Hussles' to happen. So for this thing to succeed was already game-changing," he says.
Hussle wasn't always sure his rapping would be his ticket out of the turmoil. Though he says he always had aspirations of working in music, he ditched those dreams as he moved into his teenage years. Life on the street seemed appealing to a young Hussle, eventually leading him to join a gang. As he matured into his late teens, he says he outgrew the toxic mentality destroying so many others around him. Armed with his teenage dream to make music, he invested in some recording equipment and began to shape his rap career. "I started independently making mixtapes in L.A., and selling them out of the trunk of my car on Crenshaw and Slauson, one of the corners we used to grind on," Hussle explains.
His fan base soon began to grow outside of Crenshaw and soon outside of California. Eventually, he signed a deal with Epic Records, an intense experience, he says, that taught him a great deal about the music business and his intentional defection away from the industry's business machine. "With a label, one artist can fail as long as the collective is successful. That's the business model." He adds, "Being on a label, you as an artist take on the label's objective as your own. I think a lot of times you share similar goals and objectives, but [the label] has a totally different interest than you do as an artist. I didn't know you could have a career outside of radio."
Article continues below advertisement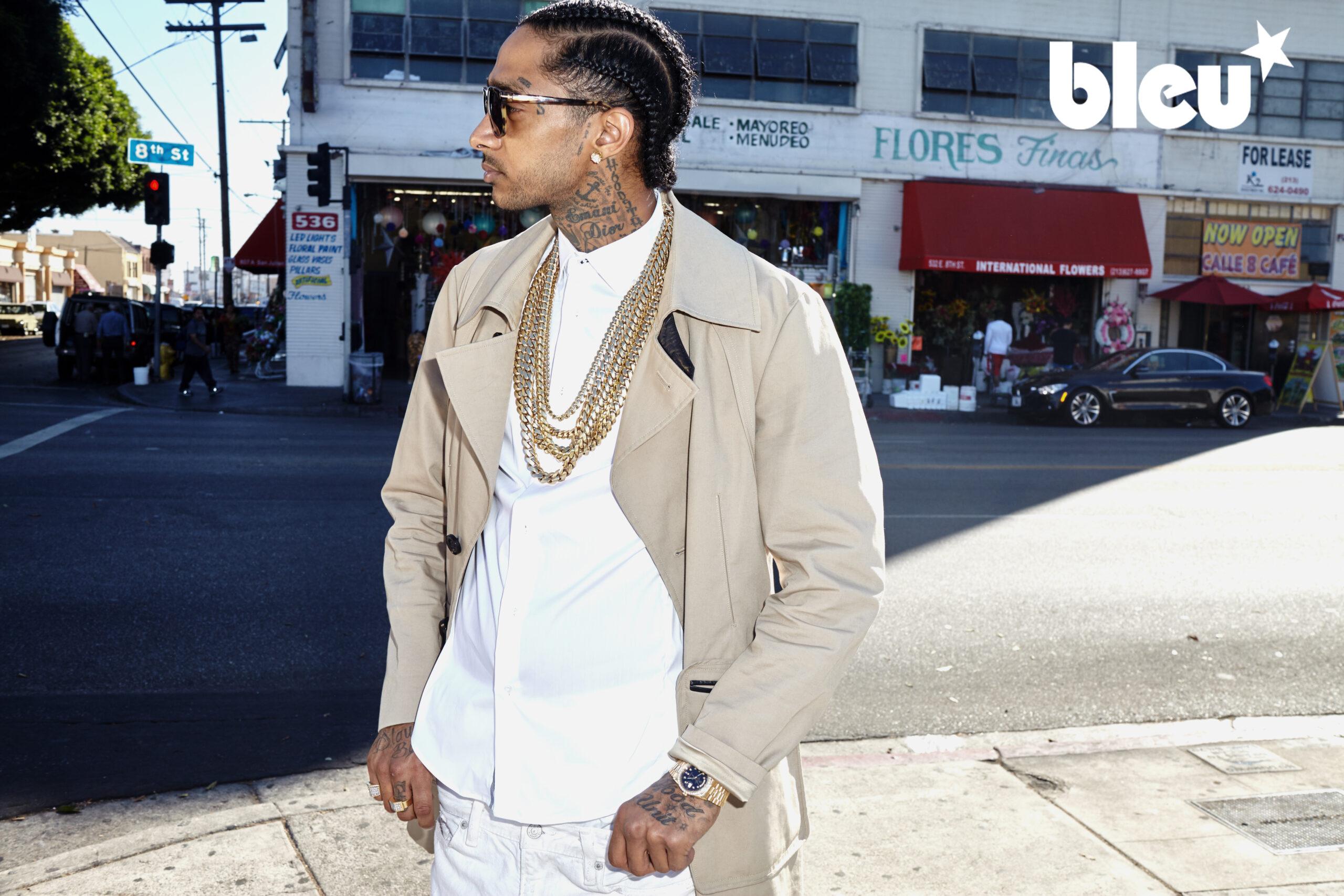 Hussle says his interest is always to build on the relationship with his fans, using truth as a means to connect with listeners. But this goal wasn't fully fulfilled until his deal with Epic dissolved. As he talks, it is evident that Hussle's greatest moments of excitement come when he speaks about his music serving as a means to encourage others. He's based his past two mixtapes The Marathon and The Marathon Continues on the idea of pushing through life's trials. His debut album Victory Lap will serve as a continuation of his narrative that he says is servicable to anyone. "I think the most powerful thing a human can do is to inspire.I go places and [see] people from all different walks of life who are inspired by the marathon concept."
Article continues below advertisement
However, don't be completely lulled by Hussle's intriguing ideals on his creative process and his role as an artist. He still understands that music is a business, and he's dedicated to thinking of innovative ways to blend his entrepreneurial motivations with his artistry. It was this progressive thinking that led him to challenge his fans' expectations and sell his 2013 Crenshaw mixtape for $100 each. "We were looking at the game and saw how the value was changing. So I decided that with Crenshaw I wasn't going to chase radio. I was going to cater to the audience and do what I knew was best."
Hussle decided to put a value on his art, and in the process, offering a new business model for his indie Hip-Hop contemporaries. He released the project on October 8, 2013, and sold all 100 copies, raking in a $10,000 profit! The move was quite a risk, but Hussle says defining his worth as an artist was worth the gamble. "People were really inspired by the rollout–the "proud to pay" concept. Fuck the middle man concept. We got international news coverage on both the release of the project and [the unfolding of] project itself…and we're indie! No label and no artist has cosigned us."
Article continues below advertisement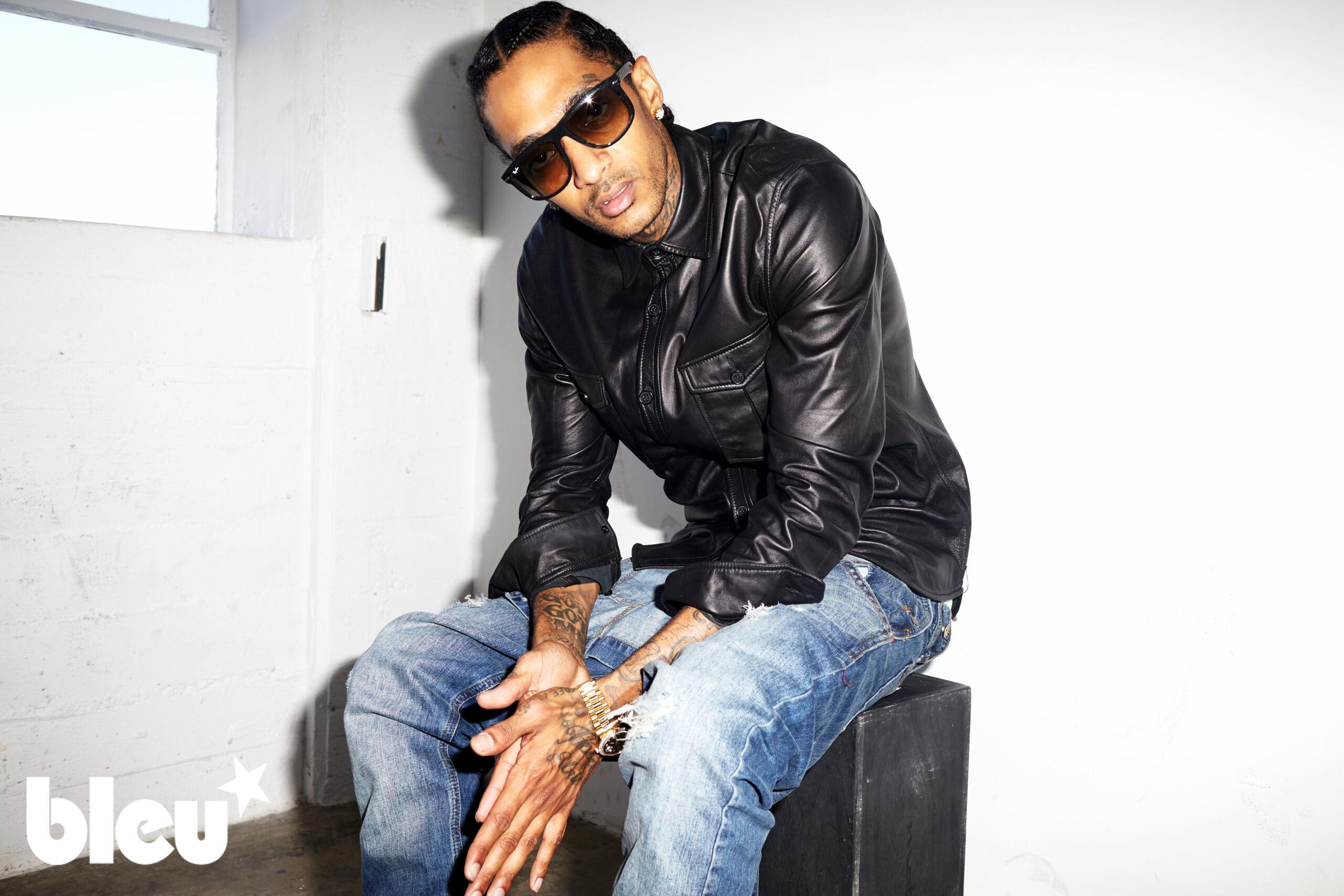 After nearly ten years in the game, Hussle is eager for the release of his debut album. "For a Rap artist, the feeling of completion is achieved when he or she gets the shit on the retail shelf. Growing up as a hip-hop fan, that's your goal."
Hussle sees the album as a "moment" to expose his fans to the raw reality of his journey, embracing it as another risk he'll have to take to ensure he continues to make his mark among the new class of hip-hop greats. "I've gambled on my career a couple of times, leaving Epic and leaving behind a major deal when it was offered to me. It was a time when they called me crazy for it but it was also a time when I was looked at like a genius because of it."
Article continues below advertisement
A voracious reader of books–biographies in particular–, he says he's studied the paths of some of history's most successful figures and applied those principles to his own life. Hussle is the face of music's high-profile outsiders. He represents the entrepreneurial-minded creatives that are engaged and redefining what an indie artist is.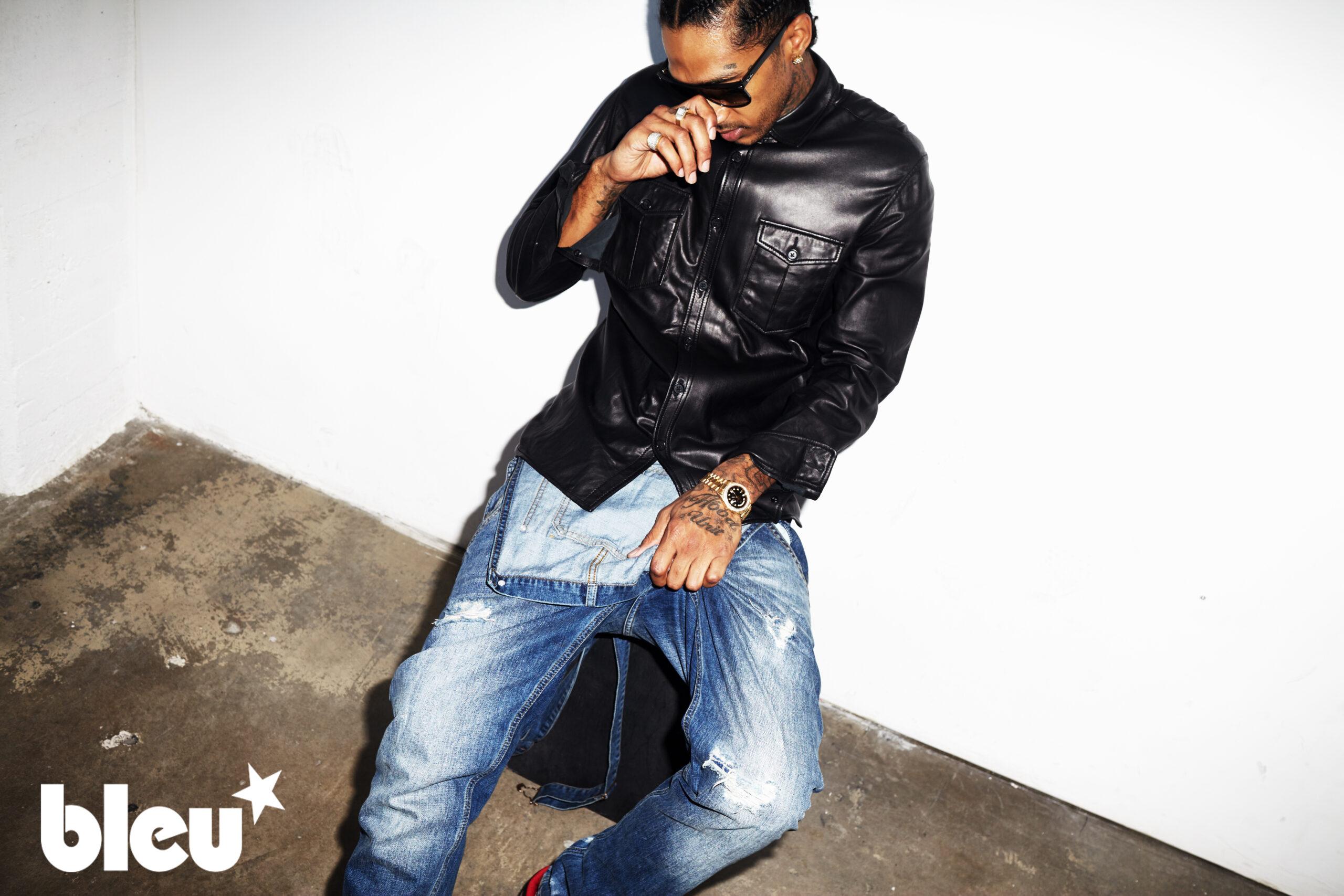 Out of what he called "the grave" of his Crenshaw neighborhood, Hussle has breathed life into the Rap dreams he once set aside. He's ditched his worries about radio success, by instead focusing on an outcome greater than astronomical radio spins and iTunes-topping singles. "My strength has always been talking to the streets and motivating people…telling real life stories about coming from nothing and making myself successful." He continually reminds himself, "You not gonna just be this prodigy that made it from this crazy situation and conquers the rap game in one stroke. As poetic and as dope as that would be, that's not what's gonna happen. You've got to build this thing."
Photography by Elton Anderson