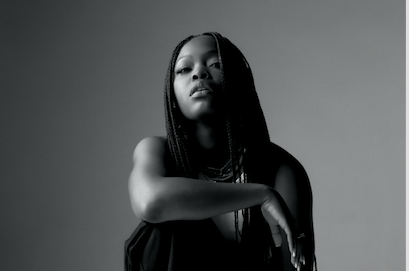 Charm La'Donna Drops Latest EP LA'DONNA
Today, Charm is celebrating the release of her latest EP LA' DONNA and gifting her fans with a new visual for the single "Palm Trees".

By Madison Allison

Apr. 9 2021, Published 2:55 p.m. ET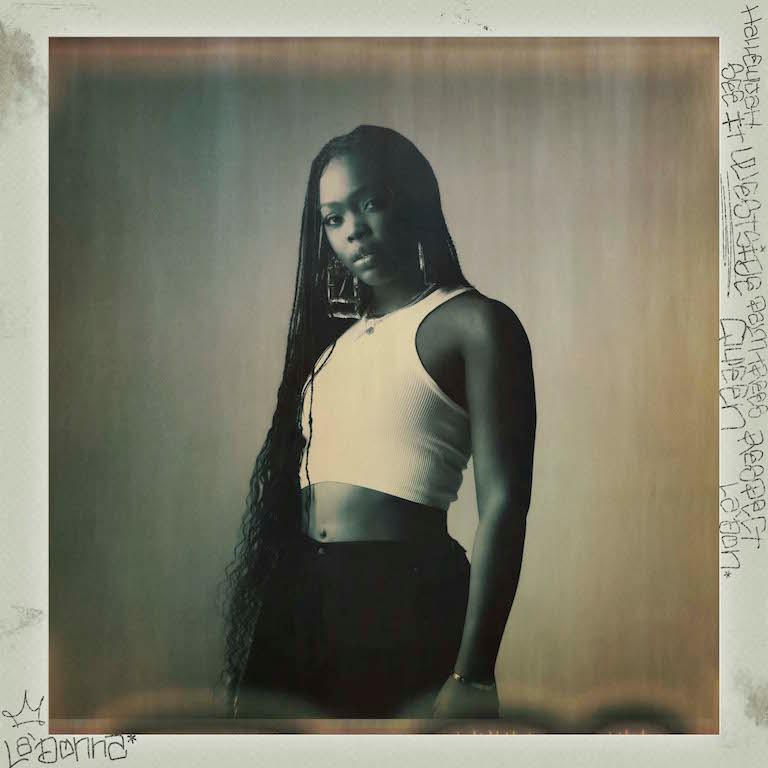 Charm La'Donna has never been one to let others box her in. As if we couldn't already tell from her music, choreography, creative directing, and dope fashion sense, the "Queen" MC is definitely a jack of all trades. Today, Charm is celebrating the release of her latest EP LA' DONNA and gifting her fans with a new visual for the single "Palm Trees".
Article continues below advertisement
"It's here…finally….this journey has been wild. I started putting out music less than a year ago and now this. It's been a long time coming but patience has the sweetest rewards. I'm forever learning and growing as an artist. I appreciate all the love and support. This is only the beginning…La'Donna." Charm La'Donna's Instagram post read.
Article continues below advertisement
Though still relatively new to the music industry, Charm is about her business!
Whether it's her chill approach to songs like "See it", or her lyrical savvy approach on "La'Don", the EP draws out the different aspects of what makes up Charm.
Following the debut of her recent release, we spoke with the artist about her music career, future goals, managing multiple demanding careers, and more. Check out the conversation below!
You're a woman of many talents, what's the hardest part about balancing so many prestigious careers?
You know, I think that the most challenging part is making sure that I'm doing my best in all fields and giving my time evenly and you know making it all work. I'm a perfectionist so I work really hard in making sure everything I do, everything I create, everything I put out, is from me, and is my best work. So, to answer your question, it'd be making sure no field goes unwanted.
Article continues below advertisement
You have two different types of ways you approach writing music, whether it's acapella, or listening to beats, however what's your approach when you run into writer's block? 
When I run into writer's block sometimes I call on writers to help me, people I know, trust, and enjoy working with. Sometimes I just leave something alone and come back to it.
Where do you see your music career in 3 years?
Oh wow, that's a great question! To be honest I see my music career in three years just continuing to grow, I see myself continuing to put out music. And you know with the world hopefully opening back up, performing and reaching more and more people and that's just my goal is just to grow.
Article continues below advertisement
Your fashion sense is really dope, if you could have one designer dress you for the rest of your life who would it be?
I would probably say Virgil, Offwhite I love Virgil, he incorporates a lot of elements so I'd say him for sure.
What are some daily techniques you implicate in your life to help you stay focused on your various careers?
Prayer, it's something I do in the morning, at night, or just throughout the day, it's very important to me and helps me stay grounded. I love a schedule, being organized, that helps me stay focused. Something that probably sounds the opposite of what one would do, I usually take time for myself so that I can continue in doing all the things I love doing without overwhelming myself.
Article continues below advertisement
What has been the most memorable experience in your music career thus far?
The most memorable experience in my music career would probably be creating my videos for my EP. I say that because I created those videos at a time when everything was barely open because of Covid, so I had to use my friends and my family, and they helped support me. That's how I got my videos done with the support of my community. Seeing my family and friends just come and help me live my dream is the most powerful thing for me.
Who's had the most impact on you musically?
It's a person you probably wouldn't know, but I'd have to say my brother. He's had an extreme impact on me releasing this project and he's not even here, so definitely my brother.
Article continues below advertisement
What's an important message you were trying to convey in your song "QUEEN"?
I wrote it for myself. But the message is just to remind women and young girls that look like me that we are queens that come from a long line of queens. It's about strength, power, and all the things I feel like make me. Being powerful, being strong, being a black woman-these are things I'm proud of, and writing that, that's where the song derived from.
What's one thing you're hoping to accomplish by the end of 2021?
Definitely working towards finishing my album and also creating a bigger body of work.
Article continues below advertisement
With the past year being so challenging due to COVID-19, what are some techniques that helped you deal with handling the stress?
Well, I'm going to reroute back to my prayer! Also being very connected with my family and friends, they keep me grounded. I'll say those two things.
Who are your current top 3 favorite musical artists?
Right now, I'm always listening to 6lack, Baby Keem, and Summer Walker, mind you I don't want to say favorite, however these are the people I currently listen to all the time.
How has being from Compton inspired you musically?
Everything I write, stems from how I grew up, my environment, and what made me. I always say all my experiences and what you hear is from that. I always say that I'm a product of my environment and I'm a positive beautiful product of my environment. So being from there growing up in LA, all that is embedded in my music, you can hear it in me, feel it in my words, and even in my visuals.