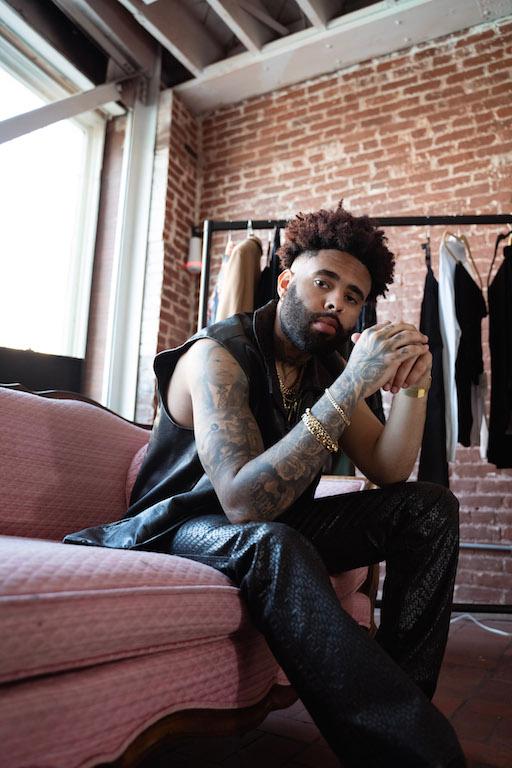 June3rd V. Jemeni
L.A.-based artist June3rd discusses his forthcoming debut album, Jemeni. A project with much promise, the album dives into the dualities of this emerging artist.

By Heather Grant

Apr. 27 2021, Published 12:48 p.m. ET
L.A.-based artist June3rd discusses his forthcoming debut album, Jemeni. A project with much promise, the album dives into the dualities of this emerging artist.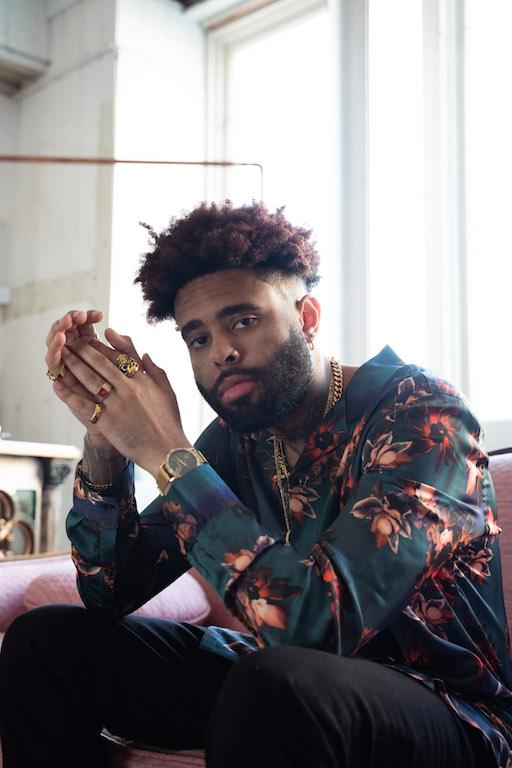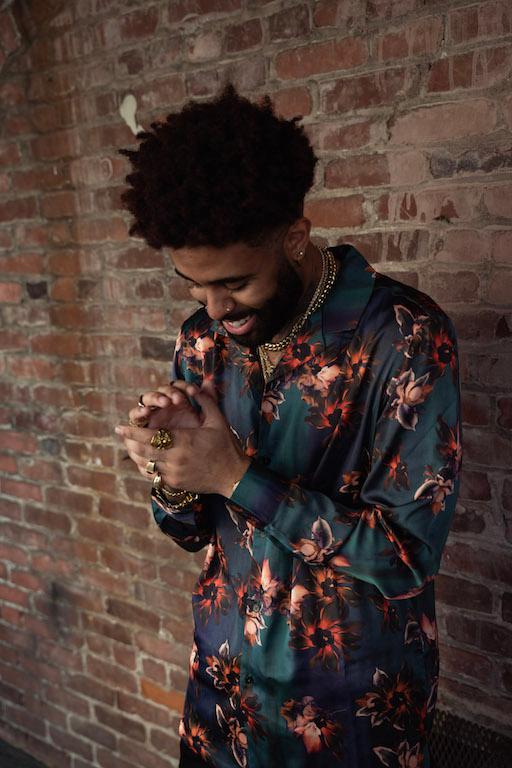 Article continues below advertisement
There are few constants when it comes to human life, and duality is an important one; no single person is only one thing at any given time. The most basic way to understand duality is the visual of the "angel" and "devil" on your shoulder – the side of you that wishes the best for you and the side that wants to live on the edge. Justin Peters AKA June3rd has successfully displayed this phenomenon through his euphonious music. Although he's not a Gemini himself, as his name pays homage to his late grandfather, his forthcoming debut album Jemeni speaks to the devil on his shoulder and the struggles that come with having to choose a side.
A transplant to L.A. originally from Florida, June attributes his melodic style to his coast to coast move at 19 years old. After getting the chance to work with R&B singer and songwriter Eric Bellinger it became clear to June that his future was in L.A. and staying in school in Florida made less sense when he could learn from the school of life. While the switch may have been a culture shock at first, it was with the help of Bellinger, his manager Edgar, and through his own self-discovery that he was truly able to hone into the mellow and honest sound. The first example of this change can be heard in his 2018 track "There You Go."
Article continues below advertisement
Describing his style as emotional, personal, and blunt, June leaves little to interpretation in his music. The June in him craves the feeling of intimacy that a relationship can offer while the Jemeni, or "devil', in him needs the thrill of the chase. Wanting to display this duality of character through music proved less difficult for June than most. Through the effortless work he's done with the production duo Dreamaddix, Jemeni can be seen as an ode to the side most men don't want to admit they have. After approximately 25 studio sessions, the trio was able to create a concise project that brought his vision to life. "I feel like I'm talking to the guy that knows what he wants but doesn't know how to express it."A ladies' man at heart, he still ensures to cater to them, especially throughout this album. His main lesson to his female listeners is to exercise patience for men that may be like him and try to see things from the male point of view. While both sides of him love and respect women, the June in him empathizes with the struggle women may face dealing with an emotionally detached man while the Jemeni in him is here for a good time and not a long one.
"Don't take things personal"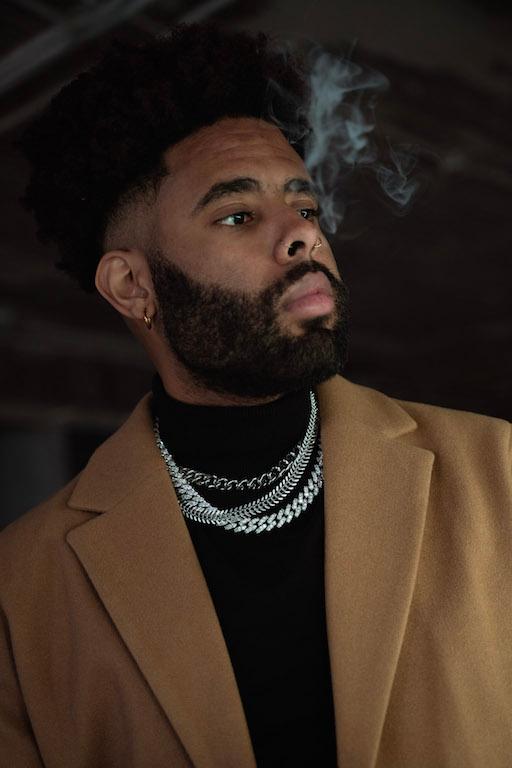 Article continues below advertisement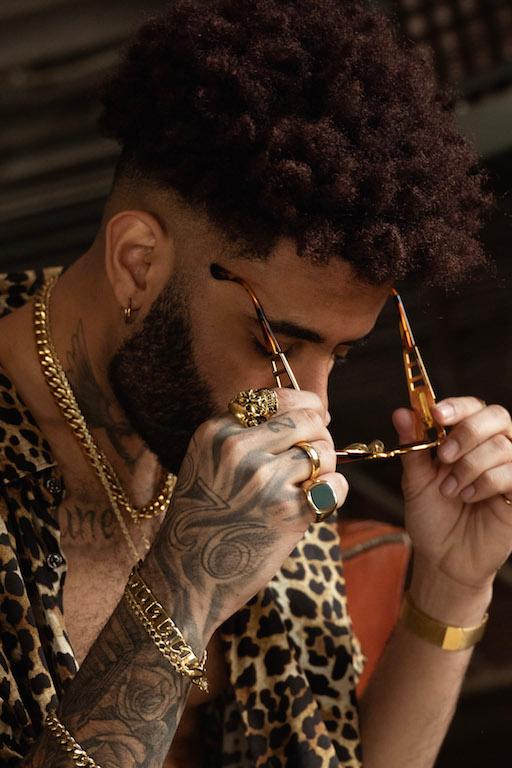 Article continues below advertisement
The COVID-19 pandemic has affected many physically interactive fields, music being a major one. Since L.A. has been shut down for the majority of 2020 and on, he like many other artists haven't gotten the chance to have a lot of face time with fans. Since he only released a few singles this year, one being "1942," which can be heard on Jemeni, June found a way to keep his fanbase engaged and growing.As someone who wasn't too heavy on the social media scene prior, June became more personally active on Instagram in order to keep the connection with his fans. Noting how important fan engagement is for the longevity of his career and brand he makes a point to be as interactive as possible on Instagram. Through live session postings and personally sent DMs, June has been connecting with his audience beyond the music.
"I'm still at the stage where that matters more than anything," said June when touching on the importance of a strong fan base. "I have a lot of conversations in my DMs with people I've never met, I'm giving them advice and everything… At that point I know I have a fan forever."
With career role models like Drake, Chris Brown, and 50 Cent, June has been studying the ways to make his music and his brand stand the test of time. Noting that all of his inspirations have brands that are "larger than life" he keeps his eye on things this generation is connecting to while also watching who he could possibly uplift with him when the time comes.
Article continues below advertisement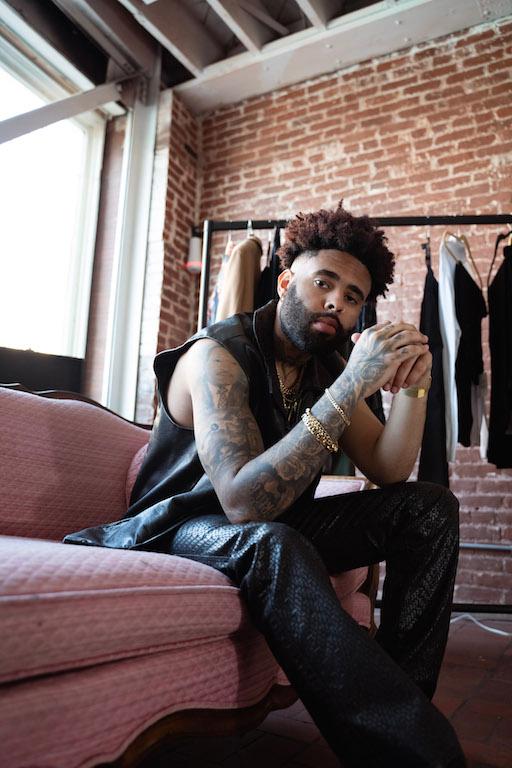 Article continues below advertisement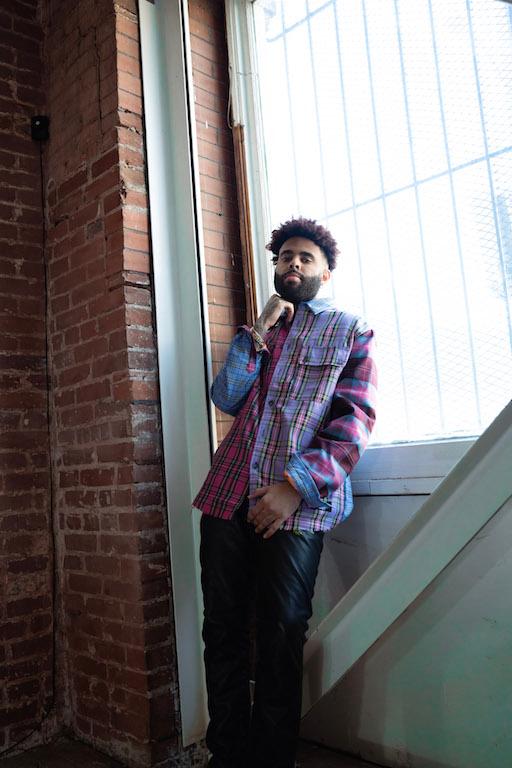 With the anticipation for his debut album growing as the release approaches, June is excited for the remainder of the public to experience his evolved dual sound as everyone he's sent it to hasn't had a bad word to say. "This is what I've worked 10-plus years to get to… All those other years were preparing me for the next level and I think this album is going to speak to a lot of people." This may be his first album but it's nowhere near his last. June anticipates releasing a project annually following the Jemeni release to solidify his place in the game.
Article continues below advertisement
Photography by Ohre Kilpatrick (@ohre.kilpatrick) 
Styled by STELLY (@thestellynation)