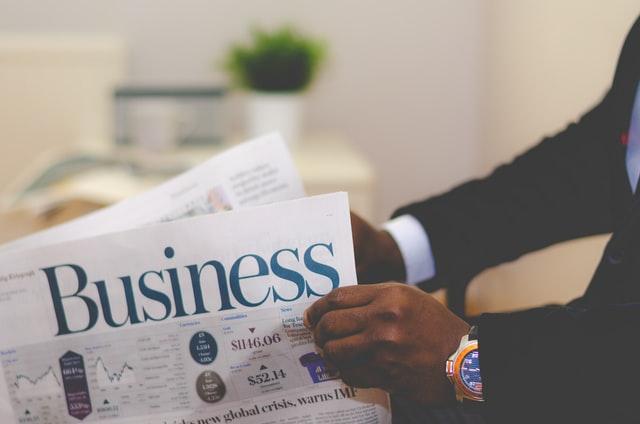 Do You Need A Business Degree To be Successful?
Academia and entrepreneurship are often pitted against each other. But what about business degrees? Do you need one to start a company?

By Elysia Tanswell

May 11 2021, Published 9:42 a.m. ET
Academia and entrepreneurship are often pitted against each other, with the later being seen as a rejection of the former. But there are a whole host of schools that combine the two interests in the form of the business degree. These types of degrees are often advertised as the one stop shop that will give you all of the tools you need to get your business off the ground. But do you need to complete s college course to start a business?
Well, in the most literal sense the answer is no. No one is going to stop you or ask to see your grades before you're allowed to start. There are also many examples of very successful entrepreneurs who never studied business as a discipline. But there are also many who did, and credit their success to the skills they learnt in education. So lets break down the pros and cons.
The Pros
Article continues below advertisement
You will learn the fundamentals: Studying business will save you making a lot of the mistakes that others do when they first start out. It will also force you to learn about the parts of the process you find less interesting and may have avoided.
It will take the emotion out of it: Having too strong of an emotional attachment to your idea can be blinding and prevent you from making changes you need to succeed. Studying something in an academic setting you are forced to look at it objectively.
You can make connections: Many schools provide networking as part of the course, or even send you out on placements, which means you can start networking before you even know what your business will be
The degree can help you get other jobs: Not every business makes it. So if all else fails your degree will help you in your job search, and likely one that is more in line with that your interests.
The Cons.
Article continues below advertisement
Degree's cost money: Perhaps the most obvious reason not to attend college full stop is the cost. Debt is never a good thnig, but it is especially troublesome if you're about to take on the massive finical burden of starting a business.
The quality of the course can very: The school could let you down, you could have a bad professor and you could end up feeling like you wasted your time.
You may find more value on other forms of learning: Some people just don't suit formal education. If you're the type of person who learns better from doing, a degree wont inspire you the same way that work experience, or an internship, or even trial and error will.
Whichever route you take, make sure you do it with research a plan, and a couple of back up plans.