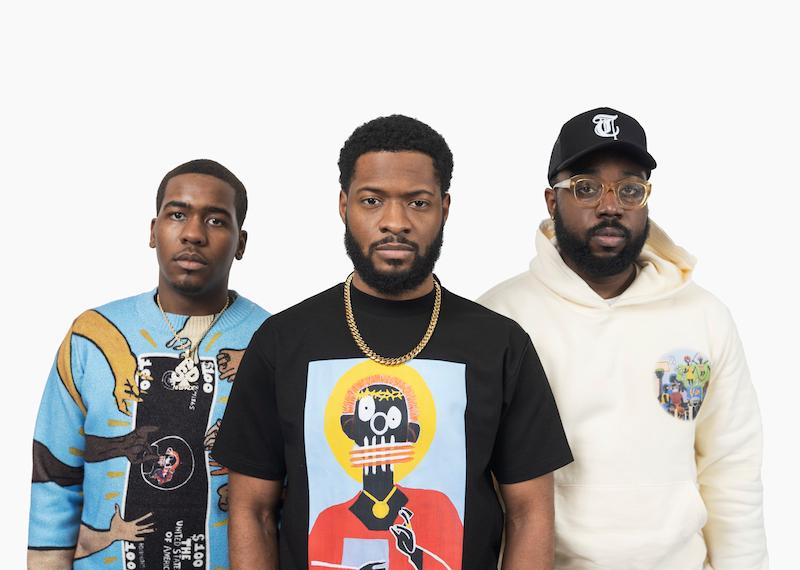 TIER: A Self-Funded Success Story
Founded in 2014 by friends Nigeria Ealey, Victor James, and Esaïe Jean Simon, TIER sits at the cross-section of fashion and artistry.

By Talia Leacock

May 11 2021, Published 10:11 a.m. ET
Founded in 2014 by friends Nigeria Ealey, Victor James, and Esaïe Jean Simon, TIER sits at the cross-section of fashion and artistry. With the goal of having 100 percent ownership over their company, the founders are dedicated to keeping their money within their community. 
It's not unusual for friends to dream about starting a business together. It's much rarer for those ideas to turn into something real. But Nigeria Ealey, Victor James, and Esaïe Jean Simon have made a habit of shattering expectations. The three are the co-founders of TIER, a high-end creative fashion brand that combines art and clothing to create statement-making garments.
Ealey, James, and Jean Simon are all artists at heart, each of them creating in various mediums since childhood. The trio knew that their combined talents and artistic vision had the potential to become something phenomenal, and they had toyed with the idea of launching a fashion brand for some time. On December 28, 2014, gathered in James' basement, the three committed to the idea, and TIER was born.
"It was almost a no-brainer, honestly. And because art is so powerful, it allows us to tell our stories and intertwine it so easily into a fashion brand," James said.
TIER has risen a long way from that basement six years ago. They've collaborated with Adidas, dressed household names like Big Sean and Carmelo Anthony, released three full collections (or "Projects" as they call them), and created an annual event for creatives and entrepreneurs called Artpreneur Fest.
"It feels good to see the growth in terms of how we produce items, how we market, how we have different initiatives under the brand," said Ealey, who is both co-founder and creative director at TIER. "Just to see what we're able to do now compared to what we were doing in 2014 is crazy."
Article continues below advertisement
That growth did not come without its challenges. TIER is and has always been entirely self-funded. Ealey, James, and Jean Simon were all working full-time jobs and completing their degrees while building TIER from the ground up, and they each poured portions of their salaries into purchasing the resources they needed. Despite offers from investors, the trio was determined to retain full ownership and 100 percent of the profits from their business.
"When it comes to someone trying to invest in you, that means they expect their money to come back to them three, four, five-fold. But that didn't sit well with us," Jean Simon explained. "We've been very intentional about how we support our community, and it only makes sense that the money that they spend on us stays within the community as well."
Article continues below advertisement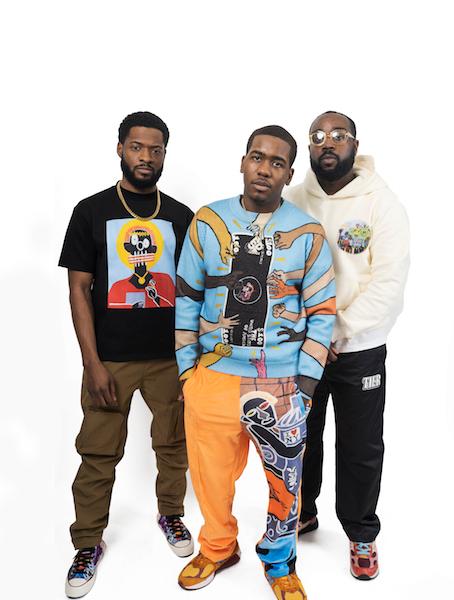 Self-funding hasn't stunted TIER's success in the least. They've matched their hustle with excellent quality and limitless creativity to continuously drive the brand forward. Not only are their garments made with luxurious fabrics and flattering construction, but they are also strikingly unique. Their first two Projects have featured one-of-a-kind patterns like article excerpts from their press kit and 90s electronics reminiscent of the founders' childhoods.
Every TIER Project carries a message and story in its design, and their third and latest project, Joy to the World, is no exception. First ideated in 2020 when a global pandemic and rampant racial injustice had rocked the Black community, Joy to the World is a celebration of Black joy and influence.
Article continues below advertisement
"We decided to use this moment to show what Black people represent—being beautiful, having fun, showing family and unity, music and sportsmanship… Just showing the power and beauty of our culture and what we represent to give people faith and hope and let them know we are the pride and joy of this world," Ealey explained.
The artwork for the Project was created in collaboration with Haitian-American artist Pierre Jean-Baptiste, known for his surreal, expressionist, and abstract cubism depictions of the Black experience. The depth of the Joy to the World theme and art is complemented by lush fabrics like satin, velour, and high-quality cotton knits. The Project includes many of the garments that customers have come to love from TIER, but the brand is also expanding its offerings, playing with new materials and methods, and introducing new mediums of art and fashion.
"We're constantly learning and always trying to elevate and be sharper and better to bring TIER to the next level," Jean Simon said about the expansion.
Article continues below advertisement
The team's dedication has not gone unnoticed or unrewarded. TIER was recently a recipient of the Harlem Fashion Row Icon 360 Fund, which not only helped to finance Joy to the World, but provided the team with invaluable resources, support, and networking to continue working towards their vision.
Ealey, James, and Jean Simon were grateful to be recognized and happy to connect with other Black-owned fashion brands that are paving a path of their own. They hope that their success can inspire other Black designers to pursue their dreams on their own terms, despite the industry trying to box Black fashion brands into the category of streetwear.
"We would never hate on streetwear because that's definitely part of our cloth," James noted. "But I think us refusing to conform to a box or check off a list is paving our own way. We're setting the trend for people up-and-coming to not just look at the categories and feel they have to pick one. No, you can do whatever you want, and that's the push."
To make a statement in TIER's latest category-defying Project, visit shoptier.nyc.