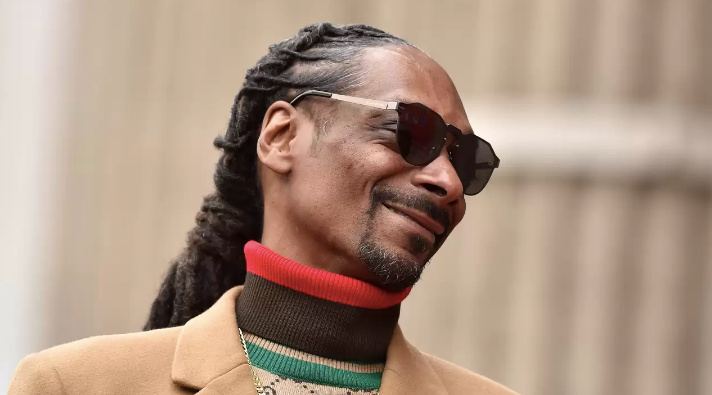 Snoop Dog Takes On Senior Role At Def Jam Recordings
On Monday, Def Jam Recordings Announced that rapper Snoop Dog would be joining their team. His role will be senior […]

By Elysia Tanswell

Jun. 8 2021, Published 1:46 a.m. ET
His role will be senior strategic advisor. According to Def Jam, the role will allow him to "to strategically work across the label's executive team and artist roster." In his role, Snoop dog will be based in Los Angeles. He will report to UMG CEO and Chairman Lucian Grainge and Jeffrey Harleston, Def Jam's interim chairman and CEO.
It appears that the 49-year-old was well acquainted with Jeffrey Harleston before the move. "I have had the pleasure knowing and working with Snoop Dogg for more than 20 years. Not only does Snoop understand what it takes to be a successful artist, he is one of the most creative, strategic and entrepreneurial people I know. Snoop has a genuine passion for the label and the culture, and we are all excited to have Snoop join the Def Jam Family".
Grainge also spoke highly of the new Def Jam recruit and said he is looking forward to him "bringing his deep industry experience, strong relationships, boundless creativity and infectious energy to Def Jam."
Snoop Dog shared his feelings on the new role on Instagram.
He posted a two and a half minute long video to his feed on Monday. In it, he explains the reason behind his decision to accept the role. "Now, you may wonder why, so late in my career, would I wanna work for Def Jam Records. […] Well lemme tell ya, as a young rapper, Def Jam was the holy grail of hip-hop". He then goes on to talk about the history of Def Jam and all its accomplishments. Adding that he "always had a dream to be on Def Jam."
He then explains what his focus will be. "So when I got the opportunity, my main focus on Def Jam was to help the artists. […]. Give them love and wisdom and guidance and understanding. Teach them some tricks that I learned in the game — to diversify their portfolios to be superstars". He also added that fans can expect music, tv shows, video games, and a whole host of other content with the collaboration.