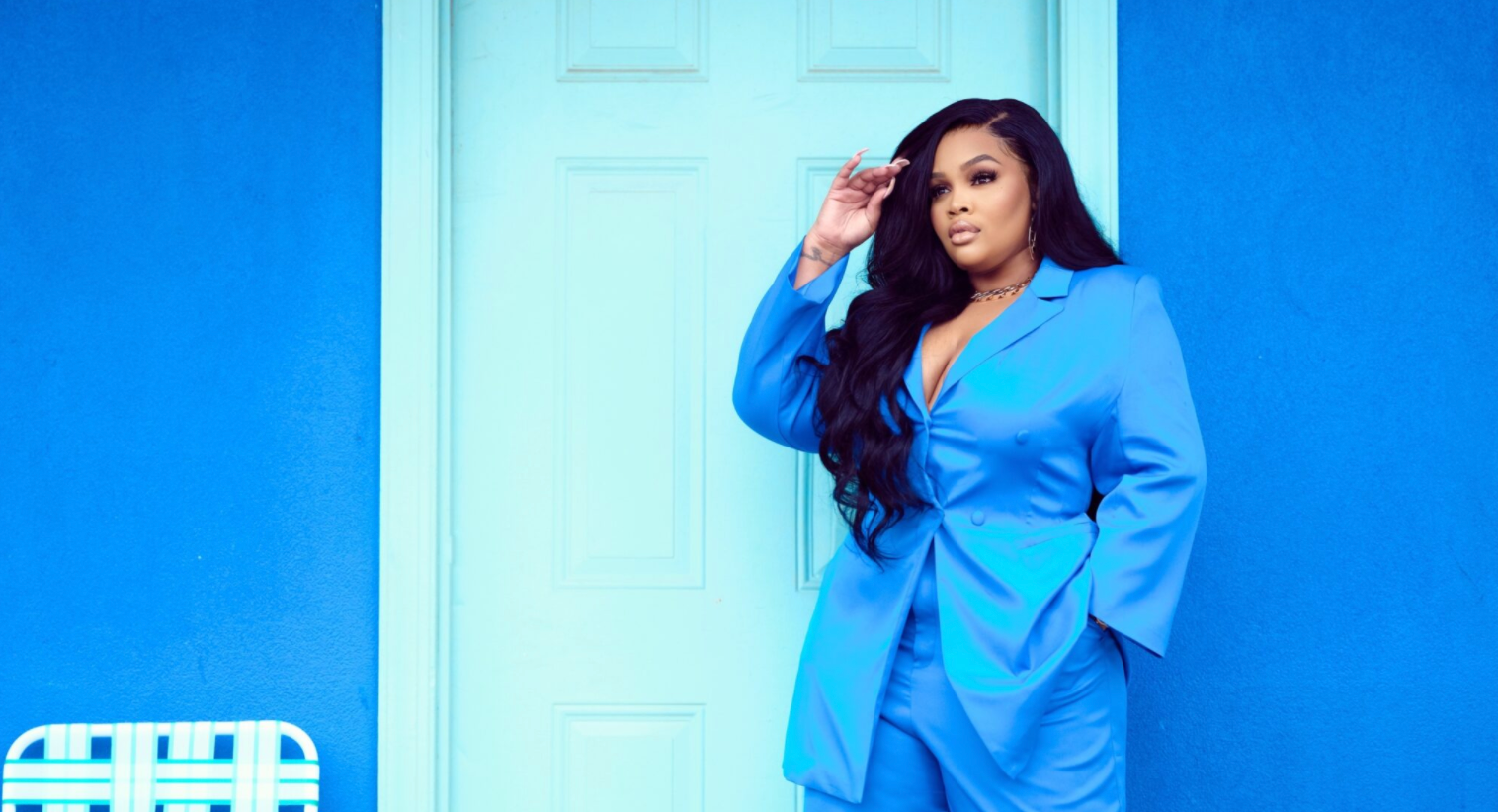 How Patientce Foster Continues to Cultivate Legacies
If the entertainment industry had an annual coronation, Patientce Foster would be next to receive her crown.

By Nino Reyes

Jun. 18 2021, Published 10:28 a.m. ET
If the entertainment industry had an annual coronation, Patientce Foster would be next to receive her crown.
Number one, you have to fall in love with your struggle. A lot of people see struggle and it tears at them or makes them feel defeated. Instead, I embrace struggle.
-
The genius behind the illustrious career of Cardi B, Patientce Foster has proven that everything she touches turns to gold. Though her resume may hold titles such as publicist, manager, creative director, and brand developer, there is one title that exceeds them all: Mom.
We had the privilege to sit down with Foster to discuss her childhood, career, and the importance of being resilient and creating a legacy that will be impactful and life-changing for her son and future generations.
Article continues below advertisement
Since you were a child, you knew that you were going to be successful. How did you know that? What was it that you felt as a child or growing up that allowed you to see that you would reach these levels of success in your life?
When you're a child, you see the things that you want, and you don't think that you can't have them. When you're a child, you could point at an airplane and say, "I want that". In your head, you would think, "who said I can't have it?" Pretty much I always felt like that character trait just stuck with me. Like, I don't believe that there's anything on this Earth that I can't have. I feel like everything on this Earth is here for the taking. When I was younger, I was heavily into pop culture. In the sixth grade, I started a newspaper called 'Teen Peeps'. It was literally just regular printer paper and I had put together these articles about celebrities. Pretty much, I was blogging without knowing it – and on top of that, I've always been into Diary and MTV Cribs – so I had always pictured myself living that life. I never knew exactly what would help me get there but I always knew that I had to become the person I intended to be.
What are some characteristics that you would say are needed to be a successful publicist or entrepreneur?
Number one, you have to fall in love with your struggle. A lot of people see struggle and it tears at them or makes them feel defeated. Instead, I embrace struggle. I found a way to make it work. You have to find the silver lining in your struggle. Number two, you have to be decisive. You cannot be an individual who takes days to make a decision because that's money wasted. Number three, you have to be comfortable with yourself and you have to be comfortable with who you are because people will try to mold you and people will try to dilute your value to fit their budget. Number four, you have to be okay with being broke. You will be broke for a very long time, and you have to be fine with that. Lastly, you have to be a realist, but you have to carve out a space to be an optimist. I don't know anyone who has leveled up who is a complete pessimist. It's okay to see the real in everything. It's okay to forecast what the challenges will be so that you can assess what you need to do to defeat those challenges – but to be a pessimist and to just see the worst in everything – that's not good for anybody. It's not good for yourself and it won't be good for your team.
Article continues below advertisement
Can you share details about your agency CREAM LABS and what your services entail?
CREAM LABS focuses on brand partnerships, creative direction, brand development, and talent management. I eventually realized that my career expanded past public relations since I am the one that is sourcing everyone from stylists, hair, makeup, brand partnerships, and so forth. I chose to create CREAM LABS so that I wouldn't box myself into public relations solely. I'm currently working with several brands right now and I'm helping them build out their lifestyle, their culture, and their message. I help to build co-branded products with other celebrities and influencers as well. CREAM LABS is essentially a venture that partners with talent and helps build brands from scratch in order to help them elevate.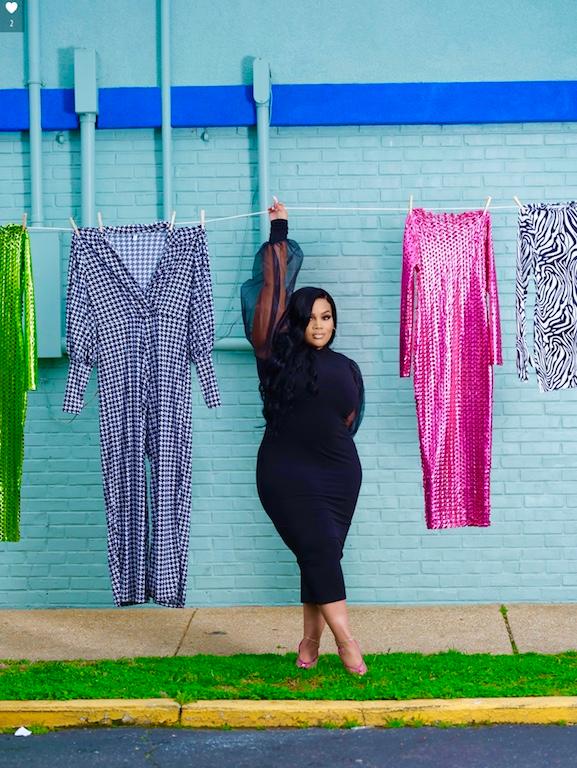 You created your fashion brand – Suite XVI. What inspired you to leap into fashion?
My first fashion experience was working alongside Kollin Carter and Cardi B to build out her collection with Fashion Nova, which was about 90% custom and it was sketches from scratch.
Article continues below advertisement
I felt like, wow, like I can really do this. Including the fact that I receive a lot of support on my Instagram page from a lot of women who are curvy and voluptuous with positive comments and feedback on how I dress myself. I realized that a lot of times they're asking me where I shop and I'm listing all of these different brands where I purchased these items. Eventually, I realized that if I'm able to have that type of influence, I should create my own brand that can eventually grow to be a place for women of all sizes. Now, Suite XVI is known for being an inclusive brand that has sizes S-3X.
You have stressed the importance of leaving a legacy and securing wealth for you, your son, and the generations to follow. Why is this important to you?
When I understood the importance of intellectual property and your ideas, that's money and that's value. Sometimes without even thinking, we give our ideas away for nothing. I've learned that you attain wealth by creating opportunities through residual income and royalties – which are your ideas that are creating income while you're asleep. Therefore, our children didn't ask to be here so it's our obligation to give them everything that they need to succeed, to be comfortable, and to have a vision of a secured future. That is my responsibility. When my son is 18, he should be able to say, "well these are my options because my mom left me these options", and that is valuable in itself… give your children options to choose from. Lastly, creating wealth is important for me because without wealth, there is no legacy – and the only thing to leave behind for your children is a legacy. The only way to obtain that wealth is by understanding the value of your intellectual property and understanding the value of having ownership.