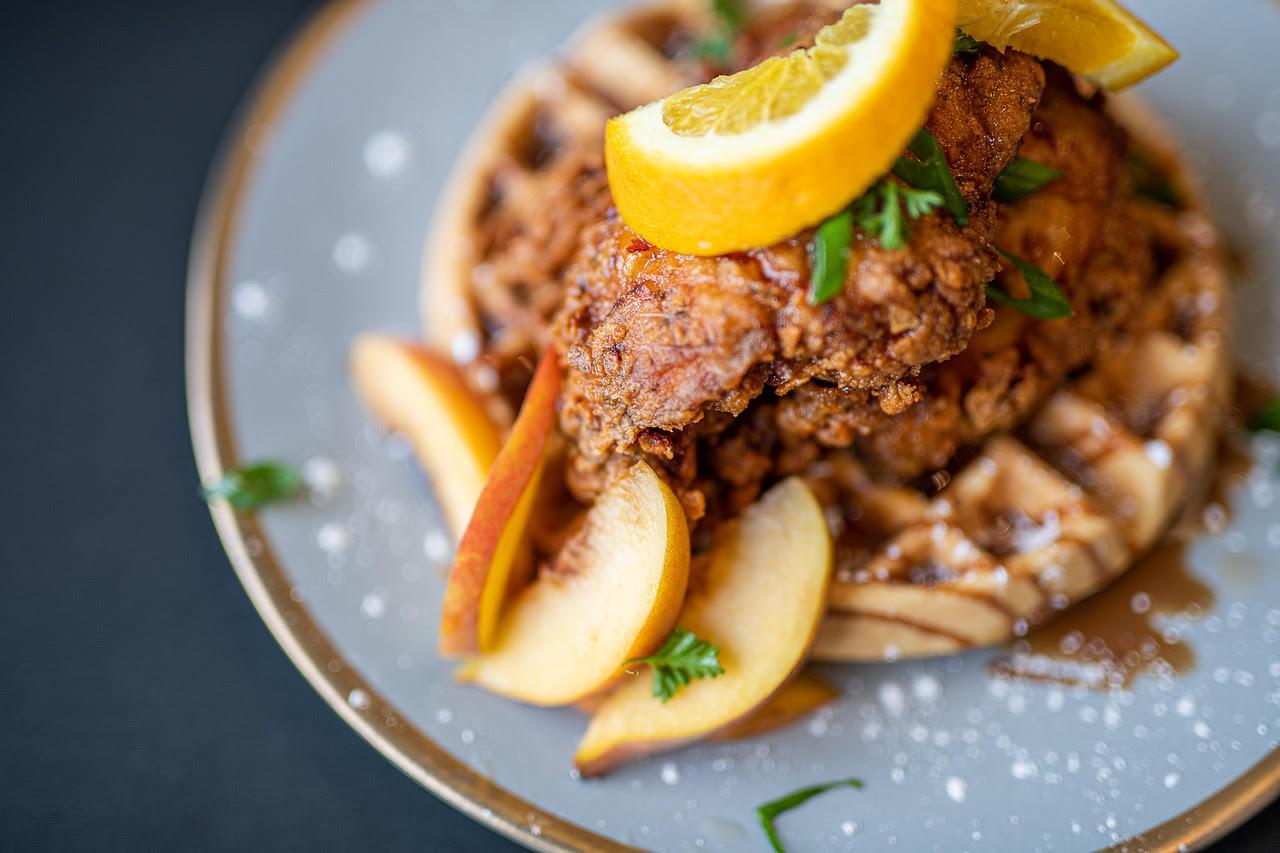 Chef Jeff Catering is a One-Stop-Shop with Jeffrey Morneau
Based in NYC, Jeffrey "Chef Jeff" Morneau is CEO at Chef Jeff Catering, a one-stop-shop offering cake design, event planning, and catering.

By Kirby Wright

Jun. 30 2021, Published 11:38 a.m. ET
NYC based Jeffrey "Chef Jeff" Morneau is the Executive Chef at Chef Jeff Catering. Chef Jeff Catering is a one-stop shop offering cake design, event mapping, large-scale event catering, and more. Most known for his delicious Haitian patties and elaborate events, he's worked with celebrities such as Teyana Taylor, Leslie Jones, Wyclef Jean, and more. However, before he was planning lavish events or baking for our favorite stars and influencers, he was simply a man with a vision that transformed into a lifestyle.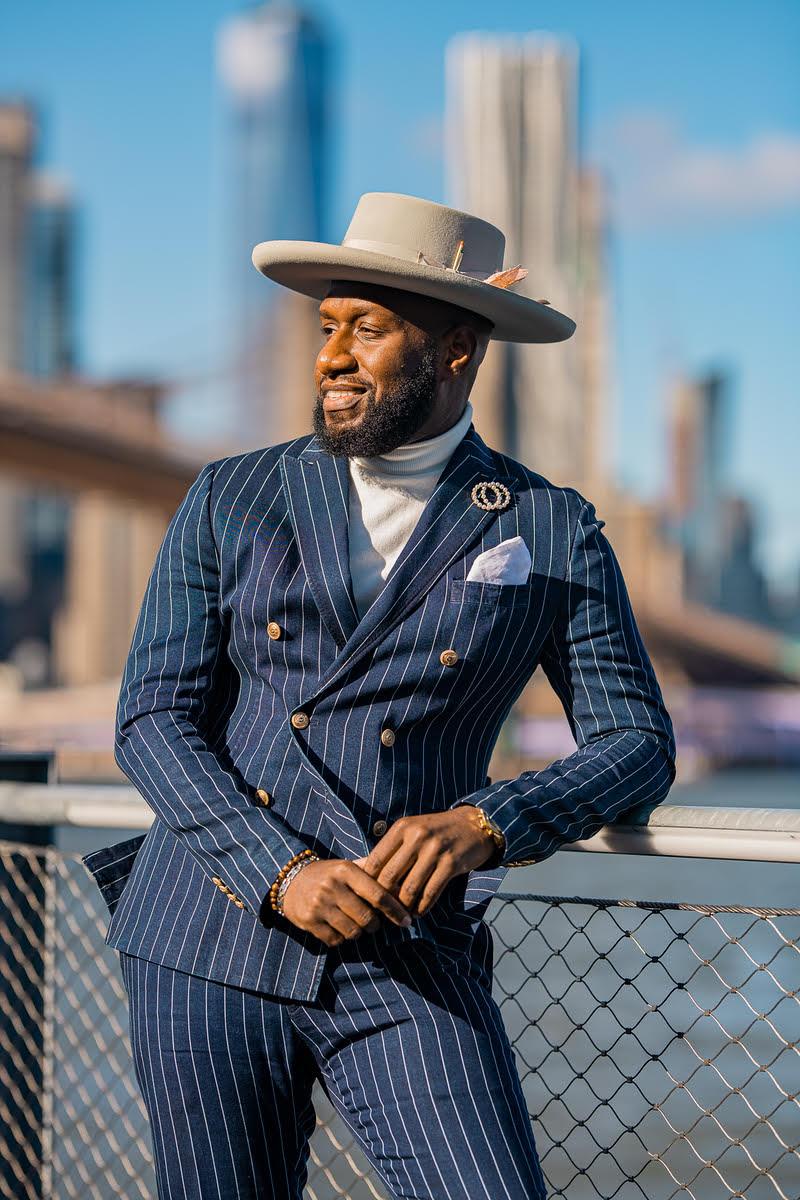 Check out our conversation with celebrity chef, Chef Jeff below.
Article continues below advertisement
BLEU: Tell me a little bit about yourself and walk me through your path within the industry.  
Okay so, I finished culinary school in 2006 and did a few internships before landing a super dope one with Pier 60 and the Lighthouse. Looking back, I didn't even understand budgets and financials. But now as a planner and a chef, I realize that I worked for a company that rents out venues at tens and thousands of dollars per event. I was on the inside of the kitchen catering, I didn't even know that the people I was cooking for were paying $200 to $250 per person. I'm learning that now, now that I'm doing the same kind of work. But It's crazy to know that I was amid such greatness because I was just doing what I love.
BLEU: Speaking of internships, I know working for different companies provides a sense of security. When did you know you wanted to become an entrepreneur? 
I'll never forget that date, it was April 2011. A chef was yelling at me for something I had nothing to do with. I was one year shy of my Bachelor's degree, and I just turned in my badge and kept it pushing. I have not clocked in for anybody except Chef Jeff since that day.
Article continues below advertisement
BLEU: Wow, that's amazing! Where do you think that drive comes from? Could it be your Haitian upbringing?  
It probably could come from that. West-Indian parents are strict and that rigorous upbringing makes little to no room for failure. Because failure would bring a butt-whopping, now ain't nobody gonna beat me up today, but you know (laughs). Also, pledging, being a member of Phi Beta Sigma Fraternity Incorporated, there were certain things I couldn't say no to. I had to get it done. Even if it was truly impossible, I had to make it possible. So in my business, I keep the same idea. If I don't know how to do something when a customer books a service, by the time the service needs to be rendered, I'll perform it with flying colors.
BLEU: Can you recall a time where you doubted your path or even just your skills? 
All the time. People see greatness for you before you see it for yourself. Every event when people say it's amazing, I'm like, I can do better. People doubt themselves because they know what they can give and bring, it's human nature.
Article continues below advertisement
BLEU: So how do you feel about the entrepreneurship wave? 
Ugh! (laughs). The thing about entrepreneurship is that social media has ruined it. Social media only shows the baked cake. It doesn't show you how to make it, the eggs you needed to make it, or how you had to learn the different kinds of butter that make the texture just right. The process is a lost art. I've been in my field since 2006, that's 15+ years. But no one sees that, they just see the large budgets and celebrities. They don't see that I was doing $500 events for 1,000 people, selling $35 cakes, or sometimes doing events completely for free because I loved it.
BLEU: When was the moment you knew you made it, that you had reached the next level? Can you tell me about a certain experience or celebrity client, perhaps?
I can't even pinpoint that because it happened so organically, and then it just started happening. I didn't plan on being a celebrity "anything." I don't introduce myself like that, it's not until people meet me and go on my page that they call me that. It's just love and passion for me. At the end of the day, no matter who I'm providing a service for, someone is going to see it so it has to be great.
Article continues below advertisement
BLEU: Finally, if someone wanted to follow in your footsteps. Let's say they want to be in the culinary world or event management. What advice or tips would you give to them? 
Be your authentic self. Whatever it is that you ever want to do, do it for you and not for anybody else. Don't look to anybody for gratification or satisfaction. Also, stay in your lane. Don't compare yourself to anyone else. At the end of the day, your gift is your gift and no one can rob you of that!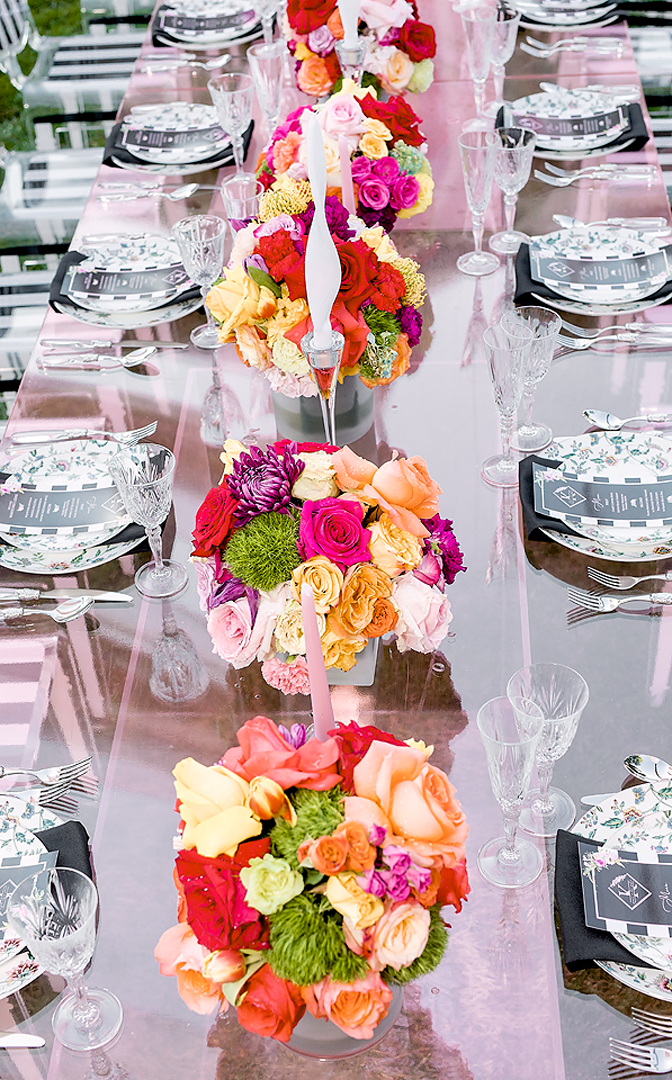 You can keep up with Chef Jeff on social media at @ChefJeffdidit or visit his website HERE