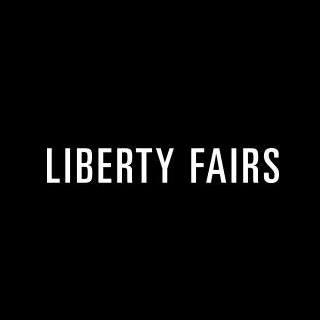 Liberty Fairs Takes Its Talent To Miami Beach
Liberty Fairs is the ultimate trade show event for newcomers on the fashion scene.

By Elysia Tanswell

Jul. 7 2021, Published 6:31 p.m. ET
Liberty Fairs is the ultimate trade show event for newcomers on the fashion scene.
Founded in 2013 by Sharifa Murdock and Sam Ben-Avraham, the tradeshow originally had a sole focus on emerging menswear brands. Since then it has taken place bi-annually in both New York and Las Vegas. The idea was inspired in part by the pair's previous experience in trade shows which were geared towards already established brands. They wanted to create an event for up-and-comers who did not have the resources to break into mainstream fashion. The mission of the event is to connect the talent with the buyers which it has done successfully for almost ten years.
However, things have been changing recently. The coronavirus pandemic saw the first-ever virtual Liberty Fairs show. The brand is expanding into womenswear. And there is a new face on the scene. Edwina Kulego was recently hired as Vice President of Liberty Fairs. Her role will encompass all facets of the business and play a key role in the future of the event.
With the next tradeshow taking place this weekend, July 10th-July 12th, in Miami Beach, we had a chance to catch up with both Shafria Murdock and Edwina Kulego about the fashion industry, the future of Liberty Fairs, and the impact they hope to have in the business of fashion.
SHARIFA (Founder)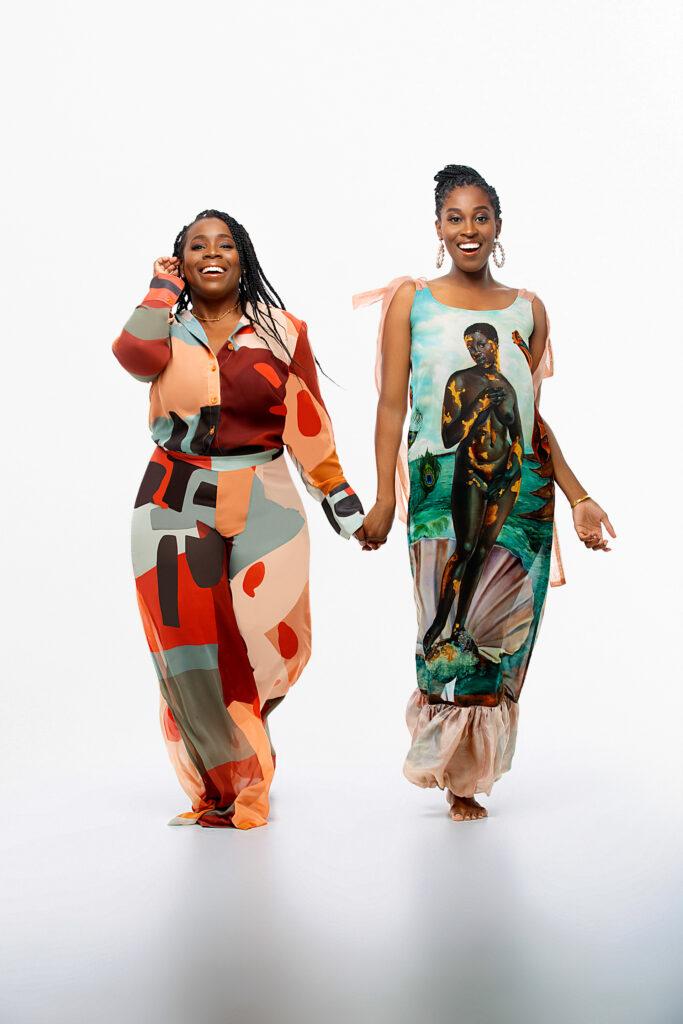 Article continues below advertisement
As the Co-owner and founder of Liberty Fairs, why did you find it important to share the stories and create opportunities for emerging brands to connect with retailers?
Untold stories cannot provoke thought or inspire a generation. I believe that it's imperative to be the launching pad for today's emerging designers and creators because if we don't, who will? It should be a shared responsibility in our industry but unfortunately, it isn't. Many times companies are overlooked because they're new and have limited access. At Liberty Fairs we aspire to be the leaders in the industry who give brands opportunities to showcase designs with other like-minded brands that we appreciate.
What is your process behind choosing a brand to represent?
My process behind brand selection is initially about learning their story and understanding their brand DNA. After that has been established, we find out what their desired brand adjacencies are as well as who they think they can compete with. We also inquire about the retail stores that they can see themselves being placed in. Design aesthetic, materials and social responsibility are also important components that we take into consideration before selecting each brand.
Article continues below advertisement
What was it that connected you to menswear?
My dad Don Cudjoe and my mentor Sam (Co-Founder of Liberty Fairs) connected me to menswear. They are two men that I highly respect and I've always felt that they had an intriguing sense of style and stability which drove me to want to be in that space in my career.
Relationships are keen in the fashion industry. What advice do you have for new brands on building beneficial relationships?
My biggest advice for new brands on building beneficial relationships is to be authentic and honest. It can take you far, especially in an industry like this. Our customers and community will attach themselves to a brand who they perceive is authentic and unique. The fashion industry is a competitive landscape, therefore I always promote originality as it's sustainable and has longevity.
Article continues below advertisement
Beyond creating opportunities for developing brands-how critical is it for you to create opportunities for women, specifically women of color, in fashion?
Creating opportunities for women is very critical to me because I was granted an opportunity years ago that I now want to pass down to other young women, especially women of color like myself. I understand the importance of sharing my knowledge and expertise in order to inspire and motivate future generations of fearless leaders.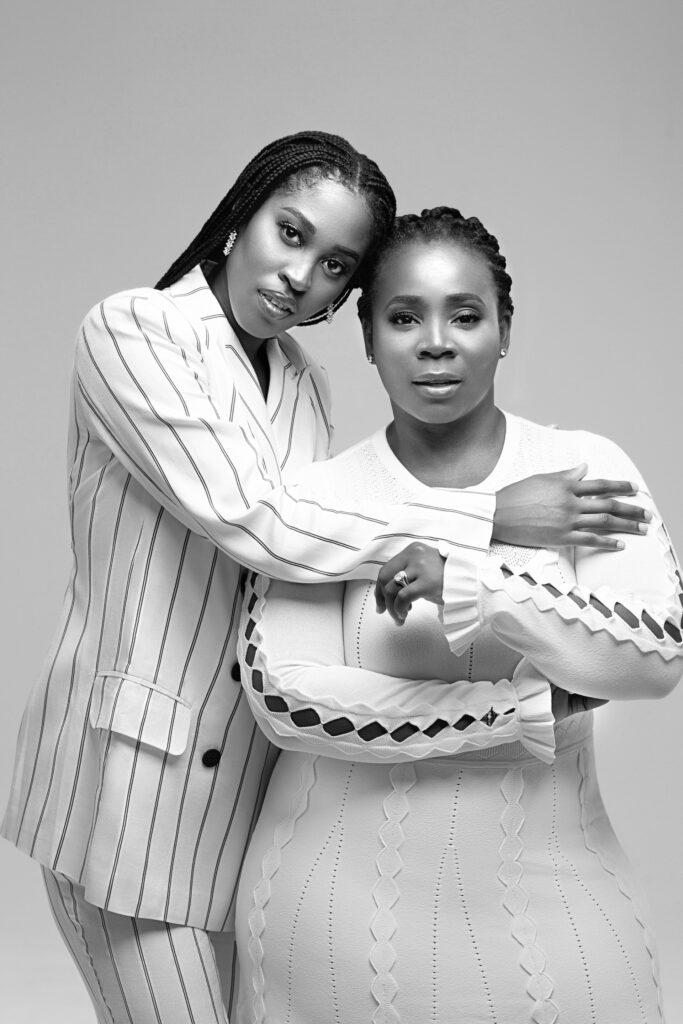 Article continues below advertisement
Edwina Kulego (Vice President)
With your new role as Vice President of Liberty Fairs-how do you plan on applying your past experiences to the new developing post-pandemic fashion and tradeshow industry? 
The pandemic has been a devastating challenge to many, however, one of the positives that came out of it was the ability to hit the reset button. Enabling us the opportunity to truly rethink and restructure our business model. The idle time we've had gave us a unique opportunity to take out a blank piece of paper and start afresh in a sense. My past experience has been deeply rooted in international business development, luckily for me, Liberty Fairs has always been a diverse and global space. Our goal is to continue to build with our incredible community of global creatives while implementing new initiatives and pathways for our customers to continue to scale in an impactful way.
Article continues below advertisement
Tradeshows have been a vital part of introducing new brands to potential buyers. With the current digital-driven world, how do you see emerging brands creating that same connection?
At Liberty Fairs, we are embracing the Omnichannel approach; realizing the importance of the authentic, in-person, touch and feel aspect of fashion while simultaneously adjusting to the digital world we now find ourselves in. As we look towards the future, Liberty will also be a hybrid show: we are offering options both on and offline to brands and retailers. One great thing about today's emerging brands is that most of them understand the importance of having a strong digital presence. Building strong connections to your customers and community online is one of the many keys to building a sustainable brand.
What is the mission behind "The Pavement at Liberty Fairs"?
We believe that representation matters and from our experience with launching emerging brands, we understand the challenges that they are faced with. One of the key challenges is visibility and not having a platform that can amplify their talents. Liberty has a long history of launching brands who are now well established and sold at top department and boutique stores worldwide. This season we felt compelled to double down on that commitment and introduce a new group of designers who we truly believe will soar in the industry. Supporting the BIPOC community is deeply rooted in our mission and we couldn't be more proud of this season's lineup of creatives. Despite the challenges that these incredibly talented designers face, they are still pushing through the pavement.
Two Black women at the helm of Menswear tradeshows is unprecedented. How do you feel being a part of such a revolutionary change in the world of fashion?
What a time to be alive! I feel proud to be able to contribute to the ever-evolving and inspiring industry of fashion. And the icing on the cake is that I am able to do it with a trailblazing woman that I call my sister and friend. I realize that this scenario is rare and I don't take it for granted. The position that I am in motivates me to continue to strive for diversity and representation for our generation to come. Laying a foundation that has its roots in fostering inclusivity, innovation and sustainability is what winning looks like to me.