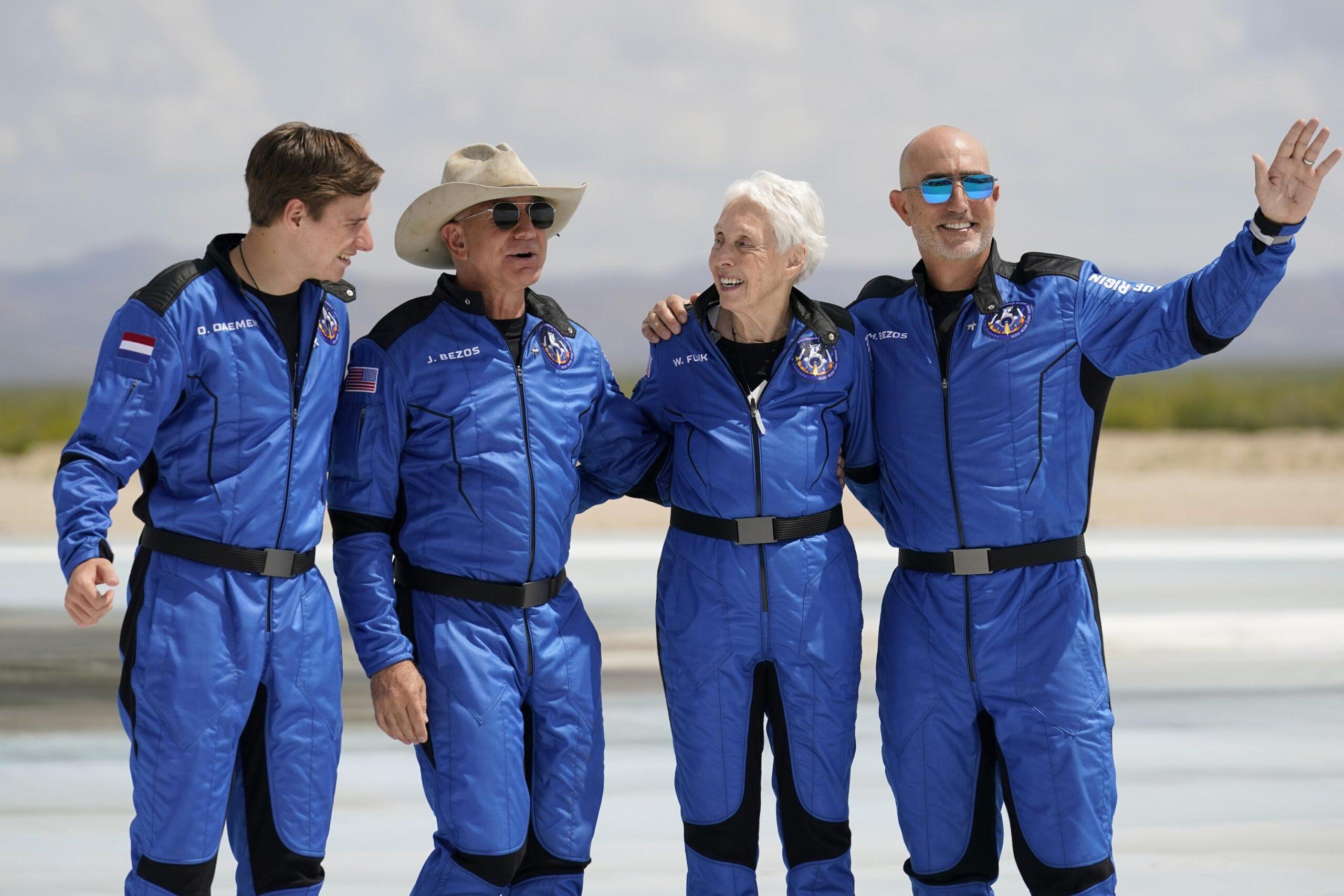 Jeff Bezos Reaches Space and Back in Less Than 15 Minutes
Blue Origin launched its first crewed mission on its rocket, New Shepard, July 20 to fly founder, Jeff Bezos, and three passengers to space and back.

By Taylor Edwards

Jul. 21 2021, Published 6:53 a.m. ET
Blue Origin successfully launched its first crewed mission on its rocket, New Shepard, July 20 to fly its billionaire founder and Amazon owner, Jeff Bezos, and three other passengers to suborbital space and back. Liftoff occurred about 9 AM EDT from Blue Origin's Launch Site One in West Texas sending Jeff, his brother Mark Bezos, Mercury 13 and female aviation pioneer, Wally Funk, and Oliver Daemen – marking both the oldest (Funk, 82) and the youngest (Daemen, 18) person to travel out of space.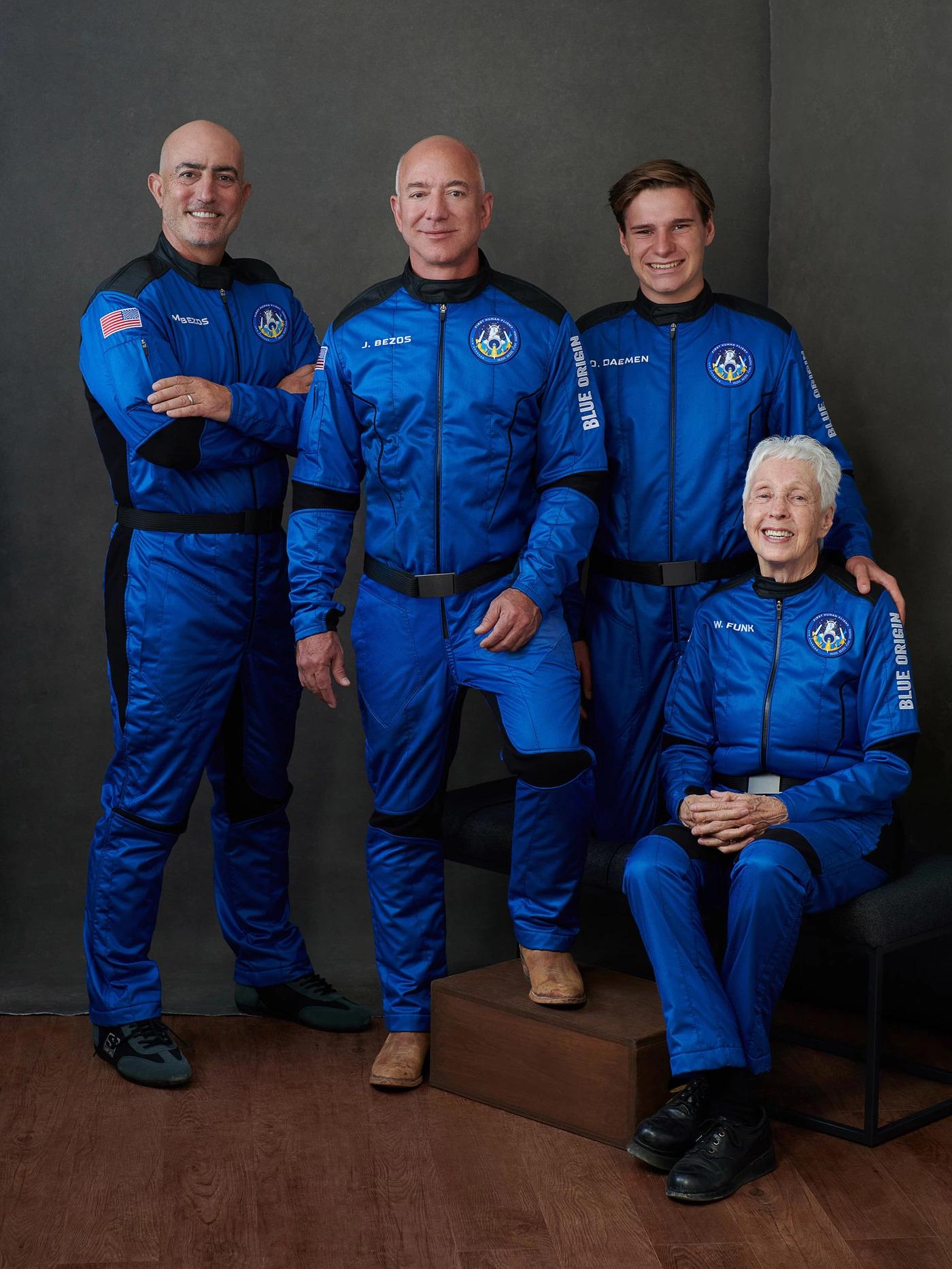 One of the last surviving members of a group of female pilots who were part of a test to see whether women were fit for space, Funk was initially set to travel back in 1961. The women passed many of the same tests as their male pilot counterparts, and they became known as the Mercury 13 – but NASAnever sent them to space.
As the billionaire race to space lingers on, Jeff Bezos and Richard Branson continue to rival for the fastest and furthest distance to the Kármán line; often referred to as the boundary of space. Bezos is the second billionaire this month to travel to space. Last week, Branson's rocket, SpaceShipTwo, hit a peak altitude of around 282,000 feet – higher than NASA's designated Earth-space boundary of 50 miles, but short of the Kármán line.
Article continues below advertisement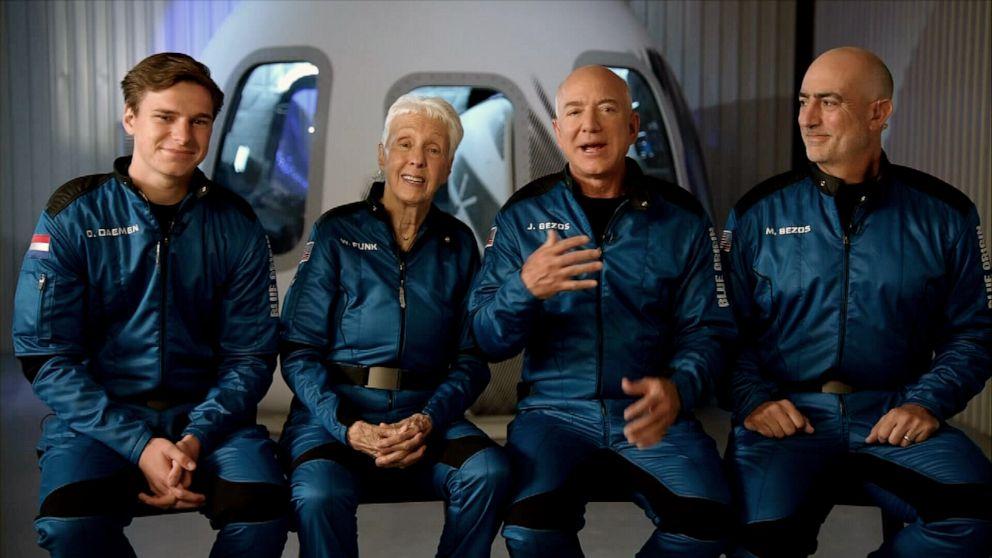 Surpassing the NASA mark, Branson's high, and the Kármán line, Jeff Bezos and crew extended 62 miles above Earth, reaching space and back in less than 15 minutes. Selecting July 20 with great intent, Bezos chose the 1969 anniversary of the day Neil Armstrong and Buzz Aldrin first landed on the moon.
Article continues below advertisement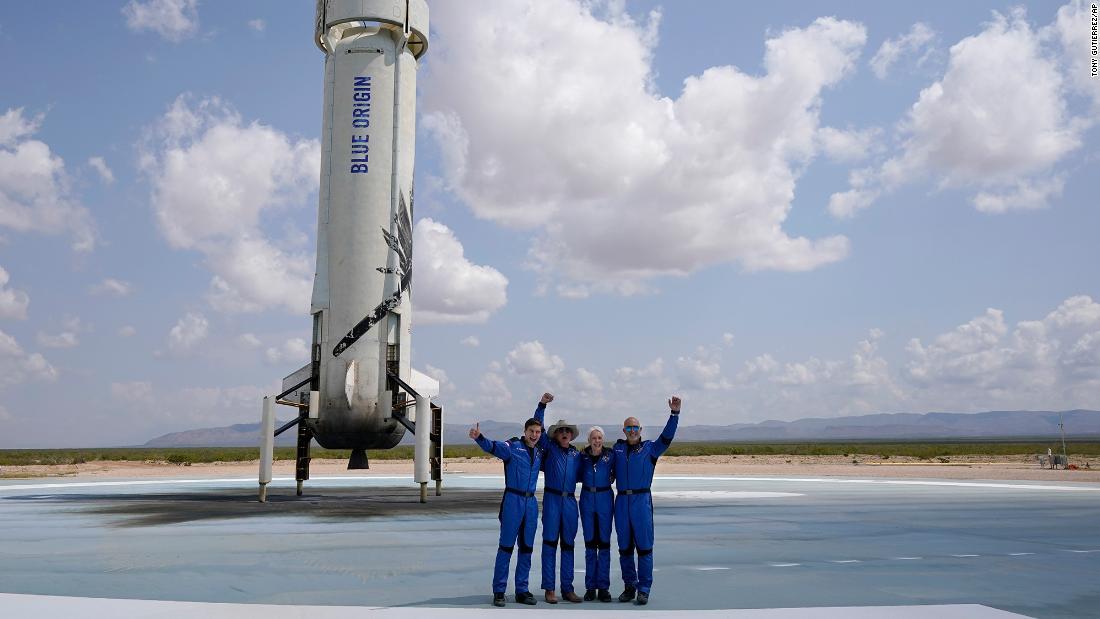 Upon landing, Bezos held a press conference where he announced a new philanthropic award, the Courage and Civility Award with two recipients receiving $100 million dollars each with no bureaucracy.
The start of a new space tourism era two more flights are scheduled for 2021 through Blue Origin.