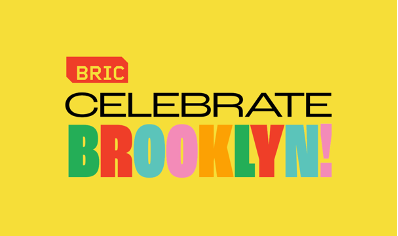 NIGHT TWO OF THE 43rd ANNUAL BRIC CELEBRATE BROOKLYN!
By Justin Wallace

Aug. 6 2021, Published 8:53 p.m. ET
NIGHT TWO OF THE 43rd ANNUAL BRIC CELEBRATE BROOKLYN! FESTIVAL PRESENTED MOVIE NIGHT: WATTSTAX WITH A PERFORMANCE BY GRAMMY-NOMINATED TRUMPETER THEO CROKER.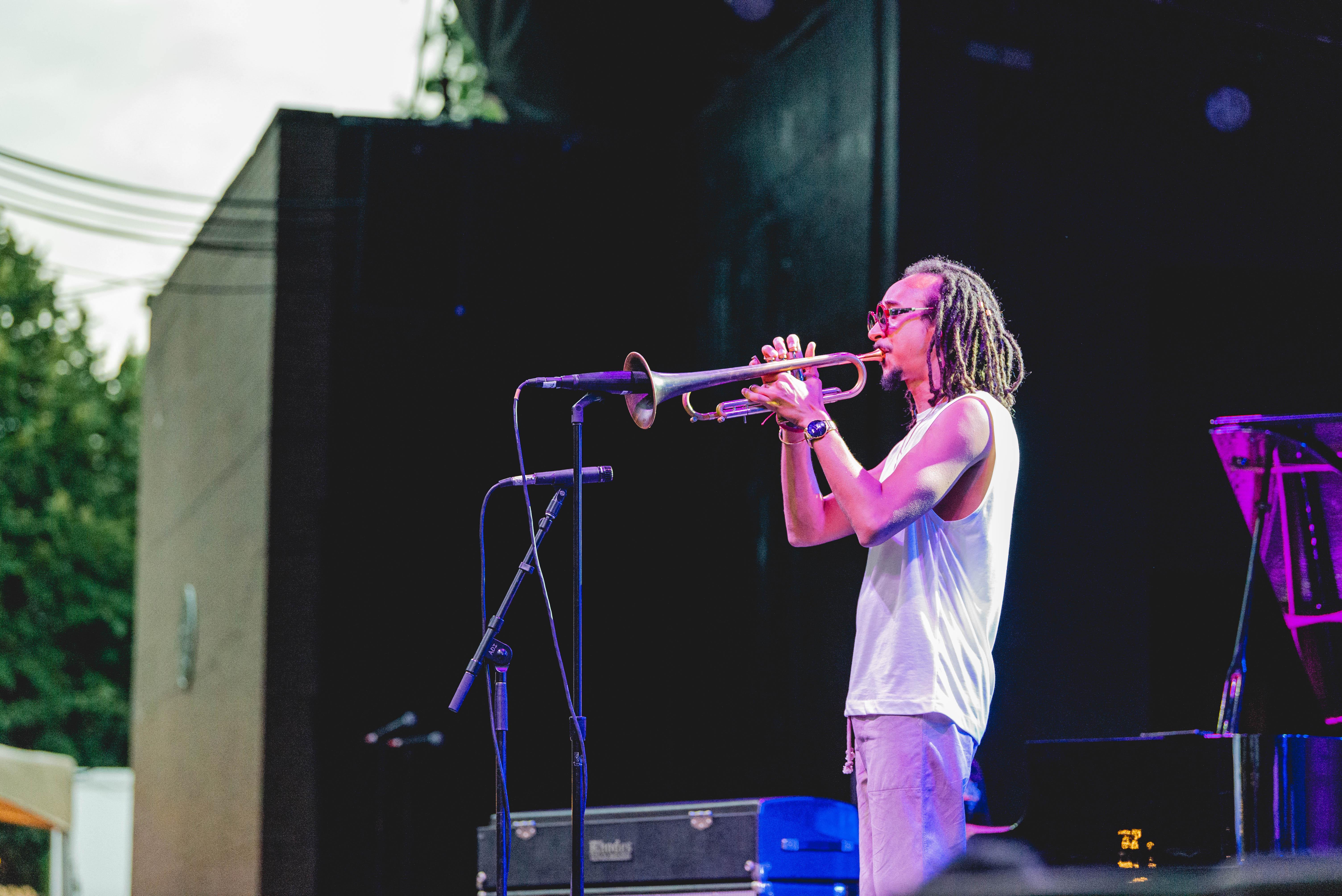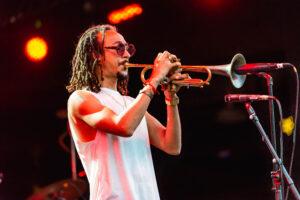 Article continues below advertisement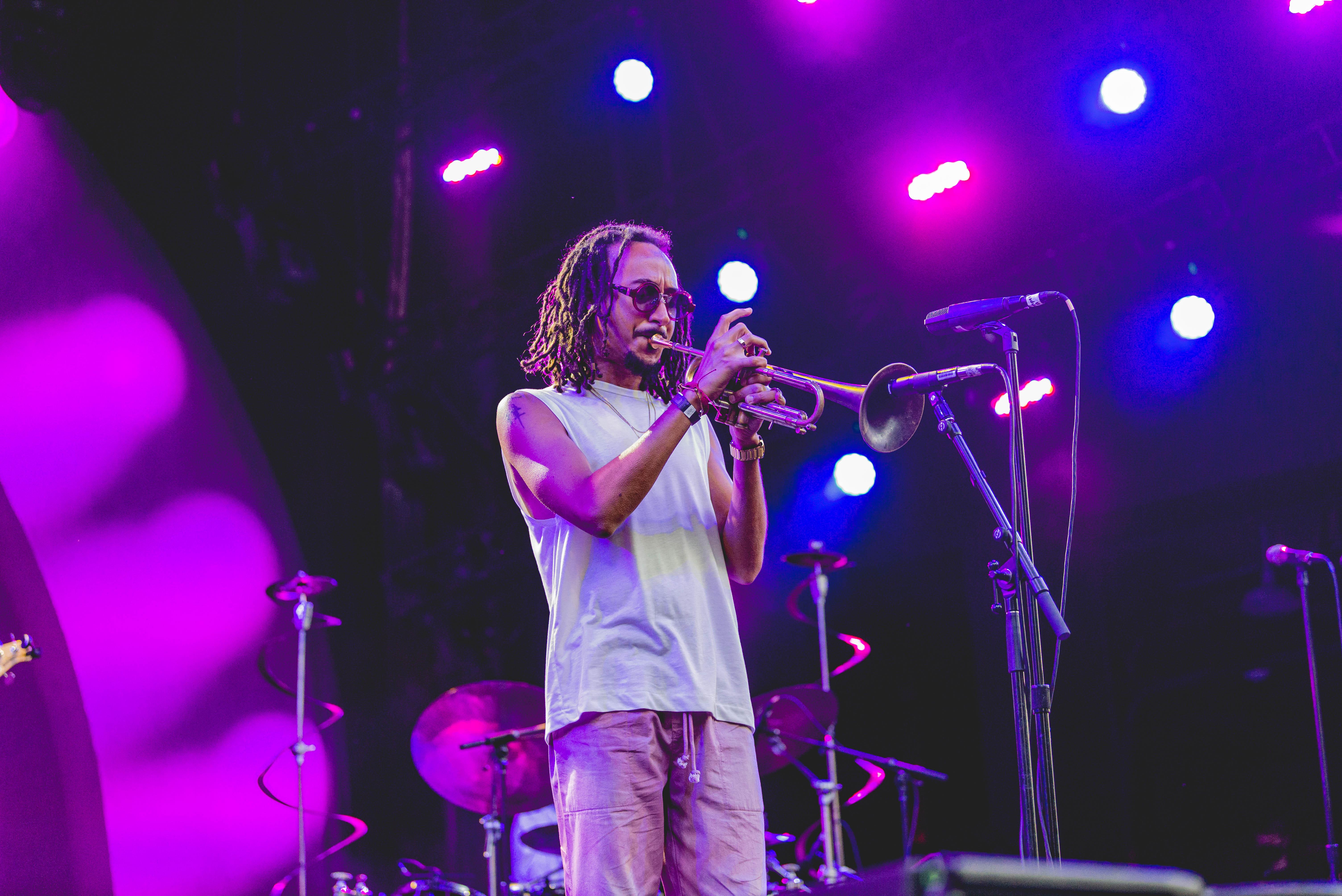 Last night, BRIC, the Brooklyn-based leading arts and media institution, continued with the second night of performances at the 43rd annual BRIC Celebrate Brooklyn! Festival series, after officially returning to live, in-person performances last week.
Article continues below advertisement
The evening commenced with opening remarks from Executive Producer of Celebrate Brooklyn! Lia Camille Crockett, before introducing LA-based, Grammy-nominated trumpeter, composer, and artist Theo Croker. Theo surprised the audience and announced his new album BLK2LIFE|| A FUTURE PAST, his first one since Star People Nation, which earned him a Grammy-nomination, would be available for pre-order starting August 7th and released on September 24th. Theo gave the crowd awell-crafted set of compositions, showcasing his funk-soul jazz style with songs off his newly announced album including: "Soul Call Vibrate," "No More Maybe," groove-oriented hip-hop track "Imperishable Star," "Where Will You Go," "Hero Stomp," which Theo noted is one of his favorite songs, before leaving the crowd with "It's Gonna Be Alright." After his set, Theo debuted his music video for his new song "STATE OF THE UNION 444," featuring Wylef Jean.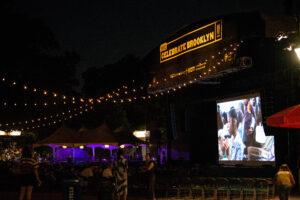 Article continues below advertisement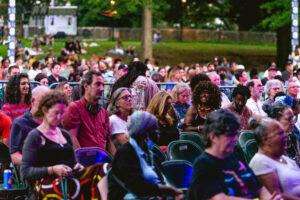 Following the high energy jazz music set, the 1973 documentary film Wattstax, was shown on the stage projection screen for BRIC Celebrate Brooklyn! Festival's first movie night of the season. Wattstax, directed by Mel Stuart, follows the 1972 Watts Summer Festival, founded to commemorate the Watts Riots of 1965. The film features performances by Stax Records' R&B, gospel, soul, and jazz greats, including Albert King, Kim Weston, the Staple Singers, Issac Hayes, and commentary by Richard Pryor. Wattstax not only captured a celebration of Black music, but a movement as well (LA Times). The profound, historic and cultural significance of Wattstax led to many accolades, including a Golden Globe nomination and induction into the National Film Registry.
The Festival season will continue with upcoming performances by The Roots, Wizkid, D-Nice with Special Guests, Glass Animals, Skip Marley, Vijay Iyer, Rita Indiana, Mr. Eazi, Trombone Shorty, Junglepussy, Buffy Sainte-Marie, Yaeji, and more!