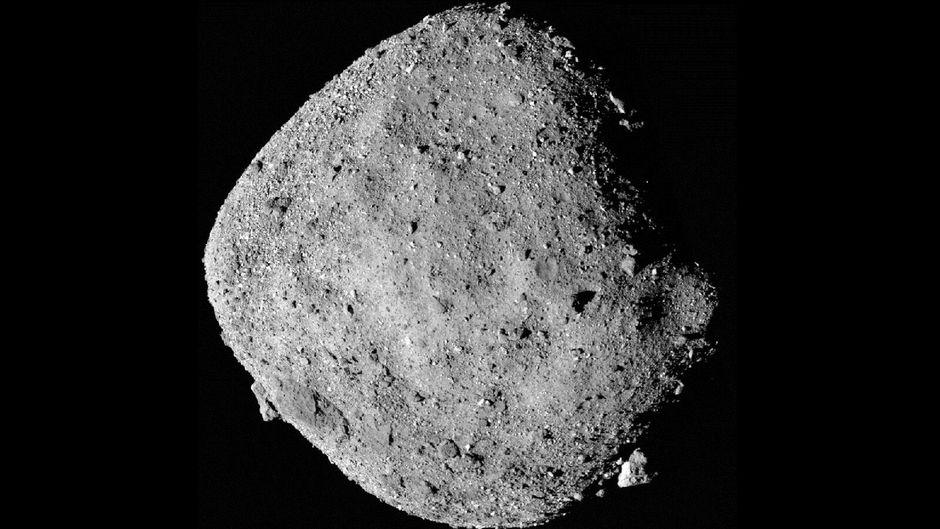 What is Asteroid Bennu and Should We Be Scared
Asteriod Bennu is the name given to an asteroid that NASA has been tracking. It may or may not be on course for earth, but don't panic just yet.

By Elysia Tanswell

Aug. 18 2021, Published 1:02 p.m. ET
Asteroid Bennu is the name given to an asteroid that NASA has been tracking. It may or may not be on course for earth, but don't panic just yet.
Bennu was first discovered in 1999, and being that it is 500 meters in diameter, NASA has been watching it closely ever since. It is in the news again this week because scientists published an updated estimate related to its trajectory, i.e. how likely it is to hit us. Originally the odds were a probability of 1 in 2,700. They have now gone up. To 1 in 1,750 ( or 0.06%). That's also the odds of it hitting before the year 2,300. It is also one of the two asteroids the most likely to hit. So everyone take a breather.
The increase in probability itself may not even be the biggest cause for concern, as it is in part due to the fact that NASA is getting much better at understanding and predicting the activity of potential hazards.
"I'm not any more concerned about Bennu than I was before," Davide Farnocchia of NASA's Center for Near-Earth Object Studies (Cneos) told reporters "The impact probability remains small."
Although the year 2135 caused concerns for Bennu, the collision is unlikely.
That's the year Bennu is expected to come closer to Earth than the moon. According to scientists, it will happen in the month of September.
Farnocchia explained that now they do not see any threat of a collision during the close pass. However, prior to Osiris-Rex (the mission tracking Bennu and others), there was uncertainty about how some effects, like our planet's gravity, could alter Bennu's path, perhaps making a later impact more likely.
All in all, NASA is very confident that there's nothing to worry about up to 2135. And pretty confident that the earth will avoid getting hit until at least 2300. And they're getting very good at predicting this kind of thing.