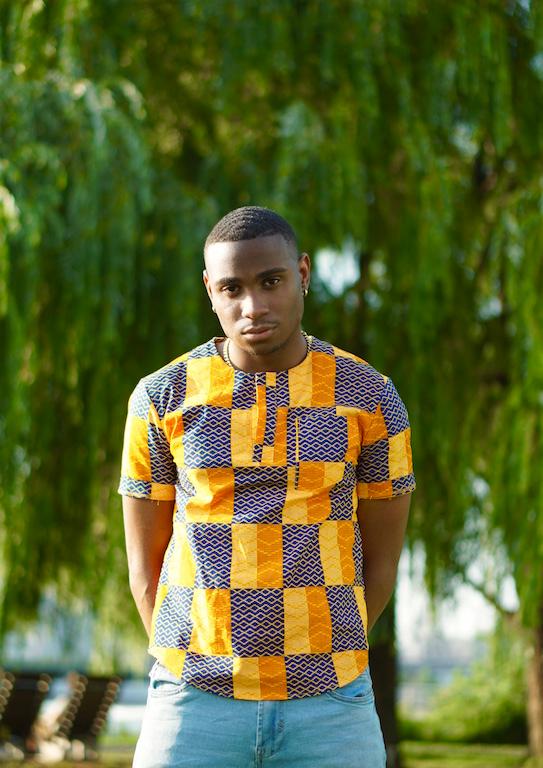 Executive Producer Jordan E. Cooper Puts the NEW in New Normal with his sitcom The Ms. Pat Show
Jordan E. Cooper talks starting in the industry as a new creative, his BET sitcom The Ms. Pat Show debut, working with Lee Daniels, and more.

By Reginald

Aug. 26 2021, Published 12:35 a.m. ET
Jordan E. Cooper talks starting in the industry as anew creative, his BET sitcom The Ms.Pat Showdebut, working with LeeDaniels, and more.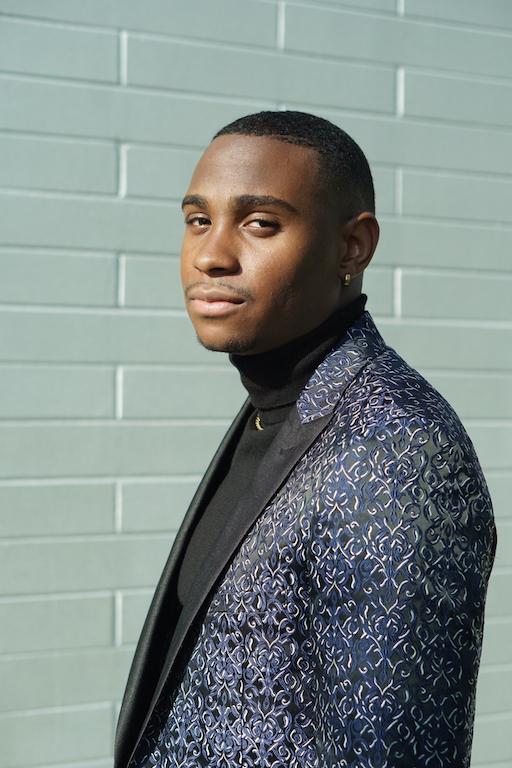 Photography by Hoshi Joell
Times have changed and so have American sitcoms. Television has evolvedtremendously and it takes the courage of producers and directors to push the boundaries.
Article continues below advertisement
This is why we need Executive Producers like Jordan E. Cooper who is masteringhis craft one scene at a time.
The OBIE Award-winning playwright and performer who was most recentlychosen to be one of OUT Magazine's "Entertainer of The Year" is living up to his profile and raising the standards while doing so.
Last year, he starred in a sold-out run of his play Ain't No Mo' which was a NewYork Times Critics Pick. In addition, the Twenty-six-year-old director and playwright created a pandemic-centered short film called Mama Got A Cough thathas been featured in National Geographic and was named 'Best Of 2020' by The New York Times. He was also featured on the final season of FX's POSE as "MCTyrone".
When asked where it all started, "In my mom's living room," says Cooper. "I used to cut up my dad's work uniform and my mom's weaves and put on plays in the backyard. Then I started to do plays after church on Sunday's and those grew. From there I started working at local theatre concessions and during that time, I was in high school which is when I started paying for venues downtown for my plays."
Article continues below advertisement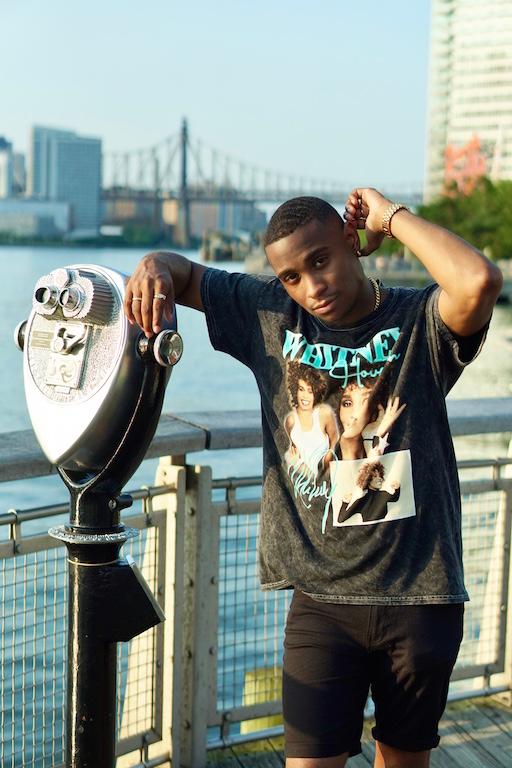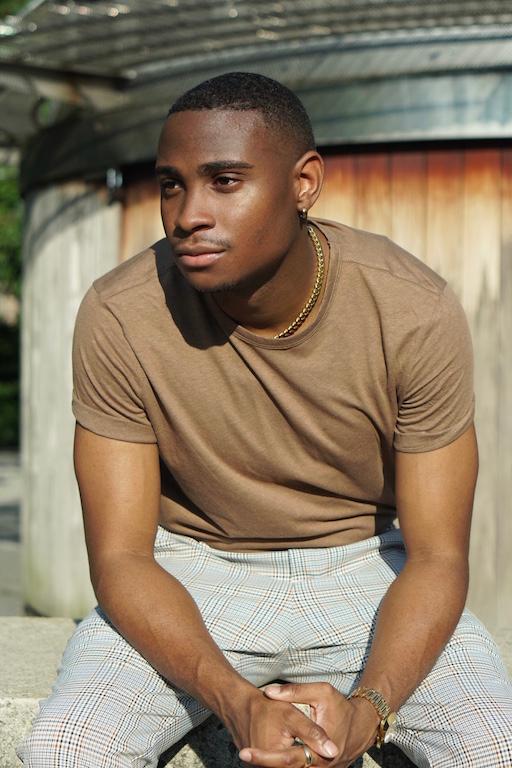 Article continues below advertisement
Photography by Hoshi Joell
Soon after, Cooper had an amazing run with his Off-Broadway play, Ain't No Mo'which then ended up in the hands of film director and producer Lee Daniels.
Ain't No Mo' came about during the summer of 2016 after Philando Castile and Alton Sterling were murdered. I started to think of conversations I was having with white people who mentioned Obama is President (at the time) and racism isn't a thing anymore," says Cooper. "I took that and made the first scene of Ain't No Mo', what happens if all black people in America got a plane ticket to Africa and if you don't go, you will stay and turn into a privileged white man".
While working with Cooper, Daniels praised the young playwright saying he reminded him of what he is but if he were freer. From that point, Cooper says Daniels has supported him in every way possible by becoming a producer of Ain't No Mo' and now working on getting the show to Broadway.
Article continues below advertisement
Cooper's latest short film Mama Got A Cough has been described as extremelyfunny, and an honest depiction of Black families during the pandemic. With anexcellent cast starring, one actress who stood out was legend herself, JuanitaJennings.
Article continues below advertisement
When asked about his perspective of Mama Got A Cough, Cooper says, "Thiscame about at the very beginning of the pandemic and we thought the world wasending. I wanted to be creative and I came across an article in the Washington Postabout families who were saying goodbye virtually to matriarchs in the hospitalwith covid. I heard these characters in my head and wrote them down. My friendDanielle Brooks was first on board. Everyone recorded themselves from Zoom andI directed the entire short film via Facetime, to allow me not to be in the shot whilerecording.
Cooper is currently the executive producer of The Ms. Pat Show, an R-Rated 'oldschool sitcom he created for BET+. The show is based on the life of stand-upcomedian and former convicted felon Patricia Williams and premiered on August 12.
As a noted fan of old school sitcoms like The Jefferson's, Good Times, and All In The Family, Cooper says, "The Ms. Pat Show is all of those with a twist. I wantedto create it as if Archie Bunker was a black woman."
Daniels asked Cooper to read Williams' memoir Rabbit: The Autobiography of Ms. Pat and come back to him with ideas. Those ideas flourished into The Ms. PatShow.
"Pat called saying that Lee was trying to get me in at FOX but they are not taking him seriously because I was in college. So, Pat suggested that I write the pilot and she would give it to them. If they liked it she would tell them it was me and if they did not like it, she would tell them it was her," Cooper says.
Article continues below advertisement
Cooper wrote the pilot in a week and handed it over to Pat who then gave it to Daniels. Daniels took it to FOX and they asked him who wrote it? Daniels responded, "it was that kid you did not want to hire," and from then on, the job was Cooper's.
"Lee has trusted me so much with this show. He has been so much of an advocate. He lets me go. He lets me think and be. He just gets it. It's been a long time getting this show aired. I wrote this in 2018 my senior year of college and we shot it in 2019 and we were just now giving people a chance to see all 10 episodes," Cooper says. "This will almost be unfiltered and relatable. We are breaking loose of all the shackles."
Watch The Ms. Pat Show, on BET+.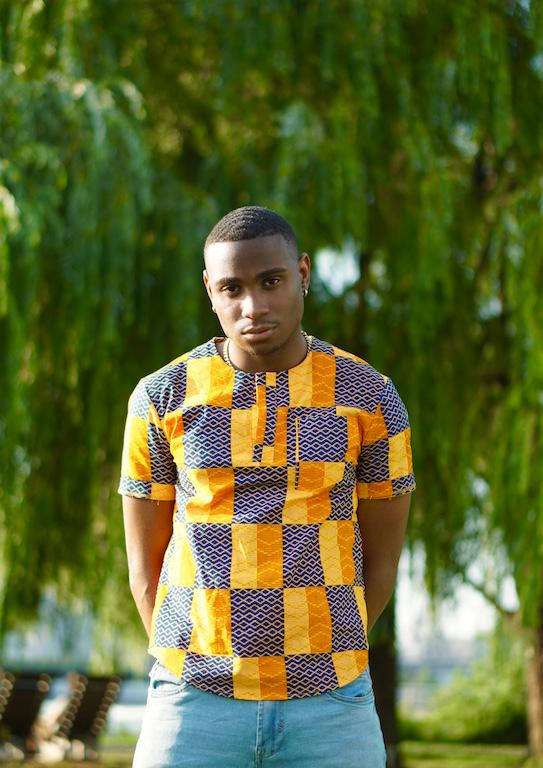 Article continues below advertisement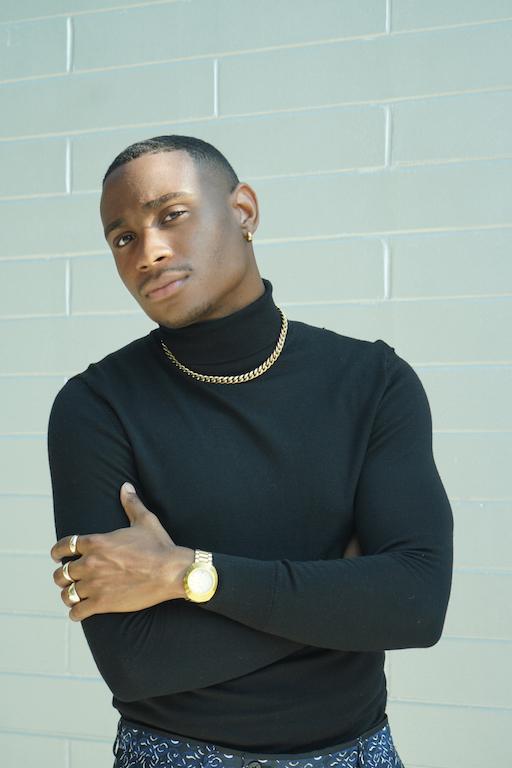 Photography by Hoshi Joell