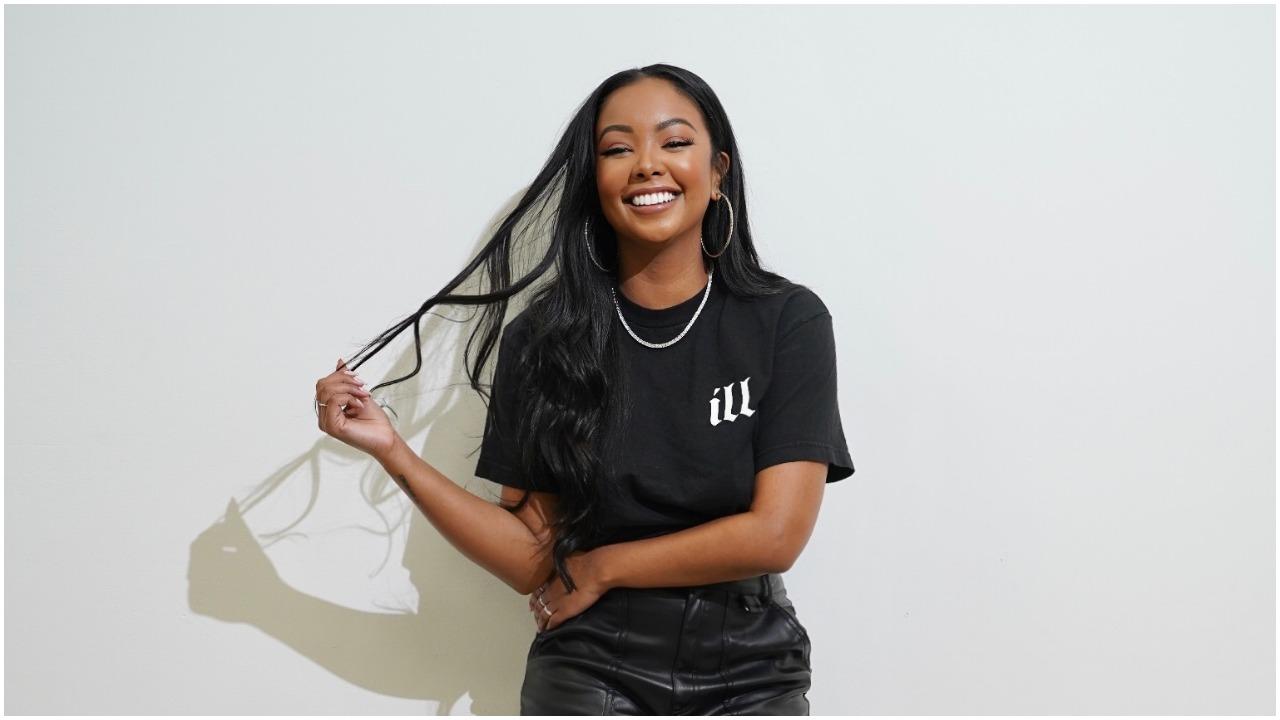 Katrina Jo Launches Platform To Secure Funding For BIPOC Business Owners
The first 5 years of any start-up are the hardest, but entrepreneur Katrina Jo has launched her digital platform to prove that theory wrong!

By Ebony Allison

Sep. 1 2021, Published 3:52 p.m. ET
They say the first 5 years of any start-up are the hardest, but entrepreneur Katrina Jo has officially launched her digital platform, KatrinaJo.com, to prove that it doesn't have to be!
Yes, we all know that securing funding for your passion project can be a vital and vicious task in the process of pitching…but with the right help and guidance, this undertaking can be easier than many think.
Carrying more than 10 years of experience, Katrina Jo has approved and denied millions in funding for commercial brands. With a resume adorned with high-profile brands from Hennessy to Reebok and many others, it's safe to say that Ms. Jo is no stranger to securing the bag!
Being a behind-the-scenes decision maker has given Katrina an unsought advantage and now the #GirlBoss is using this to level out the playing field for many overlooked businesses. After years of watching great business ideas rejected for funding, she's decided to take things into her own hands. With the launch of Katrinajo.com, the marketing expert is extending her years of knowledge to aspiring and current business owners with the sole purpose of seeing everyone WIN!
Katrina had a chance to chat with us here at BLEU to discuss her latest business venture and how she plans on helping BIPOC business owners see GREEN!
BLEU: Prior to becoming the Girl Boss you are today…tell us your back story. Where did it all start for you? 
Katrina Jo: I am first and foremost a dancer. I started at the age of three and grew up at a ballet academy which then led me into the professional world as a dancer and onto pro dance teams in the NFL and NBA. From my years of experience as a professional dancer, I started my first company back in 2010 which propelled me into the Events and Entertainment Marketing World. From there, I started working with and working for major brands such as Hennessy Black, Reebok, Grand Marnier, Moët Hennessy, started 2 other companies and also joined a Board here in Los Angeles to help express my passion for philanthropy.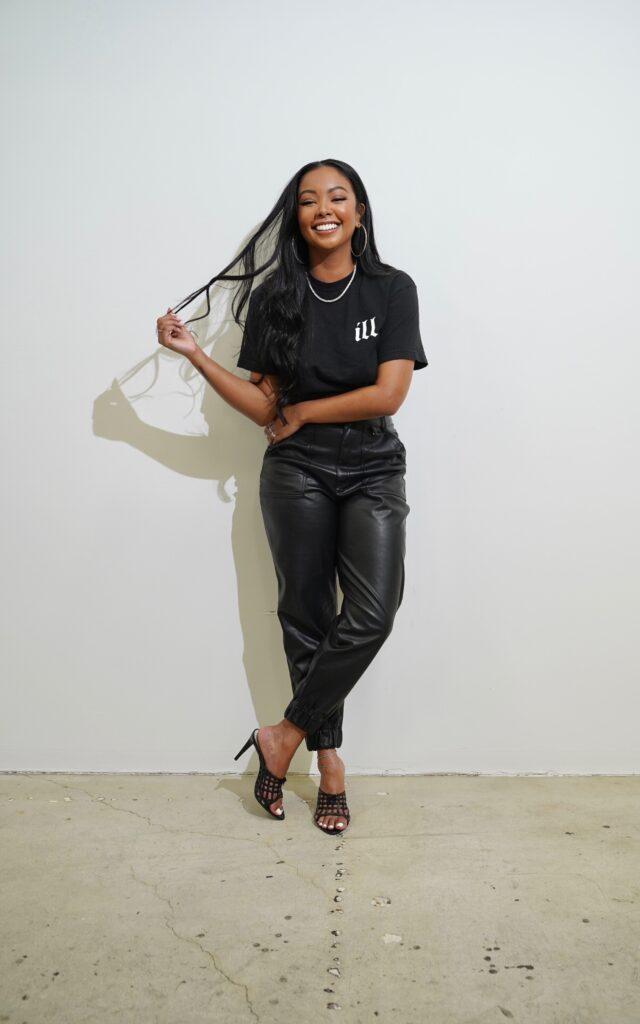 Article continues below advertisement
BLEU: With all of your experiences in the entertainment industry, what sparked your interest in helping businesses secure funds? 
Katrina Jo: Through my years of working with major brands, I've probably reviewed thousands of pitch decks and I would always get so sad or disappointed when someone I knew or someone I didn't know who had an amazing idea, or event, or cause to support get denied monetary support just because their pitch deck wasn't sent in on time, wasn't done right or didn't include enough of the key information for a brand to partner with. It would always get me lost in my thoughts remembering that I personally was never actually taught how to create a successful pitch deck. I was just told that I needed to produce one and I thankfully, I learned over years through trial and error with some of the best companies in the world. Then my thoughts would continue onto – "Is there really nothing out there to teach people this?" Or "I wonder how many of my peers really know how to create a successful pitch deck?".
I wanted to see my people WIN and I just felt that this was a way for me to use the knowledge I've gained over the years to help others take their brand and ideas to the next level. There is always enough room at the table for all of us to eat, so this is one way that I can help you pull up a chair.
Article continues below advertisement
BLEU: Without giving away too much, can you talk about the biggest problem you see when you're reviewing pitch decks from brands? 
Katrina Jo: One of the biggest problems I see when reviewing pitch decks is that like most people – we like to keep what's important to us close, so we don't like to disclose too much information. And, I understand being protective of your brand when sending out blind emails but there are key points that every pitch deck should include to at least start the conversation when partnering with any other brand or when asking for monetary support. Remember, the pitch deck usually doesn't seal the deal. You want it to cover just enough information to open the conversation about the deal.
Sometimes people overshare when you have to remember that, like a commercial, you have your audience's attention for a specific amount of time. Think of the pitch deck as the opening teaser and share what's most important.
Article continues below advertisement
Outside of creating the pitch deck itself, does your company help the client to build lasting relationships with potential investors?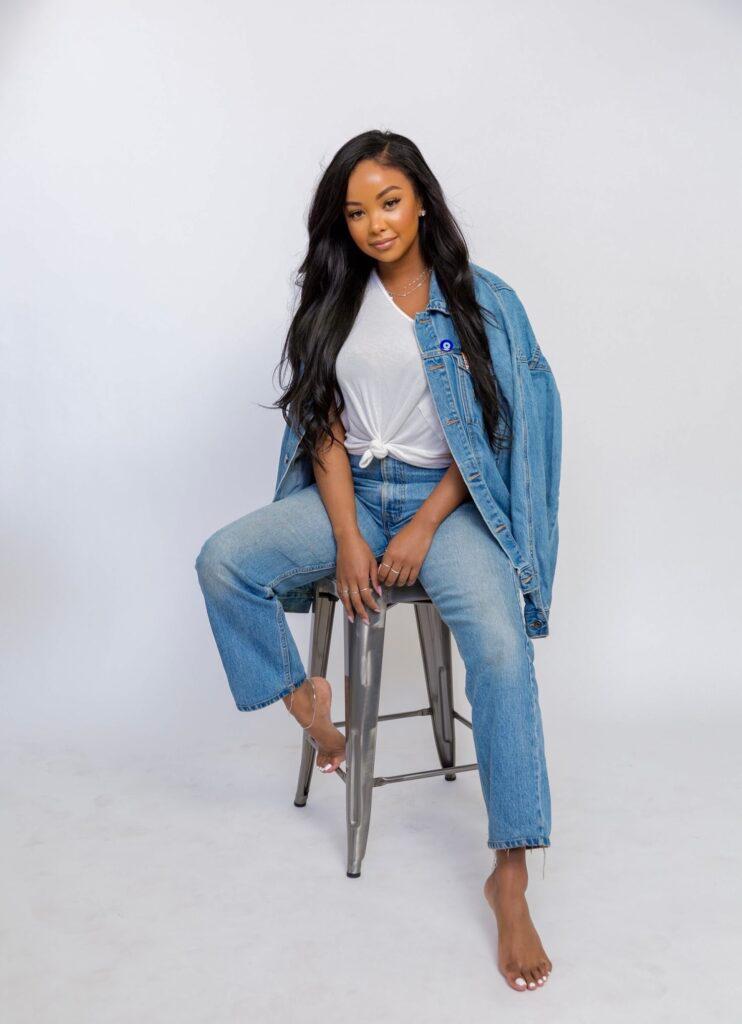 Through the pitch deck program, I do offer 1 on 1 sessions where they can ask me for feedback on their pitch decks, pick my brain, or even tips on the next steps like – building lasting relationships with potential investors. I've always believed that relationships are everything and I am a product of years and years of building long-lasting business relationships. Your network is your net worth.
Many new companies feel they don't have a large enough audience/reach to secure large amounts of funding…what are your thoughts on this? Do you believe it's easier to secure funding when you're a larger brand, or do you feel it all comes down to the deck? 
The deck is definitely important, but I also truly believe the times are changing in the world today. Don't be afraid to reach out to secure large amounts of funding even if you don't have a large audience. Brands actually love being the first to collaborate with something new, fresh and amazing. So, if you are new and small… go for it! Brands are looking for the messaging behind brands – what does it stand for, who and what lives are they impacting, what is the growth potential in the collaboration, etc.
There are so many new Black-owned businesses starting every day, however, some fail to achieve longevity due to not being funded. How do you hope to change this narrative with your new business venture? 
As a multi-cultural woman of color, I plan to do my whole part in changing this narrative. Each one, teach one. I want to share my knowledge and experience with other entrepreneurs and business owners like myself to help get them the information, resources and funding they need. They say the first 5 years of any start-up are the hardest, but it doesn't have to be! There is so much out there for each of us to attain. We sometimes just need to be taught how to get it or at least, pointed in the right direction. With my pitch deck platform and materials, you can hold on to them and use them for any brand and any idea. Whether you're pitching tomorrow or 2 years from now, the information and materials will still be beneficial to you and your business. Aside from the materials, with my 1 on 1 sessions, I'm also open to building mentoring relationships with people and helping them thrive throughout their journey and business ventures.