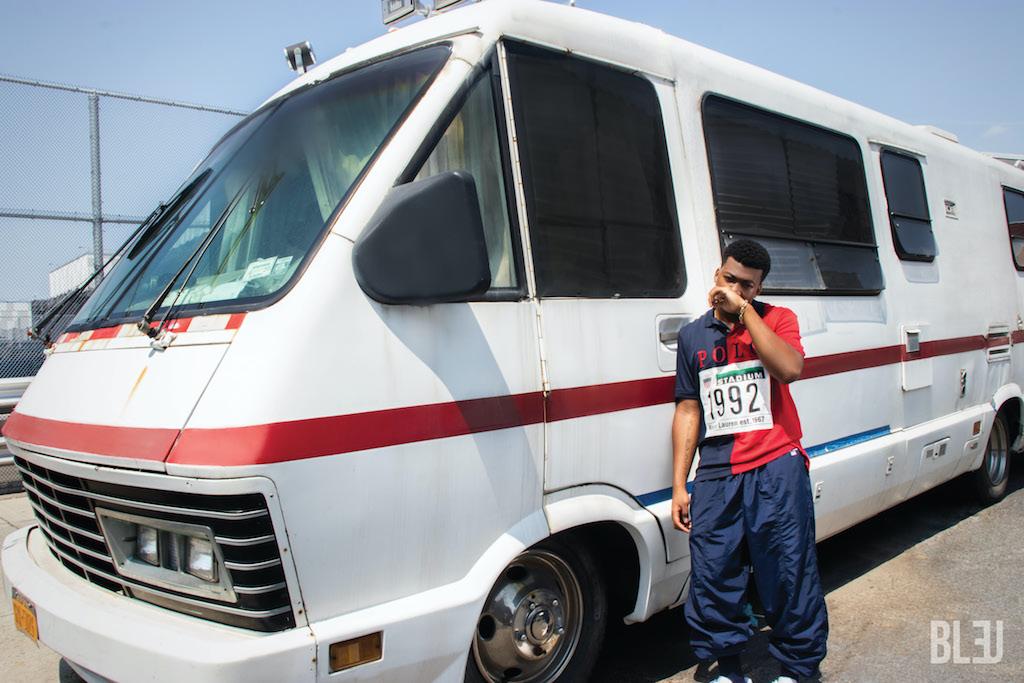 MeKai Curtis: Hollywood's Newest 'Power' Player Is 'Raising' The Bar
MeKai Curtis reveals how he prepared for 'Raising Kanan,' the power of life in the tongue, and pivoting away from being a Disney actor.

By D'Shonda Brown

Sep. 15 2021, Published 12:27 p.m. ET
The actor reveals how he prepared for Raising Kanan, the power of life in the tongue, and pivoting away from being a Disney actor.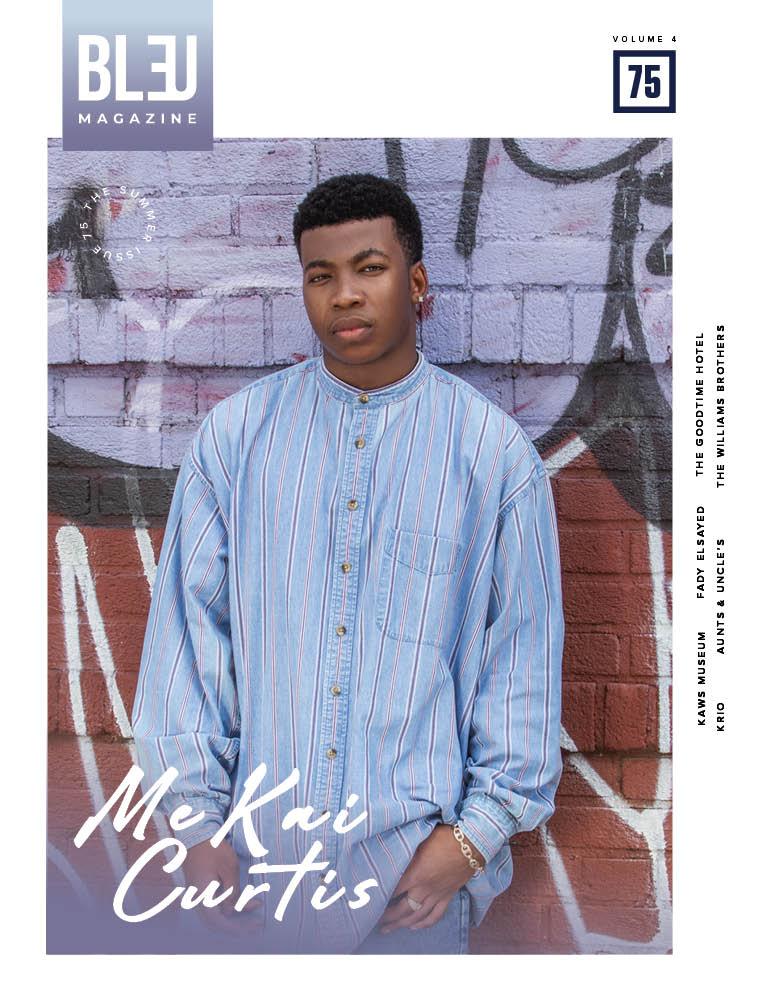 Photography by Antonio Jefferson
Fashion Styling by Darryl Glover @ The Wall Group
Fashion Assistance by Paris Warren & Daryl Sargeant
Article continues below advertisement
"I'm healthy, I'm alive. I got to wake up today, so that's the biggest part right there, I'm grateful. I'm very comfortable right now," MeKai Curtis said during our mental health check-in before the interview really kicked off. Wearing a fitted Yankees cap and graphic Dexter's Laboratory tee, the 20-year-old confidently informed me that his mental wellbeing was in a good place.
When you hear the name MeKai Curtis, you think of Courtney Kemp's Power Book III: Raising Kanan, which serves as the cinematic prequel set in 1990s New York as it tells the tale of the early years of Kanan Stark, played by executive producer Curtis "50 Cent" Jackson.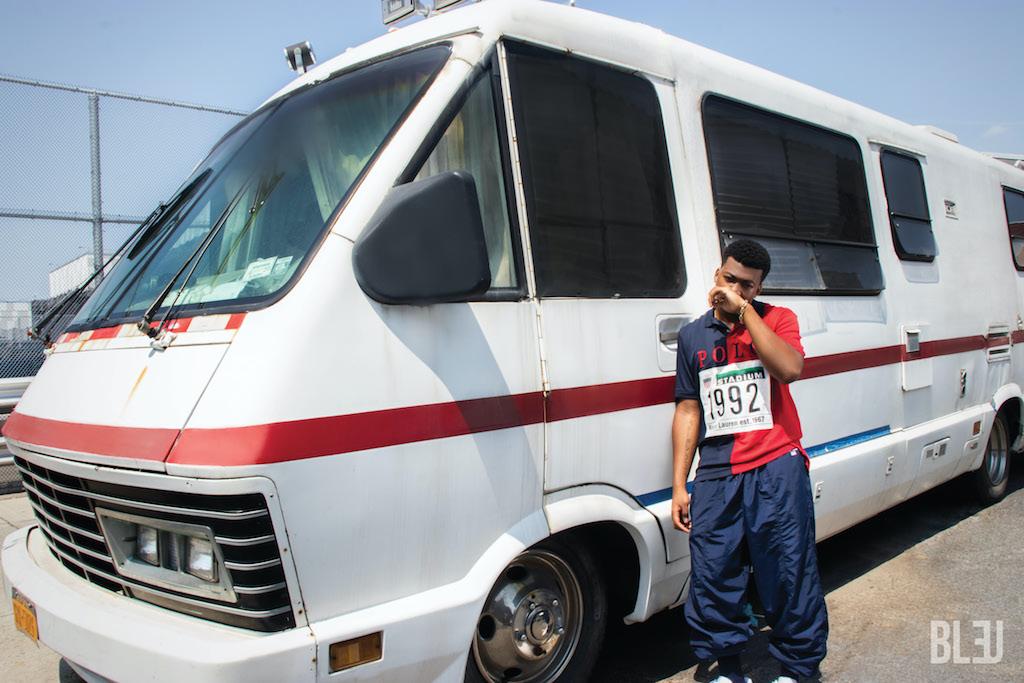 Article continues below advertisement
MeKai Curtis was nothing less than personable, humble, passionate, and humorous throughout our chat – which was everything that you would expect him to be. He is obviously blowing up right now, to say the least, on this critically acclaimed show. As he shines on screen for the first season of the third book of the Power Universe, it wouldn't be the proper interview without asking him to take it back to where it all started for him. "I was sitting there watching 'Power' one day and I just randomly was like, 'I would love to be in Power one day'," Curtis continued. Unbeknownst to him, life was truly in the power of the tongue and he spoke the near future of his acting career into existence. He was attracted to the essence of Black people in powerful positions onscreen and the idea of being part of his franchise drove him further to his goals. A week later, his life would be changed forever.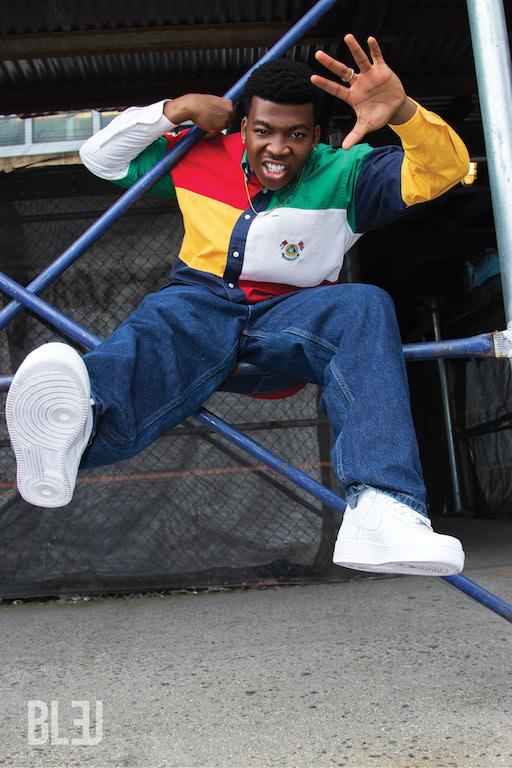 Article continues below advertisement
"My team hits me on some, 'Hey, you have an audition for Power.' That's funny, right?" Curtis posed. Talk about one hell of a coincidence. After about three rounds of auditions, he was notified that he got the role, but had no idea that he was auditioning for the role of 50 Cent's character's younger years. "That kind of changed the whole game at that point," he said.
Article continues below advertisement
Mentally, Curtis was in a space of hunger and confidence when auditioning for Power. He remembered telling his team that he would be getting this role which he referred to as "one of those opportunities I've been waiting for my whole life." He continued, "I think I just kind of went in with the mindset of doing the best I can, leaving it all on the floor, and knowing that I did that. And that's kind of how I ended up where I am now."
Once he made the decision that he would be taking on this role, he mentally and spiritually prepared by leaning on the support of his friends and family. Both Kanan's character and Curtis are family oriented, so turning to his loved ones in turn allowed him to tap more into the proper preparation methods. "Being that I was so ready for this, this is something I wanted," he told me passionately. Curtis put himself in a headspace of sacrifice, which included but wasn't limited to giving up certain things in his life for a while in order to truly focus on this dream role. "It's just putting yourself in that space to do the best you can and perform at the highest standard," he continued. He has undoubtedly put himself in a position to be challenged as a newcomer on the Power scene and has managed to deliver an effortless performance throughout every episode.
Article continues below advertisement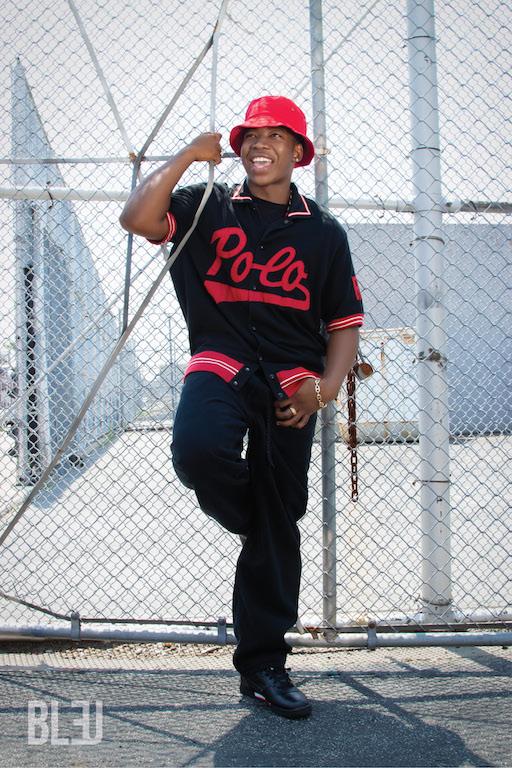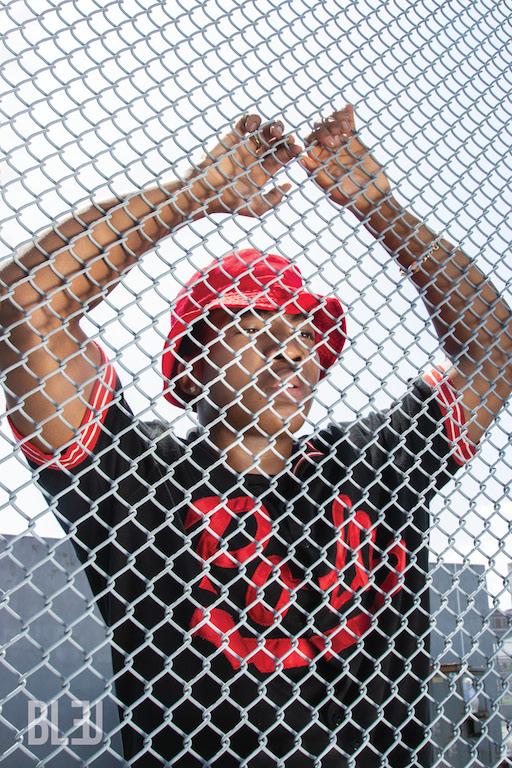 Article continues below advertisement
The New Jersey native isn't new to this, he's true to this. Prior to joining the Power family, he got his start on Disney Channel like China Anne McClain and Zendaya. Not only did he have a small role on the Boy Meets World reboot Girl Meets World, but he starred on Disney XD's Kirby Buckets and did voice acting on Milo Murphy's Law. Though most Disney Channel alumni have spoken out about their experience on the network, Curtis knows that as a former Disney star himself that the entertainment industry would treat him a bit differently than his acting colleagues.
He knows that there's a bit of a "shock factor" that happens when he opens my mouth to speak, he says, because he has "always been wiser beyond my years." Curtis has always naturally gravitated towards people above his own age group, which explained why he was so articulate in thought and had radiant emotional intelligence in his speech. Though it may be off putting for some who may judge and doubt his abilities because of his age, he doesn't let his knowledge and wisdom deter him from his goals. "That's one of the things that you kind of just can't let stop you. You have to put your head down and really show them otherwise. Really just not care that they do that sort of thing and keep pushing. It definitely will happen if you allow it to," he said.
Article continues below advertisement
It wouldn't be an interview without a retrospective moment, so naturally, I asked him what advice he would give to his younger 13-year-old self, who was possibly at the time gearing up to star in Alexander and the Terrible, Horrible, No Good, Very Bad Day. "To be completely honest with you, I feel like 13-year-old MeKai was ready for this even then," he said thinking to himself aloud. While he knew that there were certain things that young MeKai would have to learn and experience before being fully ready, he knew that he would eventually get the gist of things as time went along.
He continued, "13-year-old MeKai was literally on another show, but on the other show is why I learned a lot of what I apply to what I'm shooting now. There's going to be some bullshit that comes, but let it be that. You just keep doing what you're doing, right? Honestly, you're on a mission. There's a reason you are here. You probably don't see it yet but keep going. That's it."
Article continues below advertisement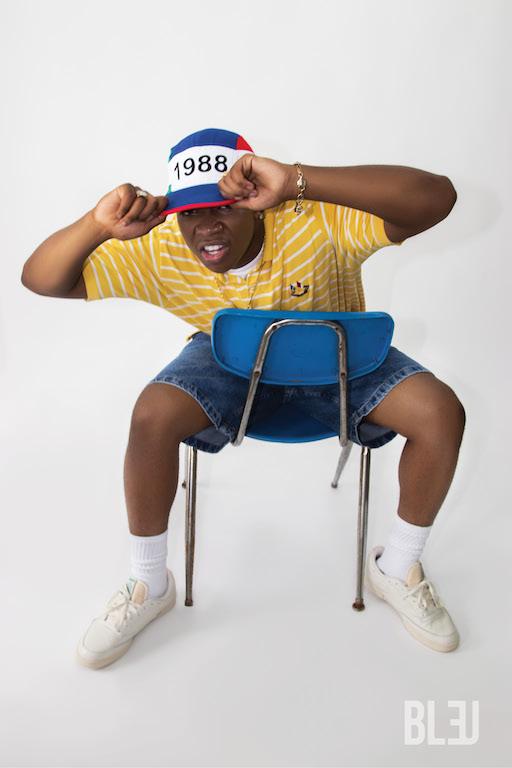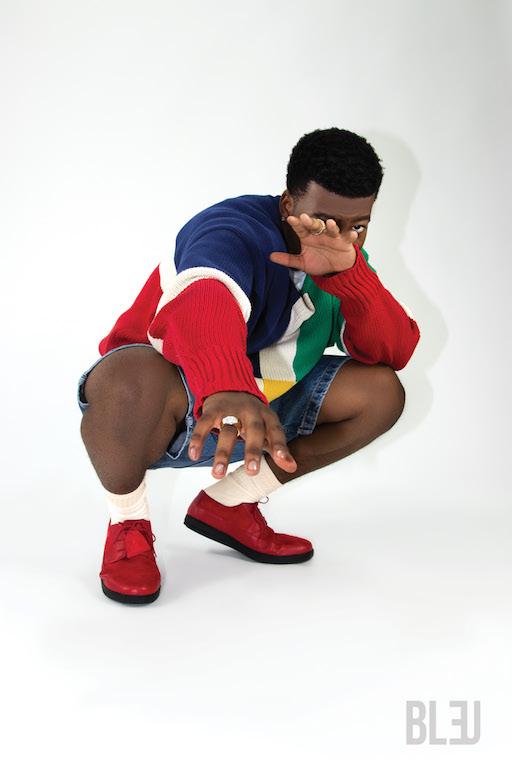 Article continues below advertisement
According to Curtis, you have to believe in your own abilities first before you can expect anyone else to believe in you. "As long as you stand on 10 toes and you believe in the work that you've put in, you believe in your abilities, you believe in your intellect, your wisdom, all of that, you'll be good. The pigeonhole won't really be a thing," he affirmed. As he spoke life into the conversation, I received it.
While transitioning from a kid-friendly network to the home of hit shows including Run The World, Blindspotting, and P-Valley, Curtis knew that going from one to the other would be vastly different. As he ebbed and flowed with his new work environment, he kept his nose to the grindstone, watched his surroundings strategically and positioned himself to be the student who learned from every master in the room. But when it was announced that he would be taking on the role of Kanan, he held his head high as he was embraced with open arms by diehard Power fans.
Article continues below advertisement
"I wish I could say there has been some turmoil or whatever, but honestly it hasn't been," Curtis said gratefully yet with a bit of confusion and hesitancy in his voice. He said that everyone has been showing him unconditional love and displayed their excitement from day one. "It's been fun. It's been enjoyable. It's been humbling. It's been all of that, man. I'm enjoying the ride, honestly."
"I'm excited that people are excited to go on this journey with me from young man to – I guess still a young man, but an older young man," he interrupted himself. Curtis expressed excitement to witness his growth as an actor, as he acknowledged that this is just the tip of the iceberg for him and his career. " I'm excited for people to see the range that I possess in terms of my talents. I'm excited for people to experience this story. Enough about me – I'm excited for people to really get to dive into this world and not only understand this character, but understand the choices that this environment brought to certain people."
Article continues below advertisement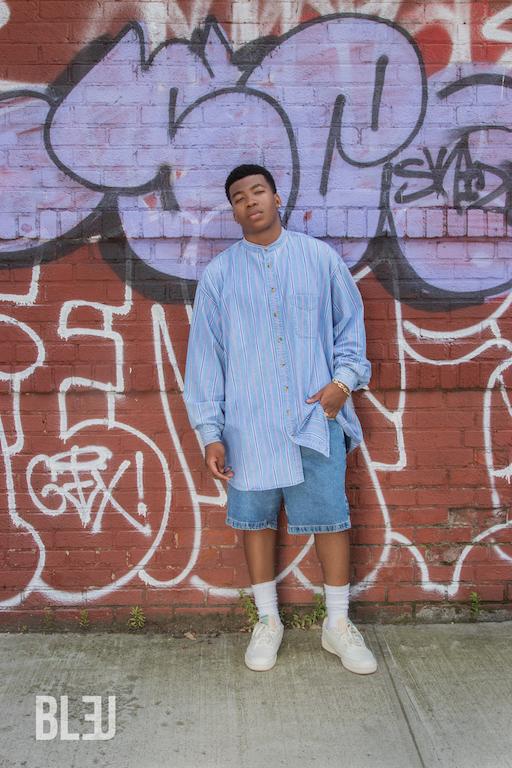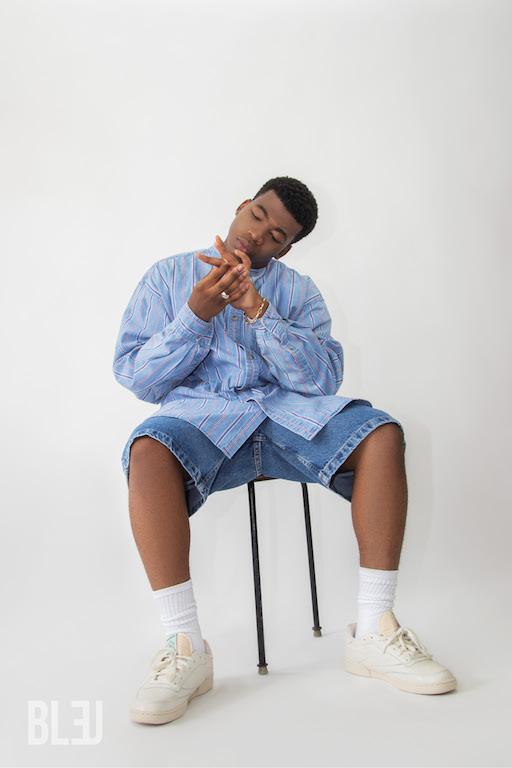 Article continues below advertisement
Curtis understands the power of Raising Kanan. Though it may be a fictional story, the storyline demonstrates the impact of one's environment on situational awareness and the life decisions that one finds themselves in. He's passionate about getting to not only play the protagonist but be part of a show that shines the light on topics including but not limited to mental health, lack of resources and the multifaceted Black experience in different environments. Showing the emotional wellbeing and demise of a young man trying to protect his family by any means and who is influenced by his environment is a true story that many of us can relate to, and Curtis does not take his role lightly.
"Getting to deconstruct that and really dive into each really pivotal moment that happens and how that affected him," Curtis said about his " eye opening" experience as a fan of the show and an actor. "Somebody who wasn't necessarily in this environment, but was aware of what's happening, and to really get to see it from such a close perspective in a way was eye opening. It really makes me appreciate life, the way I was raised and not having to be in this situation."
Article continues below advertisement
The show not only features relatable character development but consciously depicts the pivotal era that was the 1990s for Black America. "The nineties were huge for us. Even down to a lot of today's fashion and hairstyles are mimicking and have turned to what the 90s and the 80s were," he said as he paid homage. "I feel like I should have been born in the 90s. I literally missed it by a few. I'm in the clear or whatever," he laughed. He was born on October 14, 2000, so he just missed his mark – by only ten months and two weeks. Other than that, he definitely would have been right on the cusp.
Because Raising Kanan is technically a period piece, he told me that the showrunner Sascha Penn is "meticulous" about getting the essence of New York in the 90s just right. Between wardrobe and avoiding contemporary vernacular, every piece of rehearsal and filming was intentionally orchestrating a show that would showcase the power of Black folks during that time period. As an avid advocate for anything 90s including pop cultural references, movies and music, I had to ask him about his thoughts on the influence of and relationship between hip-hop, Black culture and mainstream music.
Article continues below advertisement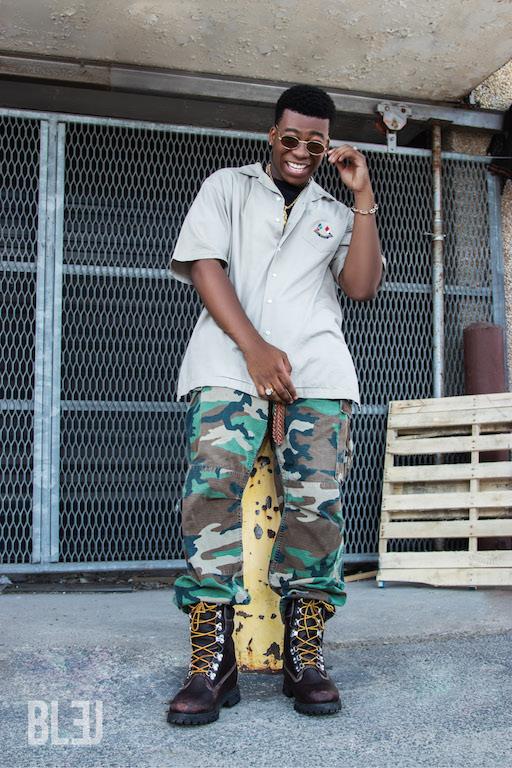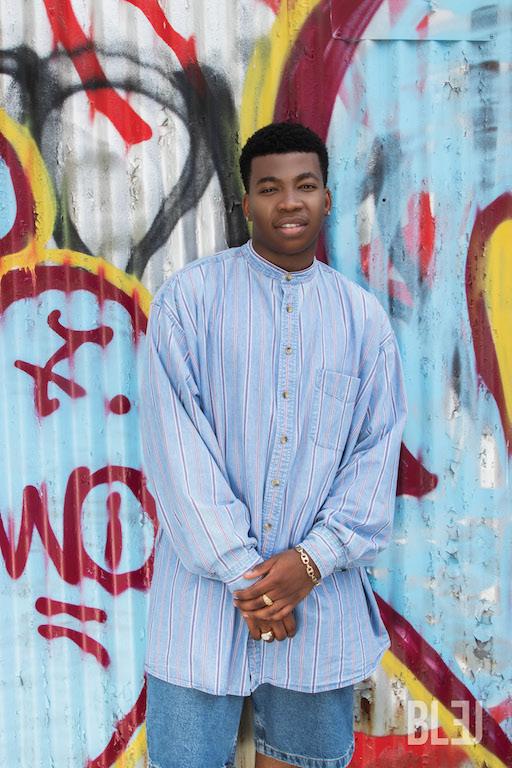 Article continues below advertisement
"Sheesh. That's a question right there," he acknowledged as a grin appeared across his face. Curtis referred to the name of the genre itself. "It's what's hip, it's what's cool. Hip-hop is just a flavor that everybody wants. It's in the way we walk. It's just this dripping, this flavor that the 90s oozes. That's what hip-hop is in the world. It's pop culture. It's a movement. It's what people want to see, it's what people want to do," he added.
Before we parted ways and signed off on our Zoom call to get back to our individual Saturday agendas, I asked the young, Black excellence personified about his hopes for the future of his career as an artist, thespian, and human being in this space. "I'm taking over the world, first of all," he said seriously but joked and followed up with his real answer. "I'm going to take over the world but I'm going to do it doing what I'm doing now – making dope content with dope people." His plans include spreading love and light to those whose paths he crosses and lives every day as they come. "Through the power of manifestation, we're going to see what other roles I bring back into the circle. We're going to see what connections that brings and it hasn't let me down thus far."