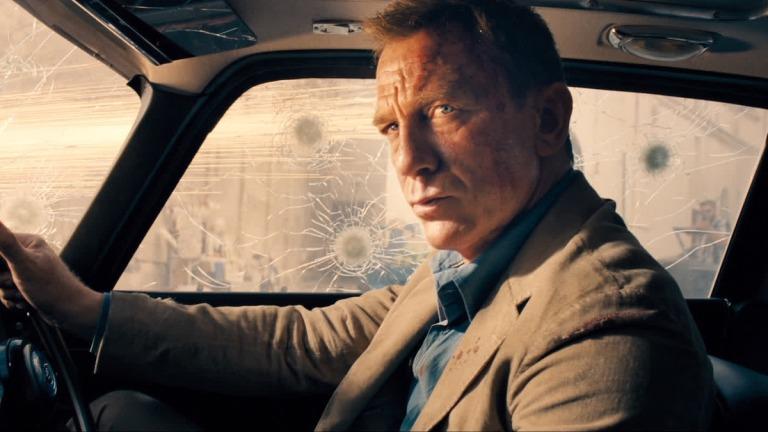 The Reviews Are in For Daniel Craig's Final James Bond
The new James Bond film is finally here. No Time To Die is set to hit theaters this weekend and the reviews are already in.

By Elysia Tanswell

Sep. 29 2021, Published 2:57 p.m. ET
The new James Bond film is finally here. No Time To Die is set to hit theaters this weekend. The release date has been pushed back multiple times due to Covid-19. The original date was all the way back in April 2020. But now the film is about to be unveiled to the public, which means the reviews are already in.
Craig's previous outings as the titular bond have been a mixed bag critically.
His 2006 début in Casino Royale was a smash hit, receiving a critic score of 94% and an audience score of 89% on Rotten Tomatoes.
Next up was Quantum of Solace in 2008 which was scored at a middling 64% by critics and 58% by audiences. The series came back swinging with Skyfall in 2012 which scored 92% by critics and 89% by audiences. Finally, there was Spectre, which despite its genius casting of Christof Waltz Blofeld only garnered 63% from critics and 61% from audiences.
It seems that No Time to Die is keeping to the pattern of great, average, great, average, as early reviews appear overwhelmingly positive.
Whilst not all critics agree if it is the best installment to date, there is a strong consensus that it belongs in the same club as Casino Royale and Skyfall as opposed to Spectre and Quantum of Solace.
Article continues below advertisement
Review Roundup
Peter Bradshaw of The Guardian gave the film five out of five stars. "It is very enjoyable and gleefully spectacular – Craig and Seydoux and Malek sell it very hard and you can see the pleasure everyone takes in this gigantic piece of ridiculously watchable entertainment which feels like half its actual running time".
Ian Sandwell for Digital Spy gave it four out of five stars: "Further viewings will likely decide No Time to Die's fate in the ranking of Bond movies […] likely to divide the fandom. As an experience though, it delivers all the spectacle you'd expect from a 007 movie, throws a few surprises in along the way and proves to be an entertaining, affecting and bold finale for Daniel Craig".
John Nugent for Empire Online gave No Time To Die four out of five stars: "This is a Bond film that dutifully ticks all the boxes — but brilliantly, often doesn't feel like a Bond film at all. For a 007 who strived to bring humanity to larger-than-life hero, it's a fitting end to the Craig era".
After ending this particular chapter on a high both Craig and the Bond franchise appear to be more than ready to move in new directions. Craig is set to appear in the sequel to the smash hit Knives Out in a role that is different as possible to Bond. The franchise on the other hand is ready for a revamp, and interest in who take the lead next is as high as any studio would hope at this stage.