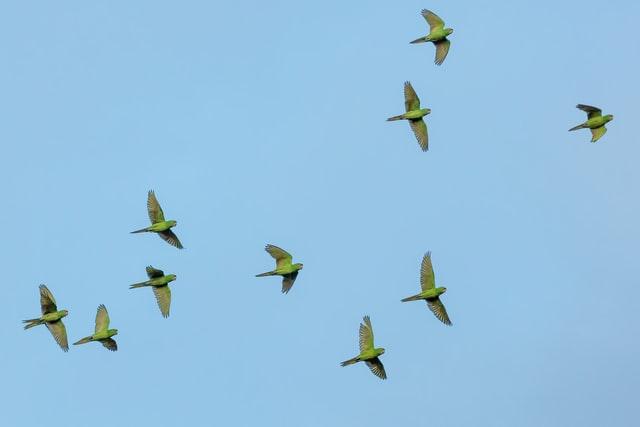 Animals A Million Years From Now
Many animals on our beloved planet Earth are doomed with the reality of mass extinction, there are a few that are expected to live through the test of time.

By Bleu Magazine

Oct. 27 2021, Published 4:29 p.m. ET
Humans, we're shrinking the birds!
While many animals on our beloved planet Earth are doomed with the reality of mass extinction, there are a few special creatures that are expected to live through the test of time. Praying mantises may evolve to the size of an average dog, and rats may become fully aquatic mammals. Scientist are doing their best to predict the evolution of animals on earth as we know it.
Though research currently suggests that climate change has started to "shape shift animals"-sizes of certain birds have decreased, and amphibian life has increased, humans still play the lead role in the cause of extinction. No one knows exactly how the world may transform in the coming years, but biologists have gathered a set of animals they believe will be around for a while.
Jingmai O'Connor, a paleontologist at the Field Museum in Chicago, voiced his beliefs with Vox, on what animals he believed will stick around. "These are rats, rodents, and also things like cockroaches and pigeons," said O'Connor, These animals "are doing just fine despite the worst that we're doing to this planet."
Other scientists have predicted that rats may adapt to living off land and become fully aquatic, growing fins and eel-like tails. Pigeons are predicted to become flightless, growing strong legs and long necks. And insects like praying mantises can possibly become the size of a cocker spaniel.
None of this research has yet to be proven, but the predictions are quite interesting!
Read the full story on Vox!