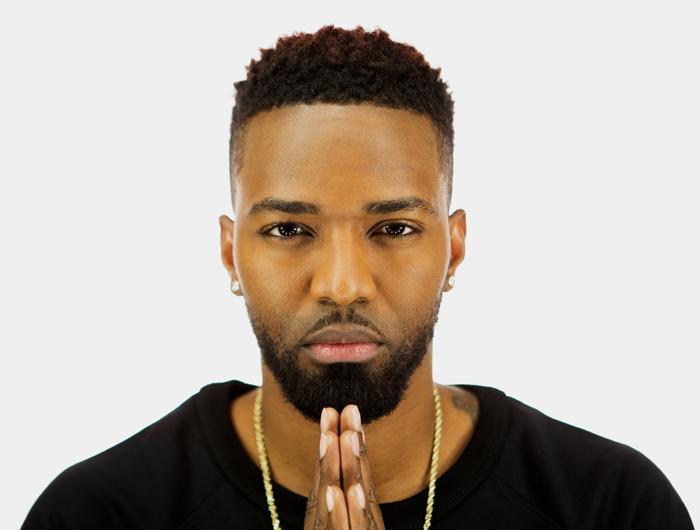 Dancehall Star Konshens Talks New Album, Potential Verzuz Battle and More!
Jamaican dancehall recording artist Konshens takes "Winners" and reggae music from the United States to a Japanese tour.

By Justin Wallace

Nov. 30 2021, Published 11:12 a.m. ET
Born in Kingston, Jamaica, reggae artist Konshens was surrounded by music at an early age. In 2005, Konshens and his older brother (SoJah) formed a group named Sons of Jah. The duo caught their first hit single, "Medz Pon Di Corner." With the song gaining popularity in Japan, the single led to a tour and release of a Japan-only album. A hit song in Jamaica also became a hit song across the world in Japan.
In 2008 the reggae emcee went solo and released "Winner," a combination of dancehall and hip-hop. The success didn't stop there with Konshens navigating through multiple genres making songs with Cardi B, Davido, Rvssian, and more. As a solo artist, Konshens stayed on the radar building his catalog as he continued to release favorable tracks "Rasta Imposter" and "The Realest Song." As he explained to us, "music is life."
15 years later Konshens is the only artist standing from his generation. Four studio albums later the emcee just released his fifth solo album, Red Reigh;his first album through Oakland-based Ineffable Records.
Bleu had a chance to catch up with the legendary artist Konshens to discuss his new album, touring in Japan, and more.
Article continues below advertisement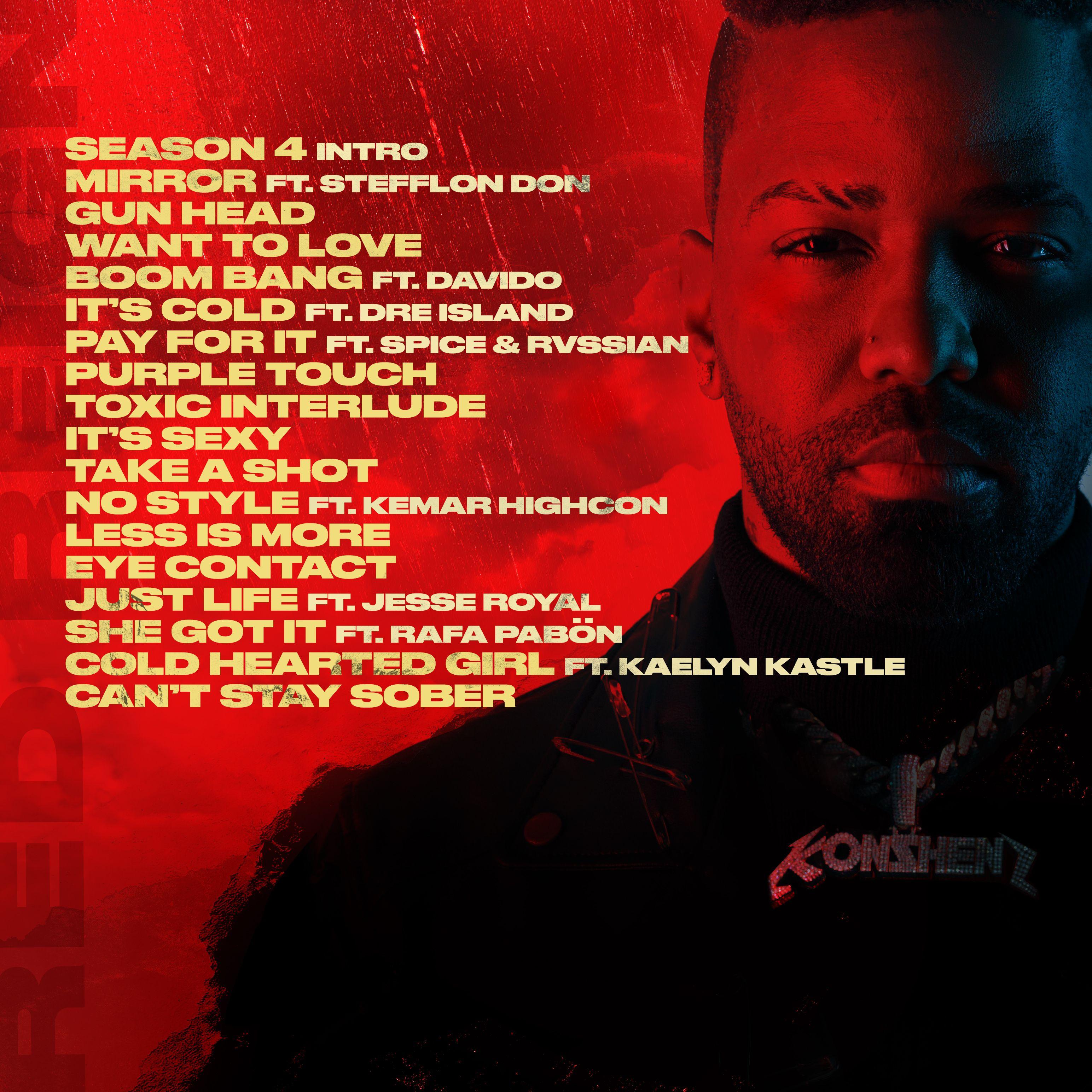 Bleu: Congratulations on your latest album, Red Reigh. Would you please tell us the feedback you've been getting on your new album?
Konshens: Everybody vibe with it, in one way or another. People struggle to figure out what song they love more than the others. So that's a good look. After working on this project for a year, I'm genuinely grateful for the feedback to be positive.
Article continues below advertisement
Bleu: We know every album of yours has a different theme. What was different about this album compared to your other four studio albums?
Konshens: I wasn't forced into making this album. It was more like me just being an artist of the music. This one was more like therapy. I was trapped in it. If you listened to the album, you could tell when the change came on. It took a depressing turn. The album started with Covid-19 having us locked down for a year; I started diving into music. I told myself this was going to be on the album.
Bleu: Being from Jamaica, when you come to the states, which city feels more like home, New York or Miami?
Konshens: Damn, that's crazy. *laughs* Whatever, I'm in Miami; it feels like home due to the weather. But whenever I'm in New York, especially Brooklyn, it feels like Jamaica. The landscape is more in Miami. But the culture is well and alive in New York.
Article continues below advertisement
Bleu: Let take back to 2005, when your first single became a hit in Japan. Tell us about that moment.
Konshens: I started music by following my older brother whatever he was doing; he decided to make music. And I was like, cool. I always loved music, so it was a no-brainer for me—one of the first songs we did as a group. I don't know; for some reason or another, it just blew up in Japan. And we went over there and did a tour. And then, of course, it was an eye-opening moment where I was like, alright, reggae and dancehall music thing are global. And it's bigger than just me and you. So what are we going to do about it?
Bleu: With the album out now, do you have any upcoming news you're fans should know about?
Konshens: Yeah, well, I won't say anything. But big things are on the way. A tour, though.
Article continues below advertisement
Bleu: Would you ever do a Verzuz battle? If yes, who would you do it with?
Konshens: You know, somebody asked me that the other day. Like, I don't know. Because I think I'm in a kind of weird space where it's like people like my peers. Yes. They sort of match up to me. And my peers before me would kill me. Yeah, that means that I'm in a spot where I'm the only one there.
Bleu: Who have you been listening to recently? What newcomers are you excited about in the dancehall and reggae scene?
Konshens: Ikon, Musical. I think the future is in good hands with all the upcoming artists coming out of Jamaica. There's a bunch of them. A lot of female artists as well. Jada Kingdom is up next for sure. As a culture only, we need to find that sound that's a mixture of the old school and school, like the gap is too far apart, or as the old school kind of feel, according to the kids now is like, weird it's not selling. We need to find a nice balance.
Article continues below advertisement
Listen to Konshens latest album, Red Reigh, out now!