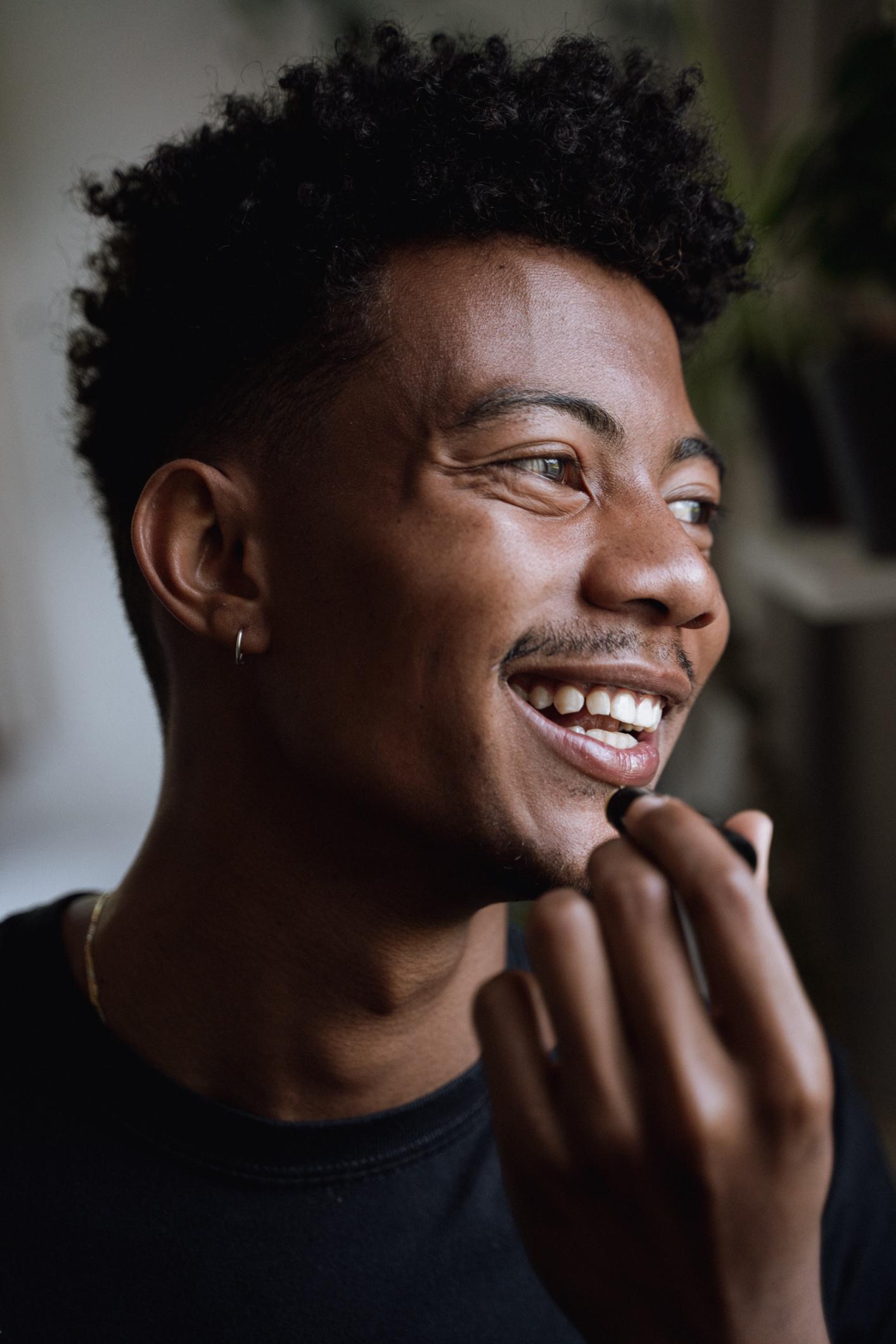 Sierra Leone Self-Care With Krio Skincare
Krio skin collection is rich in moisture, rich in style, and rich in Sierra Leone heritage because "being ashy is never cool".

By Taylor Edwards

Dec. 2 2021, Published 5:47 p.m. ET
Based in Boston, born in Maryland, Tony Johnson's Krio Skincare is a plant-based, gender-neutral skincare selection. Made with motivation from childhood insecurities, Krio Skincare is rich in moisture, rich in style, and rich in Sierra Leone heritage because "being ashy is never cool".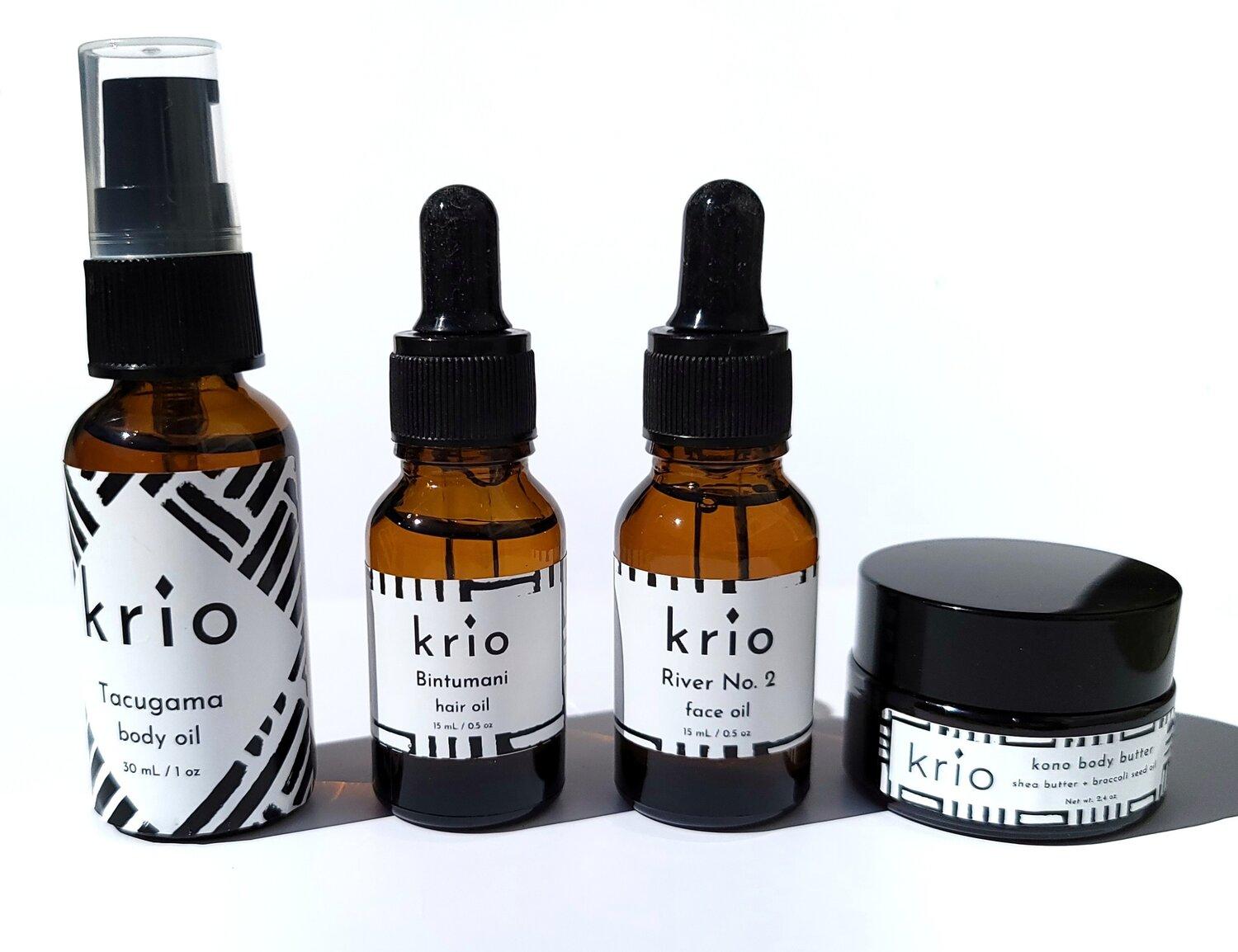 Bleu: Tell us more about Krio Skincare. Where did the name originate?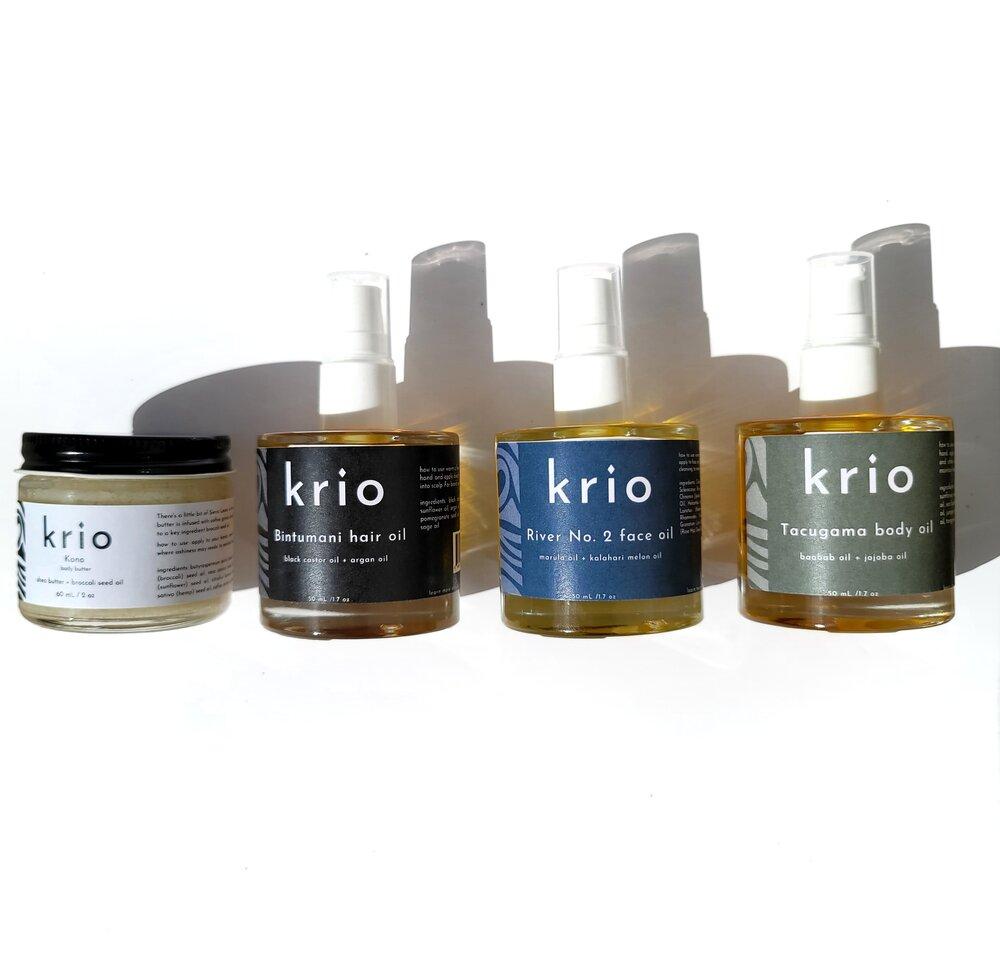 Tony Johnson: Krio Skincare is a simple, gender-neutral, plant-based skincare solution (collection) for people of color but it is not exclusionary. Our products are your tour guide into Sierra Leone, leading you on the journey between self-care, self-discovery, and highlighting the efficacy of ingredients sourced from Africa. We want those who experience our products to feel confident, inspired and educated throughout their entire skincare journey.
Article continues below advertisement
Krio is the most commonly spoken language in Sierra Leone. It's spoken by 87% of the population and helps to unite different ethnic groups, especially in trade and social interaction. The Krio language is native to Sierra Leone Creole people, also known as, Krios.
The language originated from variations of English brought by Nova Scotia settlers from North America, Maroons from Jamaica, and the many liberated African slaves who settled in Sierra Leone.
The basic grammatical structure is an offshoot of Jamaican Maroon Creole as there are strong historical connections between Jamaica and Sierra Leone. There are also many influences from the Akan, Yoruba, and Igbo languages.
What inspired the birth of the company? 
For most of my life, I have dealt with skin issues – from peeling skin on my hands and feet to eczema. My face was riddled with dry skin patches that stripped my confidence and left me feeling embarrassed.
Friends and I would joke around about being ashy. Everyone has a story about being ashy, most are funny, but I knew dry skin was a serious problem for me. I started to question the skincare products I was using, trying to understand their inability to treat my dry skin. I began experimenting with my wife's skincare products and I loved the results I was getting. At some point, she was like, "Tony, buy your own products!"
Article continues below advertisement
I didn't want to just buy new products, I wanted to create simple products that people could read, understand and know exactly what they were putting on their skin. I decided to ask my parents, immigrants from Sierra Leone, what skincare products they used when they were younger. They explained to me that only plant-based oils such as palm oil and marula oil, as well as shea butter, were used to treat dry skin and prevent wrinkles from the sun.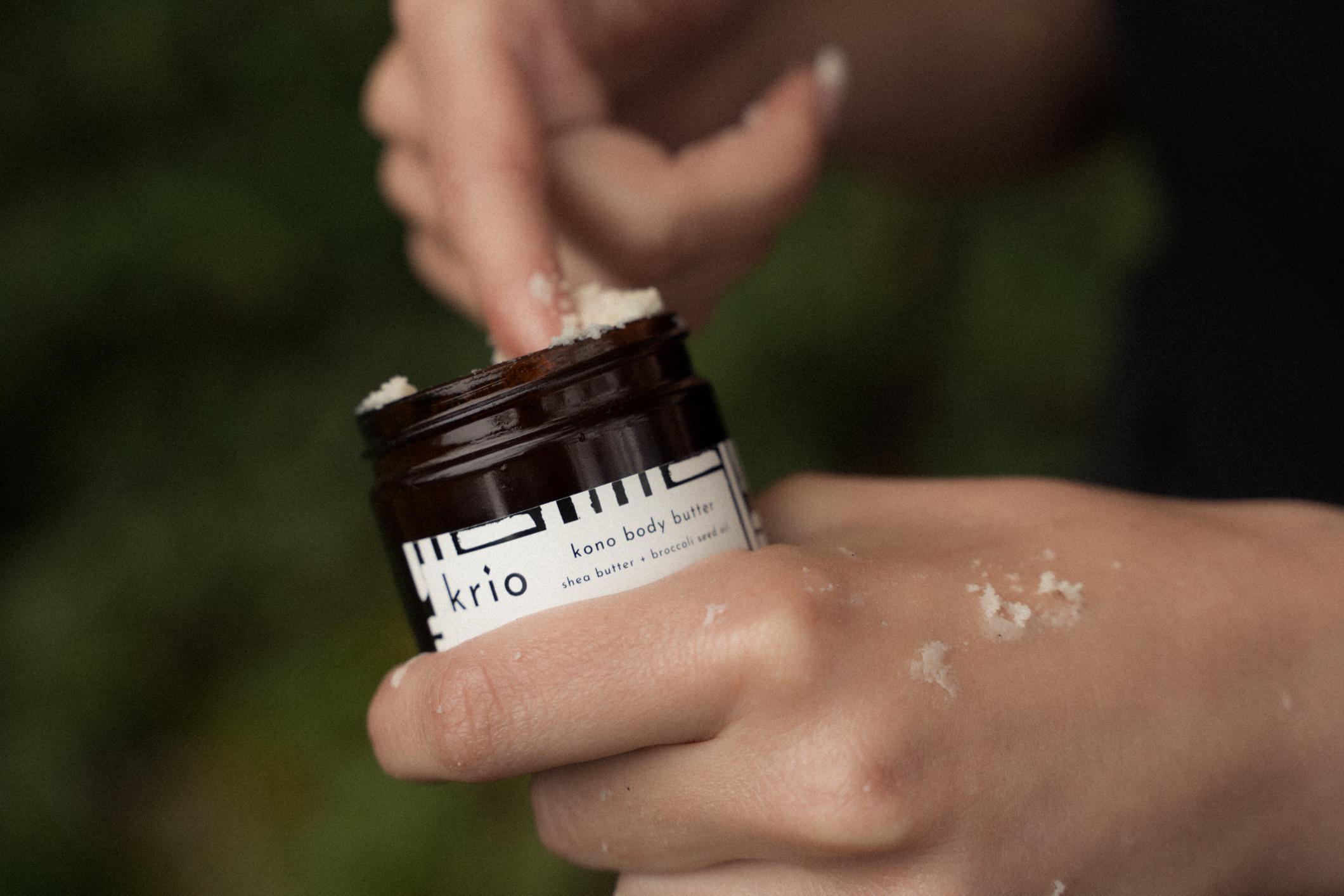 Article continues below advertisement
"Being ashy is never cool". Love that slogan!It's what drew us to inquire more about Krio. How did you come up with that slogan?
Krio represents a fresh perspective in the beauty industry by finding humor in skincare – "being ashy is never cool." This applies to both physical ashiness and mental ashiness. Don't have an ashy attitude, be kind to people. Keep your mind fresh with facts and continuous learning, a non-ashy mentality. Take care of your body by exercising, eating healthy, and staying hydrated. An anti-ashy life begins here. It's a reflection of my personality, gregarious, light-hearted, but always pursuing to improve the lives of others.
Krio welcomes an open community of like-minded individuals who are interested in growing and becoming their best selves through both self-care, and positivity.
Article continues below advertisement
We love that you are for "people of color, but welcoming to all"…how important is diversity and representation to your brand? 
Being a diverse and inclusive community is the building block of Krio. Originally, we mainly focused on targeting males of color who struggle with dry skin, which is still very much a significant part of our demographic; however, at some point, it clicked that we shouldn't draw such bold, distinctive lines. Our mission is to make everyone feel welcome to get that special Krio experience. If you look at our customers, it is such an incredible, unique group of people – ethnicities, genders, careers, personalities – everyone is so different, yet joined together by our products and it's something we are incredibly proud of.
Our team itself, while a small family, is diverse. Our team is a mix of West African, Tony being from Sierra Leone, Gregory our Strategic Director represents Liberia, and our Marketing Coordinator, Sasha, is from Russia.
We've traveled and lived in different parts of the world. We used our learned experiences as a strength, we understand that our world is full of diversity. Each of us makes it a personal priority to learn and understand each culture, and that's also what we are aiming to achieve with Krio.
Article continues below advertisement
As we have discussed, bringing awareness and education about Sierra Leone and Africa is so important to us because people just simply do not know much about the country and the news portrays the continent in a different light. The amount of stigma, misinformation, and prejudice is still pretty shocking and we are working hard to change the narrative. We've created a physical lookbook, a mix of photos, educational facts about some of the magnificent sites of Sierra Leone which relate to our brand. Through this visual aid which you can experience at any of our in-person events, we are showcasing what the country actually has to offer and show its beauty. The feedback we receive from people is amazing; not many of our customers know about Sierra Leone and, honestly, Africa as a whole, hearing that we are able to bring that education to the community is very fulfilling.
How important is your heritage in formulating products and in your creative process?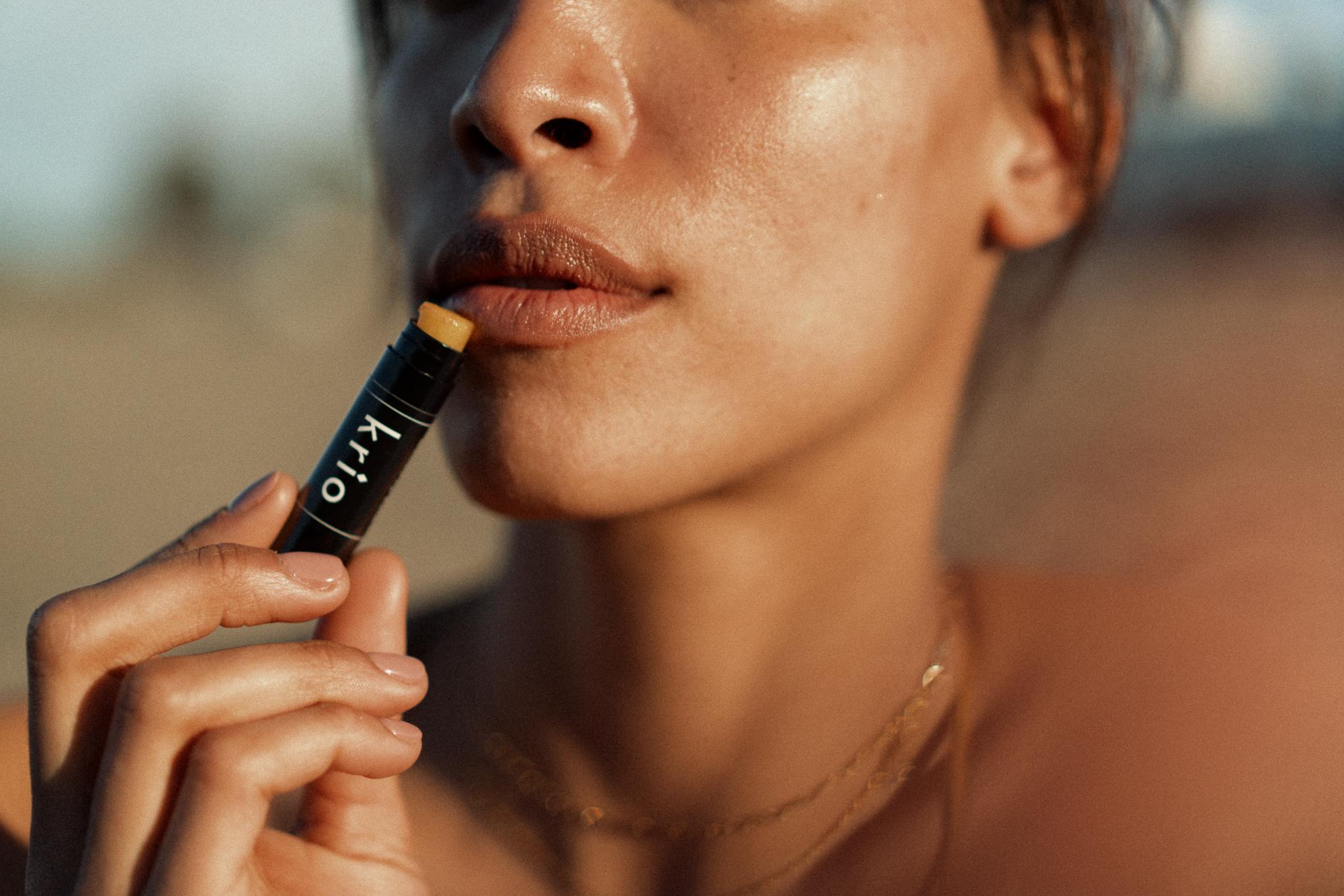 Krio starts from when I was a kid who struggled with confidence and self-esteem issues because of dry skin. Fast forward to the end of 2019 I started using my wife's skincare products, which worked well but the curiosity in me wanted to formulate and experiment. I thought about my trip to Sierra Leone back in 2013 and observing how flawless their skin was by using simple and natural ingredients from the country. This journey took me back to my roots in Sierra Leone. I wanted to understand how they washed, moisturized, protected, and maintained beautiful glowing skin. I began to research natural oils in Sierra Leone, along with other parts of Africa, and discovered that our ancestors' skincare regimen used natural botanical ingredients to take care of difficult skin problems such as dryness, eczema, acne, aging, and more. And that's when Krio was born. Inspired by our Sierra Leonean heritage, we have named all of our formulas after some of the country's beautiful natural sites.
Article continues below advertisement
Krio's purpose is to inspire self-care, social impact, and build awareness of Sierra Leone through a wellness experience. This includes sourcing at least one ingredient per product from Sierra Leone. Currently, our Kono body butter contains Sierra Leonean-sourced coffee beans infused with shea butter. We are establishing relationships with farmers and suppliers to source shea butter and other natural ingredients. We are committed to our community empowerment mission creating jobs, building ethical and sustainable sourcing practices, and educating to help local communities reach economic and environmental justice.
Please share your Liberty Fairs experience. 
Liberty Fairs was Krio's first trade show – we did a lot of research and prep work prior to the event, but still had very little idea of what to expect from the weekend, especially given the scale.
We were pleasantly surprised with the atmosphere at the convention center – the positive vibes, everyone eager to connect with each other and learn about Krio. Our branding and visuals caught a lot of attention; it felt like our work was paying off. The day of set-up, we hopped off the plane right to the convention center and spent hours adjusting fixtures and props to make sure that we were representing Krio in the best way possible; every single thing was intentional.
Article continues below advertisement
Our booth was located in the General Store, a centralized location between the Liberty Fairs and Cabana shows. We got to connect with other, more experienced, teams and gained so much knowledge not only at the shows but also when we linked up with them for dinner and drinks afterward.
Approaching buyers was something new to our team, but we were able to observe how other brands did it and get advice from them. We were asking so many questions, but everyone was so helpful and open to teach us about the industry and we certainly appreciated it. It was great to see how we as a team refined and adapted our conversations as the days progressed, our confidence grew.
Where can we find Krio Skincare for purchase? 
You can find Krio at our website, getkrio.com. You can also shop our store on Instagram @krioskincare, and online at verishop.com and bespokepost.com