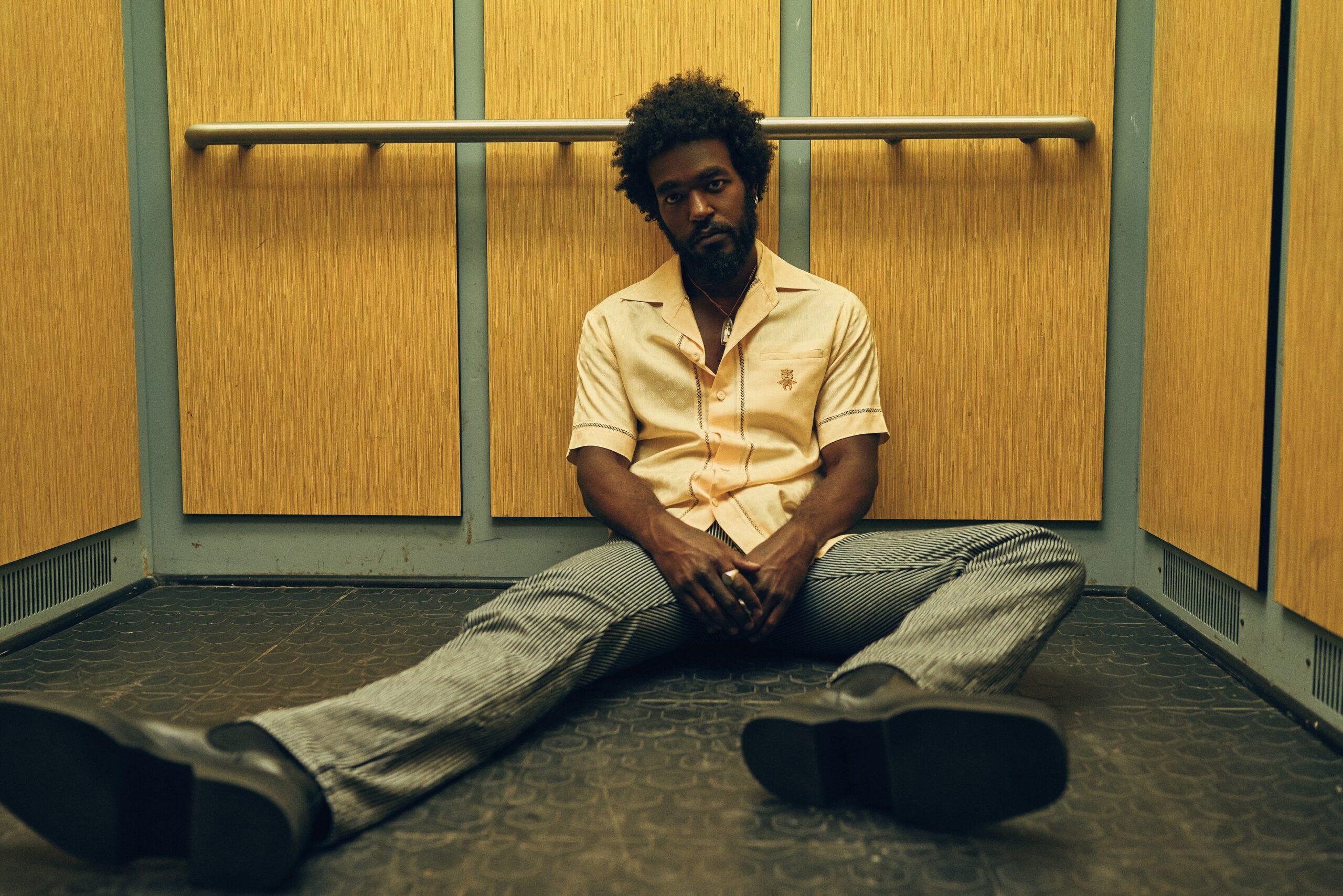 Luke James on Thoughts of a Colored Man
Actor and recording artist Luke James talks Broadway play, Thoughts of a Colored Man, co-starring Mack Wilds and Da'Vinchi.

By Truth Hawkins

Dec. 8 2021, Published 4:16 p.m. ET
Set in the city that never sleeps – more specifically, Brooklyn – Thoughts of a Colored Man begs the question, "What does it mean to be a Black man, in America, today?"
"A lot of these characters – well all of the characters – it's interesting, we find ourselves in all of them. That's the beauty of the work. The beauty of Keenan Scott ll's writing. This is one man, broken up into seven [Anger, Depression, Happiness, Love, Lust, Passion, and Wisdom] – which is really cool. First off, you think it's caricatured but it's not. It's real people. It's us," says multifaceted talent Luke James, who plays the role of Passion, just one of many symbolic personas navigating a single day in the Borough of Churches. "I really didn't have to go far. I just had to be myself."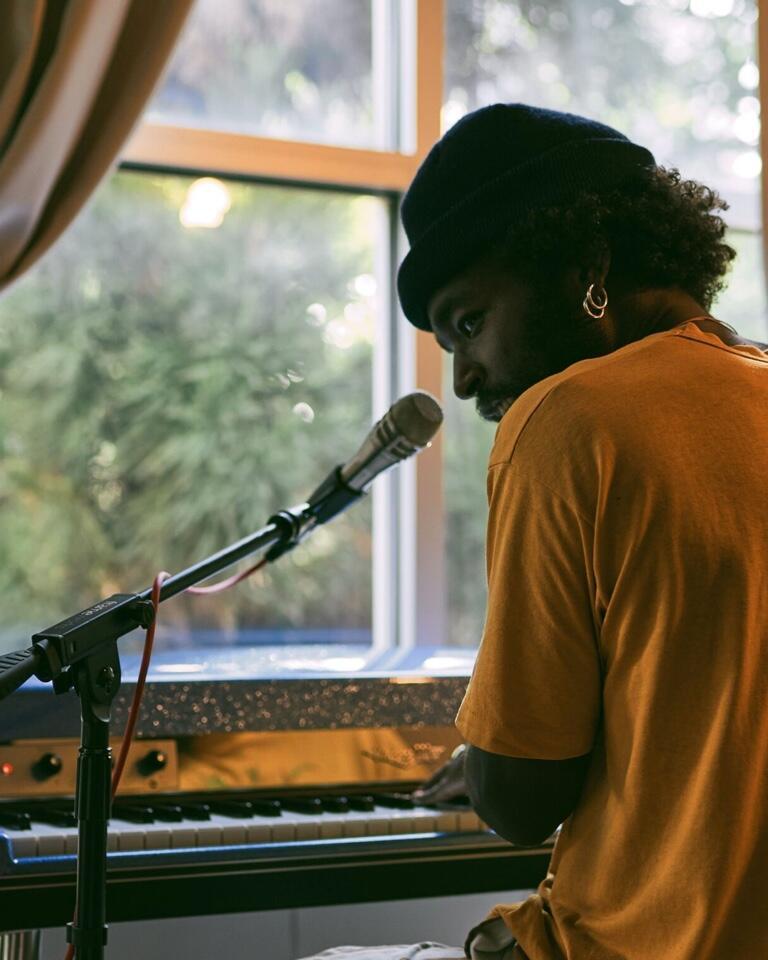 Lending both his impeccable vocal and acting prowess, the three-time Grammy nominee, who recently recurred opposite Cynthia Erivo in "Genius: Aretha," shares that the once in a lifetime opportunity – of nabbing a historic role in Broadway's first-ever show to be written, directed by, starring, and produced by African-American artists – is in short, "A magical, uplifting experience. This experience thus far – since beginning this broadway journey – has been therapeutic and transformative."
Although tight-lipped on how his personal journey has poured into his impassioned performance, joking "that would be giving away a lot of my stuff – all the secrets," the New Orleans native resumes, "But my life, childhood, hopes and dreams – my thoughts of fatherhood and being a beacon of light for young people, young brothers," all contributes to his role. "If ever lost in the dark, [I want to] be a light that they can see and say 'Okay I can move towards that. That's love.'"
Of the multitude of men whom James pulled inspiration from, he says, "This play is a celebration of our fathers, brothers, uncles, our friends – people we grew up watching that always walked around the corner of the block or the old man that sat on the stoop. It's a celebration of those people – myself."
Article continues below advertisement
"That's what's so special about this. That's why I said it's been so therapeutic. I think that's why this [Thoughts of a Colored Man] resonates with the audience – at least Black men particularly [and women]. Because they see themselves. They see their people. Not trying to create an idea. This is who we know."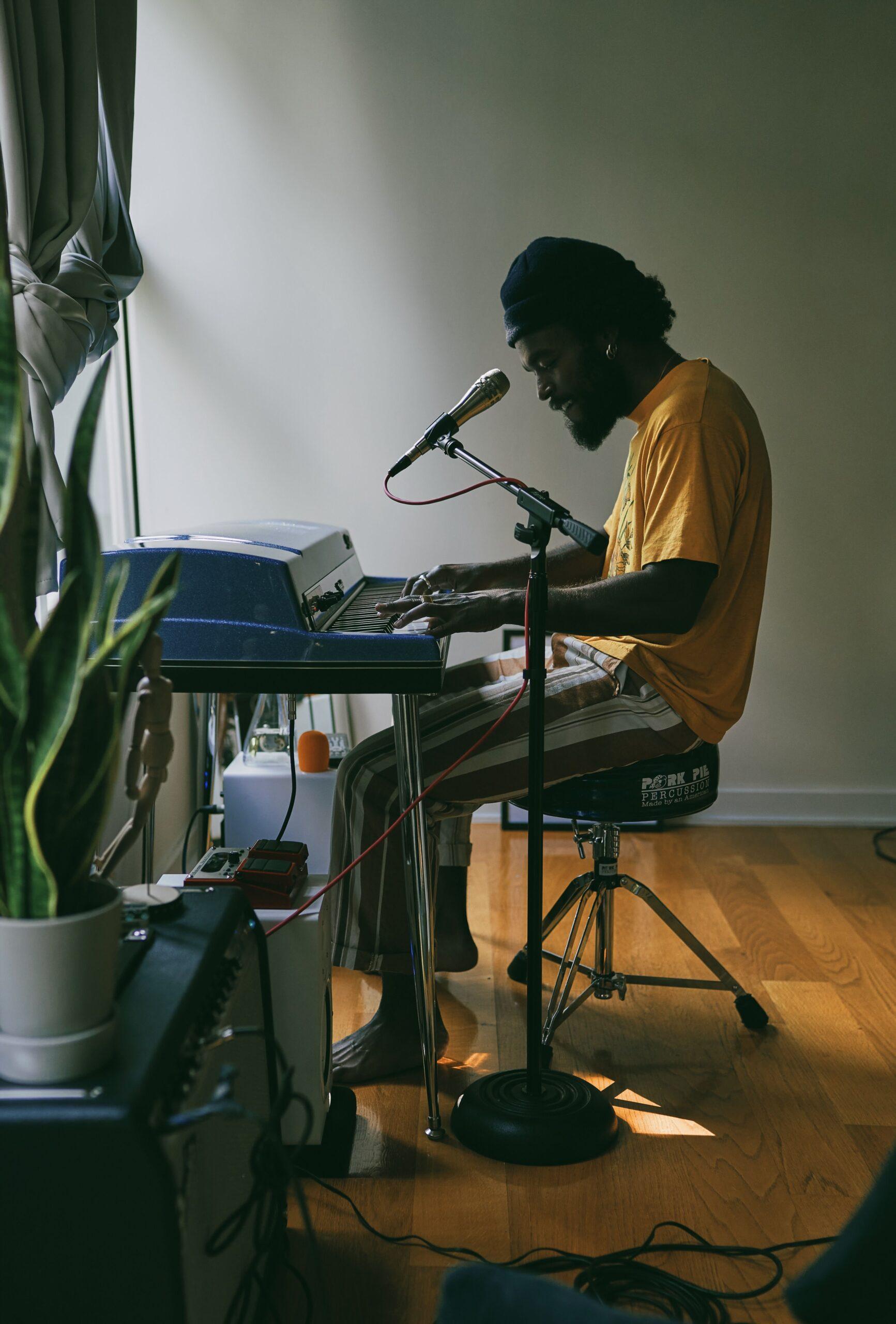 Article continues below advertisement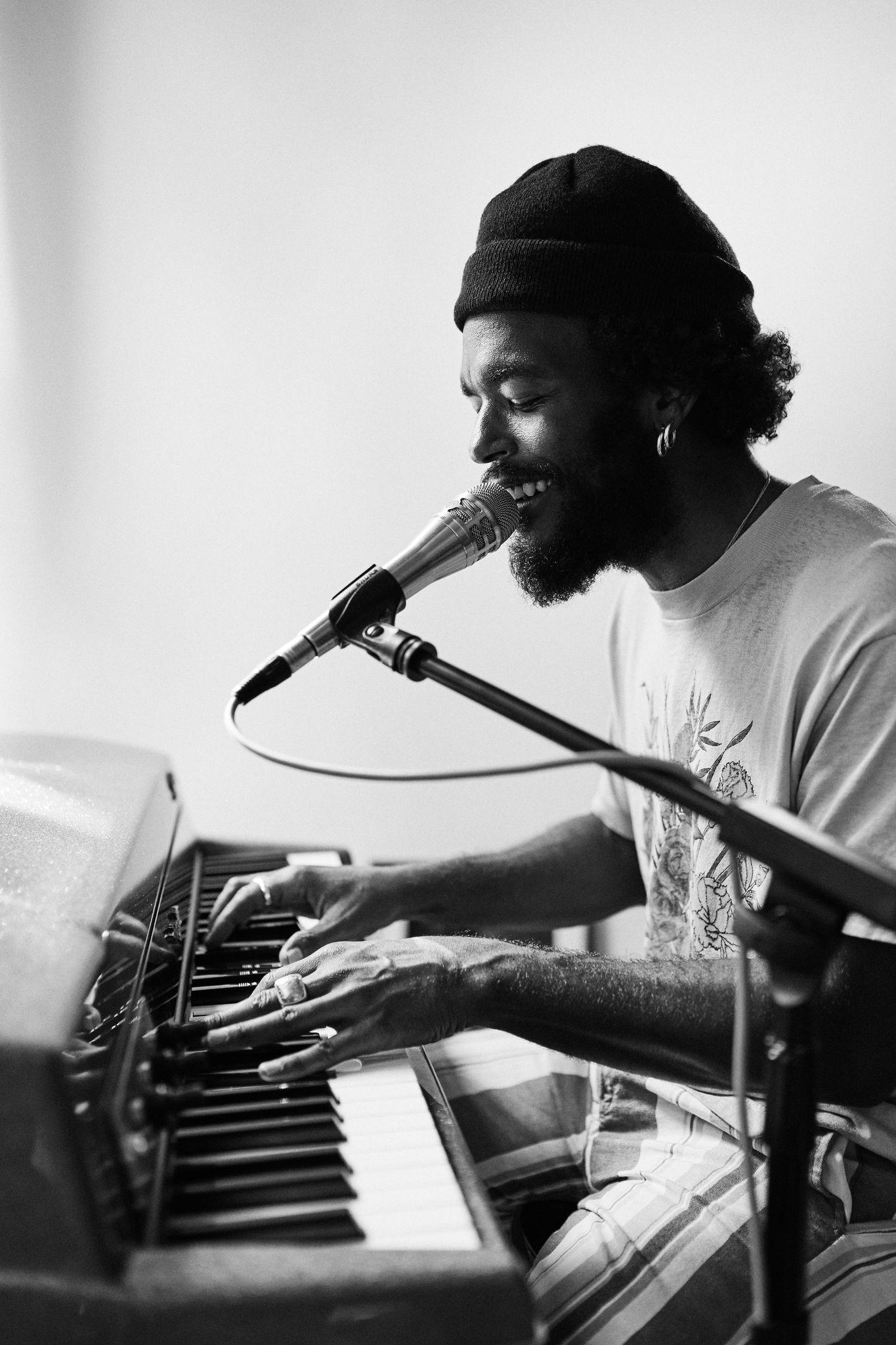 And while, helmed by an exceptional cast of Black men [Da'Vinchi, Tristan Mack Wilds, and Esau Pritchett to name a few] the message is not to be lost beyond our community. Per James, there's a lesson to be learned by all, with an emphasis on empathy for the Black experience in the U.S. "It de-centers whiteness and creates a space for everyone – there's a diverse group of people involved and this space was created for all of us to be our authentic selves."
Article continues below advertisement
"The mission has been to create – leave people with a deeper feeling of empathy for the Black man. And from that – quite like veganism – once you start, you begin to see the world differently and I think that's the mission – to show Black people their beautiful selves – that you deserve space. And to show spectators who are invited [in love] that we are people – see, you felt that – we go through similar things and we all deserve space to have those human experiences."
In case you missed it, in conjunction with his Broadway debut, James, who credits Mint Condition, Joe, Tony! Toni! Toné!, Silk – all the 90s acts – and many more as musical influences – dropped his latest project A Live Sensation mid-October. Telling Bleu Magazine, it's a dream come true.
"It's weird how one thing influences another. Since I've been on this journey, I've been open. The beauty of doing film and reading all these different scripts [about all these different characters], you give yourself a chance to let all the different personalities come out and live. And, you learn more about different people [other people] and in that, I've longed for understanding that all these people deserve space – in that, I deserve space too. I deserve to let my dreams and aspirations come to the forefront. So, something that I had always wanted to do – I grew up listening to live albums – Donnie Hathaway live albums, Aretha Franklin live albums, Nina Simone – I mean, the list goes on. Sam Cooke, Marvin Gaye – all these live albums that I listen to avidly to this day, I was like 'I have to do that! I want to do that.' And, I've gotten to a place where I've allowed myself to do that and I'm grateful."
He continues, "I'm a music freak. I love music. I love what it does to me. I love what it does to people. I once heard someone say 'it [music] is a piece of God's consciousness' – I'm paraphrasing. And I feel that. I feel holy – holy holy – like on another plain. Having the opportunity to create music and then reimagine it with an orchestra such as Nu Deco, I'm like a child in a candy store."
Article continues below advertisement
Up next, James is set to reprise his role [as Victor] on Showtime's hit series, "The Chi," telling us, "She [Emmy® winner Lena Waithe] gave me a little inkling that my character will still be on a journey of finding himself. But, I think he is more in the space of trying to let go of his nickname and be called by his birth name, to have a new beginning. Maybe he'll put on a suit and tie. Who knows. I think that's the path we'll see. We'll see how that works because we are products of our environment. But he's a man of great will and believes in change and family and is trying to be the best man he can be for his brother, his woman, and his community."
On the music front, fans should keep an eye out for potentially private jam sessions. "I'd like to do some live performances – intricate experiences. For me, I like to think of the albums that I named – the live albums – as experiences rather than just listening. When music is good, it can be full-body – if it is good. So, I'd like to have some live experiences with a very small audience."
In the meantime, catch James and the cast of Thoughts of a Colored Man at John Golden Theatre, in midtown Manhattan, through March 2022. Grab your tickets now.
Luke James is available in ISSUE 76 – HERE