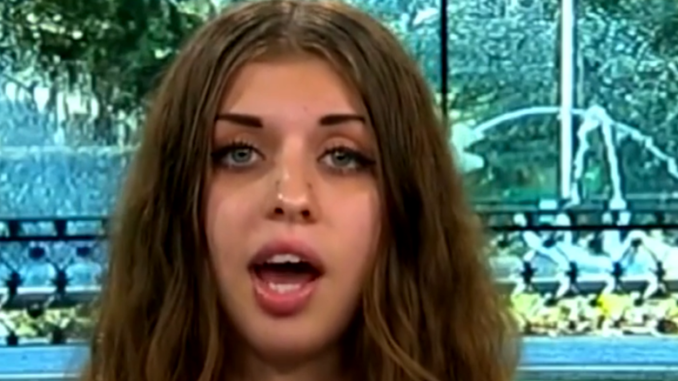 Waitress Who Body Slamed Groping Customer Speaks Out
A waitress who body-slammed a customer who groped her is receiving lots of support online following the incident.

By Bleu Magazine

Jan. 1 2022, Published 7:40 p.m. ET
A waitress who body-slammed a customer who groped her is receiving lots of support online following the incident. Emelia Holden, 21, took matters into her own hands when she was assaulted during her shift at Vinnie Van Go-Go's in Savannah, Georgia.
Make sure to keep reading for footage of the shocking fightback.
Article continues below advertisement
Surveillance footage caught the moment when 31-year-old Ryan Cherwinski grabbed Holden's backside as he walked past the server. Holden quickly turns around and throws her harasser into a counter.
Article continues below advertisement
"I looked at him and I said, 'You don't touch me, motherf—–!' " Holden told PEOPLE. "I didn't even think, I just reacted. I don't know how I reacted the way I did. I've never done that before."
"When I felt that happen, my first thought was that it was one of my friends … it was a really intimate touch," she added. "His hand went further than it should have so I was thinking, 'There's no way a stranger just did that.'"
Following the incident, a coworker called the police. Cherwinski was arrested for and charged with sexual battery
Article continues below advertisement
"The guy claimed that he was just trying to push me out of the way and, 'Oh, I barely touched you.' Once the police saw the video, they immediately arrested him. There was no doubt that he did it," Holden said. But customers were on her side, giving the waitress high-fives after the incident.
Holden was pleased that police took swift action against her harasser. "It actually made me really happy," she said. "I knew something like that would happen eventually. I'm just happy that it was handled."
Article continues below advertisement
Here's what she had to say about the video going viral: "I'm not glad that it happened, but I'm glad that it's had such a positive outcome. I'm glad that other women can see this and know that you can stand up for yourself. You also have the right to wear whatever you want without having to worry about being groped."
She added: "It's nice to know that I have empowered other women."
You can watch the surveillance footage below: