Jonathan McCrory: Breaking Barriers in Theatre
From DMV to Duke Ellington School of the Arts, Jonathan McCrory shines through learning disabilities to the National Black Theater.

By Justin Wallace

Feb. 1 2022, Published 12:47 p.m. ET
For National Black Theatre Executive Artistic Director Jonathan McCrory, his creativity started with a 'no.' Growing up, McCrory was diagnosed with a learning disability, which generated concerns of him not being able to excel in school or other activities. For McCrory's parents, an opinion from a doctor didn't discourage them from investing in what their son can be.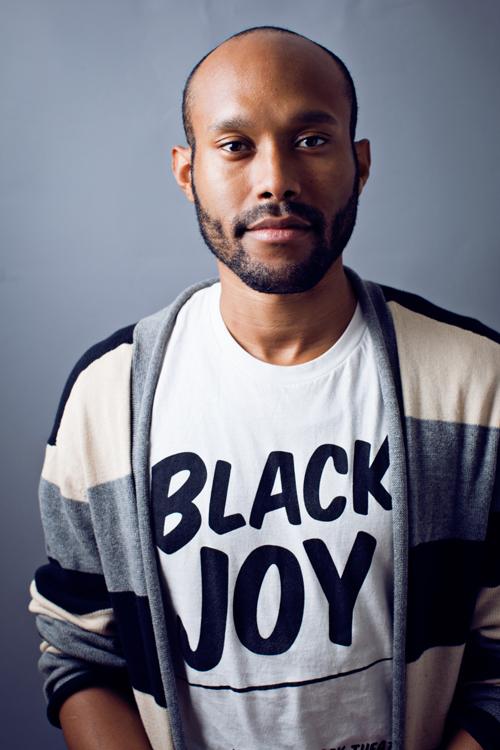 As a Washington native, McCrory attended Duke Ellington School of the Arts, where he trained in musical theatre and theater production. From Duke Ellington School of the Arts, McCrory went on to earn a BFA degree in Acting and Africana Studies from New York University TISCH School of the Arts.
After completing his undergraduate, Jonathan directed numerous professional productions and concerts, including Dead and Breathing, HandsUp, and more. Outside of his directorial work, he has helped execute many other projects as an assistant director to Talvin Wilks.
Article continues below advertisement
In 2012, Jonathan was named Artistic Director at Dr. Barbara Ann Teer's National Black Theatre. In addition to being a part of the National Advisory Committee for the New England Foundation for the Arts National Theater Project, he is also currently serving on the nominating committee for the Tony Awards. Jonathan is a three-time Obie Award Winner and was named one of Crain's Top 40 under 40 Notable LGBTQ Executives in 2021.
Bleu had a chance to catch up with Jonathan McCrory to discuss his childhood, working in theatre, and more.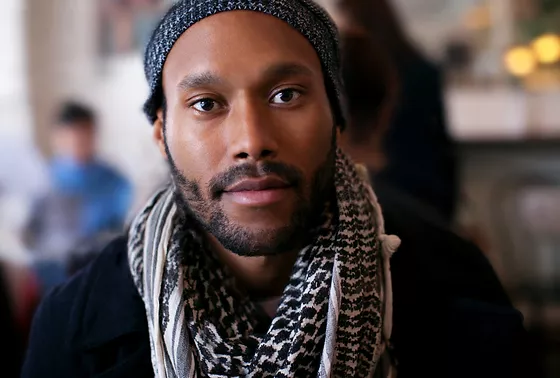 Article continues below advertisement
What inspired you to become an actor, producer, and director?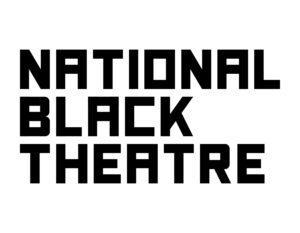 Jonathan McCrory: It's pretty interesting how it all began! I like to say that my life has been defined by some definitive "no's" that generated so many powerful yeses.
Tell me, what was your childhood like?
When I was in middle school/elementary school, I was diagnosed with ADHD, dyslexia, and another mental disability. They told my parents I probably wouldn't be able to go to college.
Article continues below advertisement
How did your parent help you overcome having a mental disability?
My family, to whom I give much credit and credence, decided, "No. That's not going to be our son. We're going to invest in who our son can be." Both of my parents got tutors to help me. They put me in a private school during that time. I created a bubble to start to reframe or re-articulate who I was and what I wanted to do.
Why did you choose to go to Duke Ellington School of the Arts?
On the heels of graduating from middle school, there was this big question: where's Jonathan going to for high school? My parents were just evident, because of what happened last time, I was in a public school that I couldn't go to another public school because I'll be a number. Someone recommended applying for Duke Ellington School of the Arts, the country's longest-running Black art high school.
Article continues below advertisement
How did you spend time in your high school?
I got in as a vocal student, one of the last students accepted that year. But that started my conversation with art as an actual potential profession. I applied for the Musical Theatre Department found my way in there. During my time at Duke Ellington, I was a stage manager, artist, house manager, set designer, and lighting designer.
What made you move to New York?
Coming into my senior year of high school, the theatre department chairman, Mr. Ken Johnson, asked me what I wanted to be in life. I told him I wanted to go to NYU and study musical theater. I then said I want to ultimately run a Black-owned theater in Harlem that dedicates itself to doing blackwork, and I look to be the artistic director. He was like, that's a very particular job then. Lord and behold, I went to NYU, and it worked out!
Article continues below advertisement
How did you end up meeting your colleague Sade?
A friend of mine and frequent collaborator Eric Lockley had a show called Black in the Bubble. We wanted to produce it and I also direct it. So we got a group of collaborative Black producers, together we crowdsourced money to produce the show at Harlem School of the Arts. We had a beautiful limited run; the show ran for two weeks. Great reviews started pouring in; all the shows were sold out.
After being a part of Black in the Bubble, a theatre godmother of mine, Michelle Shay, said, "I don't know but spirits telling me that you should be introduced to Sade at The National Black Theatre." Ms. Shay reached out to her asking her to come to see my show. Sade ends up not coming, but we schedule to have tea after the run. Ever since that day we had tea, I've never left Sade's side.
Who did you look up to coming into the theater business?
My mentor Talvin Wilks, he's a director. He helped support my directorial voice and dramaturgical voice, to which I give a lot of credit. Vera Katz has been a mentor of mine; She taught me technique and style. Since becoming Executive Artistic Director [National Black Theatre], I haven't had a real flesh and bones mentor. As a very spiritual person my mentor as transformed to being guided by my ancestors, taught by them collectively. They has helped my intuition and how I navigate.
Article continues below advertisement
Being a multi-talented individual, how helpful has it been?
Being multifaceted and multi-hyphenated in this industry has been beneficial for many reasons. One reason why it's been beneficial in that I have respect for all the roles. I have respect for the discipline and what the disciplines do. It helps me sit inside the center of a project and be able to map out and vision the entire landscape. I like to call myself a creative doula.
The National Black Theatre is the longest-running Black theater in New York. How important is it to keep the legacy going?
We're continuing to fortify the organization's operations and professionalize the business of the organization. All praises to our founder, Dr. Barbara Ann Teer and the original company of liberator! They've helped instill a vision of black liberation. Allowing the current leadership of NBT to have all this legacy and history and this profound impact to build upon. It has informed, challenged, and evolved what I consider are my values. And what I care about and how I want to show up on the planet.
For those who don't know, how can they support the National Black Theatre?
There are three ways to support us. If you're just intrigued and interested, sign up on our mailing list, get to know who we are, follow us on Instagram, Facebook and Twitter. Share and magnify with your network on what we are doing and invite people into the fold. Lastly, make a contribution either monetarily or volunteer