New Music from Jucee From, Isaac Dunbar & FNF Chop
Friday's are always special for one reason, "music." An exciting start to the weekend with new music from Jucee Foot, Isaac Dunbar, and FTN Chop.

By Justin Wallace

Feb. 18 2022, Published 4:09 p.m. ET
Friday's are always special for one reason, "music." An exciting start to the weekend with new music from Jucee Foot, Isaac Dunbar, and FTN Chop.
Look at Me, Jucee Froot
Fans have been patiently awaiting new music from Jucee, and it's finally here with the surprise drop. Buzzing rapper Jucee Froot is doubling down on her new single, "Look At Me Now"! The single shows the Memphis native boasting on her glow-up after leaving an unstable relationship. 'Look At Me Now.' is produced by Platinum Pat and is her first output since 2021.
Bleach, Isaac Dunbar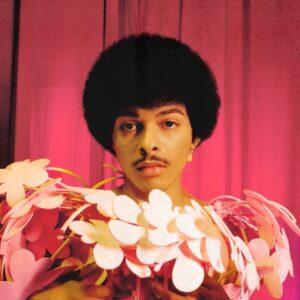 Young trailblazing artist Isaac Dunbar returns with his new single "Bleach." His first release since last year's "Celebrate" and the critically acclaimed evil twin EP, which solidified Dunbar's position as a much-watch talent of the next generation, "Bleach" marks a new era for the boundary-pushing musician. Written and produced by Dunbar, "Bleach" is a euphoric and vibrant tour de force that revels in the act of rebellion. Propelled by his poignant lyricism and musical bravado, "Bleach" is a personal and joyous pop offering that kickstarts the next phase of Dunbar's sonic evolution.
Best Friend, FNF Chop ft. Stunna 4 Vegas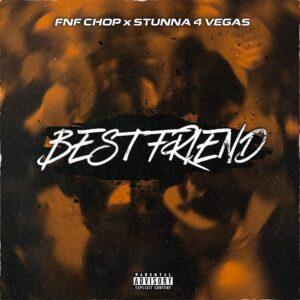 Richmond, VA rapper FNF Chop connects with Stunna 4 Vegas in new single, "Best Friend." Produced by frequent collaborator Gringo, the two artist provide high-octane energy as they trade bars over a hard-hitting bass instrumental. Last month, Chop released "Make Believe", a new single that showcased his gritty street bars and unique hard-hitting flow. Additionally towards the end of last year, Chop released "Draw Down." Produced by Cabell and directed by Domico Phillips, the music video quickly garnered over 320K views on YouTube. Chop was also co-signed by Pharrell on OtherTone twice for his viral hit "Walk Down."