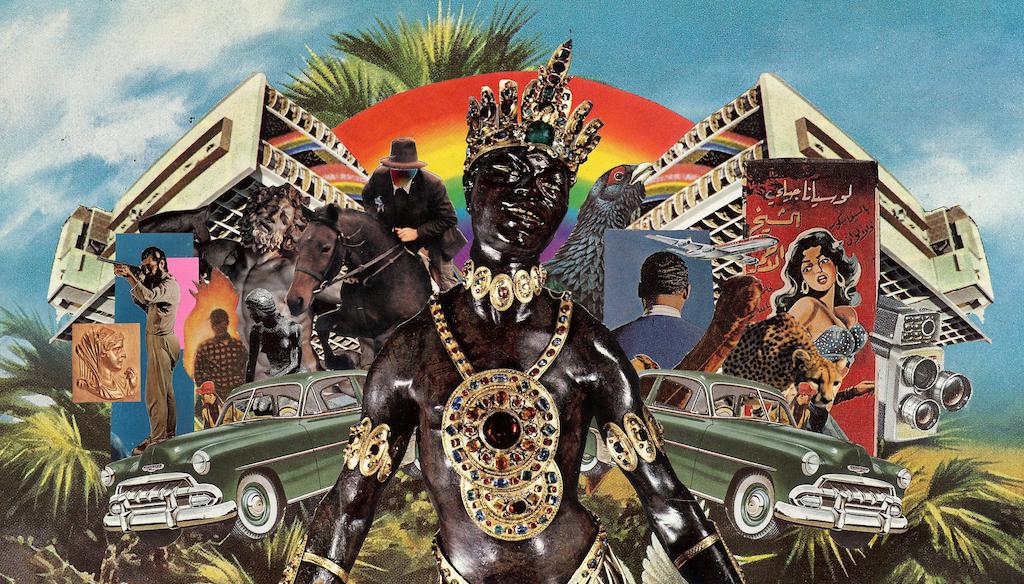 This Interview Was Made In The Future with DAKARAI AKIL
Trans-Temporal Exchanges with collage artist DAKARAI AKIL + Transcending Black-Creative Excellence  through third release artbook CAVEYEARS

By Dakota Jackson

May 1 2022, Published 11:31 a.m. ET
Trans-Temporal Exchanges with collage artist DAKARAI AKIL + Transcending Black-Creative Excellence through third release artbook CAVEYEARS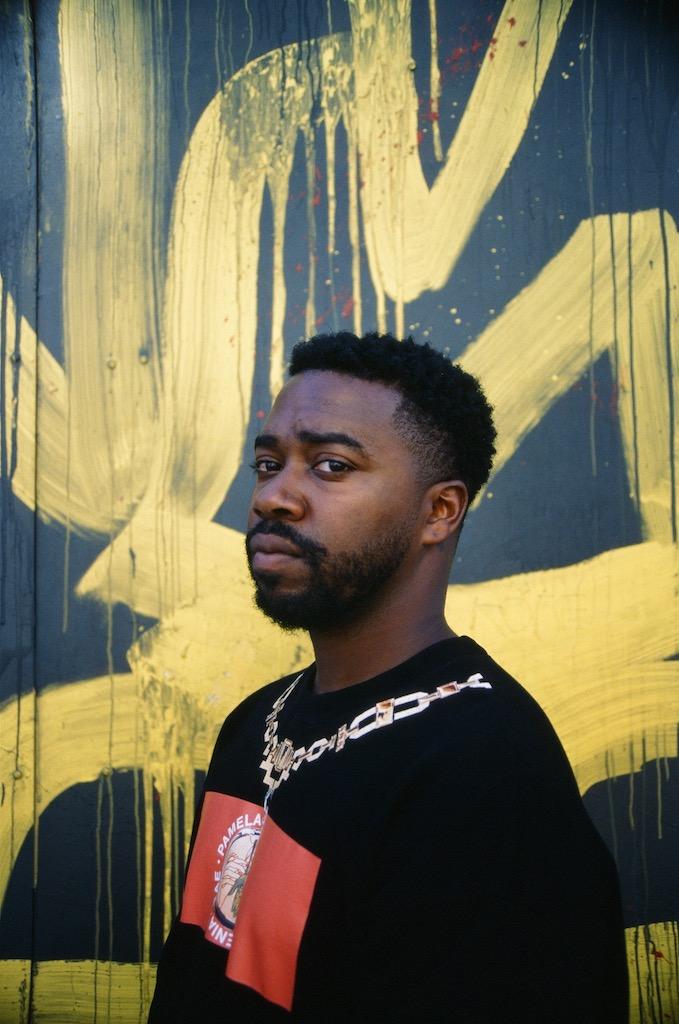 It's 5:45 am, there's heavy snow coming down in the still seeming nocturnal early morning heading to Cleveland's Hopkins Airport. Surely I've missed my flight to Atlanta. Though, that missed flight turned into a detour of a great visual discovery in Long Beach, California. That visual discovery was the release of DAKARAI AKIL's third art book CAVEYEARS or as he calls it, "his baby".
My new itinerary was destined to LAX which required a five-hour layover. It was inevitable I would catch up and check in on my creative crony. We had a conversation about a month prior to his new project. I told him the next time I'm in LA I'll pick up my copy of the book personally myself. So I did just that. I played YG's "My Word is Bond" on repeat along with Earl Sweatshirt's "2010". It has been almost two years since I've seen the exact-o-knife virtuoso. The last time was right when Kobe Bryant passed and the city of LA was in a disarray of sadness. During that time I met DAKARAI at his then mission on Skid Row or as the natives call it, "the SKIDS". He was working there as a community art program assistant. Here he would encourage the SKIDS community through art therapy partnering with a local art studio, Studio 526. DAKARAI expressed, "the SKIDS are like the ying-yang symbol. You have the light with a little bit of darkness and you have the darkness with a little bit of light. The SKIDS are the darkness with a little bit of light." Here he saw people with absolutely nothing, but not deterred from happiness.
DAKARAI's work has always expressed reflections of himself being a Black man in America and the traumas and anxiety that come with it. DAKARAI used to travel the world uneasy. He later expressed, "My anxiety dealt with immortality and not doing what I was brought here to do."
Article continues below advertisement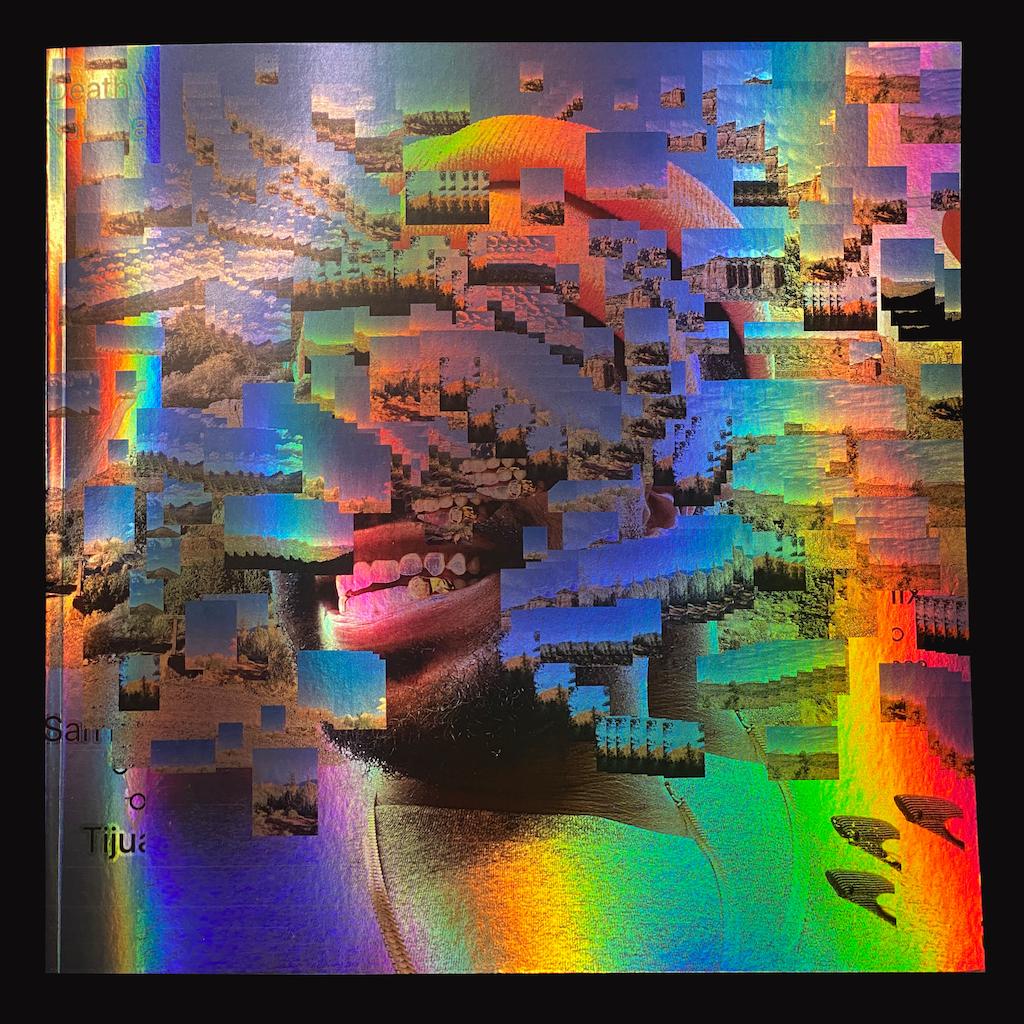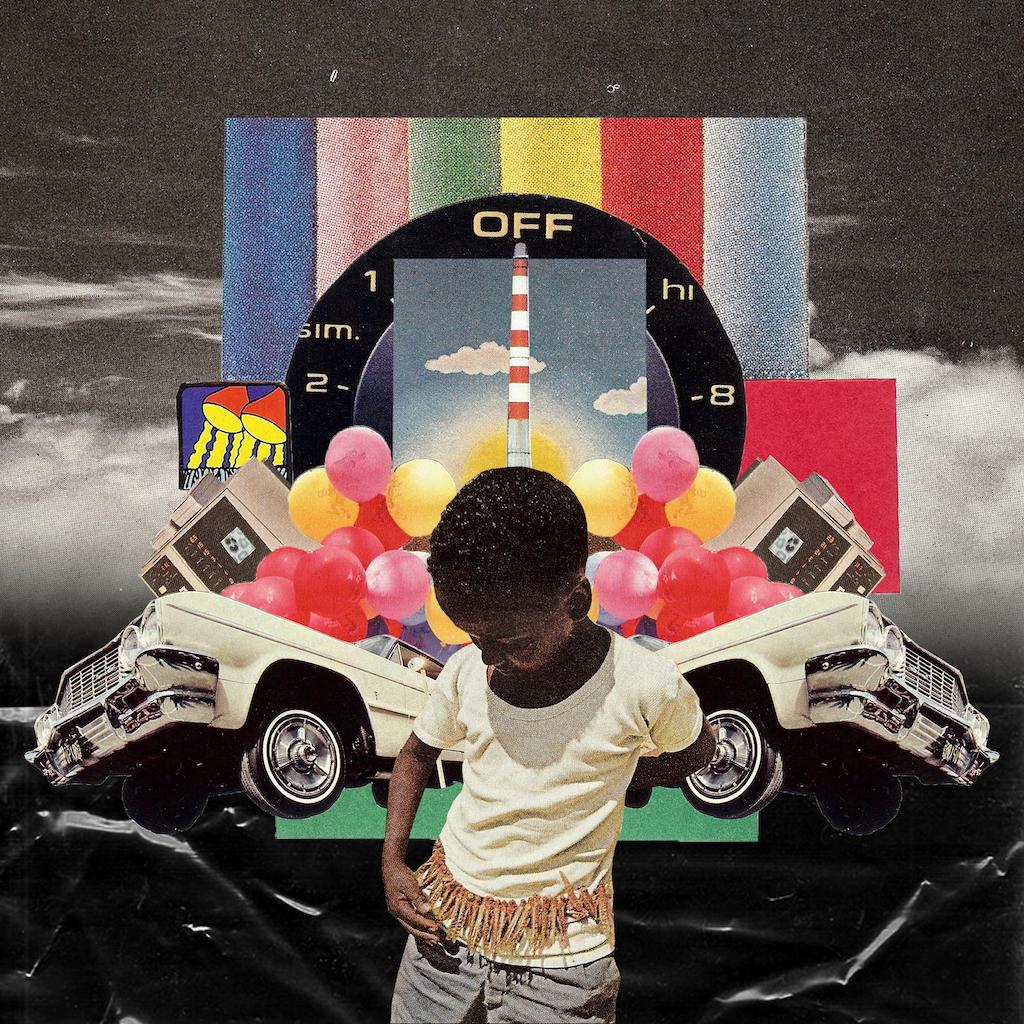 Article continues below advertisement
He's reminded back in his hometown of Cleveland, Ohio that his demise could have ended abruptly like Tamir Rice. He's also reminded while in his new home of Los Angeles, that police brutality at the hands of LAPD is alive and present. When describing the theme of his work the word "purgatory" seems to emerge. When I looked up the word purgatory it means to be made pure through suffering. I would like to think that's appropriate to describe DAKARAI's art.
Lately, DAKARAI has turned off all distractions to the world and channeled an inner peace he calls his CAVEYEARS. Here, he's at a place of peace and able to create, heal, and love himself. This metaphoric place has served him well with works all over in an array of publications and big brands such as Netflix, Google Pixel, NY Times Magazine, and more.
Article continues below advertisement
DAKARAI has taken his trademark collages to a new trajectory invigorating his peers and supporters across the world. He greeted me with much cheer as we made our way to his home to be re-unionized. He had a cheerful grin on his face with not a sign of anxiety. He was truly happy. Throughout his space were unfinished paintings, artwork, and obscure art publications he loves such as Toilet Paper Magazine. After making sure I was comfortable, DAKARAI dove back into his work. He was working on a Nicholas Cage collage commissioned by Harper Magazine. That's DAKARAI…an artist that's constantly working. You can tell he has his ego in check because he does amazing features then moves on to the next as if it never happened.
DAKARAI is such an afro-futuristic he's always moving forward to the future like his brand THISBRANDUSA (THIS BRAND WAS MADE IN THE FUTURE). Though in this conversation we did partake in some time traveling back into the future, he discussed pivotal moments in Cleveland when he collaborated with artists at LAKE AFFECT Studios located downtown Cleveland. "LABCABCLE, we were the next generation of the Cleveland art scene."
Article continues below advertisement
We also dove into his 3rd release artbook CAVEYEARS. He calls this project, "My baby." After soaking in all the visuals and reading honest self-reflections, DAKARAI has raised a fine scion. He invested his money and time with his baby like any other parent. He nurtured his baby and stamped its consciousness with beautiful yet candid imagery and spoke words-of self-reflection and accountability to truly heal. He's expressed he is nervous to send his baby off into the world to be dissected and judged. If it's not perceived well he said, "It's like someone telling me I have an ugly baby".
After experiencing the mind of DAKARAI and spending some time with his baby I think it will grow up into a fine expression that transcends far beyond physical and visual attributes.