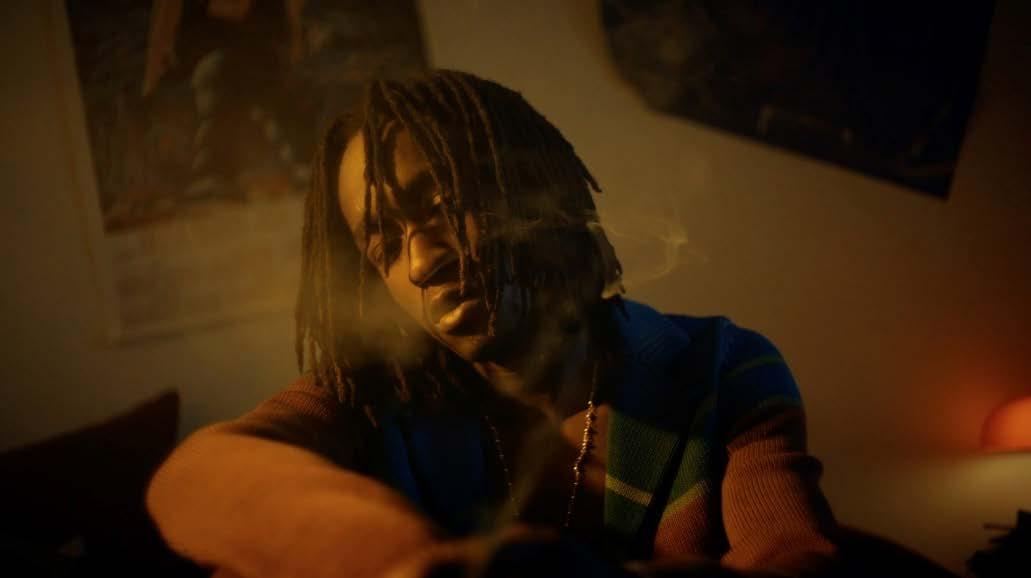 KayCyy Returns With His Latest Visual, 'Borrow'
East African emcee KayCyy returns to solidify himself as a hit-making machine with his latest video single "Borrow."

By Justin Wallace

May 10 2022, Published 5:22 p.m. ET
East African emcee KayCyy returns to solidify himself as a hit-making machine with his latest video single "Borrow."
KayCyy is the consummate vibe-setter, packing swagger and slick bars into a stunning cinematic production since the earliest days of his young career. The UEART x S7NDROM-directed video alternates shots between steamy scenes with KayCyy spending quality time with a love interest and overlooking the beautiful sunset of Paris with a beautiful lingerie-clad lover dances with flirtatious fervor.
"Borrow" comes following the release of KayCyy's latest project TW20 50, a Gesaffelstein collaboration and buzzing singles "OKAY!", "THE SUN" & "Stay Up" featuring Lancey Foux. KayCyy also made a guest appearance on two breakout singles on Fivio Foreign's Top 10 Billboard charting album, B.I.B.L.E.
As KayCyy continues to make a turning point in his career and he's only gaining speed from here. With WIKC (Who Is KayCyy) S.Z.N. in full effect, stay tuned for much more music from the young artist, and don't dare doubt his determination to succeed.