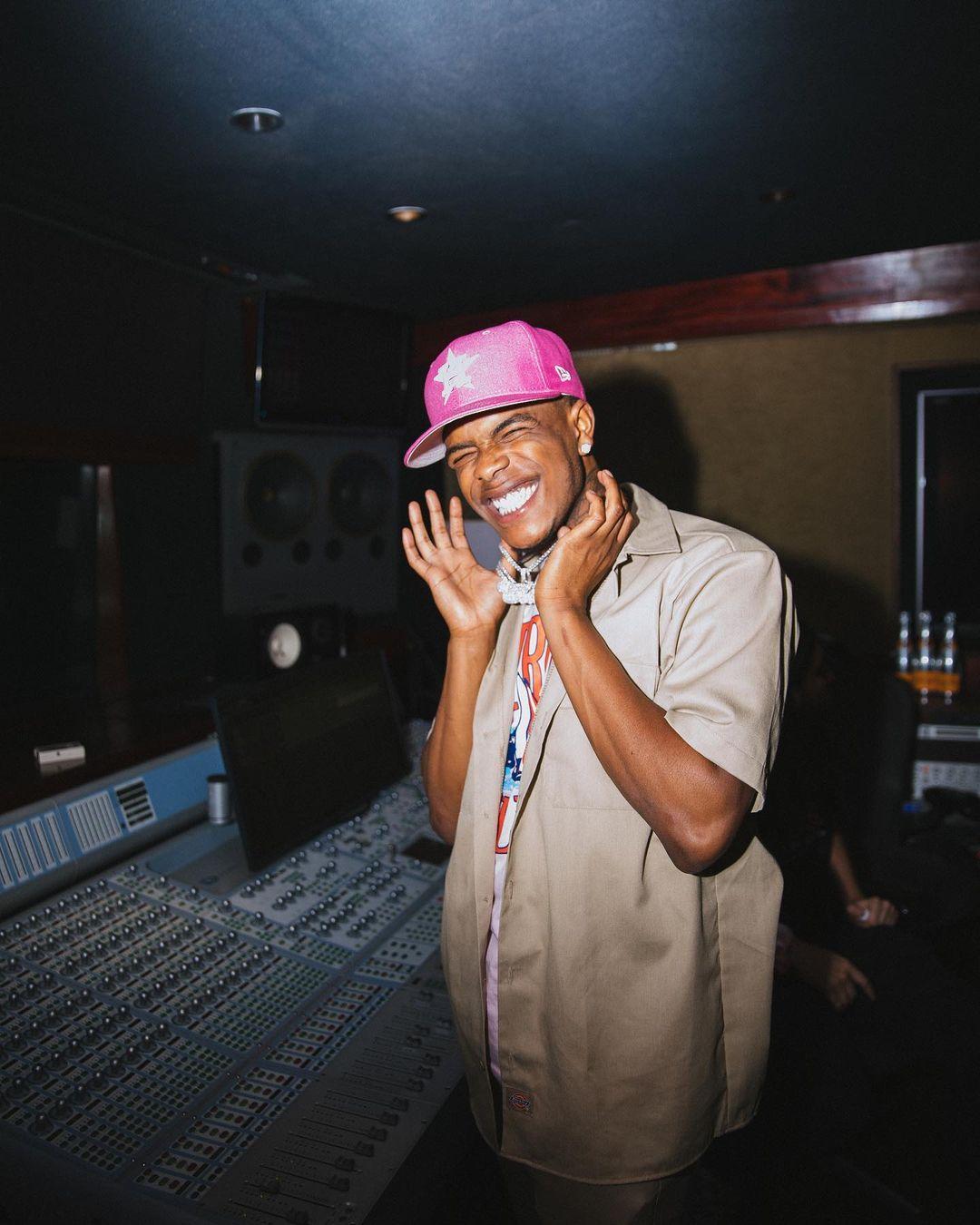 Houston Rapper Marqus Clae talks New Music, Signing with Def Jam and more
Rapper Marqus Clae stands his ground showcasing his strong wordplay painting vivid imagery of his childhood hometown, Houston, TX.

By Justin Wallace

May 20 2022, Published 2:08 p.m. ET
Raised in the south, Marqus Clae isn't your ordinary Houston rapper.
In an age where fast music has dominated the industry, Marqus has stood his ground showcasing his strong wordplay and painting a vivid imagery of his childhood hometown, Houston, TX.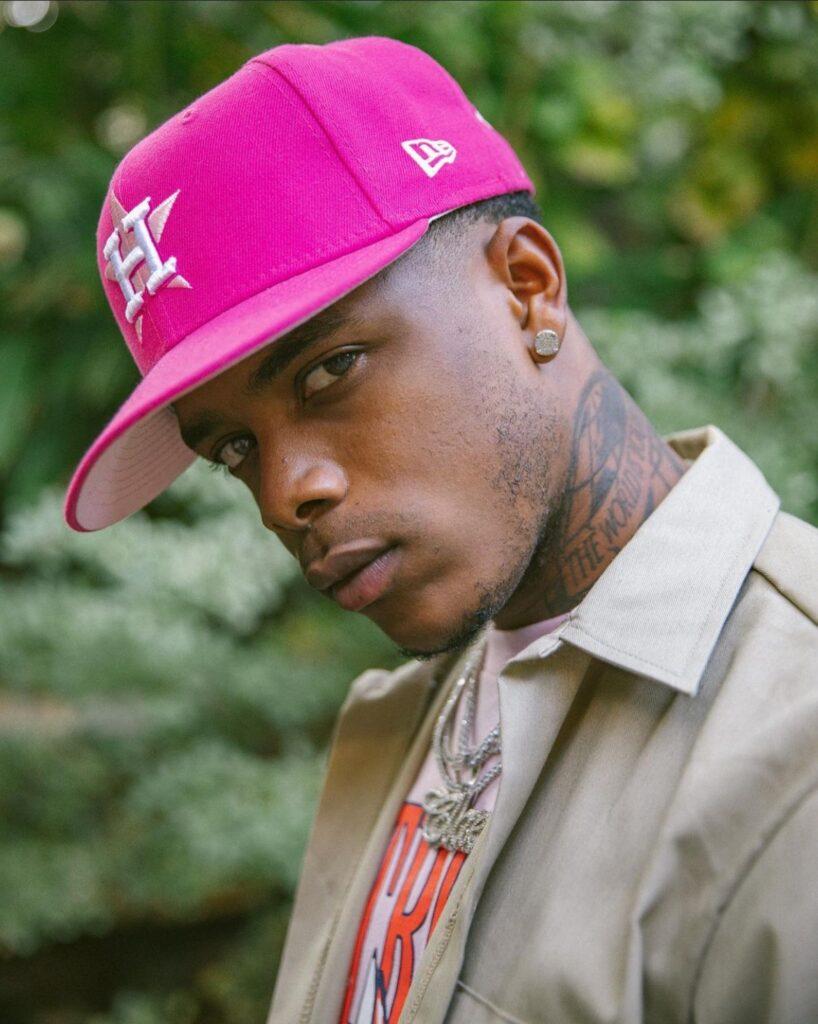 Gearing up to release his leading project, Mecca, on the Def Jam imprint, Marqus is ready to show the world his talents. Recently, the rapper released a two-for-two single pack on AudioMack titled, 'Holy Water & The Blitz.'
Back in April in NYC's Engine Room, we had to chance to see Marqus in his element. In a room full of journalists, publicists, and more. You can sense the connection he has with music isn't just for play! He endures everything about music from hard-hitting punch lines to heavy conscious beats.
You paint such vivid imagery about your hometown in your music. Briefly talk about your childhood growing up in Houston, TX.
Growing up in Houston was different! As an inner-city kid, I was inspired by a lot of things in the city such as cars, Houston music, and more. My mom wanted to be an artist; the studio was our second home. As she was perfecting her craft; she was also perfecting my craft, not knowing. That's how I was introduced to Biggie, 2Pac, Scarface, Jay-Z and so many other legends. I would say growing up in Houston was fun!
Article continues below advertisement
Is your mom your biggest critique when it comes to your music?
Of course! It's highly respected when it comes from her because she was the one who inspired me in the first place. As a child, I would get on a stool and put on headphones, and try to mimic my raps or my favorite rappers. I could say once my mom found out I wanted to take music seriously, she made sure to have my back.
At a young age, you received a co-sign from Lupe Fiasco, take us through that moment.
Lupe was a big brother to me. He gave me pointers on my performances, or just how to be a better man. I met Lupe when I was 10 years old, my cousin knew his DJ; DJ Simon Sayz. He introduced me to Lupe and from there I did two tours with him. Lupe was the first person ever to take me on a major tour.
Article continues below advertisement
Being able to paint a picture with your wordplay. Growing up, were you into poetry?
Definitely! That's why I'm such a big fan of 2Pac. To me, he was more than just an artist. He was a poet. He gave you all elements of himself. Just perfecting my craft, I made sure to read a lot and watch documentaries. For me, I always tried to keep my mind ahead of the curve.
What keeps you going musically?
The classics. I have majority of every rap album released in the 90s and early 2000s. Much love to Kendrick and Cole too. I would say just paying attention to the guys who came before me is what inspires me to keep doing what I'm doing.
Article continues below advertisement
Now signed to a major label, what made you feel Def Jam was the right place for you?
They understood me as an artist. I had meetings with other labels as well but they wanted to change the trajectory of where I was trying to go. Def Jam gave me creative control over my music which I felt was big.
Being an individual from the inner-city, what advice do you have for kids chasing their dream?
Don't let the inner-city demons distract you. Just focus on perfecting your craft, and don't let others distract you from the end goal. Be a child, listen to your OGs who give game. We live in a society where young leaders don't want to listen.
Article continues below advertisement
Your upcoming project Mecca is arriving soon, can you tell us the reason why you chose the title, Mecca?
'Mecca' to me is Hip-Hop in my eyes. That's why I'm so big on meeting legendary producers, I was blessed to work with Erick Sermon, BuckWild had a conversation with Primo. Coming to New York, it's the Mecca of Hip-Hop, started in the South Bronx. And to see how far Hip-Hop has come, it fucking amazing. Similar to when Malcolm X went to Mecca.
From a competitive standpoint, what separates you from the rest?
I take my music very seriously. Every verse I write I'll try to make it better than my last. I try to convey real emotions that I really went through. But at the same time, I know there is room for growth. I'm never content!